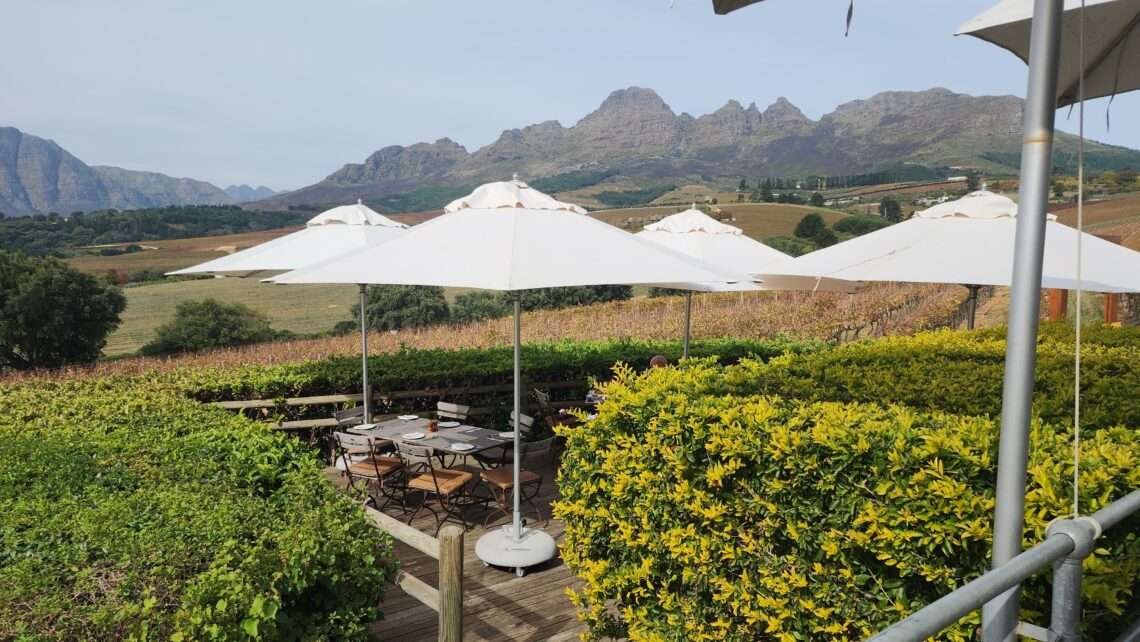 Guardian Peak Wine & Restaurant
Guardian Peak, situated in the Stellenbosch region of the Cape Winelands, is just a 1 hour drive from the center of Cape Town.
Feeling hungry after our wine tasting at Hidden Valley, it was a delight to discover the Guardian Peak Wine & Restaurant.
Guardian Peak, founded in 1998, has a wine-with-food approach to their Estate. Their philosophy is an appreciation of enjoying wine with food. Hence, all of the estates wines are available for purchase with your meal. Alternatively, you can also purchase their wines through this online shop. Although Guardian Peak's grapes are sourced outside of the farm from respected growers, their wine is still exceptional.
They also offer a unique way of wine tasting, where you can purchase wine by the glass. Wine ranges in price from R10 / $0.5 – R20 / $1 per glass.
There are two main areas where visitors can enjoy their meals and wine, the first being the indoor restaurant room. This room with a slightly rustic, yet stylish approach to decor is an excellent spot for enjoying delightful meals and wine at Guardian Peak.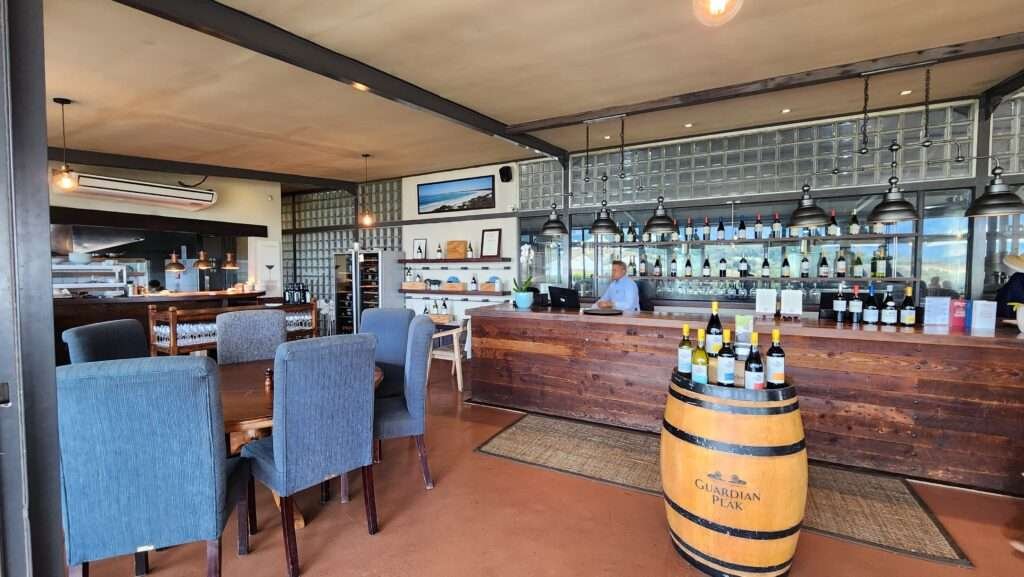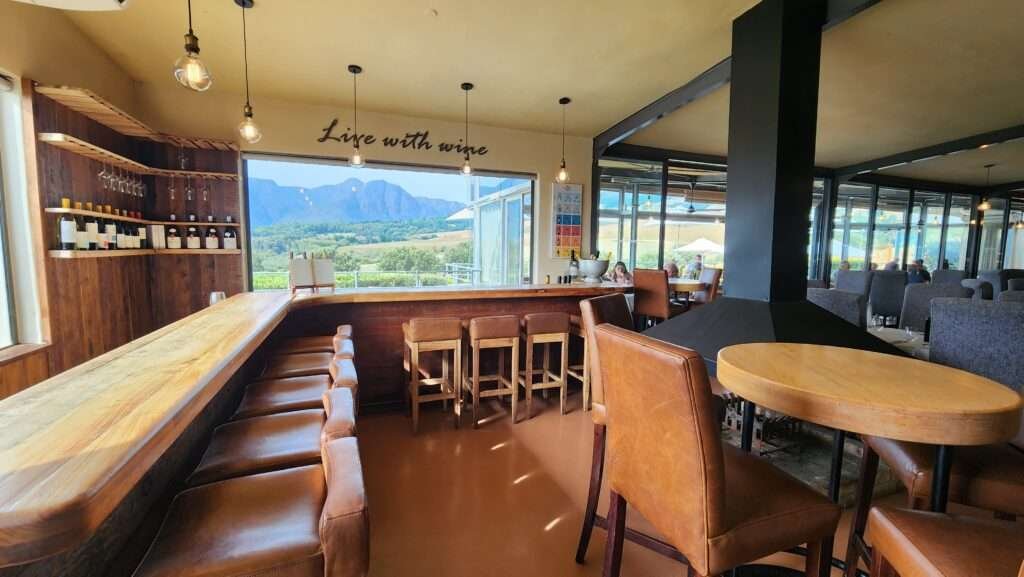 On a beautiful day, however, it's really great to sit on the outdoor deck. Here you get magnificent views over the vineyards and Stellenbosch mountains.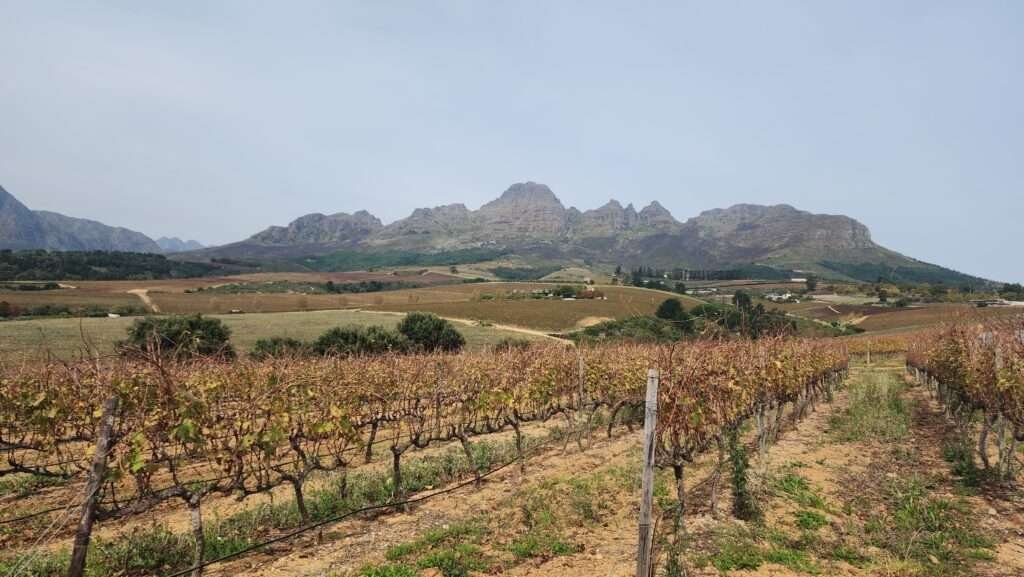 The Guardians Peak Restaurant
They have an extensive menu, with starters such as Goat's cheese and butternut risotto and Venison-apricot kebabs. They also serve salads and sides as well as various other mains such as burgers, fish, lamb and steak. To round off your meal, there are delicious desserts such as pecan nut & caramel cheese cake and Panna Cotta.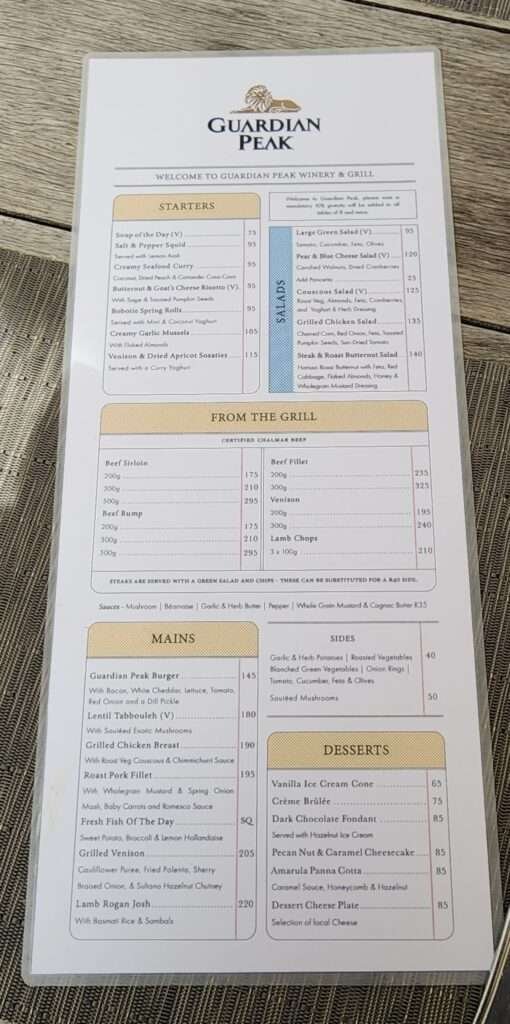 Something light and healthy is usually my go-to order at restaurant, and so I ordered the steak and roast butternut salad.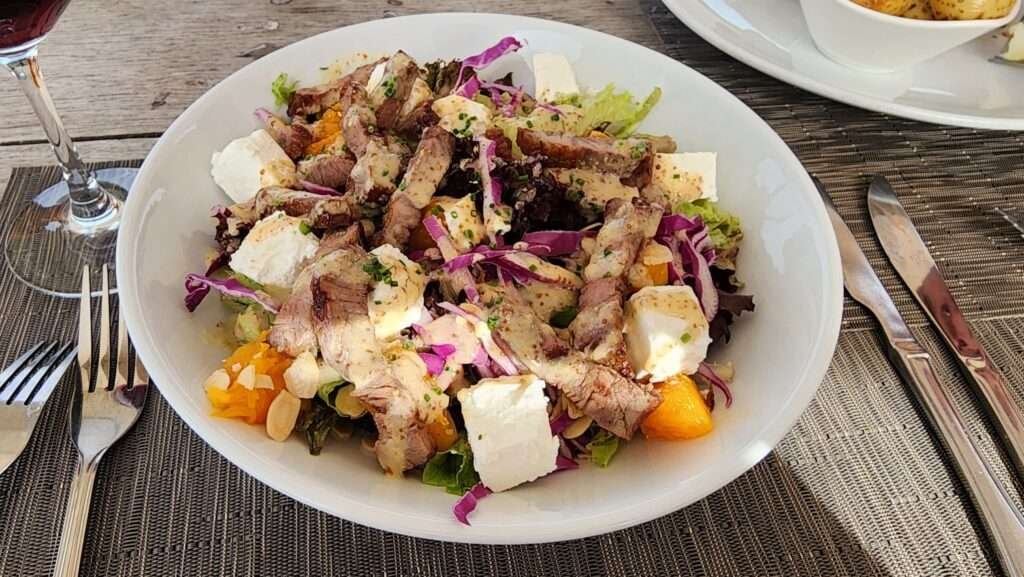 Andrew opted for the roast potato and lamb, also a very good choice! The meal is served with a starter of breads, butter and olives. We had to of course try a glass of their wine which, like all red varietals in the region, was perfect with our meal!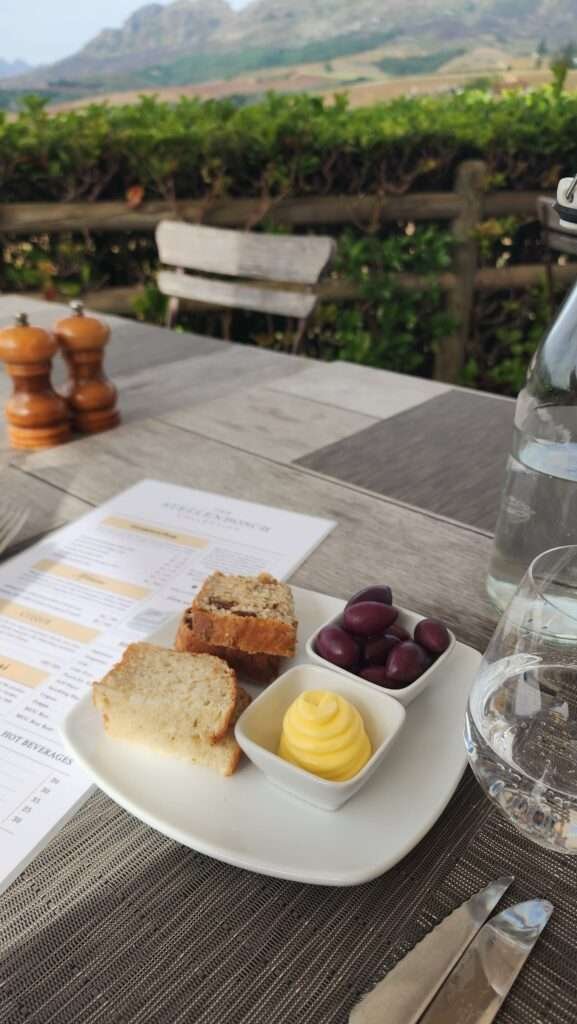 ---
Guardian Peak was a great place to end our day of exploring the Winelands in Stellenbosch.