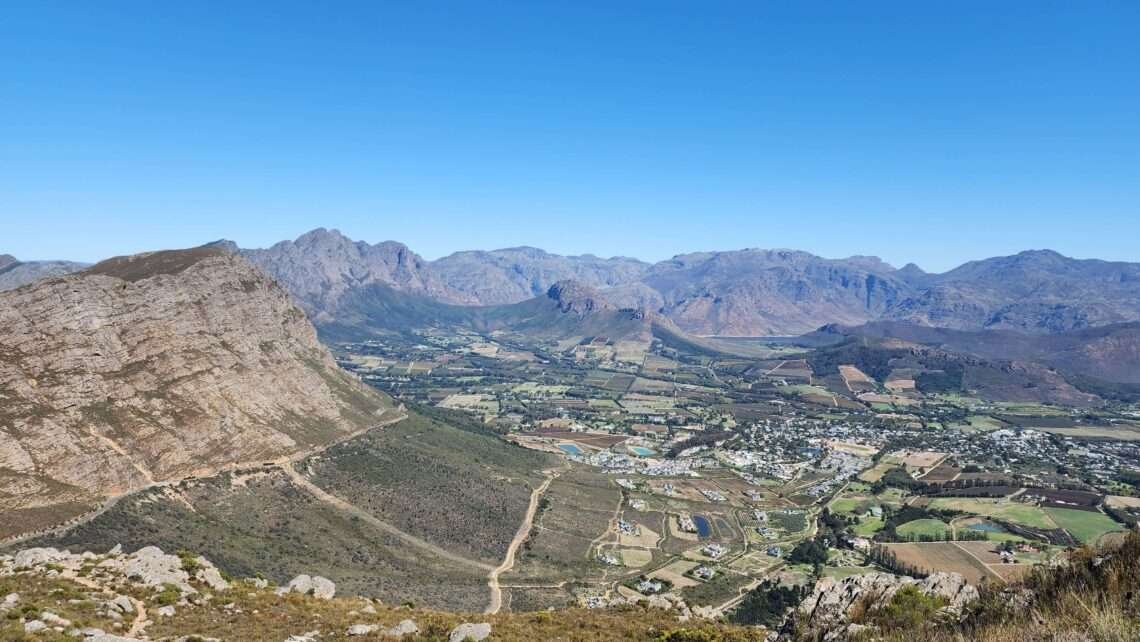 Mont Rochelle Nature Reserve: A Spectacular Hiking Destination
Just a stone's throw away from Franschhoek lies the captivating Mont Rochelle Nature Reserve, offering stunning views of the picturesque Franschhoek Valley. This natural haven presents a plethora of hiking trails suitable for various fitness levels and durations. As you journey to the reserve, you'll experience a beautiful drive along the Franschhoek Pass, adding even more appeal to your drive there.
Franschhoek's paragliding site, Winelands Paragliding, is also located at Mont Rochelle Nature Reserve. The paragliders reach dizzying heights and flight time is around 45 minutes to 1 hour. You do not need any experience for the tandem paragliding. The full package which includes inflight photos, a tshirt and cap is R2699 ($141) per person. You can make reservations online at Winelands Tandem Paragliding Experience.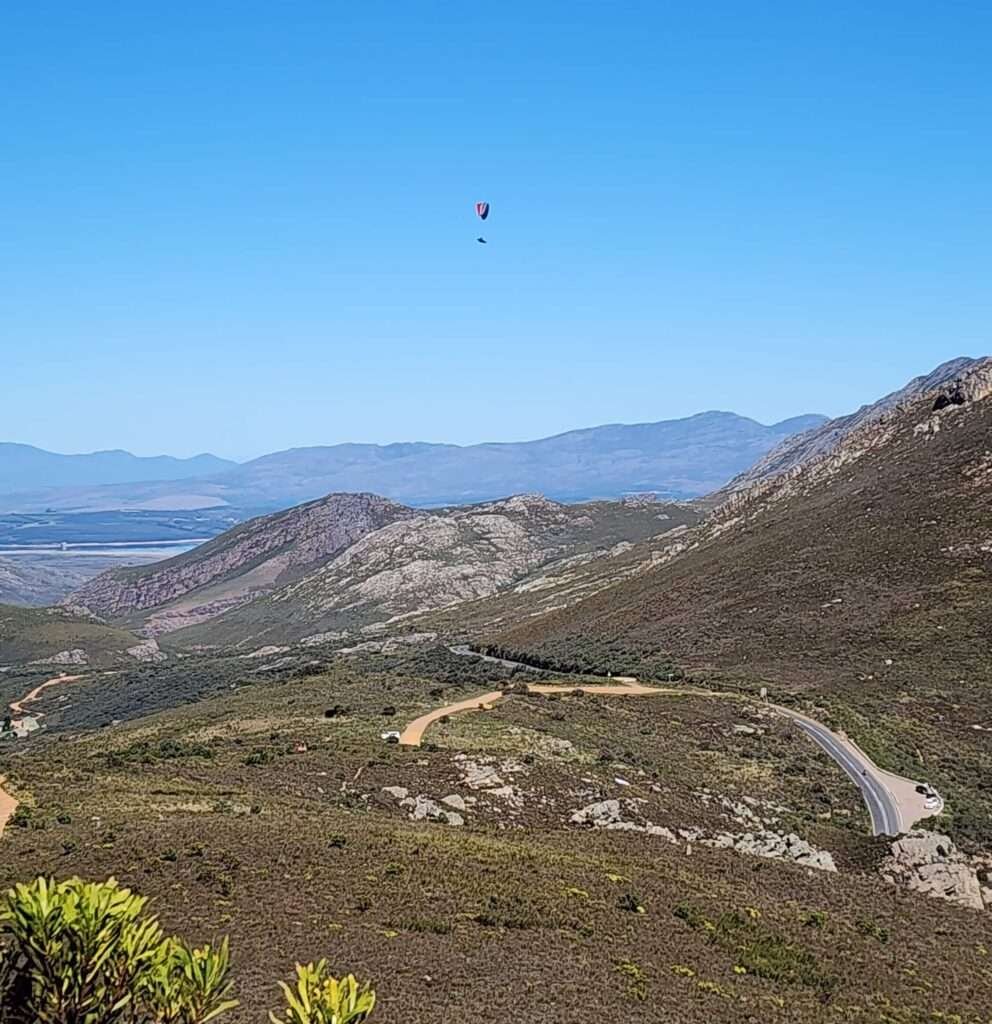 The scenic trails of Mont Rochelle Nature Reserve
Mont Rochelle Nature Reserve boasts a network of well-maintained hiking trails, ensuring there's something for everyone, regardless of fitness level or hiking experience. All the trails are circular routes that conveniently start and end at the main gate, offering convenience and ease of navigation. Ranging in length and difficulty, these trails provide opportunities for both leisurely walks and more challenging hikes.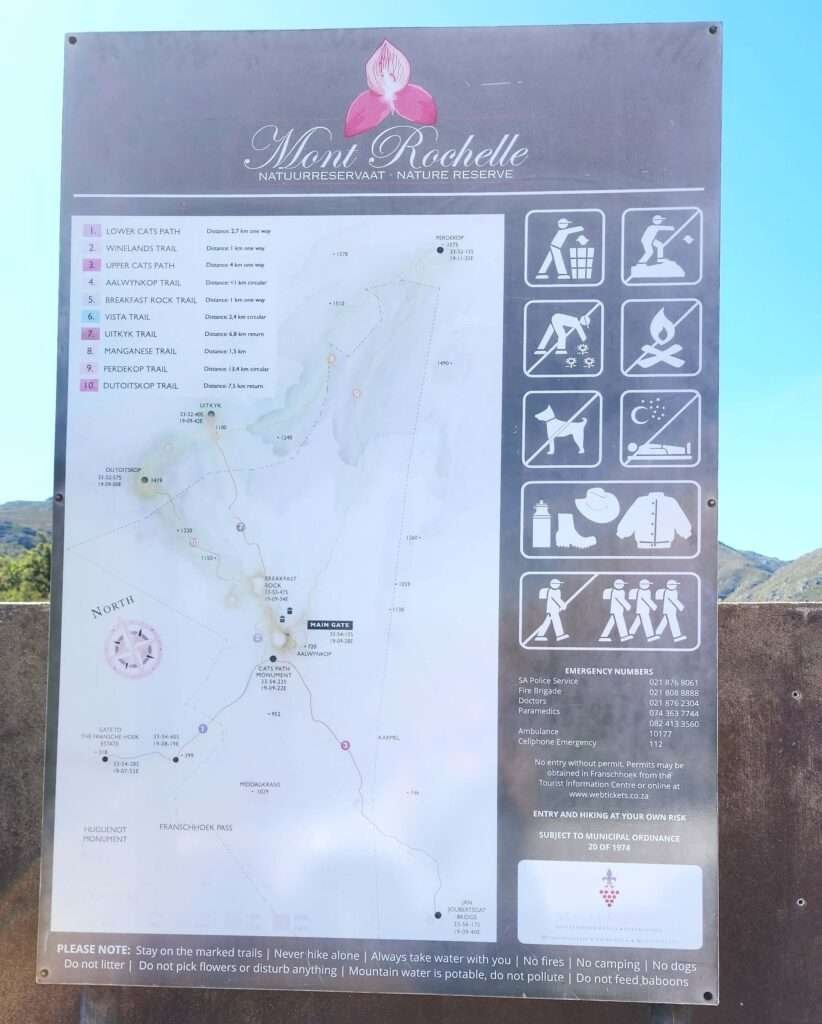 The distances indicated alongside each trail below represent the total length of the entire circular journey, allowing you to plan your hike accordingly.
Aalwynkop Trail – 1km
Manganese Trail – 1,5km
Breakfast Rock Trail – 2km
Winelands Trail – 2km
Vista Trail – 2,4km
Uitkyk Trail – 6.8km
Upper Cat's Path – 8km
Perdekop Trail – 13.4km
Du Toitskop Trail – 15km
Regardless of whether you choose a short or long trail, the trails at Mont Rochelle provide incredible panoramic views.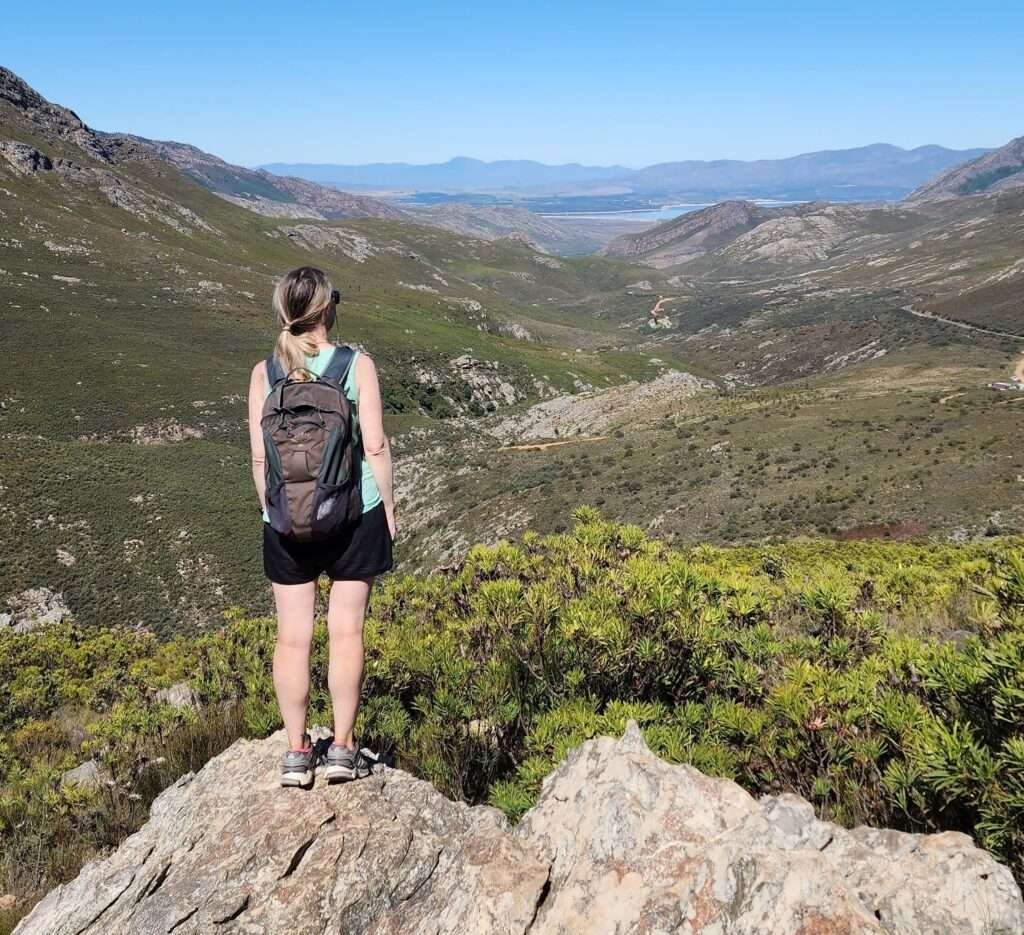 The views over the Franschhoek Valley are also outstanding. Surrounded by rolling vineyards and rugged mountains, the Franschhoek Valley is home to some of the world's most spectacular wine estates.
A Rich Biodiversity of Plants and Animals
Mont Rochelle Nature Reserve is not just about the stunning views and invigorating hikes. The Reserve is part of the UNESCO-declared Cape Winelands Biosphere Reserve. This diverse ecosystem showcases the natural biodiversity of the region, providing a sanctuary for a variety of both plant and animal species.
Montane Fynbos Flora
Mont Rochelle Nature Reserve proudly represents the remarkable Cape Floral Kingdom, which includes the Fynbos Biome. Montane Fynbos is prevalent at Mont Rochelle, characterized by its shrub-like appearance and a variety of colorful flowering plants. These include plants such as proteas, ericas, and restios.
The conservation of the montane fynbos flora and the overall preservation of the Reserve's biodiversity is of paramount importance. Efforts are made to protect and restore these unique habitats, ensuring the survival and well-being of the diverse plant species.
Bird Species
In addition to the montane fynbos flora, Mont Rochelle Nature Reserve provides habitat for various bird species. Currently, there is a record of about 50 bird species spotted within the reserve. Keep your eyes peeled to the sky to see soaring buzzards, eagles or kestrels. Of particular uniqueness, the Cape sugarbird is one of the eight bird species endemic to the Fynbos biome. The malachite Sunbird with its brilliant bright green coloring is another noteworthy bird species.
Permits for Mont Rochelle Nature Reserve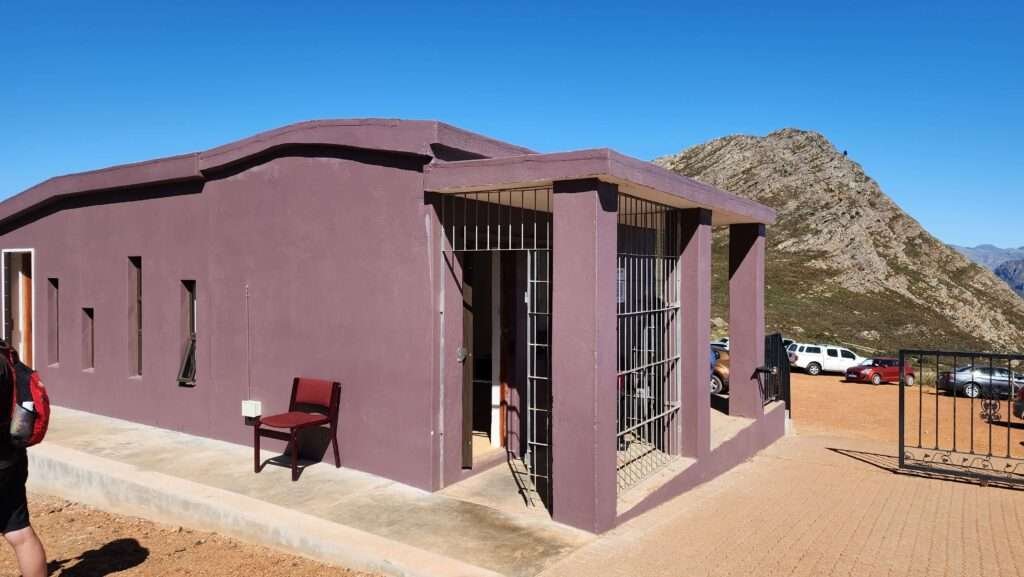 Simply visit the entrance gate between 09:00 and 17:00 daily to purchase your tickets. It's important to note that only debit cards, credit cards, Zapper, or Masterpass apps are accepted, as cash payments are not. If you arrive before the staff, no worries! The gates are left open, allowing you to pay after your hike. For added convenience, you can also get your tickets at the Franschhoek Information Bureau (FWV) or conveniently purchase them online through Webtickets.
For a small extra charge of less than $3, you can also buy a guide trail book at the entrance gate.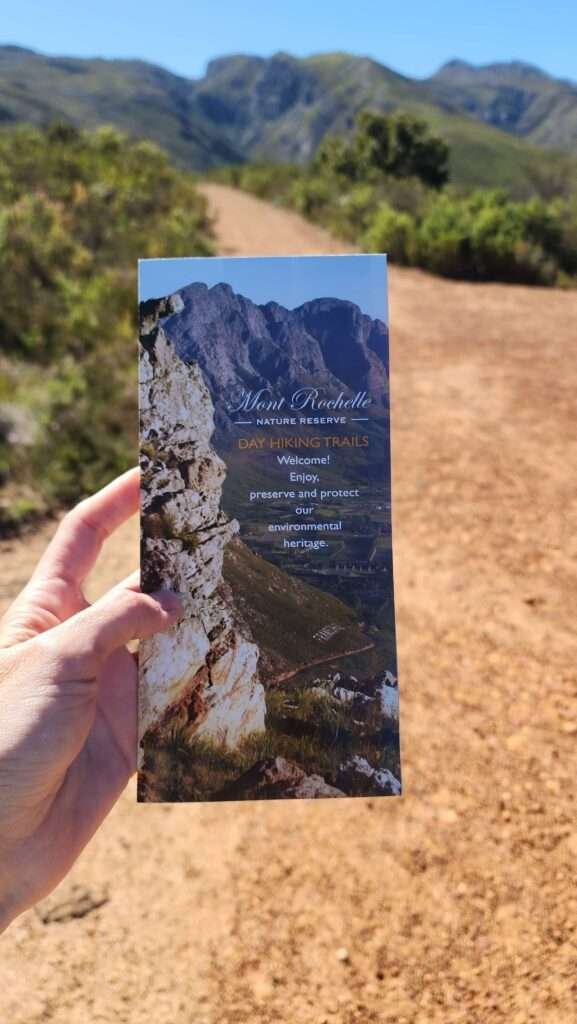 Where to find Mont Rochelle Nature Reserve
Mont Rochelle Nature Reserve is located in the beautiful Franschhoek Valley, near the town of Franschhoek in the Western Cape province of South Africa. To get there, drive up the Franschhoek pass to the parking lot of Mont Rochelle.
For precise directions, click on this GOOGLE MAPS DIRECTION link.
To Sum It All Up
Mont Rochelle offers an extraordinary experience for nature enthusiasts and hikers of all levels. With well-maintained trails that cater to different skill levels, visitors can explore as much or as little of the reserve as they wish. Both the landscape of mountain peaks and views of the Franschhoek Valley are absolutely spectacular. Whether you're seeking a leisurely hike or a more challenging expedition, Mont Rochelle Nature Reserve is a place where you can immerse yourself in the beauty of nature