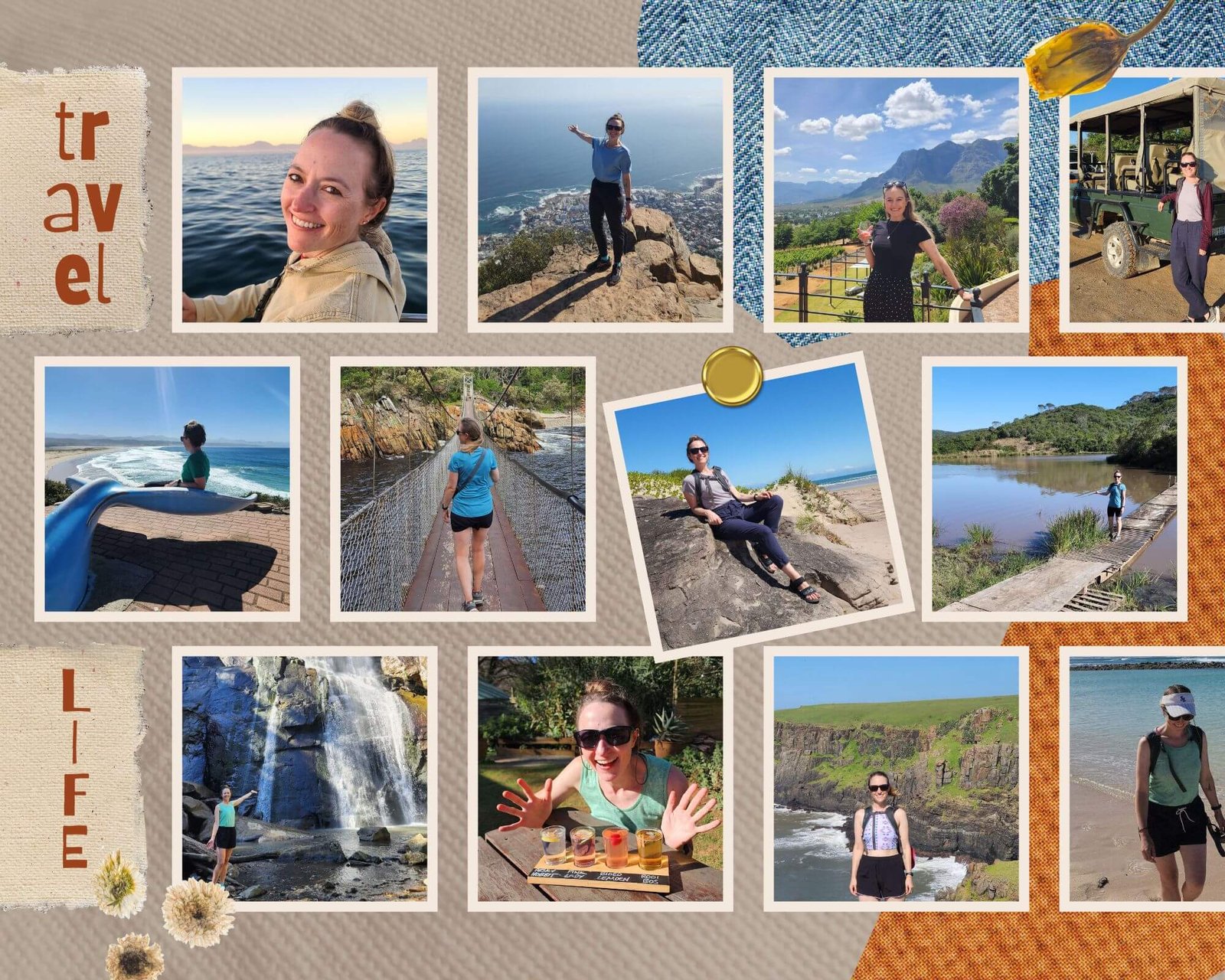 NEW PLACES TO GO: Life, Travel & Blogging
Hi there! Thanks for stopping by! I'm just here, pursuing the life I want – one that doesn't revolve around a conventional 9-5 job dedicated to fulfilling someone else's dreams. Instead, I hope to create a life that aligns with my own passions and ambitions. I also wish for freedom to explore new paths and grab exciting opportunities. My passion for travel has led me to start this blogging journey, resulting in the creation of "NEW PLACES TO GO." This blog serves as a dedicated space where I document all my adventures, sharing them with family and friends. As I walk this journey, I continue to see amazing places and meet incredible people, creating a collection of lifelong memories.
I also want to highlight lesser-known spots, especially in South Africa's Eastern Cape Province. By sharing tips, I aim to show that enjoyable travel is possible without breaking the bank. Most importantly, I hope to inspire you, fueling a sense of adventure and curiosity about exploring new places to go.
My Travel Philosophy
I believe that with passion and a dedication to saving and careful planning, TRAVEL
can be surprisingly affordable, debunking the notion that it is always expensive or inaffordable.
is not as dangerous as you think.
opens your eyes to diverse cultures, allowing you to gain invaluable insights and broaden your perspectives.
is undeniably worthwhile. You will never look back with regret for the time or money invested in exploring the world.
My Life & Travel Story that led to NEW PLACES TO GO
A Journey of Wanderlust: From South Africa to South Korea and Beyond
South Africa will always be close to my heart, but my love for travel keeps pushing me to explore new places. Driven by the wish to go beyond my small town, it's no wonder that in my early twenties, I decided to move to South Korea to teach English. Both the travel opportunities and the fascinating lifestyle there were too tempting to resist, leading to an incredible 12-year journey in the country.
Over time, however, I noticed that there weren't many chances to grow in my career in Korea, and the routine I got used to started feeling a bit stuck. It became clear that it was time for a change once more. So, in September 2022, my partner and I decided to take a big step. We quit our jobs, packed our things, sent some stuff over, and sold the rest. With a one-way ticket to South Africa, we then set off on our next exciting adventure.
Journeying through South Africa
In my travels to over 20 countries in Asia and Europe, I've loved experiencing different cultures and beautiful landscapes. But among all these memories, South Africa holds a special place in my heart. South Africa has icredible places to explore, from famous cities like Cape Town to hidden gems in the Eastern Cape Province.
What's next for NEW PLACES TO GO?
Join me as I continue to explore exciting destinations and share my stories and adventures of new places. I'll be sharing stories and adventures of new places, hoping my posts bring you joy and inspiration. Cheers! x"