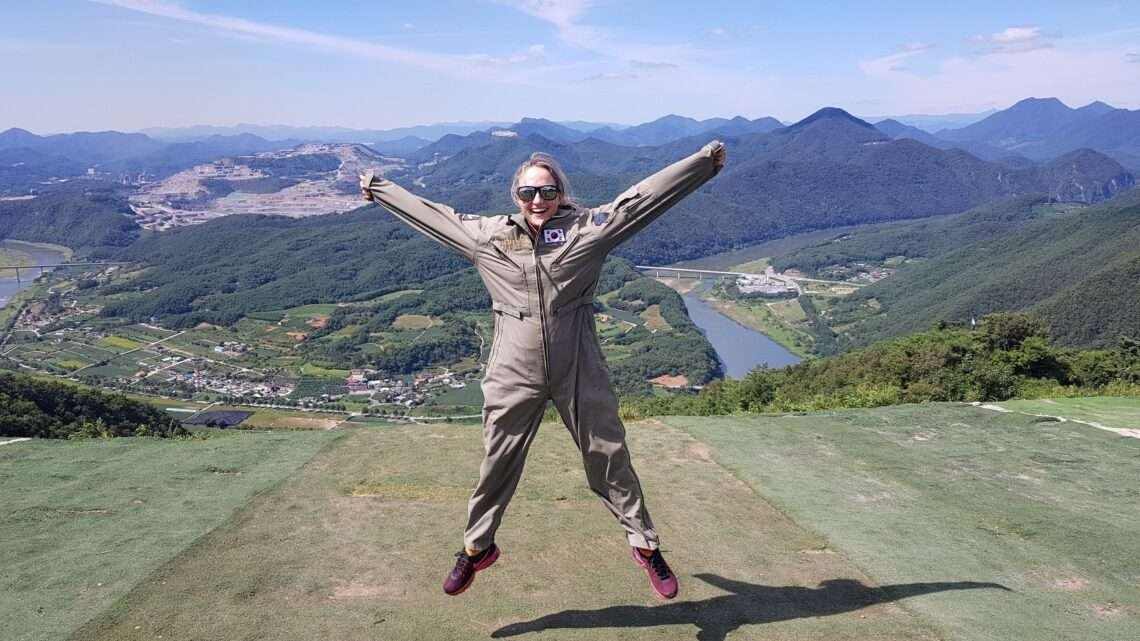 Paragliding in Danyang, South Korea
Paragliding was always huge on my list of things to try, but I imagined doing it over a scenic valley in South Africa or over a mountain range in South America. Something like that. I never thought that my first time paragliding experience would be in South Korea of all places! I honestly didn't even know that paragliding was a 'thing' in Korea until I started doing my research. After numerous internet searches and advice from others, I decided on Danyang. In addition to having excellent scenery for paragliding, the region is host to plenty of other great sites that I wanted to incorporate in to a trip.
Watch the video below to see what paragliding in Danyang is really like!
1. Where is Danyang Paragliding?
The paragliding spot is situated in the county of Danyang in North Chungcheong Province, South Korea. It is just a 2.5 hour drive south of Seoul or a 4 hour bus/train ride from Daegu, which is where I lived during my time in Korea.
In Korea, most people use naver or kakao maps to accurately navigate the country. In order to get to the paragliding in Danyang, enter the following details in to the relevant map applications.
Naver, Kakao or Google maps: 카페산 패러글라이딩 / Cafe San Paragliding
Address: 196-88, Dusan-gil, Gagok-myeon, Danyang-gun, Chungcheongbuk-do
Alternatively, post the following links in to your browser:
links to naver maps: https://map.naver.com/v5/entry/place/1041874002
links to kakao maps): https://map.kakao.com/?itemId=1353187894
NOTE: There is another city in Korea called Damyang [담양] which is home to the well-known Juknokwon Bamboo Forest. Very often, tourists confuse Damyang with Danyang [단양], so when purchasing your bus or train tickets, make sure you pick the right one!
2. Where to stay in Danyang
If you're including both paragliding and other sites in Danyang, then my recommendation would be the Danyang Tourist Edelweiss Hotel. It is central to most attractions and a convenient 10 minute taxi ride (or 14 minute public bus ride) from the main bus terminal of Danyang.
3. Do you need a car to get to Danyang paragliding?
If you are only visiting Danyang to do the paragliding, then I don't think a car is necessary. Public transportation is relatively inexpensive and extrememly efficient in Korea. However, in a place considered more 'rural', such as Danyang, busses may neither be as frequent or as available. So, my advice would be to take a taxi to the paragliding location at Cafe Sann.
Taxi from the Danyang Bus Terminal
A taxi from the Danyang bus terminal takes around 10-15 minutess and is about ₩10, 000 ($8). It's very easy to hail a taxi from the bus station. When it's time to head back down the mountain to Danyang, there are usually plenty of metered taxis waiting to take you safely back to the city center.
Taxi from the Danyang KTX Train Station
It's a little further from the train station to Cafe Sann, but still only a 20-15 minute taxi ride at ₩14, 000 ($11).
4. My experience at Danyang Paragliding
The taxi ride from the Edelweiss Tourist Hotel passes through the pretty and clean city of Danyang before heading up the mountain to Cafe Sann. If you suffer from motion sickness, be wary! The road leading up to the paragliding is super windy and dizzylingly steep.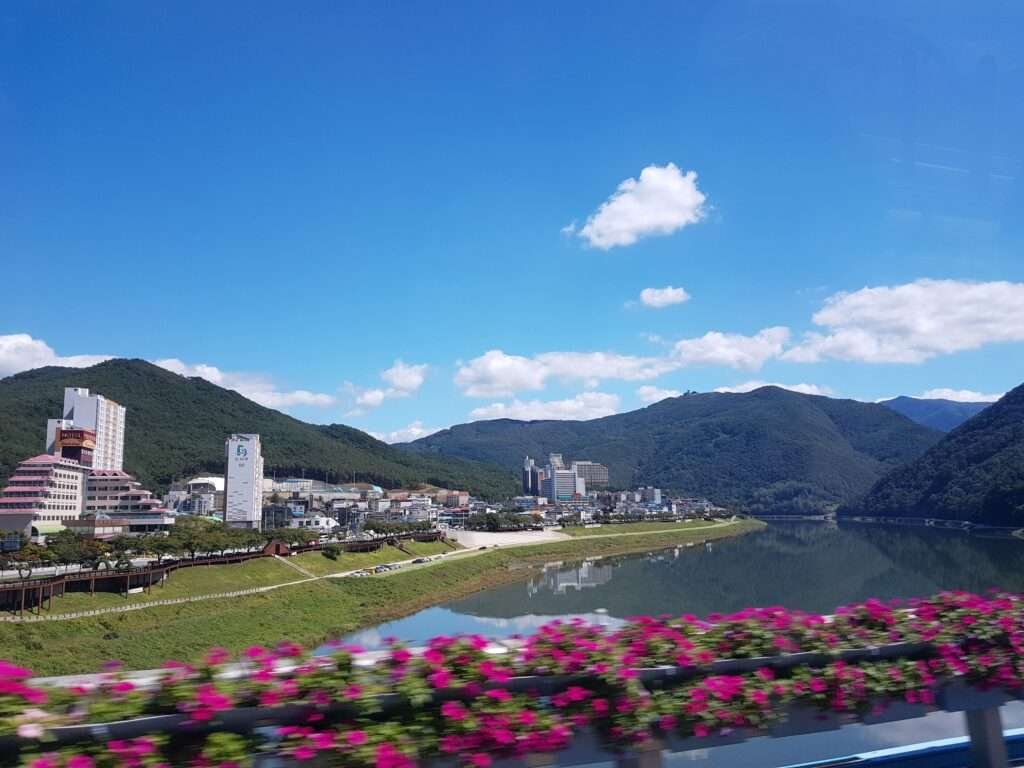 As soon as you arrive at Cafe Sann, you can grab yourself a cup of coffee and wait your turn to jump off the edge! The cafe sits 600 meters up on Dusan Mountain and offers the most spectacular views. Even if you are not paragliding, it's worth checking out this cafe when you are in Danyang.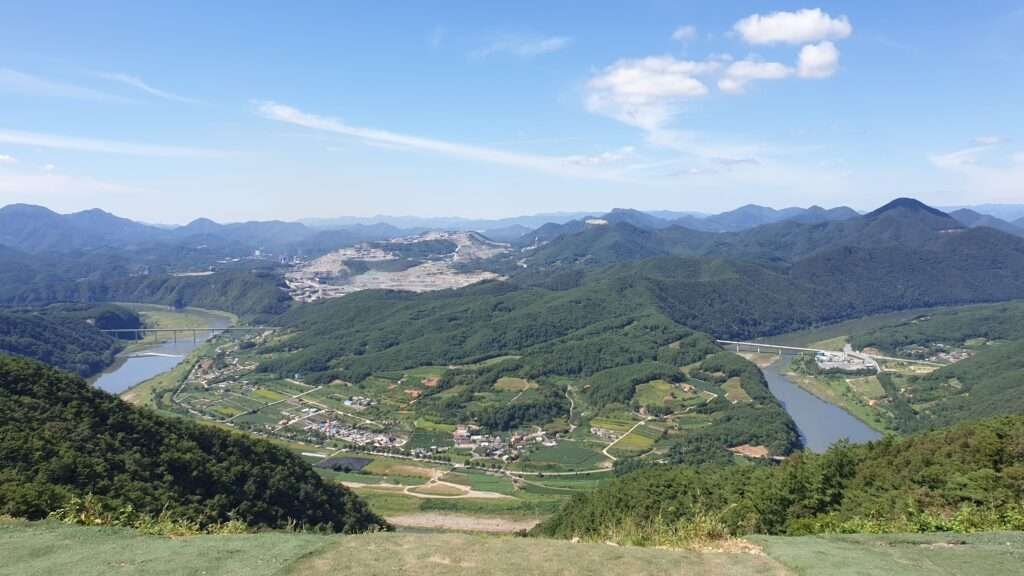 While we were there, it was exhilirating to watch everyone else jump off the edge and hear the excited screams of adrenaline pumped travellers! If ever there was a time to change our mind, now was it!
It was also quite interesting watching them prepare the parachutes for take-off. People were just flying off the cliffs one after another like a factory machine of paragliders. Everything was safe, super well organized and ran like clockwork.
Finally it was our turn! We were asked to put on the protective gear and provided with a brief safety instruction.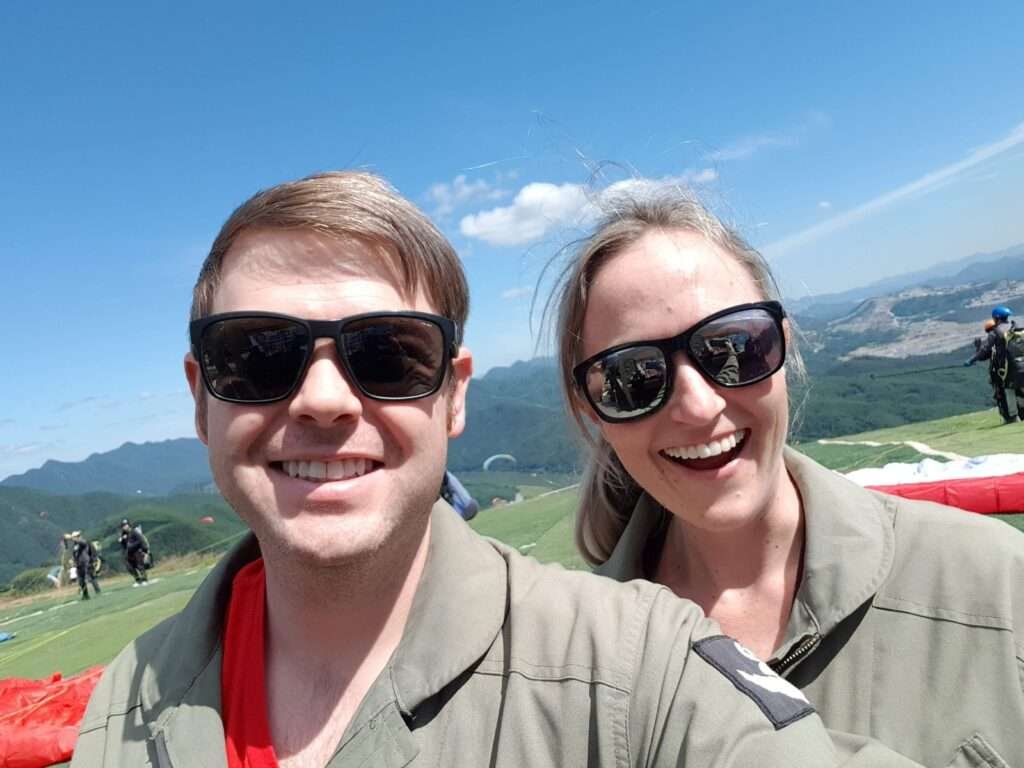 Once you are all strapped in, your instructor attaches themself to you and instructs you to run off the edge without stopping. There was no going back now! The feeling of running and jumping off a cliff goes against every sense in your body but the elation at take off is worth the initial nerves.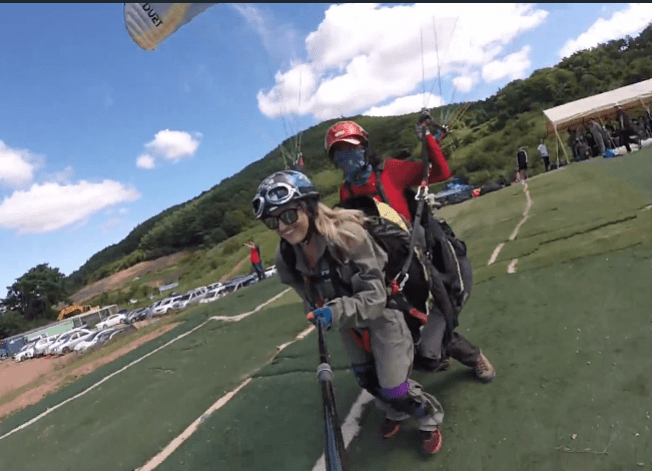 As you glide through the air, it literally does feel like you are flying. Add to that the gorgeous scenery below and you will forget that you are just hanging in the air with only the wind to support you.
I was actually quite surprised at how calm and serene it was up in the air. In fact, even the landing was perfectly timed that it was only a slight bump as you landed on your butt on the ground!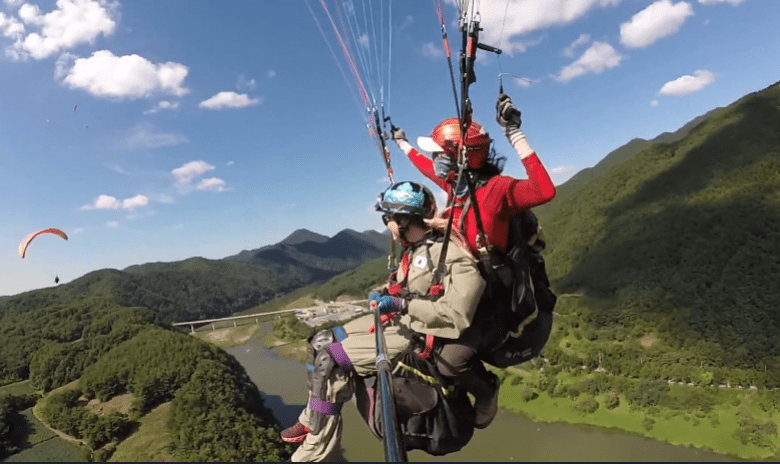 Unfortunately, we weren't able to spend a long time in the air due to weather conditions. It was therefore a very short 5 minutes of paragliding but definitely a thrilling experience!
Keep reading if you want to learn how to make a reservation for Danyang Paragliding!
5. How to arrange Danyang paragliding on your own
In order to arrange it on your own, its probably best if you can read a little Korean and have a Korean credit card i.e. you are most likely already living in the country and not just a traveller. For some reason, foreign credit cards don't always work on Korean reservation sites and it can be a frustrating process.
1: Enter naver.com in to your browser.
2: Click '지도'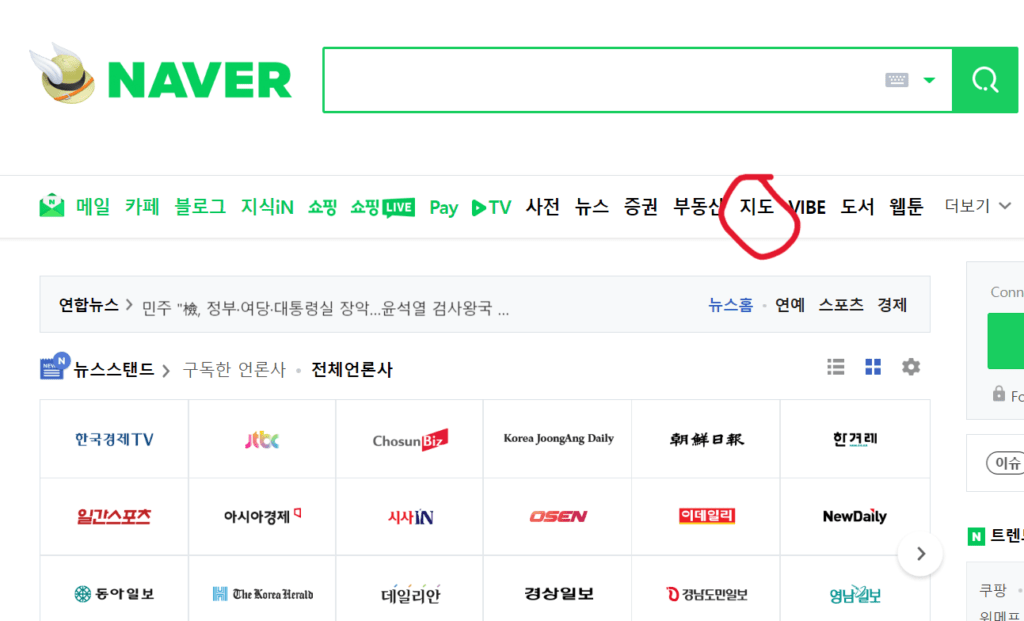 3: Type in 'Danyang Paragliding'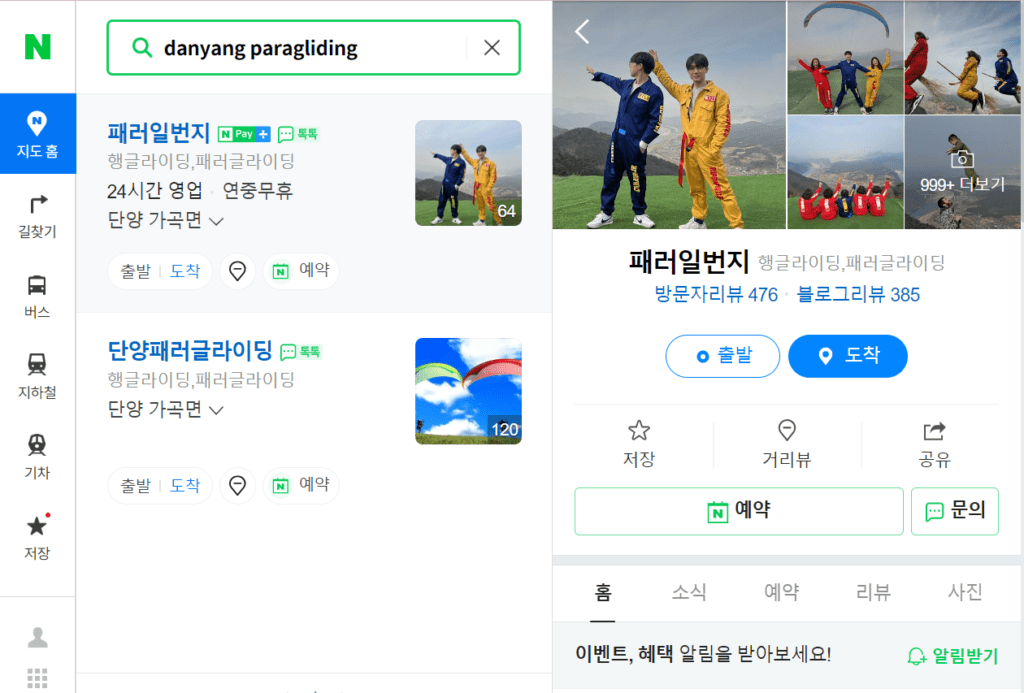 4: Click on the second option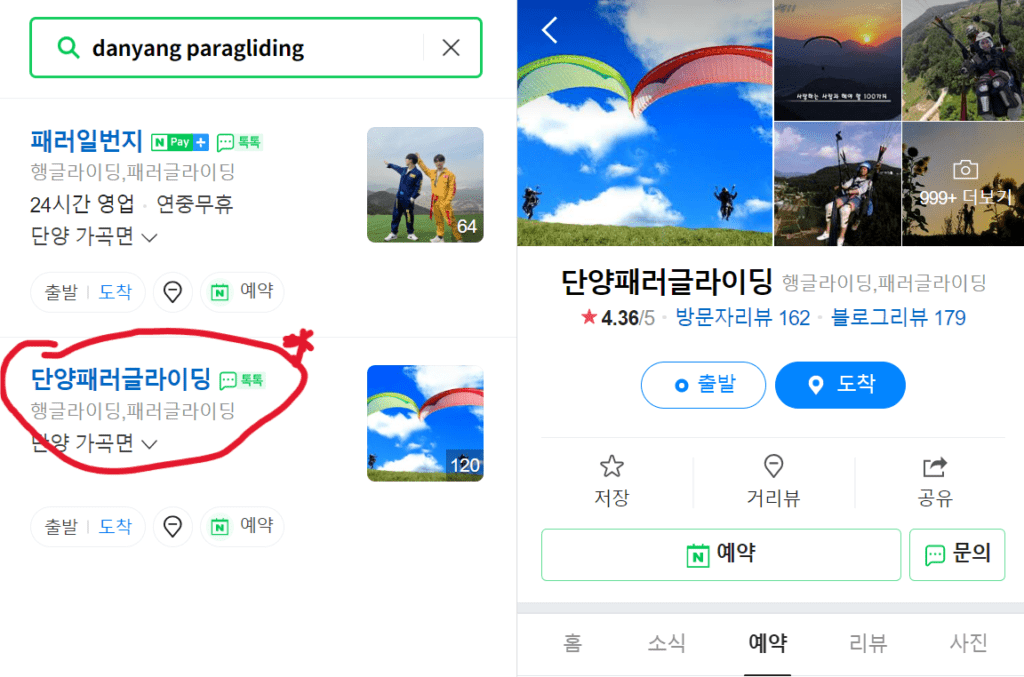 5: Click on '예약'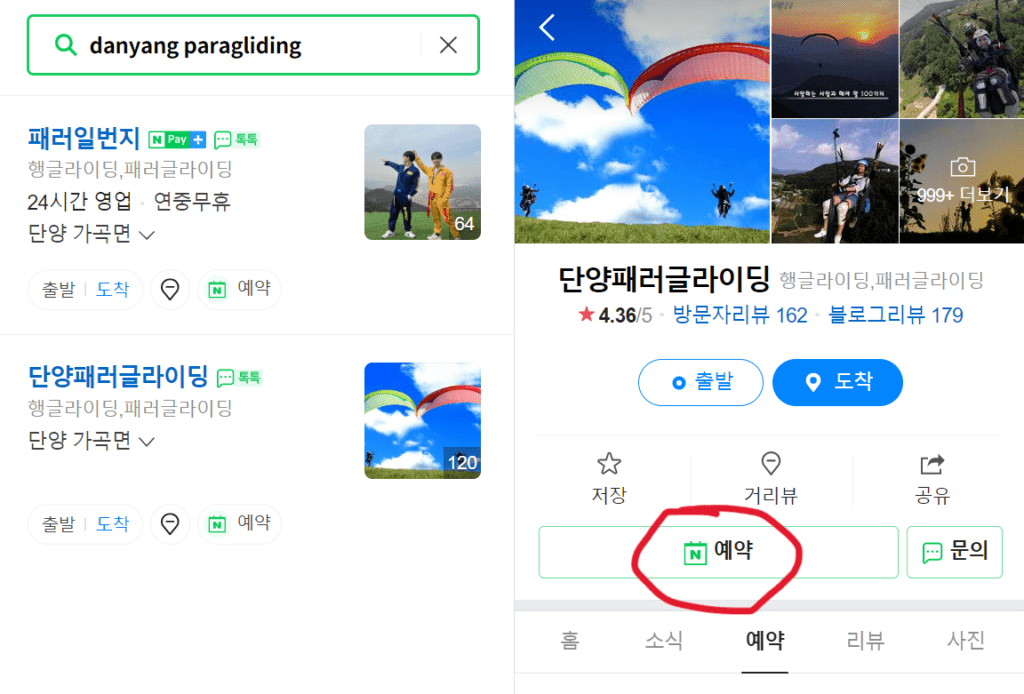 6: You will then see three options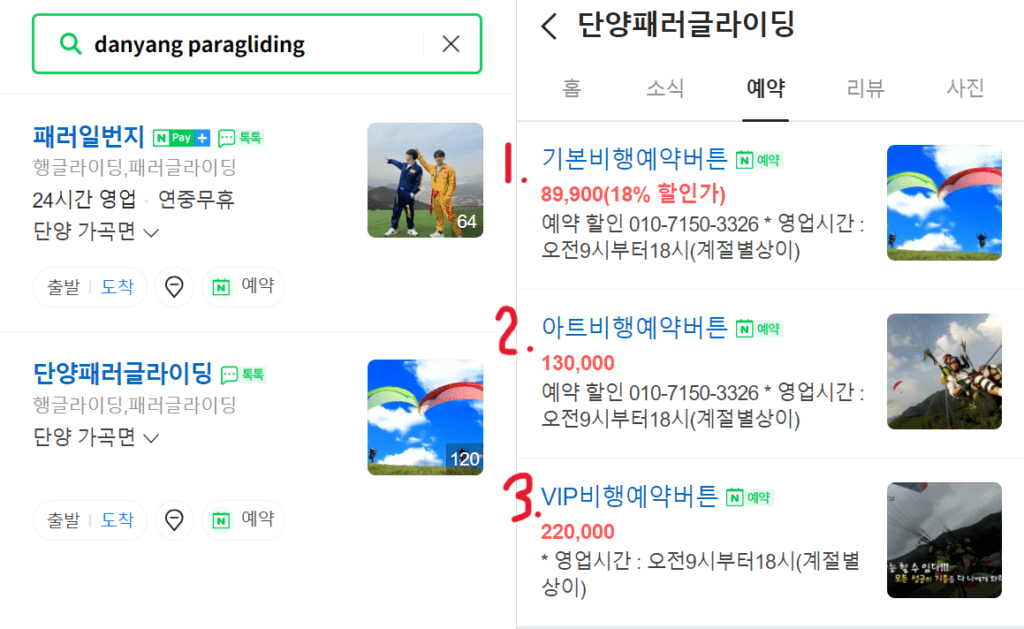 Option 1: Basic flight, gentle movements through air
Option 2: The Art course is a fun and thrilling flight. You can enjoy paragliding techniques.
Option 3: The VIP course is a basic course+art course+self-controlled flight experience.
The experience time is 15-20 minutes, unlike other courses.
7: After selecting an option, follow the on-screen instructions to make your reservation.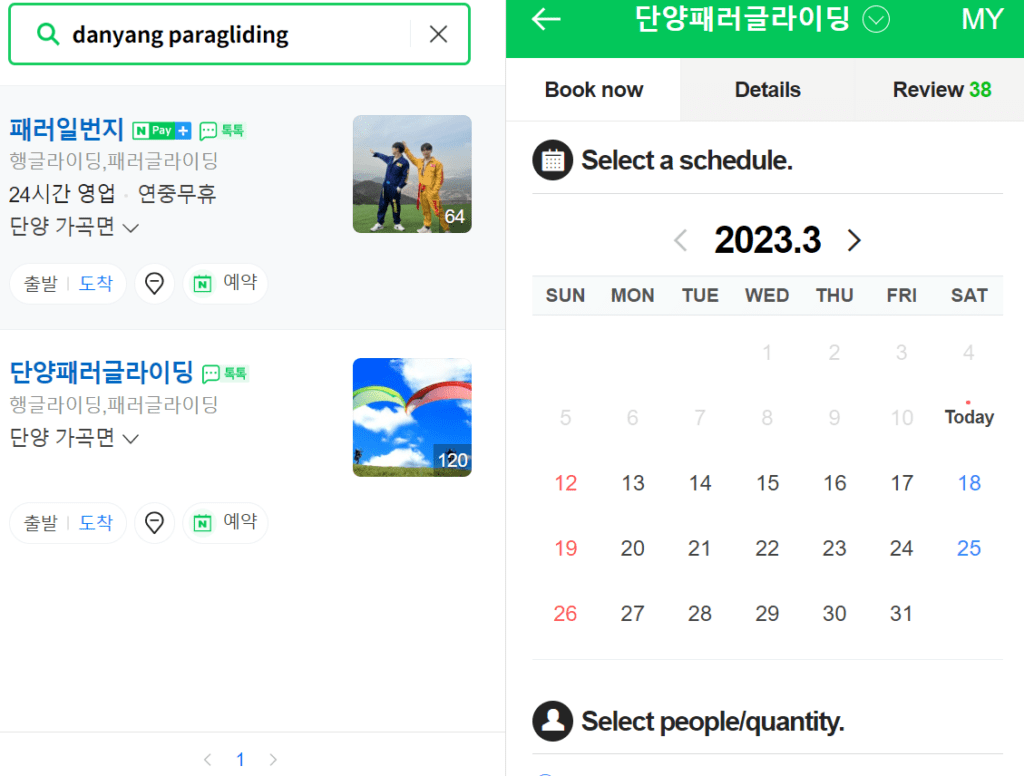 NOTE: All paragliding reservations are conducted according to the weather. Therefore it is not possible to make an exact reservation time. The amount of time you spend in the air is also not guaranteed but generally lasts between 5 – 10 minutes.
6. Joining the paragliding with a tour company
If you don't want to figure out the logistics of everything yourself, look in to some of the tour options available:
Join a day trip with Klook: After visiting the Ondal Tourist Park, you head up to the paragliding in the afternoon. Unfortunately, they only offer transportation from Seoul. Furthermore, the paragliding fee should be paid seperately upon arrival.
Join a day trip with Trazy : As with Klook, you will first visit the Ondal Touris Park and then head to the paragliding. Transportation is available from both Seoul and Busan. Trazy includes the paragliding fee in their rate so you can just pay everything at once.