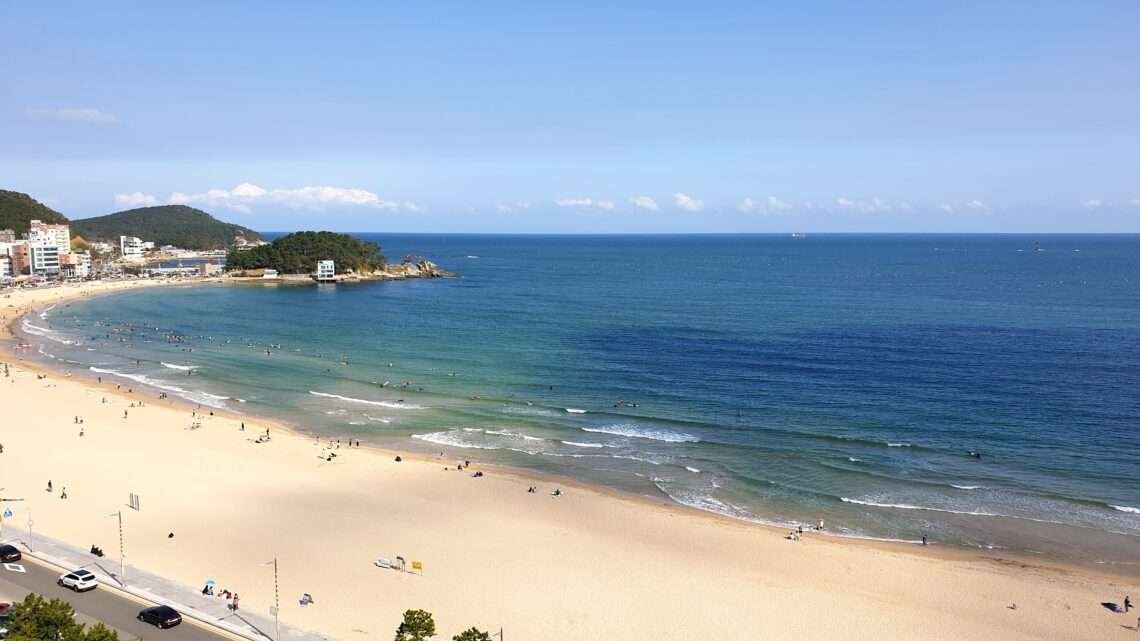 With only about a month left in Korea, we went to one of our favorite spots: Songjeong Beach, Busan. Just a 1.5 hour train from Daegu, a quick subway transfer and we arrived in the Songjeong area.
First stop: Wine & Burgers
Our first stop was at a wine store, which are becoming more popular in Korea these days. They had a great selection of wines to choose from.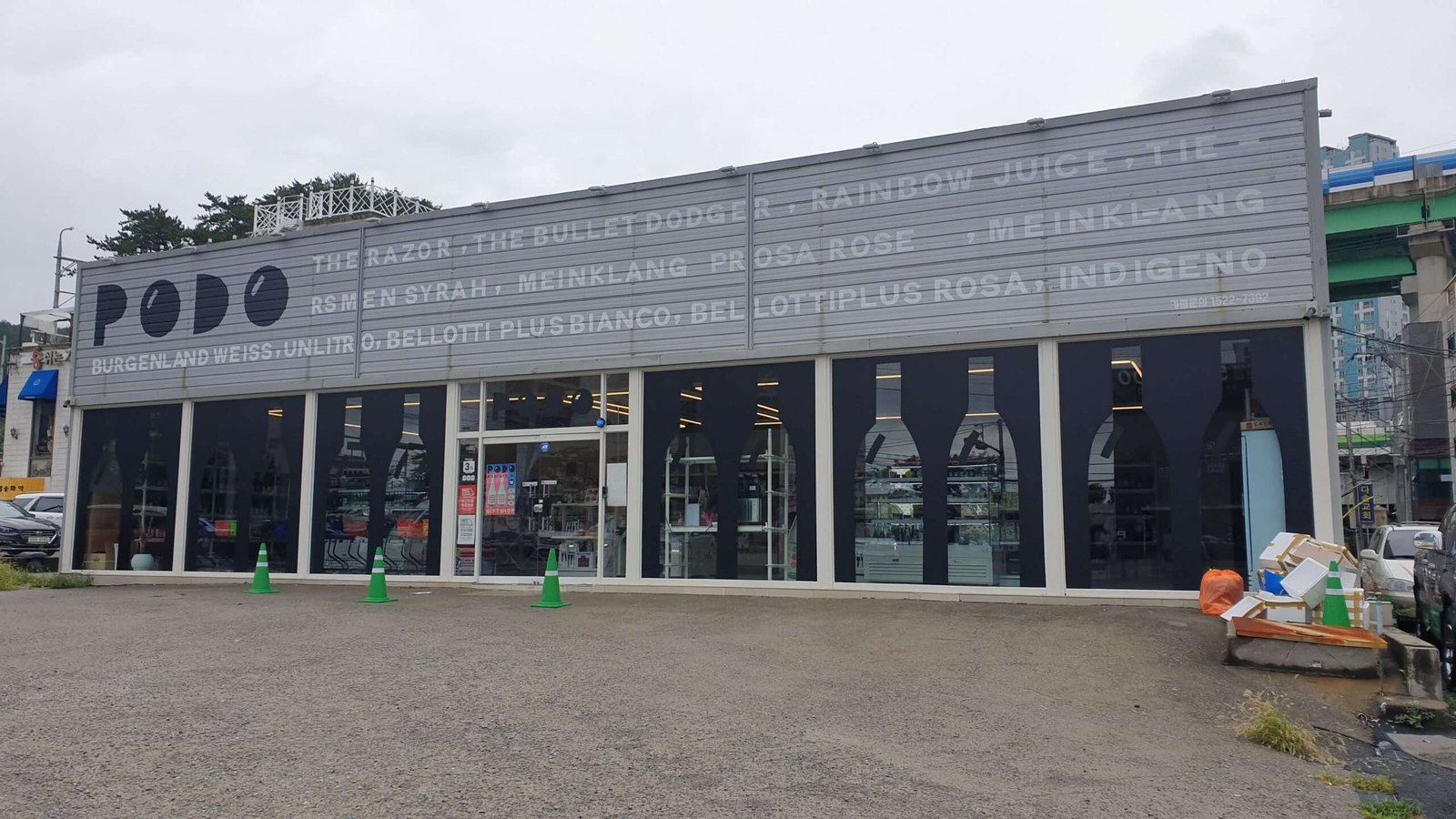 A trip to Songjeong for us would not be complete without a stop at our favorite burger joint: Bao Burger.
The restaurant itself has a beautiful interior, with fun artwork and design displays.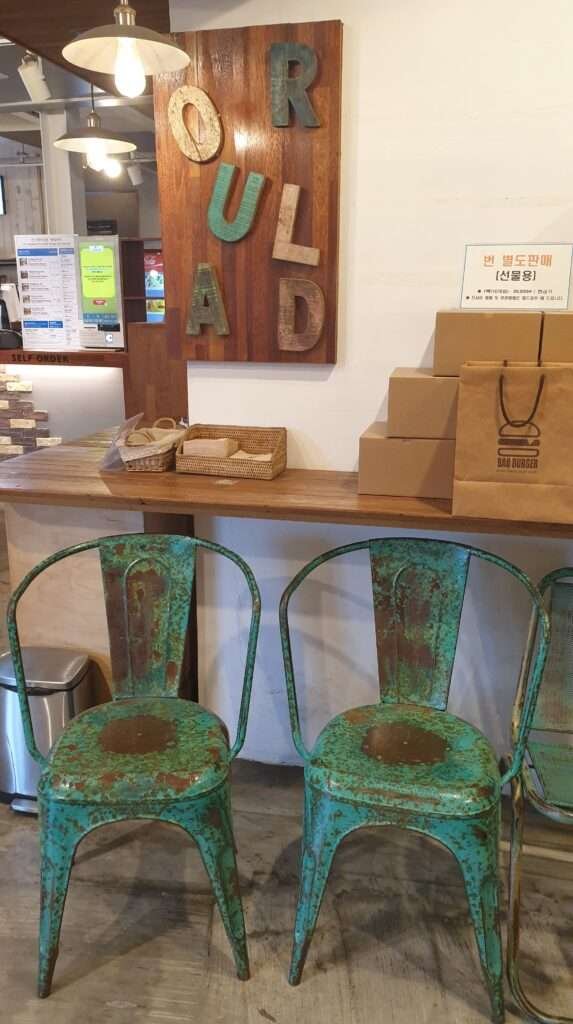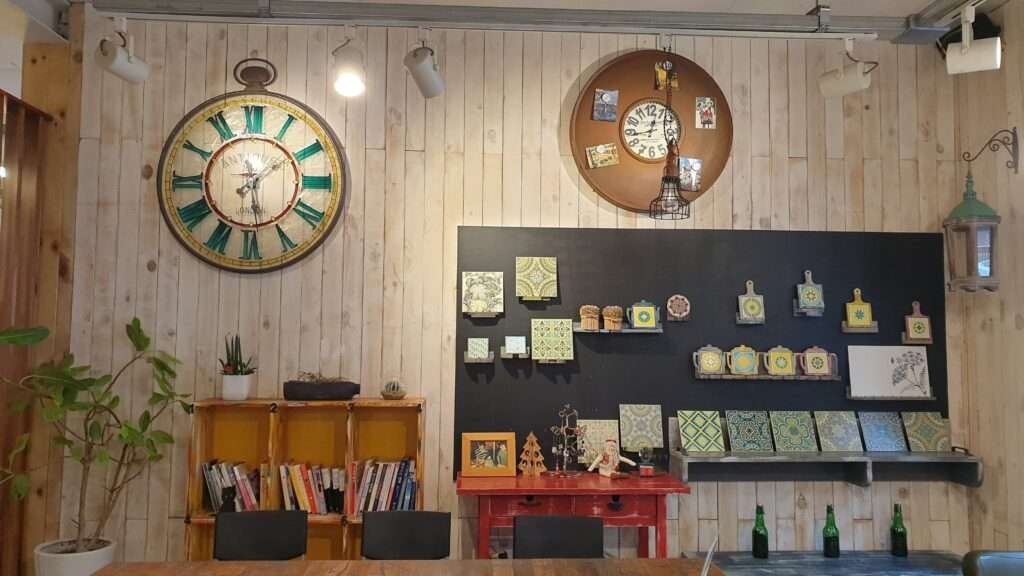 Second stop: A Chocolate Cafe
With our stomachs full, it was time for coffee and dessert! Luckily, just up the road, was a hand made cake and chocolate cafe. As this was our last trip, we decided not to give it a miss this time.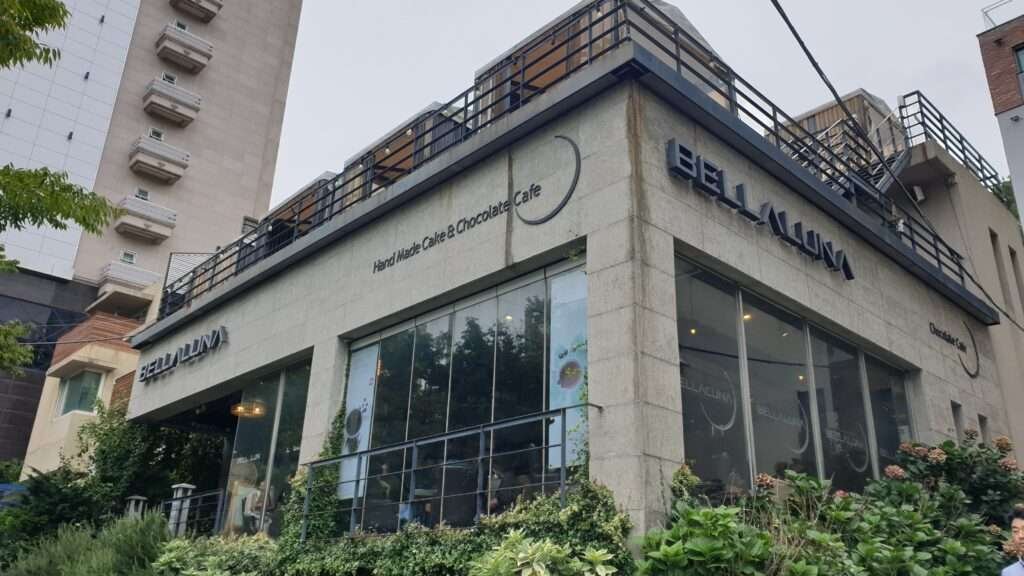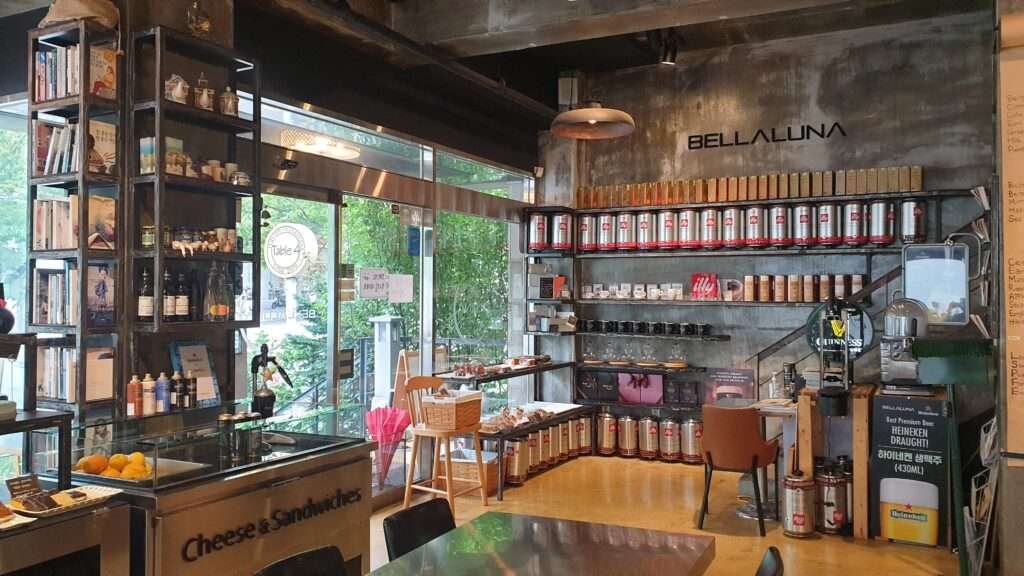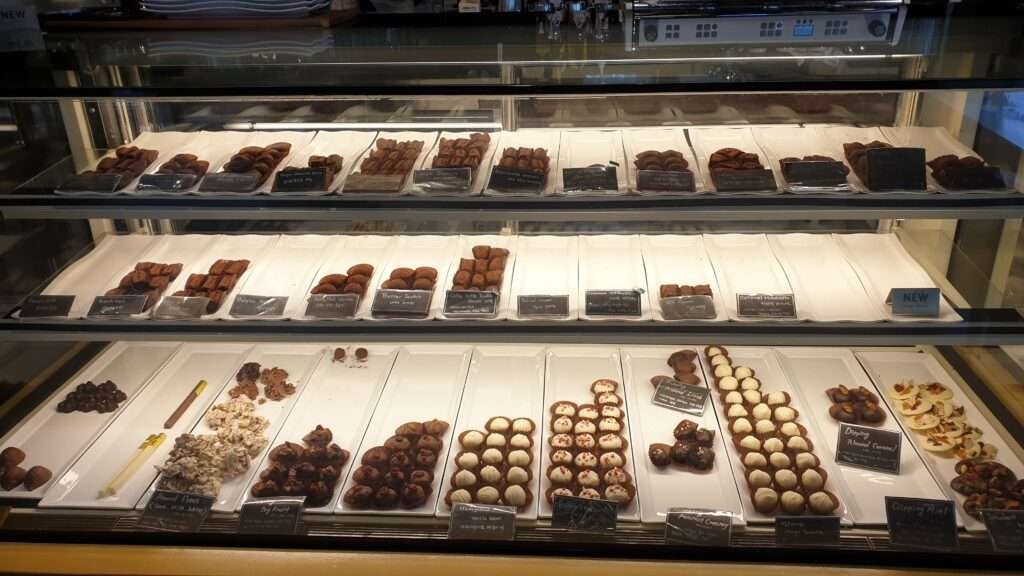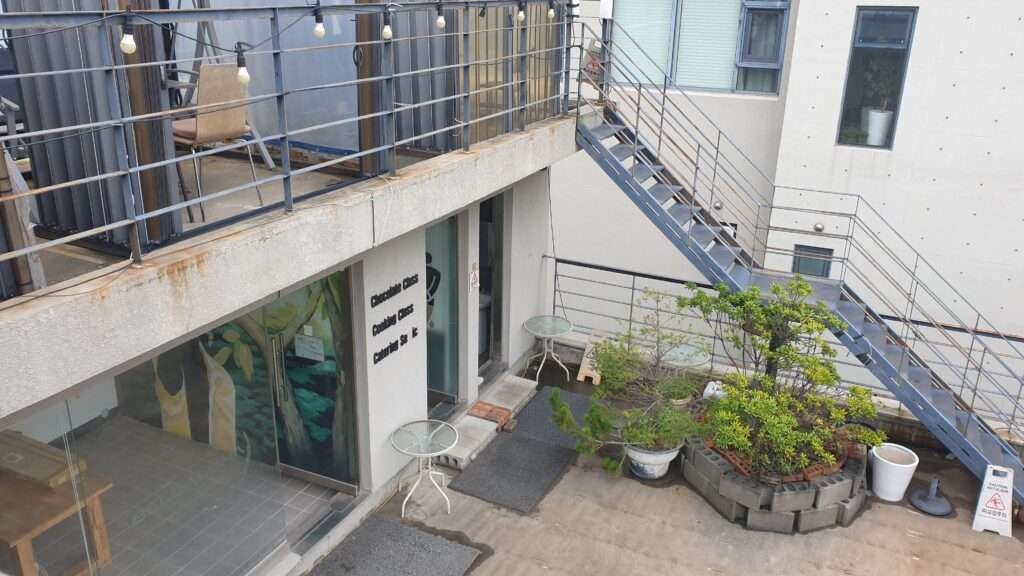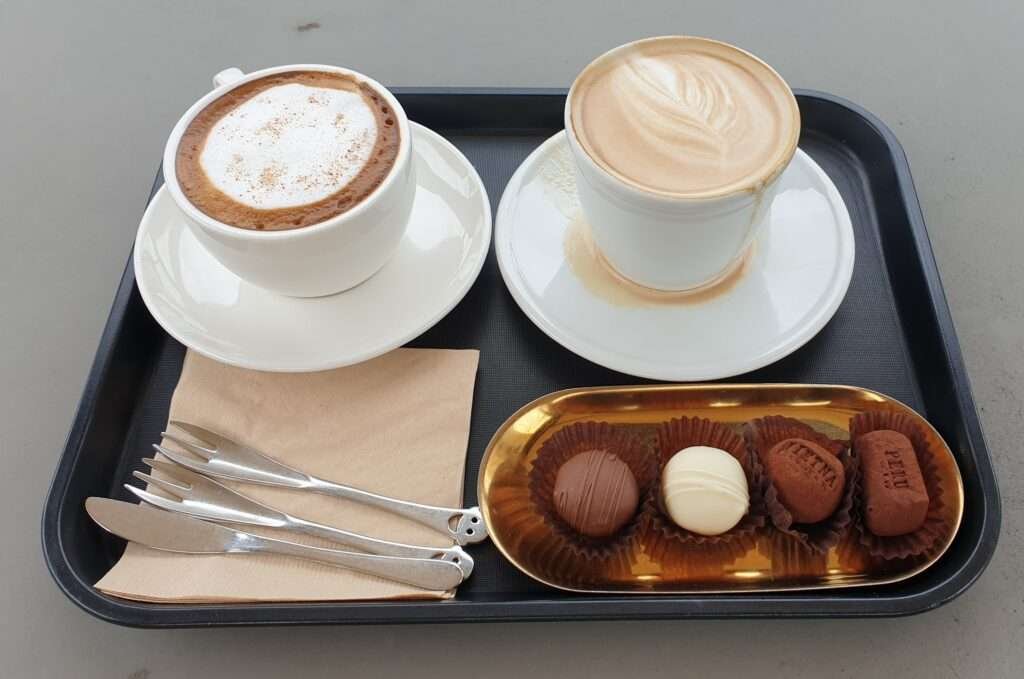 Although we didn't do it this time, we noted a sign that mentioned cooking classes and chocolate making classes. If you can navigate Korean, then this site here has useful information about their classes.
Third stop: Songjeong Beach
Finally, we got to the beach. The area has developed a lot in recent years as it has become more popular, especially as a surfing destination. The shallow water and gentle waves make it a perfect spot for beginners! There are many surfing shops in the area, where you can learn surfing step by step from the beginner to advanced level.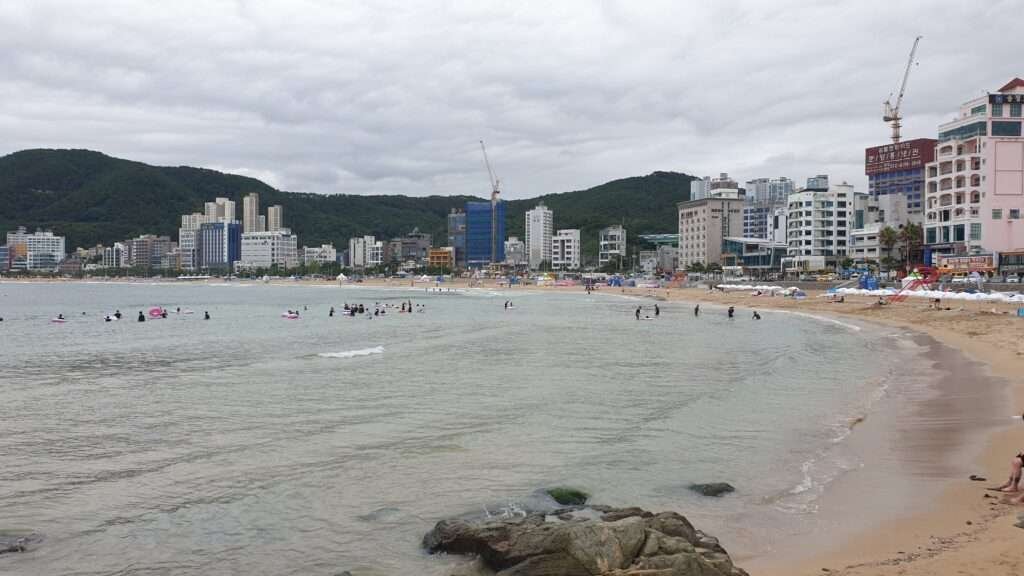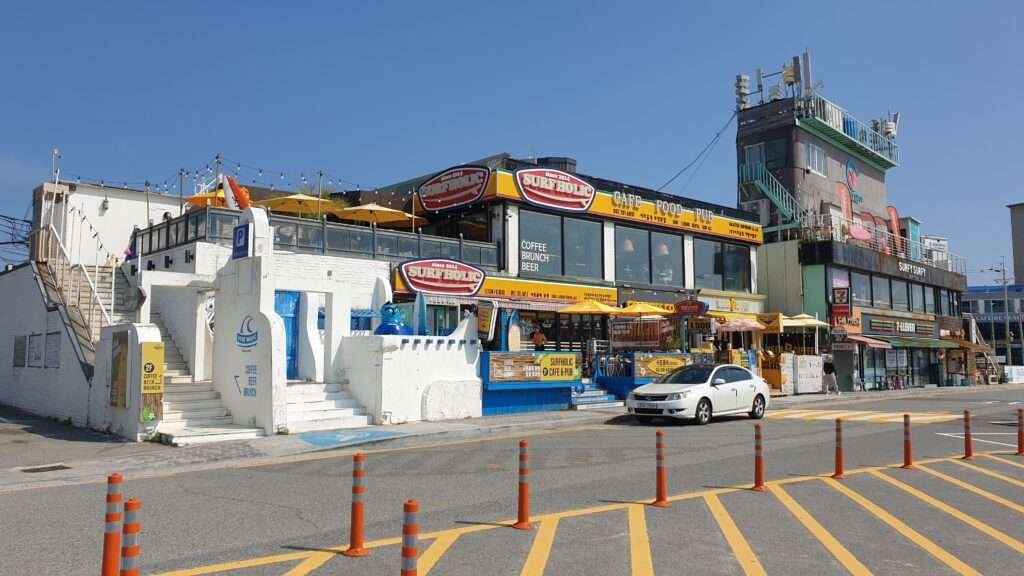 Fourth Stop: Jukdo Park
Another location to visit while at Songjeong Beach is Jukdo Park, located at the end of the beach. It's a small park, with easy walking trails that give great coastal views as well as looking out on Songjeong beach. As you walk through the park, you will reach Songiljeong Pavilion, a lovely spot for just sitting and admiring the views or getting picturesque camera shots of Songjeong beach.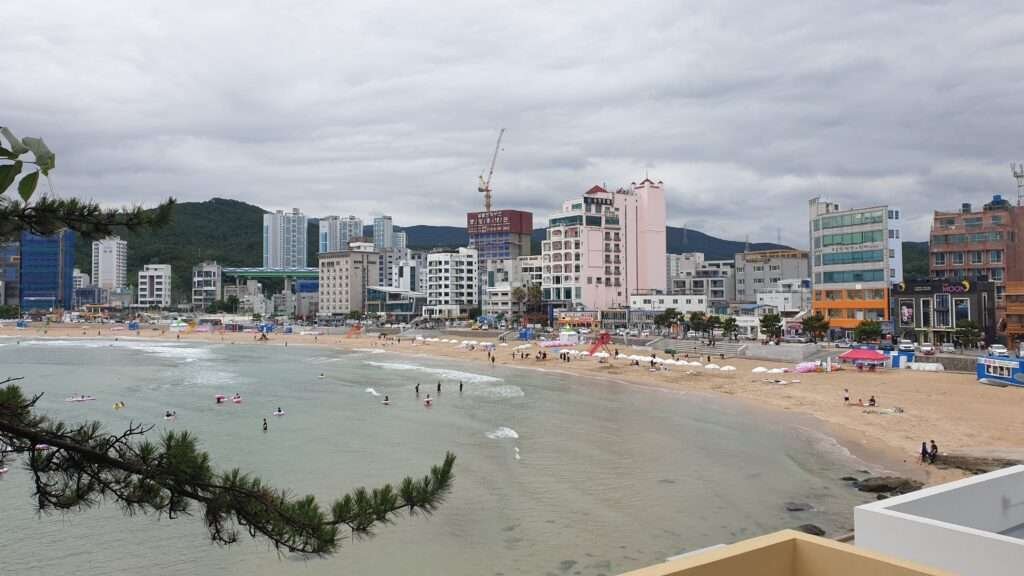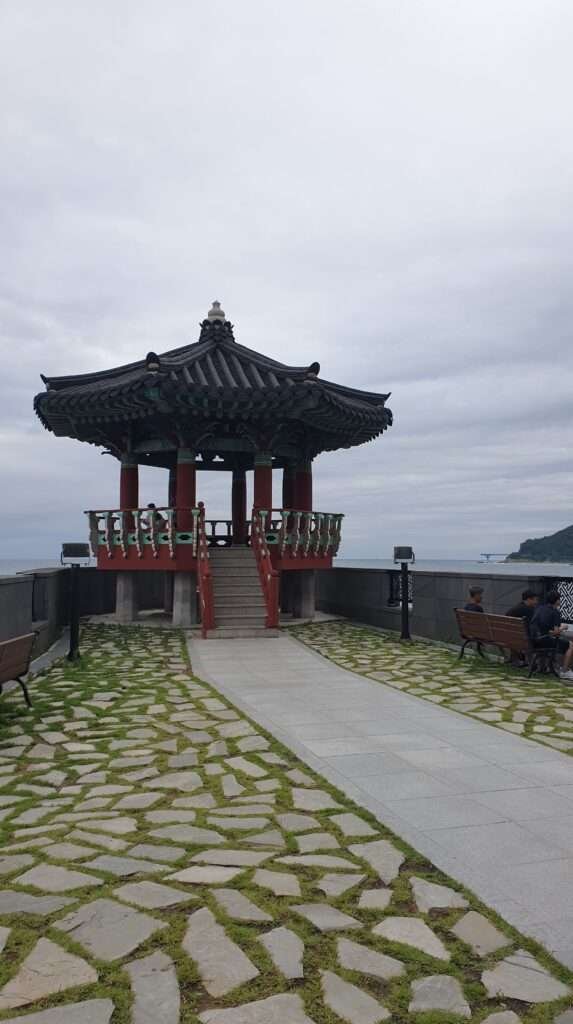 If you're lucky, you can catch a beautiful sunset from Jukdo Park, which overlooks the beach.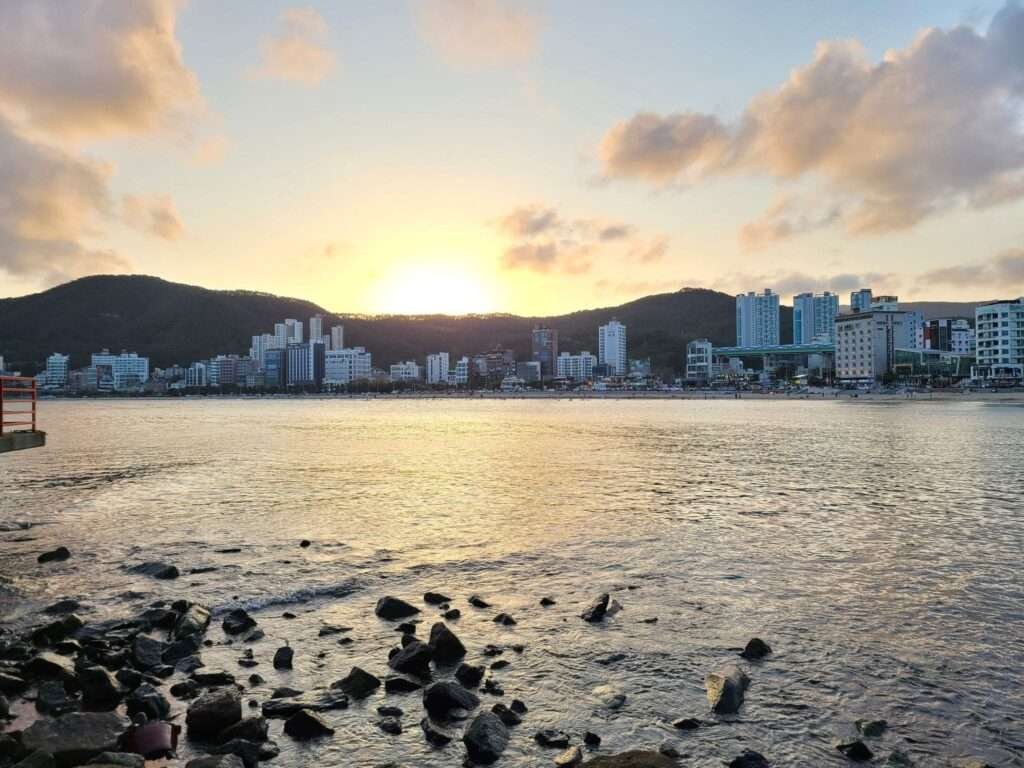 Many interesting shops and cafes line the beach. One of particular interest is the famous 'moon toast'. We are not quite sure how 'toast' can get this famous, but there are usually lines of people waiting outside to buy and enjoy toast along the beach!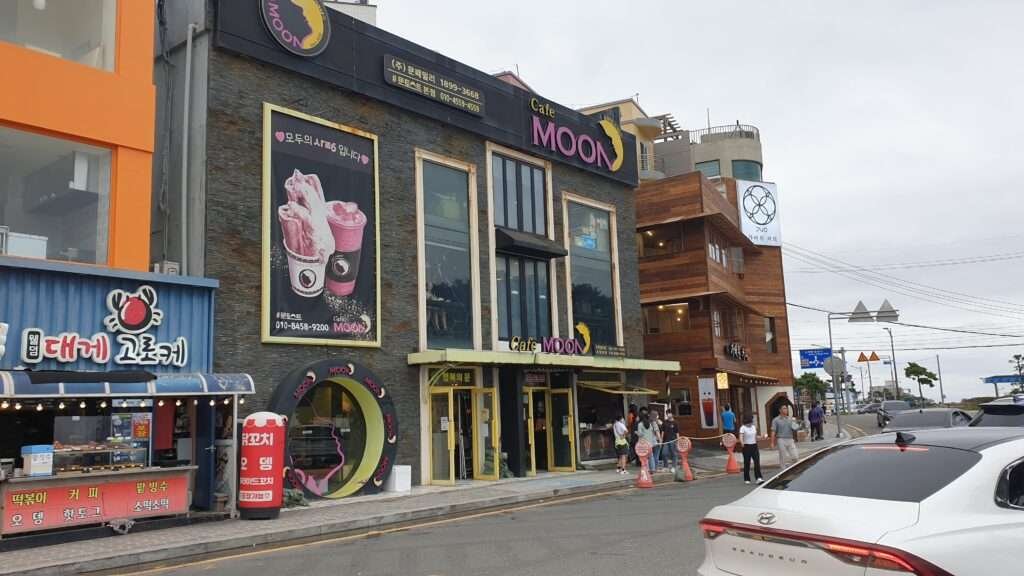 Final stop for the day: our hotel
We stayed at Olla Hotel in a double room with private balcony. The views from the hotel of Songjeong were spectacular.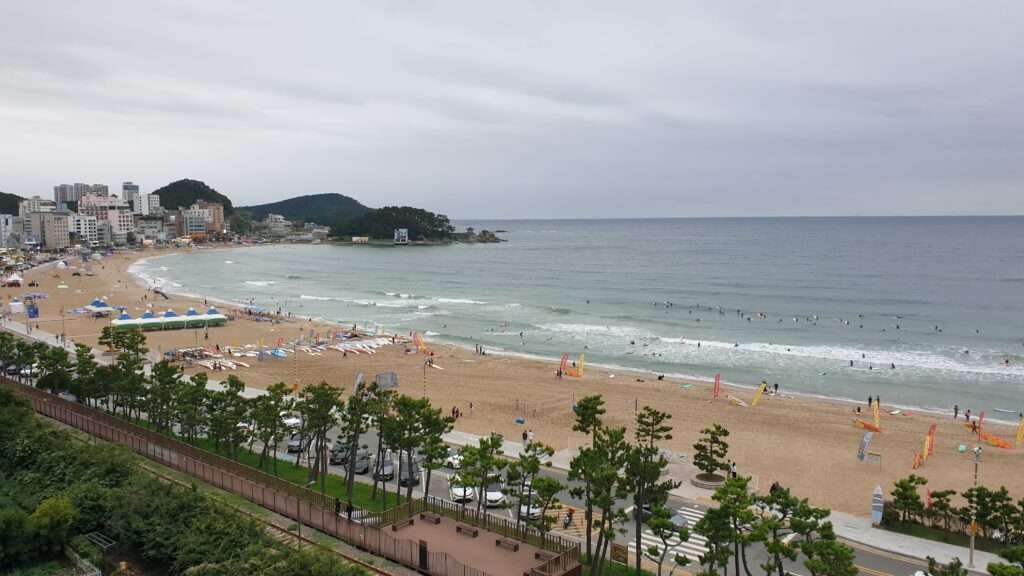 The train passing by is the Blueline Park Train. This is a tourist train that runs from nearby Haeundae Beach to Songjeong Beach. All the seats face towards the coast for a sea view all the way. For ticket pricing and more information, visit their website here.
As most eating places close around 9pm, we ordered galbijjim, which is beef short ribs in a delicious spicy sauce with vegetables.
After dinner, we headed for a walk along the coast along a paved pathway. A lot of uniquely designed cafes and restaurants dot the coastline.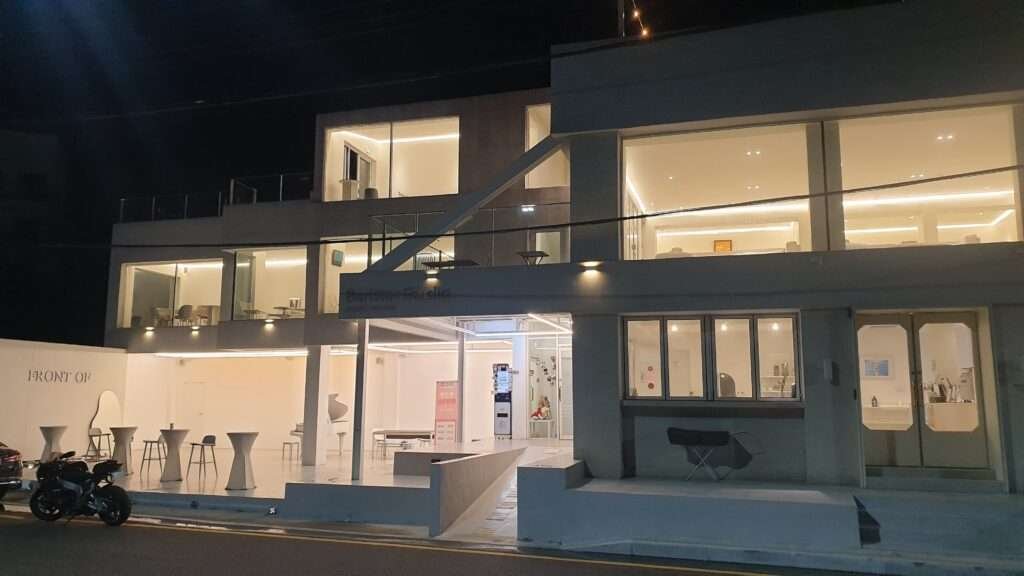 The next morning

…

The next morning, we woke up to perfect weather and enjoyed looking out at Songjeong beach before heading out for brunch and our train back to Daegu.
The menu at this restaurant was quite unusual for Korea. It was definitely one of the best brunches we had had in Korea and was a perfect end to our Songjeong trip. We ordered the Bruschetta and Garookang nest, which was a mixture of quinoa, beans, kale and feta cheese.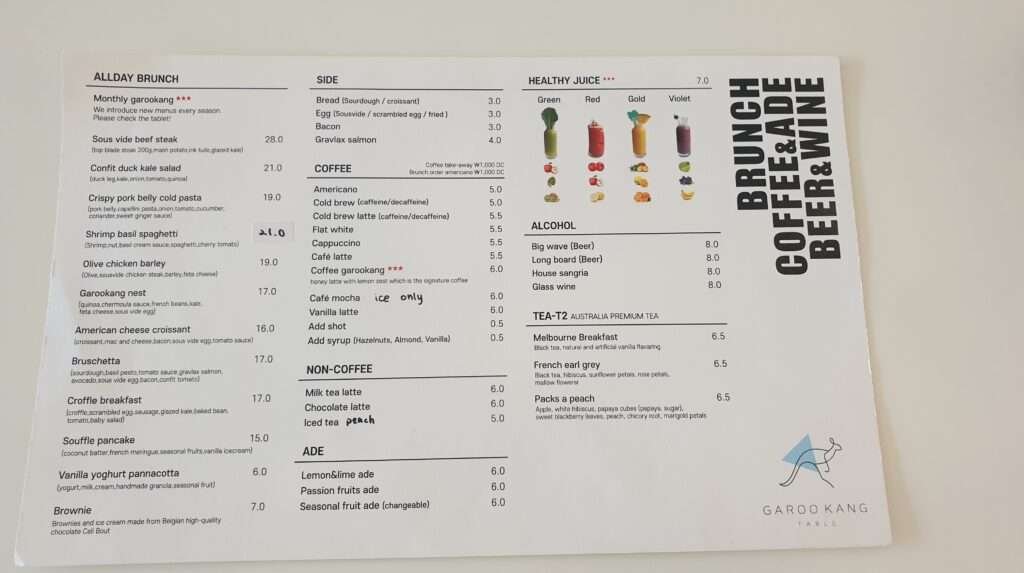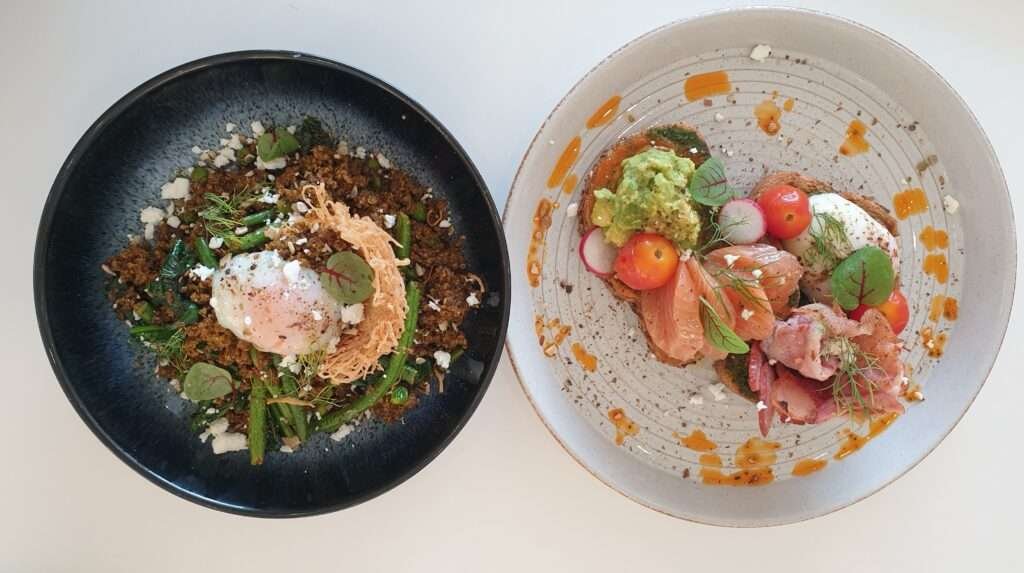 Unfortunately, all good things must come to an end. Songjeong will always hold special memories for us.