Best Things to do in Port Alfred
Situated on the scenic Sunshine Coast of South Africa's Eastern Cape province, Port Alfred has rightfully earned its reputation as a beloved holiday destination. It's also conveniently located equidistant from the cities of Port Elizabeth and East London, making it easy to reach. With its extensive stretch of sandy beaches and idyllic location along the Kowie River, Port Alfred is a beautiful destination that offers plenty of recreational fun for visitors.
A brief History of Port Alfred
Port Alfred, once a vital harbor in the early 1800s, saw sailing ships bringing European settlers and the establishment of a trading post on the Kowie River in 1821. While its importance waned with the rise of steam-powered ships requiring deeper waters, it continued to be a key center for commercial fishing. Over time, it evolved into a hub for pineapple and chicory farming and became a popular holiday resort, known for water sports and recreational fishing. In 1989, the Royal Alfred Marina was established, bringing upscale residential development with elegant bridges and millionaires' homes. This development revitalized the town and elevated its status as a sought-after destination.
Best Things to See and Do in Port Alfred
Port Alfred boasts a diverse array of activities and attractions, making it a challenge to select just a few. Nevertheless, in this blog post, I have tried to highlight some of the best things to do in Port Alfred.
Take in the beauty of the beaches in Port Alfred
Port Alfred's beaches stand out with their beautiful scenery, gentle waves, and soft sands. Because of this, the beaches here are great for both swimming and water sports. Some of the beaches are also surrounded by dunes, giving you a chance to try your hand at sand boarding.
East Beach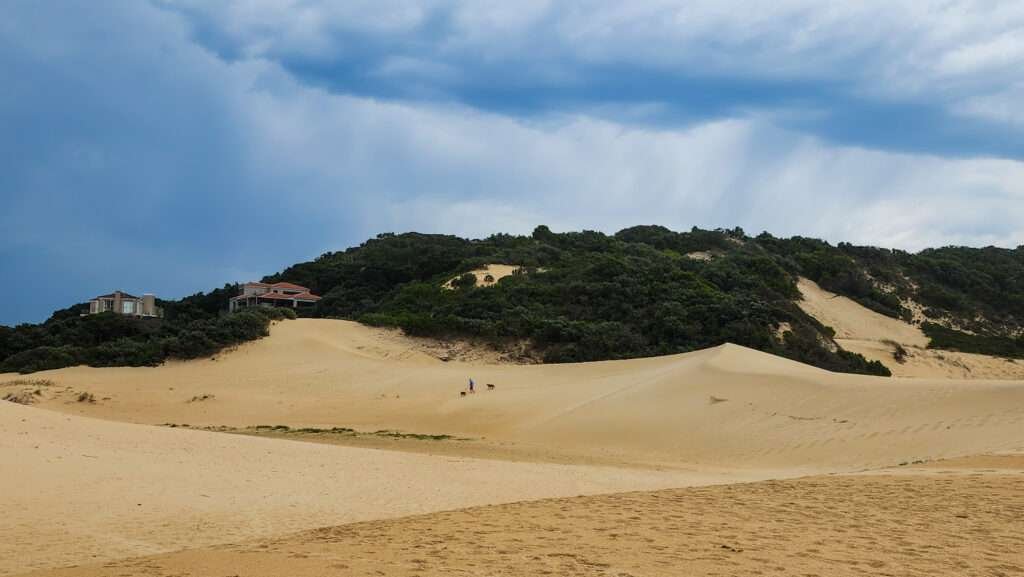 East Beach is a favorite among families and dog lovers. With its long stretch of sun-kissed, golden sands, it is a wonderful beach for swimming, walking and soaking in the sunshine. It's also a renowned surfing spot, hosting international competitions and home to the Shaka Surf School. Ever wanted to try sand boarding? The dunes surrounding East Beach provide the perfect opportunity for that, too!
West Beach
While strong rip tides at West Beach make it less suitable for swimming, it remains an excellent family-friendly destination, featuring a scenic, extensive stretch of sand that's perfect for leisurely strolls, sunbathing, and fun beach activities.
Kelly's Beach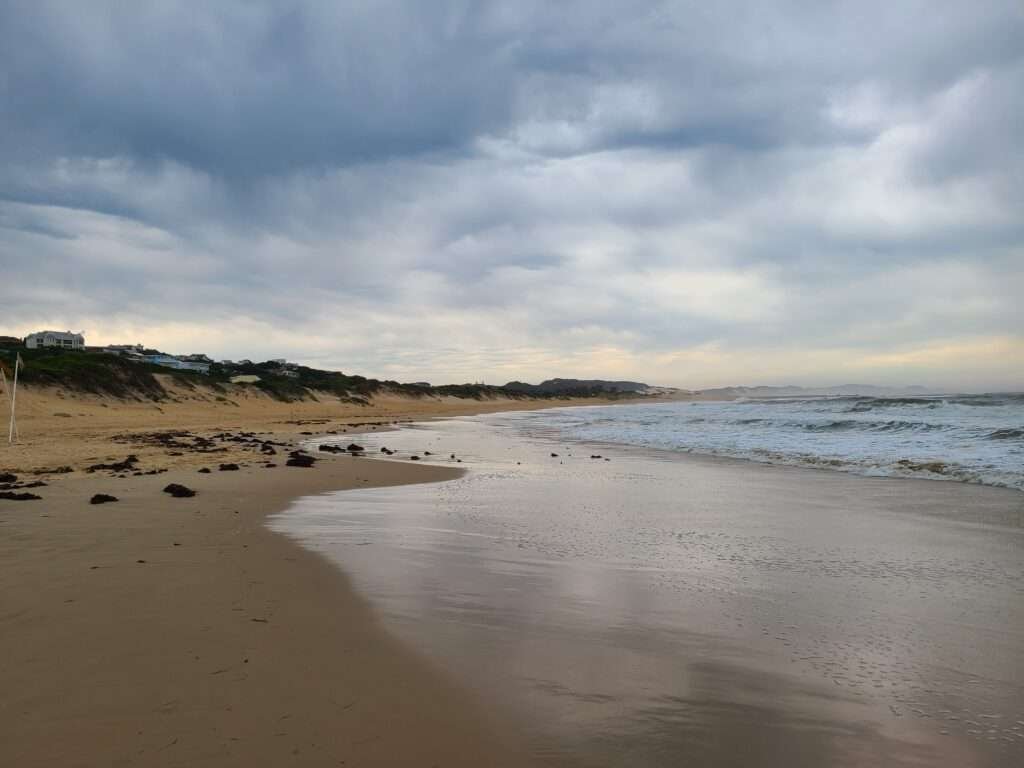 Kellie's Beach proudly holds the prestigious Blue Flag status. As a result, safety, cleanliness, facilities, and lifeguard services are top-notch. This beach is a favorite among families and water sports enthusiasts, providing calm waters and lovely sand for relaxation and fun.
Walk along the pier at West Beach
The West Pier provides great views across both the ocean and West Beach. I found it fascinating how forcefully the waves crashed against the pier – it certainly made for an impressive sight. For the history buffs, it also has quite an interesting story. The pier was originally constructed in an effort to create a harbour, thereby encouraging trade. However, it unfortunately had a short-lived history for its intended usage. After only 20 years, in the 1809s, the Harbour fell into disuse. This was due to the establishment of the railway line between Port Alfred and Grahamstown, rendering the harbor obsolete.
Enjoy a meal at one of Port Alfred's fantastic restaurants
Given its coastal location, seafood restaurants are plenty, serving fresh catches daily. The town is also home to a few cafes, bistros, and casual pubs and grills. However, my two personal favorite restaurants in Port Alfred are Tash's at the Royal Alfred Marina and Guido's at West Beach.
Tash's Restaurant & Craft Bar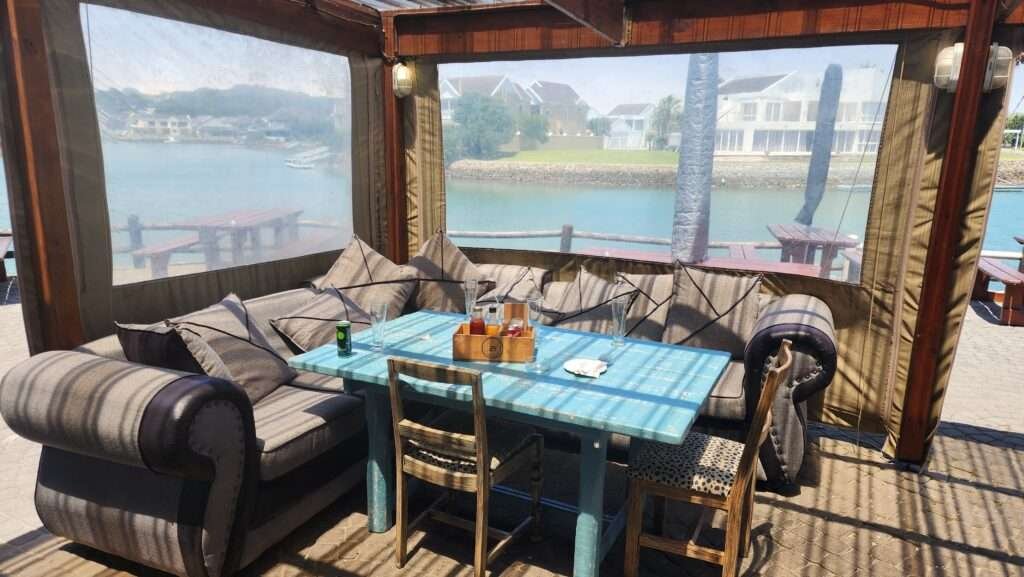 I really enjoy the relaxed atmosphere of Tash's Restaurant & Craft Bar, as well as its prime location at the Marina. The outdoor seating area provides lovely river views in a comfortable and casual setting. The menu has a variety of choices, including steaks, hamburgers and seafood dishes. Tash's also serves an impressive range of craft beers, wines, and cocktails.
Guido's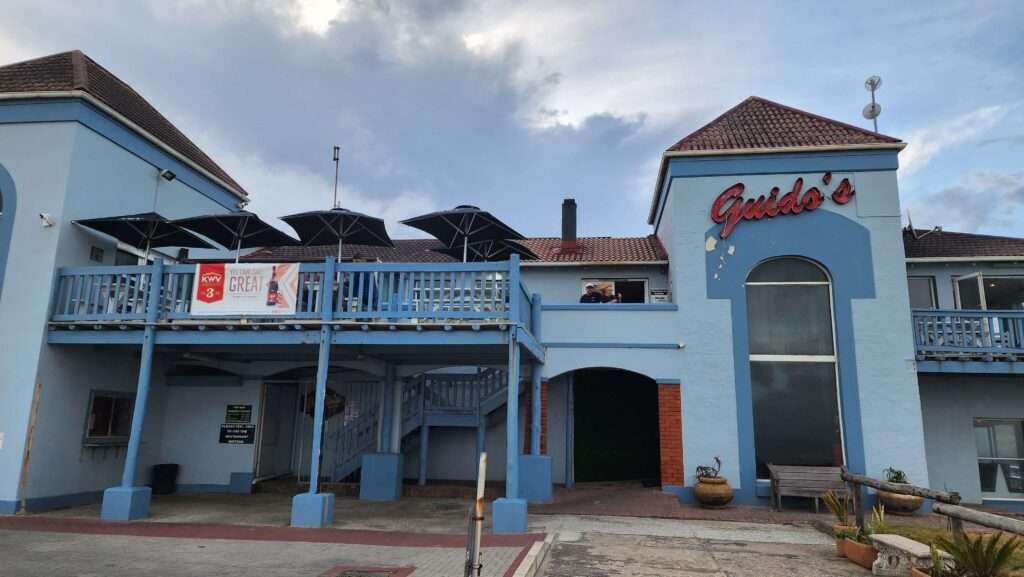 Right by the West Beach parking lot, there's a popular restaurant known as 'Guidos' where you can enjoy great food in a casual, family-friendly atmosphere. Guidos is famous for its delicious wood-fired pizzas, so it's the perfect place to enjoy some food after a day at the beach.
After your meal, you can head to the beach bar next door for some enjoyable downtime, where you can have a cold beer and a game of pool.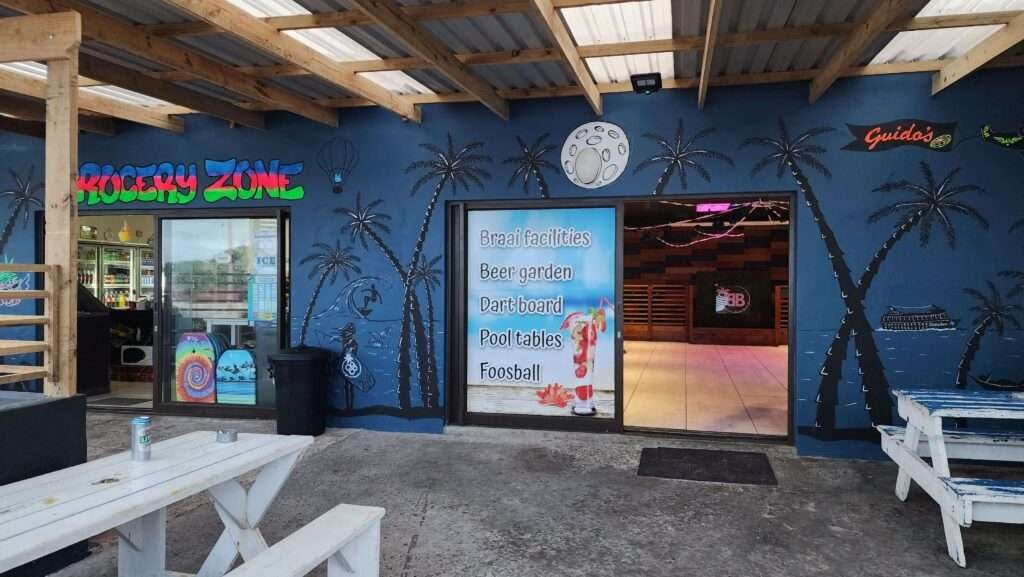 Admire the boats and houses at the Royal Alfred Marina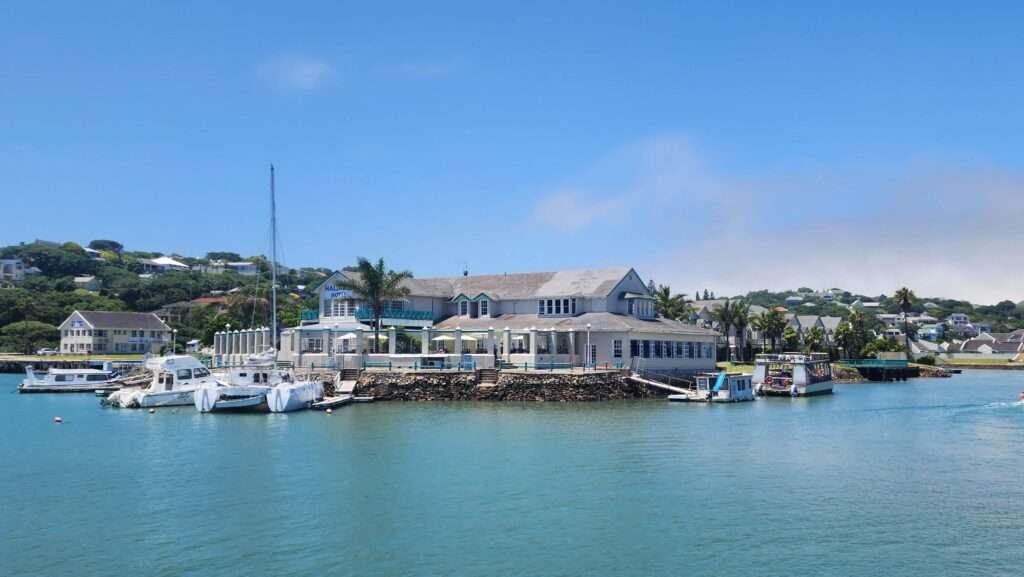 The Royal Alfred Marina in Port Alfred is a high-end residential project that radiates luxury and exclusivity. Lying in a network along the river, the marina features five artificial islands linked by bridges. Residents of the Royal Alfred Marina enjoy a waterside life style, with private waterways for peace and privacy. Strolling around and looking at the houses and boats in the small harbor is a nice way to spend time in Port Alfred.
Soak in some history along Wharf Street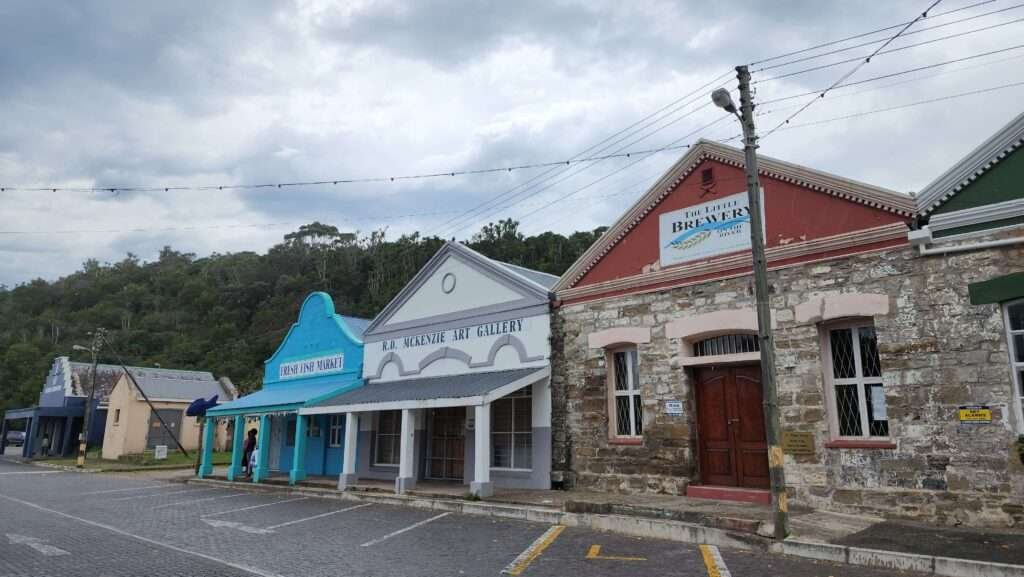 Wharf Street, Port Alfred's first street, was once the heart of commerce when the river was a bustling port for ships in the 19th and early 20th centuries. Today, it's a popular spot for both tourists and locals to visit. There are a few shops and well-preserved old buildings to explore along this street, including an art gallery, fish market and a brewery.
Warf Street Brew Pub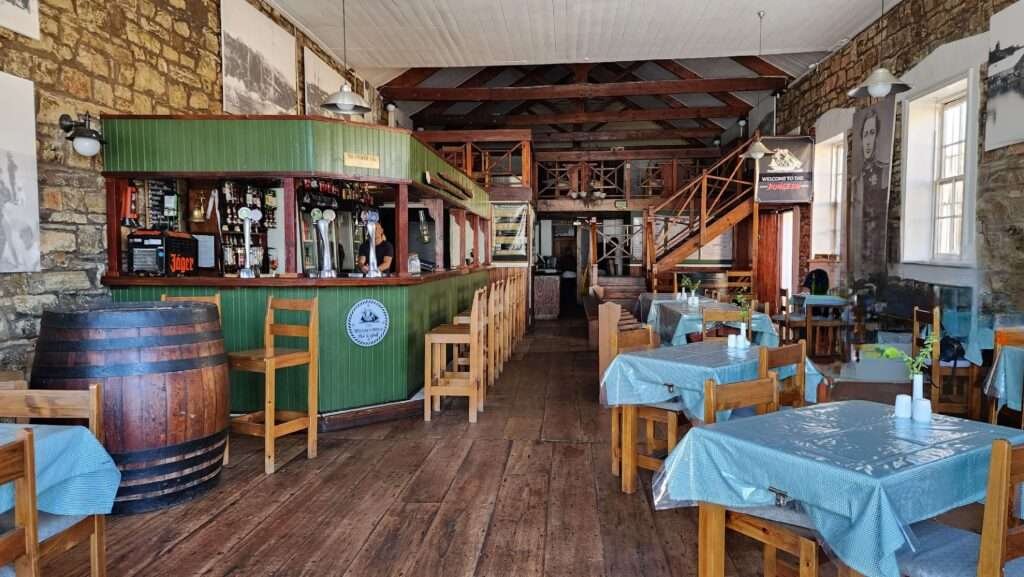 The Wharf Street Brew Pub is situated in a building dating back to 1853, which originally served as the customs hut for the harbor master. It is, in fact, regarded as the oldest continuously used building in Port Alfred. The staff at the Wharf Street Brew Pub are welcoming, the food is delicious, and their craft beers are fantastic. What's not to love?
The Little Brewery
Right next door to the Wharf Street Brew Pub, you'll find the charming Little Brewery, complete with its own dedicated brewing and fermentation rooms, as well as a bottling corner. The brewery invites visitors to come in and take a look around if they wish.
Cruise the Kowie River
Exploring the picturesque Kowie River, which offers a 22km navigable route winding from the river mouth to Waters Meeting, is a great way to see the natural surroundings of Port Alfred. One of the popular activities is to take a guided barge river cruise, with several tour operators offering choices that vary from one-hour trips to personalized cruises of different lengths.
Be mesmerized by spectacular sunsets
The sunsets in Port Alfred are out of this world. When the sun sets, the sky lights up with a beautiful blend of oranges, reds, and pinks, casting a golden glow on everything. No matter where you choose to watch the sunset – be it from the beach, your lodging, or along the river – the experience is truly magical.
Get your coffee fix at the trendy Kong Coffee
With its distinct style and ambiance, Kong Coffee brings a fresh and innovative approach to the local coffee scene. It's more than just a coffee shop, though. There's also an attached Vintage Jewellery shop, a plant nursery, and a gift shop. It's cool, it's trendy and if you love coffee, then this is the place to be.
Take a short road trip to Bathurst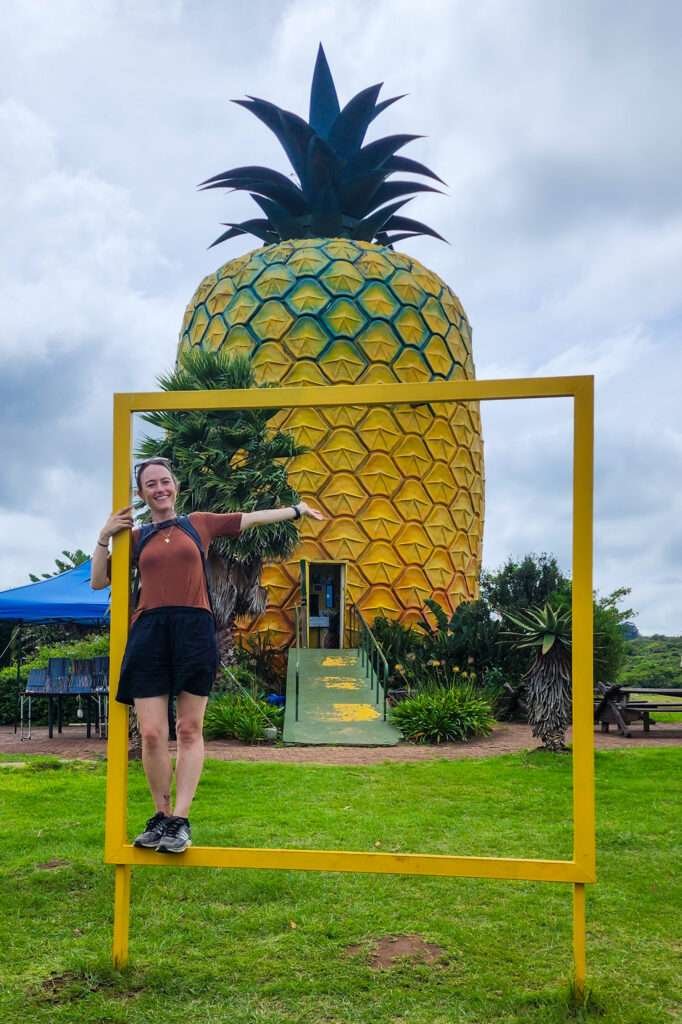 Only 15 kilometers from Port Alfred, you'll find the charming village of Bathurst. Established in 1820, it is one of the oldest settler villages in the region. Bathurst is known for its historic charm, with well-preserved buildings dating back to the 19th century. It is also home to South Africa's oldest continuously licensed pubs, the iconic Pig & Whistle Inn. You can explore the village's unique attractions, such as the enormous Big Pineapple, which houses an informative exhibit about the local pineapple industry. Every Sunday, the farmers' market sells local produce and crafts.
Where to stay in Port Alfred
Port Alfred offers a variety of accommodation options to suit different preferences and budgets. Below are just some of the popular choices for places to stay in Port Alfred:
One of my personal favorites is Villa Majestic. Its ideal location is only a 5 minute drive to Kelly's Beach, a safe swimming beach with blue-flag status. The breakfast is absolutely fantastic. The host is kind and welcoming, so you will immediately feel at home there.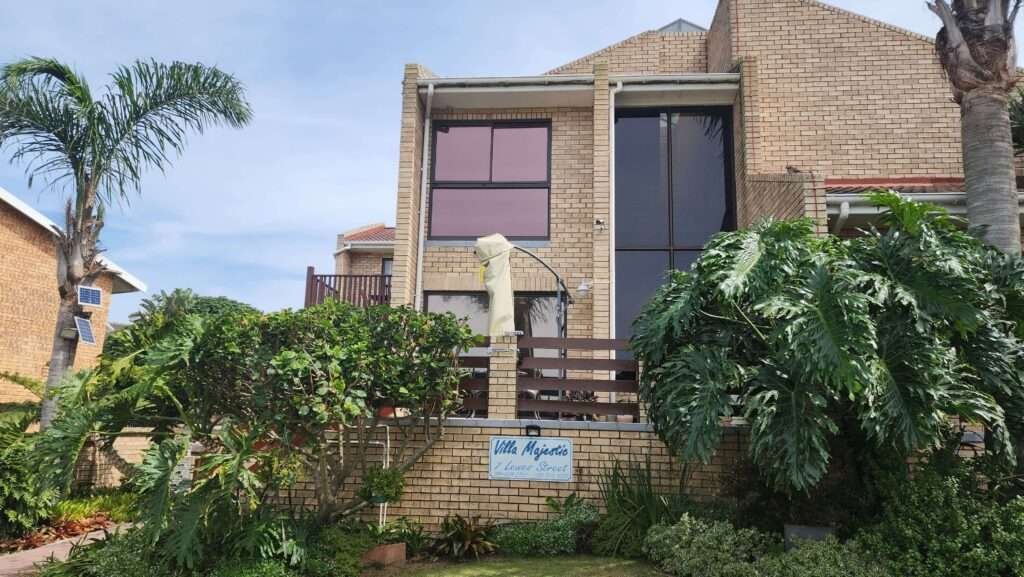 In conclusion, Port Alfred is a fantastic coastal destination in South Africa. It boasts beautiful beaches, breathtaking sunsets, and a rich maritime history. Whether you're looking for relaxation, family fun, or a romantic getaway, Port Alfred has something to offer.