Exploring the Wild Coast – South Africa's Best Kept Secret
Immersed in the Eastern Cape Province of South Africa, the Wild Coast stands as a region unrivaled in its uniqueness. This captivating expanse boasts awe-inspiring natural beauty, with a magnificently pristine coastline. Stretching as far as the eye can see, unspoiled and secluded beaches grace the shores, while vibrant green hills gracefully cascade towards deep river valleys.
The area stretches roughly from East London in the south to the border of the KwaZulu-Natal Province in the north. Altogether, the distance between these two areas is approximately 250km.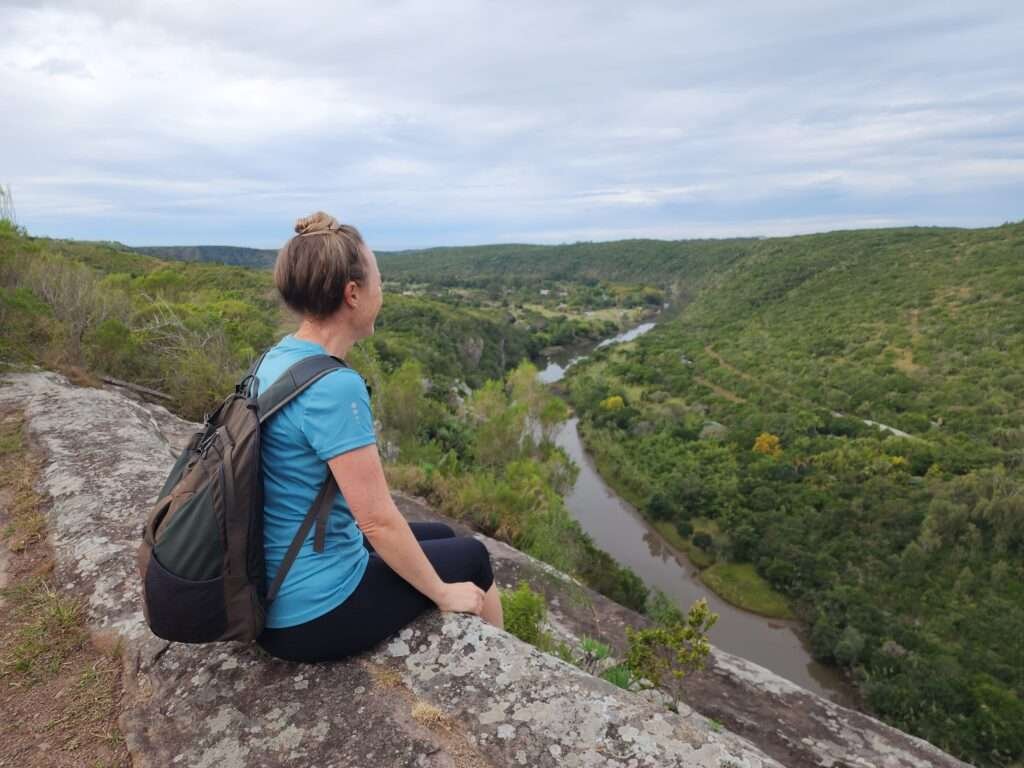 The Wild Coast is unfortunately often overlooked by some travelers for reasons of safety, poor infrastructure and difficult to reach destinations. However, with careful planning and appropriate precautions, you can make the trip of a lifetime to this outstanding region of South Africa. The area remains almost untouched by modern development. It is precisely this remoteness and virtually undeveloped landscape that make the Wild Coast so special.
The Transkei
Included in the Wild Coast is what used to be the Transkei, a region that played an important role as a borderland for much of the 18th and 19th century. Once established as the first of ten Bantustans, or Black Homelands, the Transkei enjoyed a period of self-governance until 1994 when it merged back into its larger neighbor, becoming part of the Eastern Cape Province. Retaining its distinctiveness and a sense of difference, the Transkei preserves its rich heritage. Traditional African villages still dot the landscape, where herdsmen gracefully oversee their cattle. Venturing into the Transkei feels akin to stepping back in time, immersing oneself in a unique era of South Africa's history and embracing the beautiful Xhosa lifestyle. It is a place that also holds significance as the birthplace of influential politicians, including former president Nelson Mandela.
Yet, the allure of the Wild Coast truly comes to life along its vast 200-kilometer coastline, nestled within the heart of Pondoland. Accessible by flying into the cities of East London or Durban, this pristine and sparsely inhabited region encapsulates the true essence of its name – the Wild Coast. Secluded and expansive beaches adorn the landscape, embraced by untouched and serene surroundings. The green pastoral scenery, adorned with colorful Xhosa huts, creates a beautiful image. Nature enthusiasts will be thrilled with fantastic hiking and fishing opportunities. While a very basic road network exists, the area remains predominantly rural, making hiking or horseback exploration the most immersive ways to travel this captivating land.
Iconic towns of the Transkei
Coffee Bay and Port St Johns have emerged as sought-after destinations among tourists, yet they defy the conventional notion of a bustling tourist region. Instead, these villages draw visitors with their allure of remote and untamed landscapes, providing an escape from the fast-paced demands of everyday life. In these idyllic settings, travelers are presented with abundant opportunities to immerse themselves fully and be inspired by the sheer beauty of nature. With a laid-back atmosphere prevailing in these regions, you'll find yourself spending leisurely moments on a porch, marveling at the canopy of stars above. Canoeing, hiking, and simply indulging in the mesmerizing scenery are just a few of the delightful pursuits that await you in these captivating destinations.
Renowned as an excellent hub for coastal walks leading to numerous stunning beaches in the vicinity, Coffee Bay stands out as a good starting point for exploration. However, its greatest allure lies in the renowned attraction known as the 'Hole in the Wall.' This extraordinary rock formation captivates visitors with its grandeur and distinctiveness, as the relentless waves have carved a big opening right through its core. The 'Hole in the Wall' stands as a testament to nature's artistic prowess, drawing admirers from far and wide to witness its awe-inspiring beauty.
Unfortunately, many of these popular destinations along the Wild Coast including Port St Johns and Coffee Bay are difficult to reach without a four-wheel drive vehicle, which could limit some travellers. Despite this, there are still plenty of amazing places to explore near the town of East London and towards Kei Mouth that are easily accessible to any type of vehicle. Below are a few of these easy-to-reach places along the Wild Coast.
Easy-to-reach places along the Wild Coast
While Cintsa and its neighboring area are often mistakenly perceived as an official part of the Wild Coast, they are, in fact, located just outside its boundaries. Nevertheless, despite this technical distinction, people still regard Chintsa and its surroundings as an integral and cherished part of the Wild Coast experience.
Chintsa
Nestled at the edge of the Transkei region lies the charming seaside town of Cintsa (also known as Chintsa). In recent years, this town has experienced rapid development, offering an abundance of upscale accommodation options. While Cintsa may deviate from the essence of the untamed and wild nature that characterizes the 'wild coast,' it nonetheless exudes its own unique beauty as a delightful coastal village. Immerse yourself in the tranquil ambiance of Cintsa and enjoy the allure of this picturesque location.
Outlined below are a collection of excellent destinations situated near Cintsa.
Inkwenkwezi Private Game Reserve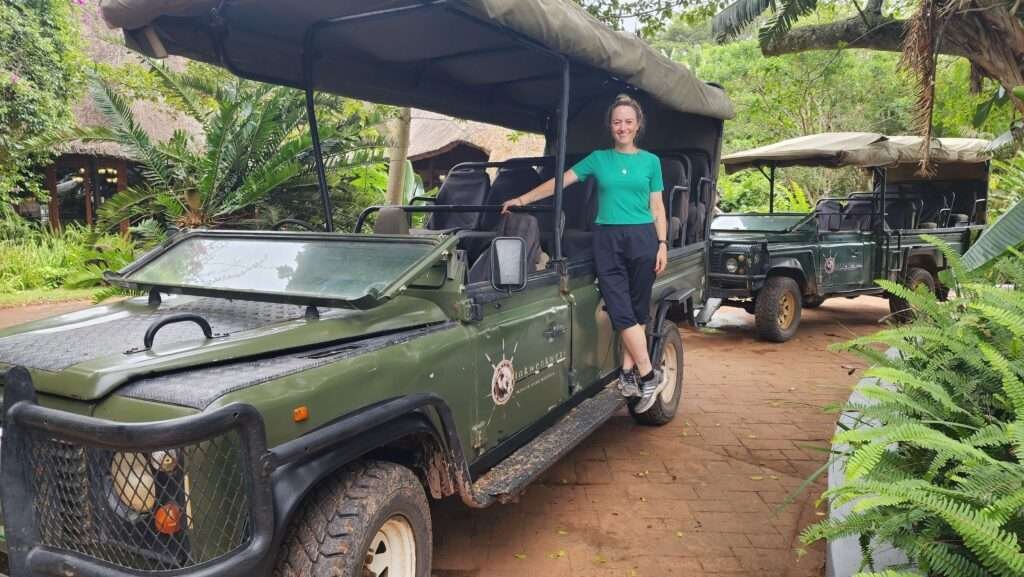 Inkwenkwezi
Situated only 28km from the city of East London, the Inkwenkwezi Private Game Reserve attracts adventurers and nature enthusiasts alike. Visitors can embark on exhilarating game drives, guided by expert rangers who unveil the secrets of the African bush. Above all, the untouched beauty of Inkwenkwezi and its huge variety of plant and animal species, including buffalo, antelope, rhino and giraffe attract visitors from far and wide. For those seeking a truly immersive experience, Inkwenkwezi offers accommodation both in and outside the reserve, ensuring every moment is spent in comfort and tranquility.
Areena Riverside Resort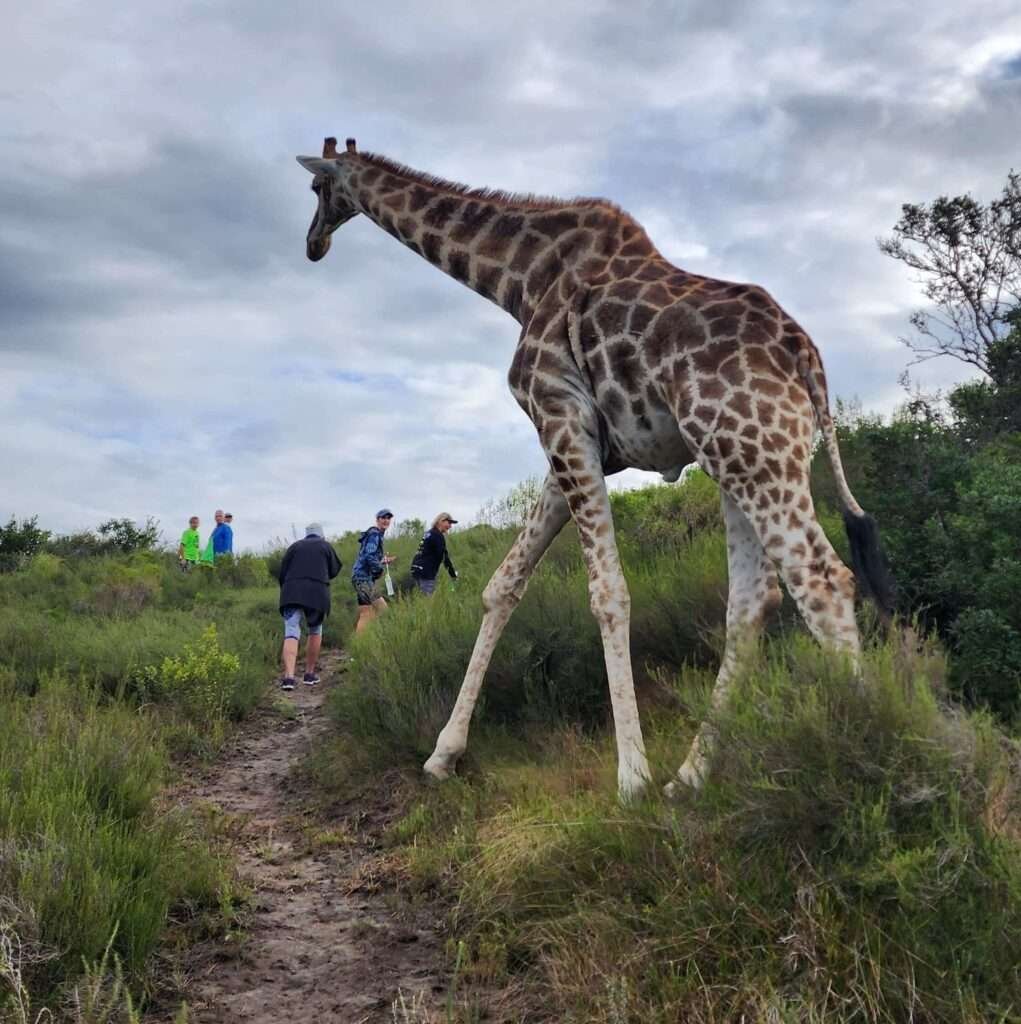 This picturesque retreat along the Kwelera river offers a perfect blend of relaxation and adventure. Overnight visitors can choose from a range of accommodation options, ensuring a comfortable and memorable stay.
If tranquility is what you seek, Areena delivers with its peaceful surroundings. Spend your days leisurely canoeing along the river, walk along hiking trails through the surrounding hills, or simply bask in the spellbinding scenery. As night falls, the starlit skies are exceptionally beautiful.
By contrast, the more adventurous will be happy to learn that Areena offers a plethora of exciting activities to get your adrenaline pumping. Zip line through the treetops, challenge yourself with abseiling, or engage in exhilarating games of paintball. Unleash your inner archer with some target practice or embark on an unforgettable giraffe interaction experience.
Areena Riverside Resort is a haven for nature enthusiasts, adventure seekers, and those yearning for a peaceful escape. Providing the perfect balance of relaxation and excitement, Areena is a must-visit destination along the Wild Coast.
Emerald Vale Brewery
Situated amidst the lush valleys and rolling hills of the Emerald Vale farm, the Emerald Vale Brewery is a haven for beer and outdoor enthusiasts alike. With both indoor and outdoor seating, there are plenty of places to enjoy your favorite beer.
However, the Emerald Vale experience extends beyond beer. Their on-site restaurant serves up delicious meals and non-alcoholic drinks, too. Visitors can enjoy the amazing views by going on hikes, runs, or mountain bike rides along the trails that go through the scenic farm. Whether you prefer a relaxed walk or a thrilling adventure, you can enjoy the trails at your own pace and preference.
If you are passionate about beer or simply looking for a fun place to unwind with friends, Emerald Vale Brewery promises an unforgettable time.
Continuing along the captivating Wild Coast and venturing away from the bustling city of East London, you will discover three charming seaside villages that warrant recognition: Morgan Bay, Kei Mouth, and Haga Haga.
Morgan Bay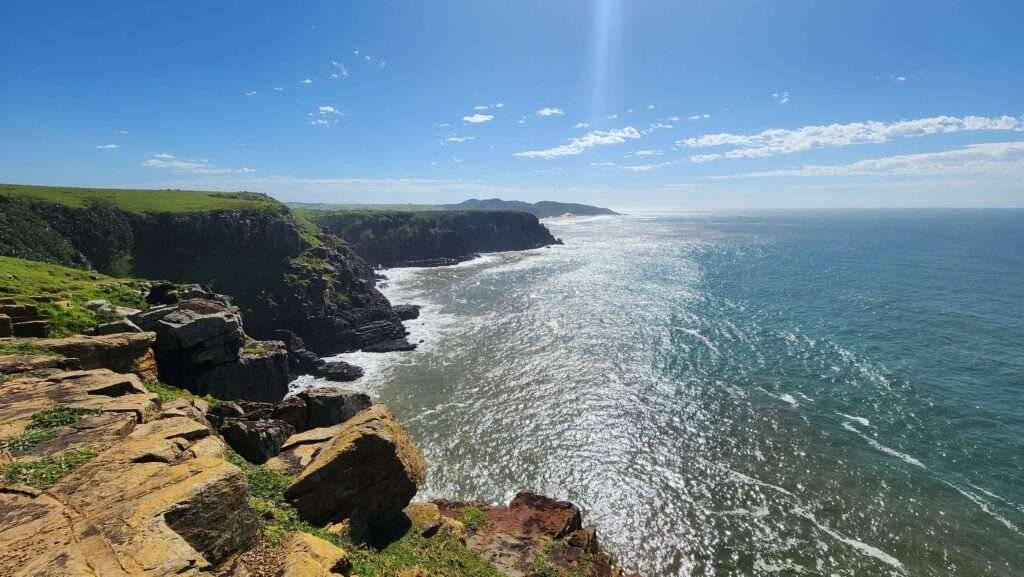 Resting between Kei Mouth to the North and Haga Haga to the South, the idyllic coastal gem of Morgan Bay awaits. Boasting magnificent beaches, abundant fishing spots, thrilling surfing waves, and outstanding hiking trails, it is a paradise for nature enthusiasts. Within this haven, the renowned Morgan Bay Cliffs emerge as a standout attraction. Majestic and awe-inspiring, these towering cliffs reach impressive heights of around 50 meters, offering unrivaled panoramic vistas of the Indian Ocean. Whether you seek a breathtaking spot for sundowners or a scenic hiking route, the cliffs epitomize the essence of the 'Wild Coast,' showcasing its raw and untamed beauty.
Kei Mouth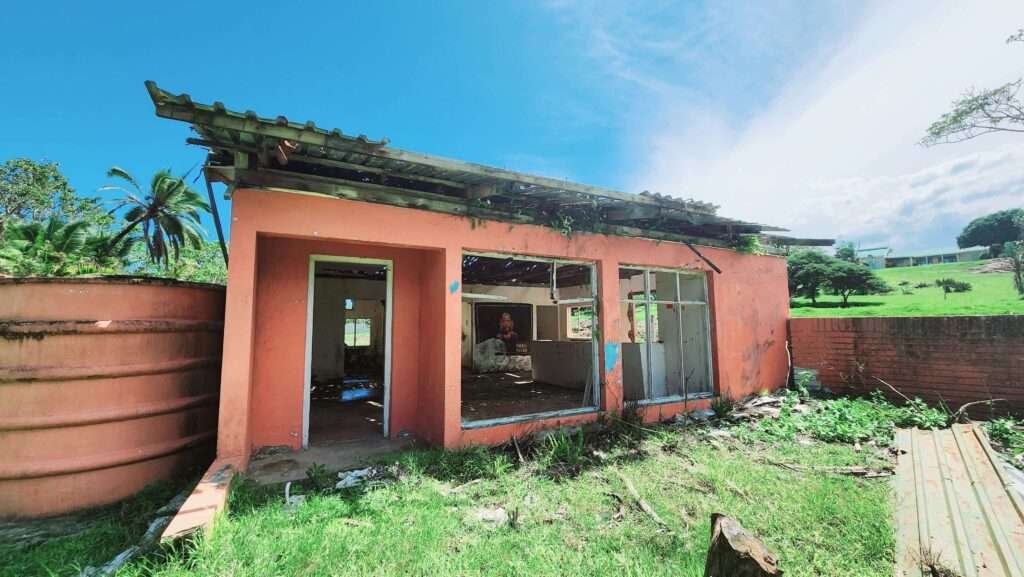 Experience the enchantment of Kei Mouth, a picturesque seaside village that embraces a slower pace of life. This idyllic destination is renowned for its entertaining sight of cows leisurely roaming along the beach. While Kei Mouth exudes a laid-back atmosphere, there is no shortage of activities to keep you busy. Take leisurely walks through the village, uncovering hidden gems like the cross viewing deck. Dive into the refreshing waters for a swim, cast your line for a rewarding fishing expedition, fly colorful kites in the coastal breeze, ride horses along the beach, or simply relish in the joy of beachcombing. Kei Mouth invites you to embrace a serene and fulfilling coastal experience, immersing yourself in the natural beauty and embracing the unhurried pleasures it offers.
In addition, Kei Mouth is home to 'the pont', only one of three remaining car-transporting pontoon river ferry services in South Africa. Serving as a lifeline for communities residing in remote destinations north of Kei Mouth, vehicles, both passengers and livestock board the pont on a daily basis. Furthermore, it is also a gateway to popular hotels in the region such as Seagulls and Trennerys. Beyond its local significance, the pontoon grants convenient access to the untamed beauty of the Transkei, a captivating stretch of coastline between the Great Kei River and the Umtamvuna River, aptly known as the 'Wild Coast'.
---
The Wild Coast's untouched beauty and remote landscape offer a unique experience that is rare to find in today's world. From its rugged cliffs and long stretches of coastline to its rich cultural heritage and warm hospitality, the Wild Coast has so much to offer. So, if you're seeking an off-the-beaten-path and delightfully scenic destination , make sure to include the Wild Coast on your travel bucket list.