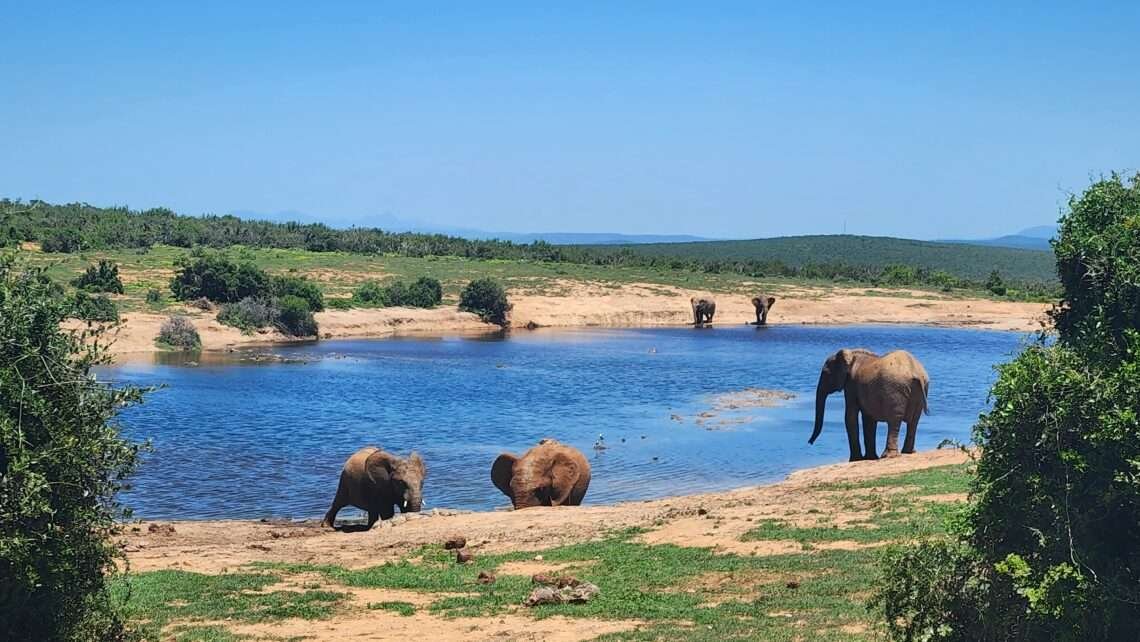 South Africa: A Tapestry of Natural Wonders
South Africa, located at the southernmost tip of the African continent, captivates visitors with its outstanding natural wonders and a beautiful blend of diverse cultures. Boasting nine provinces, each with its own distinct allure, the country offers a myriad of experiences for every traveler.
The Wild Side of South Africa
South Africa's wildlife is an impressive display of diversity and captivating beauty. The country's national parks and reserves are sanctuaries that teem with magnificent creatures, from the sought-after "Big Five" – lions, elephants, leopards, rhinos, and buffaloes – to giraffes, cheetahs, and the mysterious wild dogs. South Africa's coastal regions are home to incredible marine life, from the giants such as Southern Right whales to the adorable African penguins. Furthermore, the country's rich birdlife attracts avid birdwatchers from around the world, with species such as the vibrant Lilac-breasted roller and the majestic African fish eagle amongst some of the favorites.
National Parks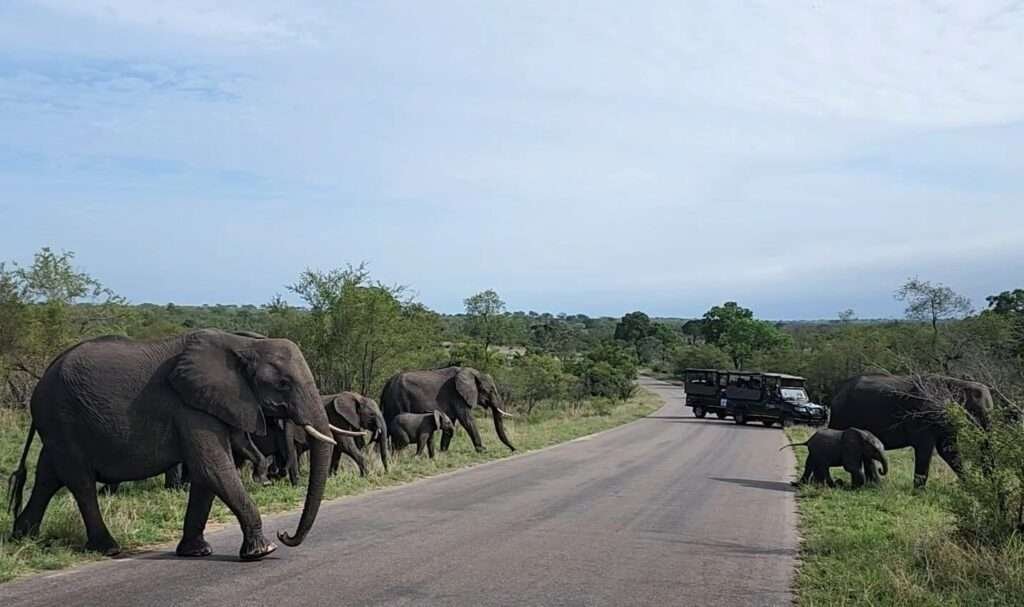 South Africa is in fact home to twenty national parks, managed by the South African National Parks (SANParks). Each park offers a unique blend of gorgeous landscapes, diverse wildlife, and an interesting cultural heritage. From the iconic Kruger National Park, renowned for its unrivaled safari experiences and the "Big Five" game animals, to the awe-inspiring Table Mountain National Park, boasting dramatic mountain vistas and vibrant floral diversity, the country's national parks never fail to attract visitors.
The rich biodiversity of parks like Addo Elephant National Park, with its thriving elephant populations, further showcases South Africa's commitment to conservation and preservation.
Another favorite for travelers is the Garden Route National Park (made up of Wilderness and Tsitsikamma). With scenic coastlines, indigenous forest and magnificent hiking trails, there's plenty to keep you busy. It's a haven for adventure lovers also, with plenty of snorkeling, kayaking and mountain biking on offer. Moreover, the world's highest and sought after Bloukrans Bridge Bungee Jump lies in the region, a must-do for the thrill seekers!
For additional insights and detailed information on some of these reserves, click on the links below.
Private Reserves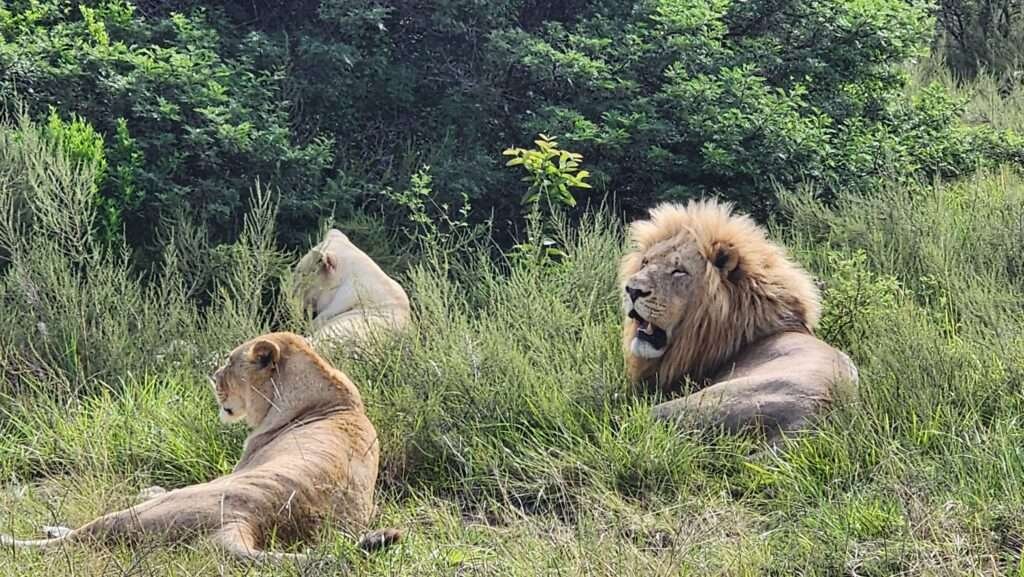 Providing a heightened level of exclusivity, some of the best private reserves scattered throughout South Africa offer guests a distinct advantage of both intimacy and a less crowded safari experience.
While not all private reserves boast high-end luxury, there are hidden gems like Matola in the Eastern Cape that offer budget-friendly accommodations in a breathtakingly serene and stunning setting. These unassuming treasures provide an opportunity for travelers to embrace nature's beauty without compromising on comfort.
For additional insights and detailed information on some of these reserves, click on the links below.
Hiking Adventures across South Africa
One of the best ways to truly appreciate the incredible landscape of South Africa is through the hiking trails. From the iconic peaks of the Drakensberg Mountains to the dramatic valleys and ancient forests of Tsitsikamma National Park, South Africa offers an abundance of opportunities for outdoor enthusiasts. Those who tackle the challenging Table Mountain trails will be rewarded with panoramic views of the vibrant city below. Other trails such as the Morgan Bay Cliffs and Robberg provide hikers with spell-binding views of the ocean. Whether you seek a leisurely stroll or a challenging trek, South Africa's hiking trails cater to all skill levels.
For additional insights and detailed information on some of these hikes, click on the links below.
The Best Hiking Trails in the Eastern Cape
Tsitsikamma National Park Trails
Natures Valley Trails
A Wine-Lovers Paradise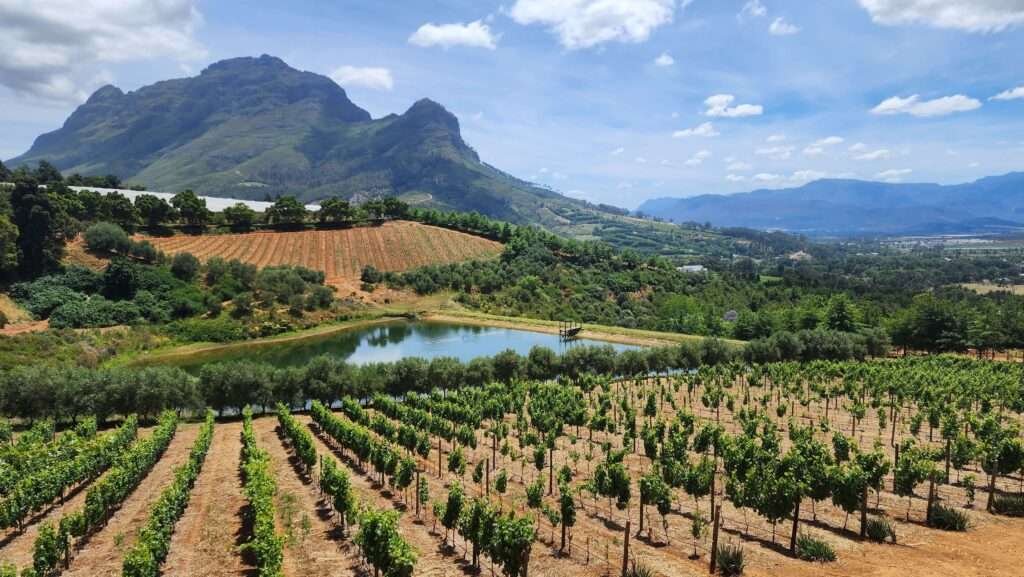 Journey through South Africa's wine estates, where rolling vineyards and scenic valleys converge to create a haven for wine-lovers. From the world-renowned Cape Winelands to the lesser-known gems nestled in the Western Cape, the country boasts a thriving wine industry. The historic Stellenbosch, Franschhoek, and Paarl regions, where centuries-old estates showcase their award-winning wines and offer cellar tours and tastings, are among the most loved in the Country. Beyond the exquisite wines, many estates also boast elegant architecture, gourmet restaurants, and tranquil gardens, creating a relaxing ambiance for wine enthusiasts to enjoy.
Basking in Sunshine: South Africa's Idyllic Beaches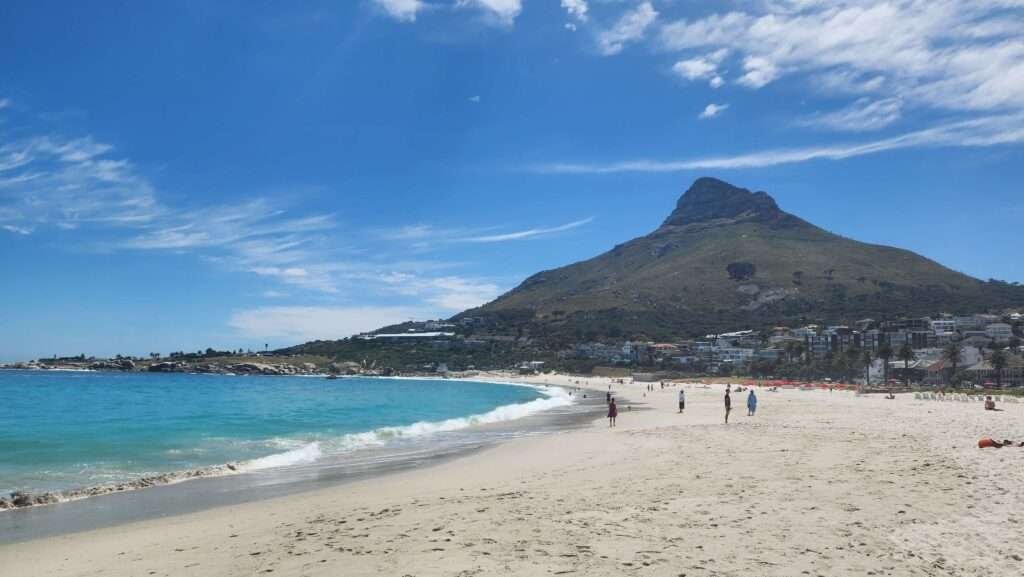 The country's long coastline stretches more than 3 000 km from the border with Namibia southwards around the tip of Africa and then north to the border of Mozambique. Surrounded by both the Indian and the Atlantic Ocean, it is a haven for those who cherish sun laden beaches and soft, golden sand.
Lose yourself in the untamed beauty of the Western Cape's secluded coves, where rugged cliffs meet pristine sands. Immerse yourself in the vibrant energy of Durban's bustling beachfront, where sun-drenched days give way to pulsating nightlife. Alternatively, find serenity along the shores of the Wild Coast, where untouched stretches of beach offer a tranquil retreat. Whether you're seeking thrilling water sports, spectacular sunsets, or simply a place to unwind, South Africa's coastal gems promise an unforgettable experience.
Reaching Heights: South Africa's Majestic Mountain Ranges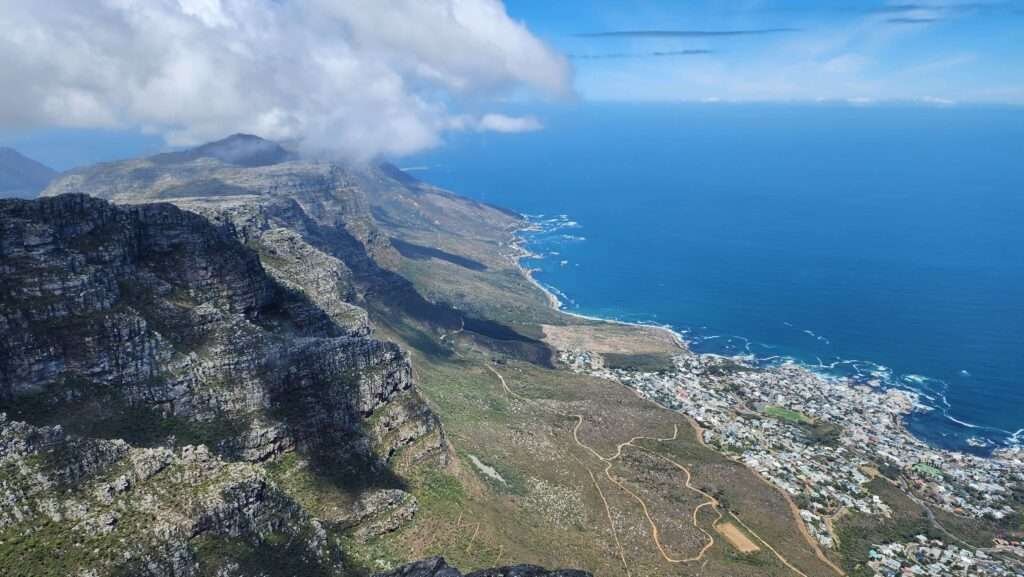 South Africa's mountains form a breathtaking backdrop that enthralls adventurers and nature lovers alike. From the iconic peaks of the Drakensberg Range to the rugged splendor of the Cederberg Mountains, the country's mountainous landscapes offer a wealth of awe-inspiring opportunities. Hikers and climbers can test their skills on challenging trails, leading to panoramic views and hidden valleys. The Table Mountain Range, overlooking Cape Town, beckons visitors with its iconic flat-topped summit accessible by either cable car or challenging hiking trails. The scenic beauty of the mountains is further complemented by a rich tapestry of flora and fauna, including unique species found nowhere else on Earth. Whether exploring the picturesque peaks of the Tsitsikamma Mountains or discovering the ancient rock art in the uKhahlamba-Drakensberg Park, South Africa's mountains entice travelers to discover the untamed beauty of the country's natural landscape.
A Fascinating History
From the earliest human civilizations and the arrival of Dutch settlers in the 17th century to the impacts of colonization, apartheid, and the eventual transition to democracy, the country's past has shaped its present. The legacy of Nelson Mandela and the anti-apartheid movement stands as a testament to the power of unity and reconciliation. South Africa's history is also enriched by vibrant cultural heritage, including the influence of Zulu, Xhosa, Afrikaans, and other diverse ethnic groups. Today, the nation strives to reconcile its past and forge a future of inclusivity, economic growth, and social progress.
Robben Island
Robben Island, a small but significant island located off the coast of Cape Town, holds a profound place in the country's history. Originally used as a place of isolation, it later became a notorious political prison during the apartheid era. Robben Island held many prominent anti-apartheid activists, including Nelson Mandela, who spent 18 of his 27-year imprisonment on the island. Guided tours offer a glimpse into the prison facilities, revealing the harsh conditions and the indomitable spirit of those who were incarcerated there.
Historic Towns of South Africa
South Africa's historic towns each tell their own unique story, steeped in the cultural heritage and events that have shaped the country. Grahamstown weaves a fascinating narrative, tracing its origins from colonial times. Its esteemed position as a hub for education and the arts in South Africa still stands today. Meanwhile, the historically significant diamond mining heritage of Kimberley, showcased by the Big Hole, entices visitors from near and far. The turbulent history of Soweto, a township that stood at the forefront of the anti-apartheid struggle, adds another unforgettable chapter to South Africa's past.
A Cultural Melting Pot: South Africa's Rich Heritage
South Africa is often referred to as the "Rainbow Nation" due to its diverse population, which consists of various ethnicities, languages, and cultures. Fascinatingly, South Africa recognizes 11 official languages, including Zulu, Xhosa and Afrikaans. From the rhythmic beats of Zulu and Xhosa songs to the energetic moves of dances like the Gumboot Dance and the Pantsula, music and dance are vibrant expressions of cultural identity and storytelling. Townships are vibrant and lively neighborhoods that originated during the apartheid era. These communities have become hubs of creativity and cultural expression, giving rise to unique art forms, music genres like Kwaito, and culinary delights like Bunny Chow. The cuisine of South Africa is a delightful fusion of flavors, drawing inspiration from indigenous ingredients and the culinary contributions of settlers and immigrants. With its warm hospitality and a deep sense of community, South Africa's culture will both fascinate and inspire you.
---
With so many natural wonders, a rich cultural heritage, and a vibrant history that unfolds through its historical towns and landmarks, South Africa is bound to leave you mesmerized.