The Kruger National Park, a Wildlife Safari
The Kruger National Park is located in the Mpumalanga and Limpopo Provinces of South Africa. Its ease of access, as well as pervalence of wildlife, make it an ideal destination for first time safari-goers!
---
Click on the asterix in the map below to get directions.
There is just something magical about being in the Kruger National Park, surrounded by the sounds of nature and the scent of the African bush. We spent four days in Kruger on a tour package, which included the Panorama route.
Getting to Kruger National Park
With much excitement and anticipation, we boarded the plane from Incheon, South Korea to Johannesburg, South Africa. Prior to our arrival in Johannesburg, we arranged a tour package with wildlife safaris to travel across the Panorama route towards Kruger National Park, with Johannesburg being our start and end point. Kruger and Panorama were our first stops on our 21 days travelling around South Africa.
Arriving in Johannesburg
A driver from the lodge picked us up at the airport and after a 15 minute drive, we arrived at Aero Guest Lodge. Our stay here was pleasant despite the pounding thunderstorm that hit us on night one.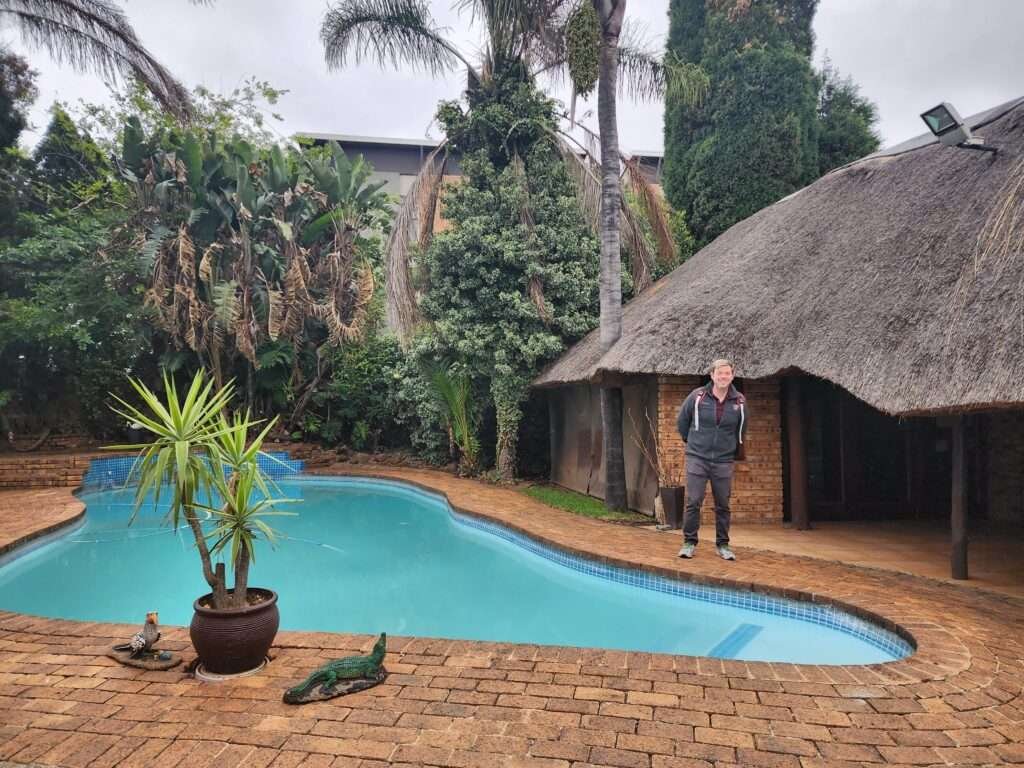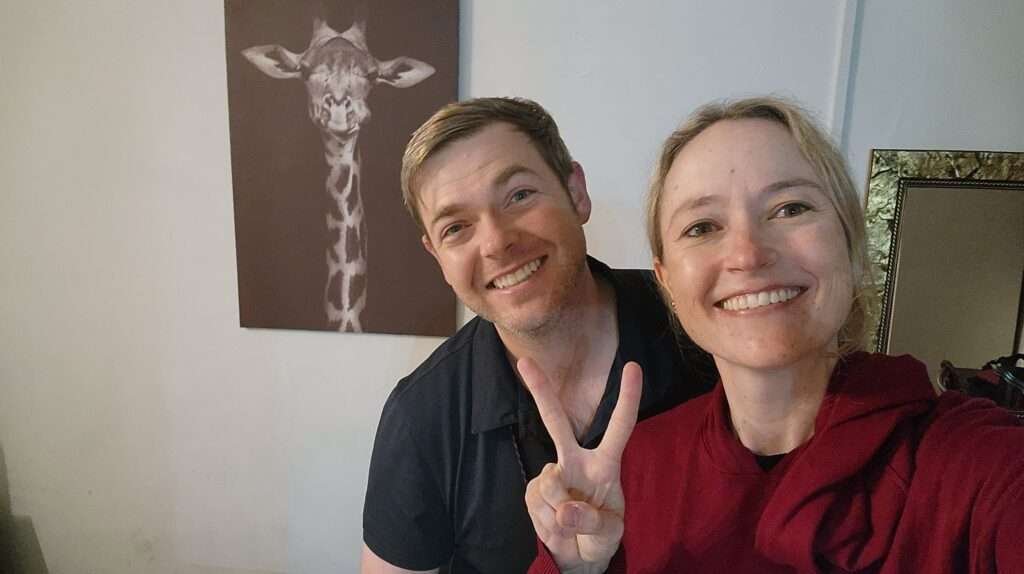 The rain continued to pour down that night. However, the next day we woke to some beautiful sunshine and enjoyed my favorite South African snack, called rusks.
Wondering what rusks are?
Rusks are best described as a dried out very crunchy cookie, similar to Italian biscotti. Rusks were originally dried in South Africa since the late 1690s as a way of preserving bread when traveling long distances. Today, however, they are a traditional breakfast meal or anytime snack, best served when dipped in a cup of hot coffee or tea. Rusks make the perfect travel companion. They are filling and an an easy-on-the-go breakfast bite, especially for those early mornings where even your stomach hasn't woken up yet! Although they can be time consuming to make due to the dehydration process, you won't be disappointed giving this rusk recipe a try!
Driving to the Kruger National Park
It takes about 5-6 hours to travel from Johannesburg to the Kruger National Park. Consequently, we broke the journey up by including the Panorama route on the way.
Furthermore, we also stretched our legs along the way at Alzu Petroport, a rest stop where a wealthy landowner has stocked the land with some wildlife, including rhinos. Unfortunately, we did not see the rhino but there were plenty of buck along the edge of the water hole to watch while we sipped on hot coffee and a snack.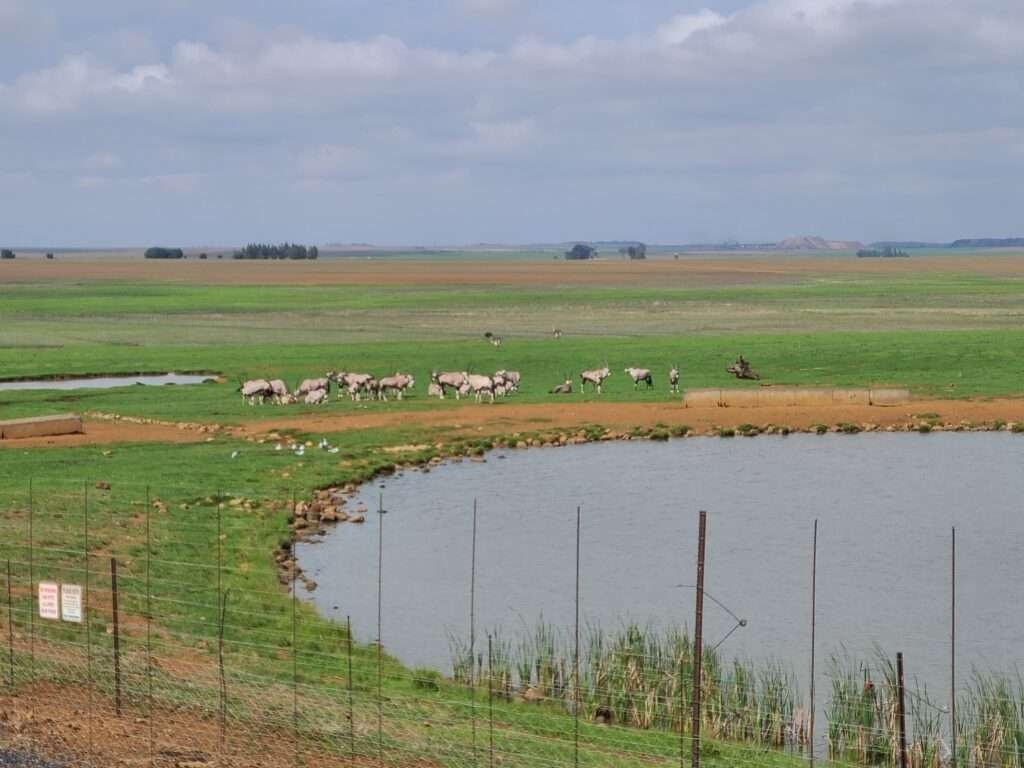 Arriving at Sabie River Bush Lodge
Our research on places to stay in Kruger didn't prepare us for how gorgeous this lodge really was! Shortly after arriving, an employee came running to us excitedly and said, "I have special guests for you. Come quickly!". Walking to the edge of the lodge to a deck overlooking the river, we were met with a magnificent sight. Along the riverside was a family of elephants, set next to a pod of hippos wallowing in the shallow water.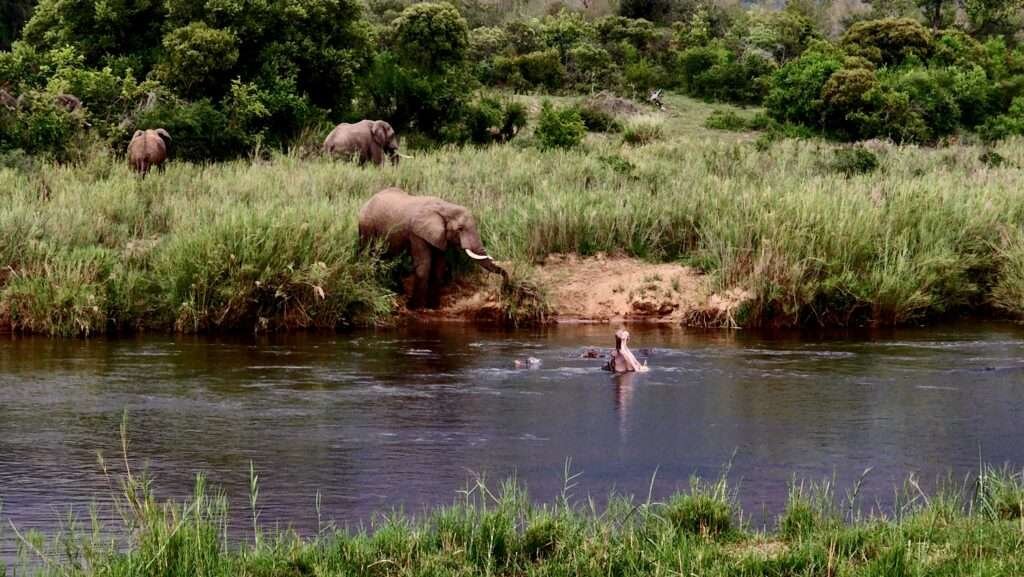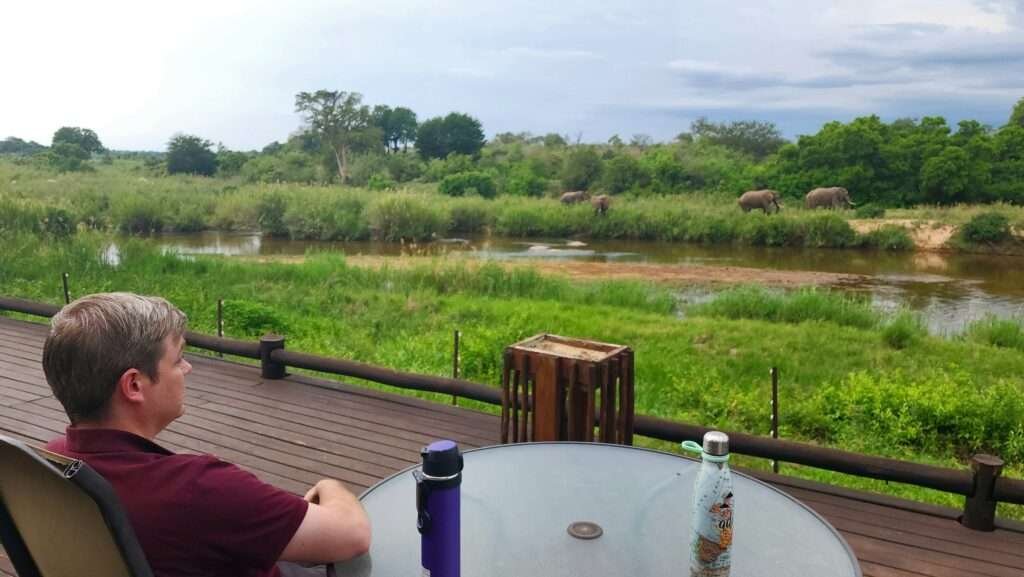 As if elephant and hippo on our doorstep wasn't enough, we also witnessed a beautiful sunset that night.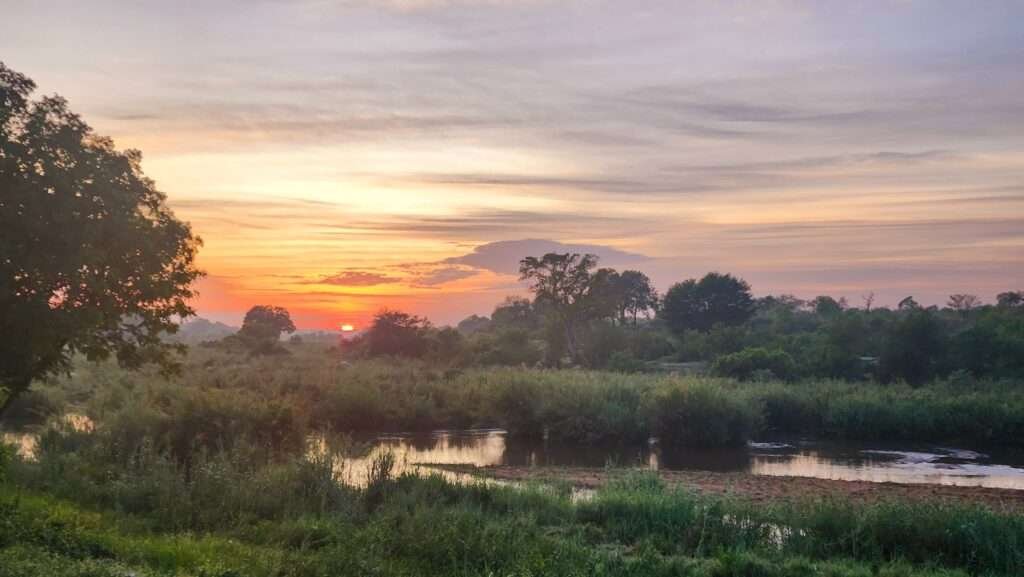 We were so pleased we picked this lodge, and it wasn't just the animals that we loved! In addition to the incredible views, the lodge was top notch with facilities and amenities. Our favorite spot to hang out was the swimming pool, where we sipped on our drinks while listening to the sounds of the hippos and watching the sunset.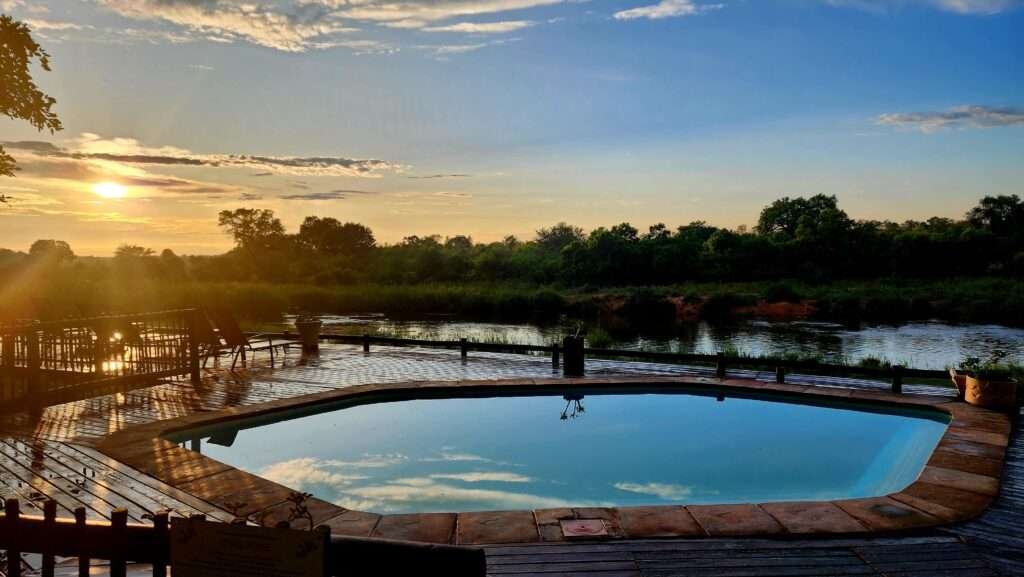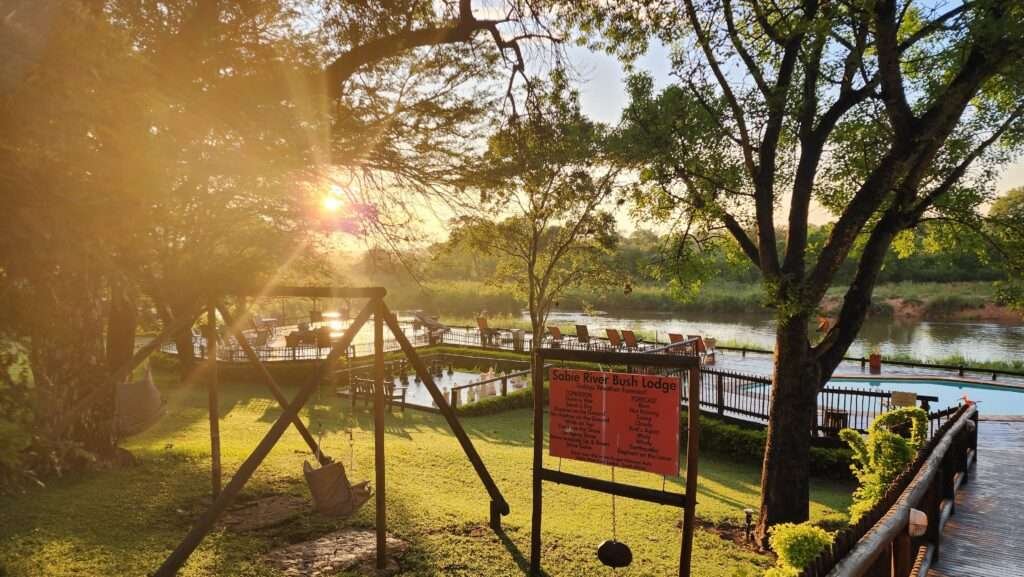 After a beautiful evening, we woke the next day with tired eyes, but hopeful spirits. We eagerly clambered on to our high safari vehicle at 5am and anticipated the day ahead.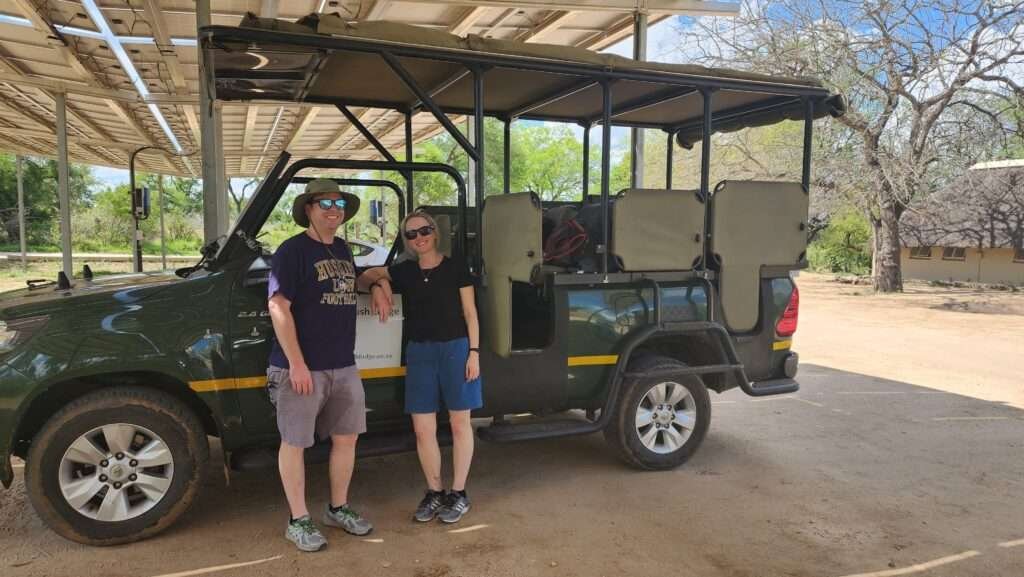 Wildlife Sightings in Kruger National Park
Shortly after, we entered the gates of the park and set about our day! Luckily, our trip included 7 game drives in total which gave us plenty sighting opportunities. Understandably, seven might seem like too many drives to some, but I promise you that each trip is unique and you just never know what you might see!
[modula id="2337″]
That's a wrap on my time at Kruger National Park. Pack your bags and experience a safari adventure like no other, it really is an entrancing place.