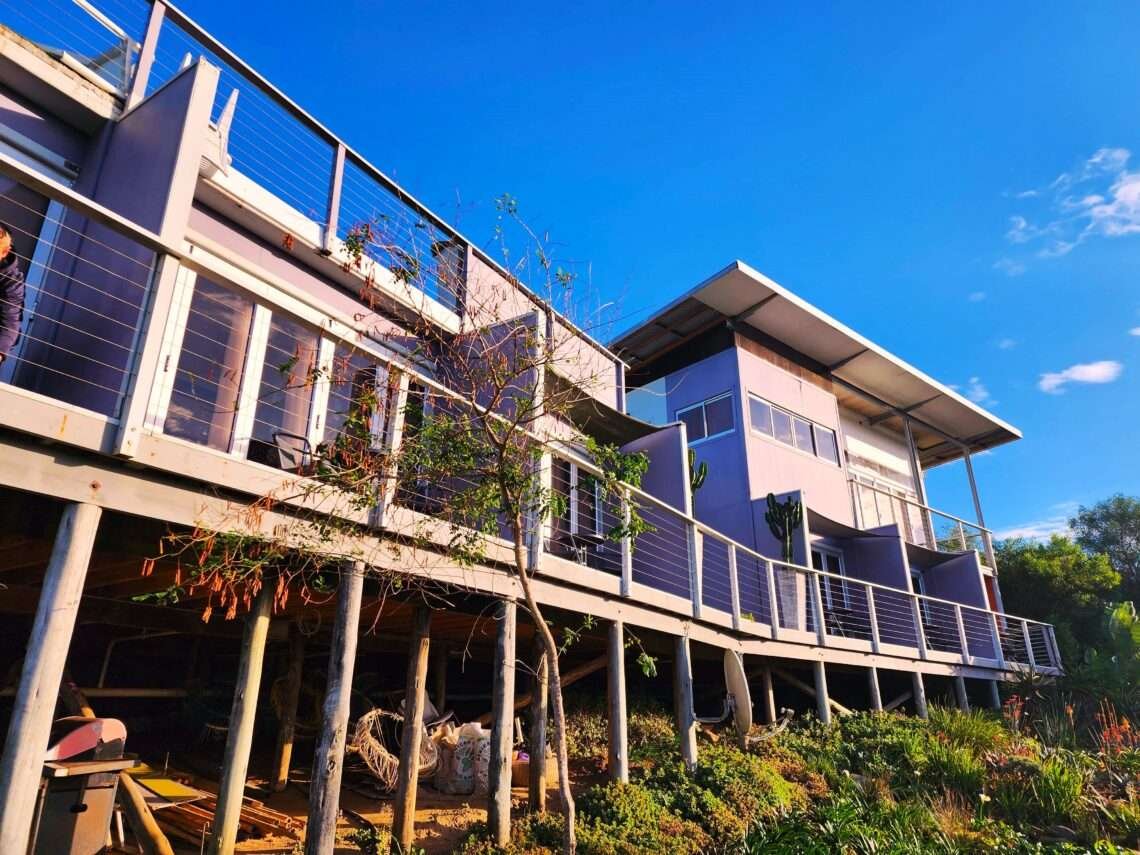 Purple Haze Eco Lodge: A top choice in Chintsa
Located in the charming village of Chintsa in South Africa's Eastern Cape Province, Purple Haze Eco Lodge offers a peaceful and picturesque stay. The host, Loaf, is warm and hospitable from the moment of reservation up until you leave the premises. He was quick to answer all my pre-booking enquiries and everything was exactly as described (if not even better).
Comfortable and Cozy Rooms
At Purple Haze Eco Lodge, you can expect not only beautiful views but also prettily decorated and cozy rooms. Whether it's a romantic getaway or a peaceful retreat, this eco lodge has everything to make your stay that extra bit special.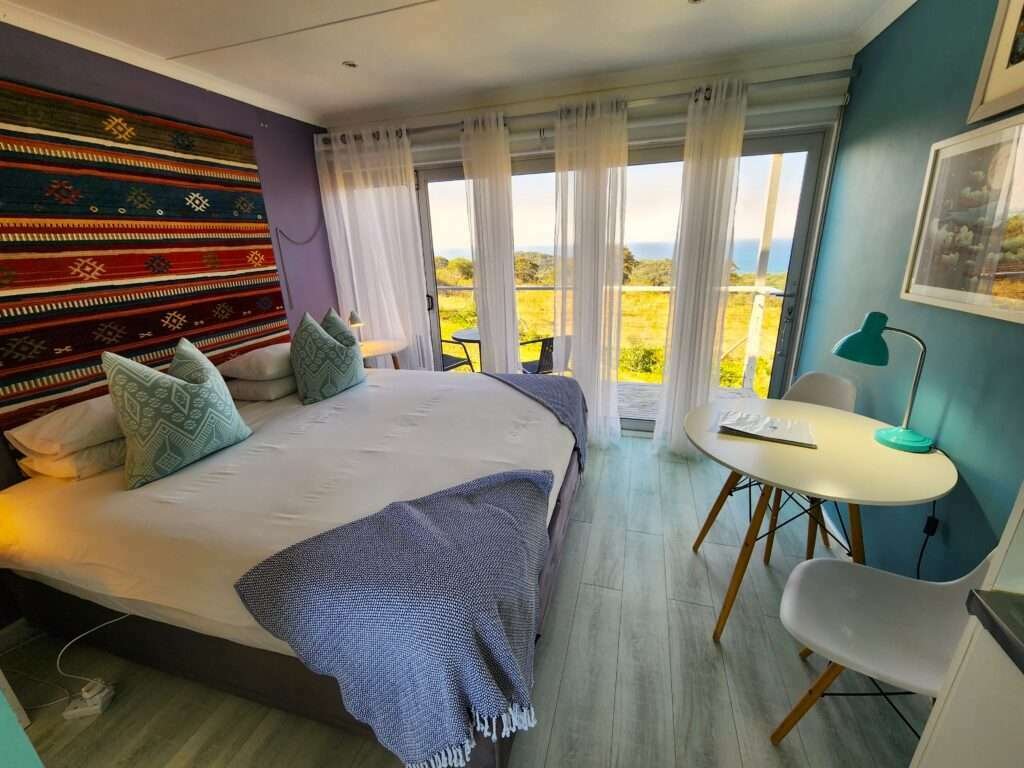 There's a convenient kitchenette in every room, fully equipped with a microwave, fridge, and all the essential cutlery. Plus, there's also a complimentary coffee and tea station, which we really enjoyed.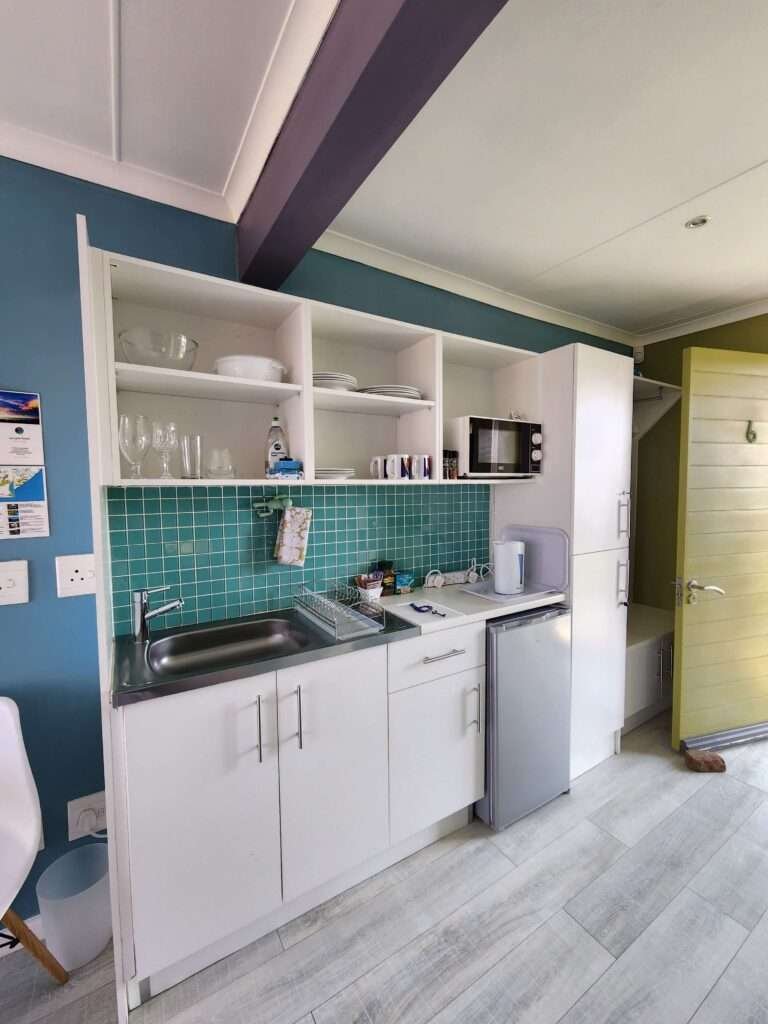 My favorite feature of the room, however, was the private balcony. From here, you have gorgeous views of the lovely Chintsa beach in the distance. The fact that there is no television in the room gave us even more quality time to just completely relax in the peaceful ambiance of Purple Haze.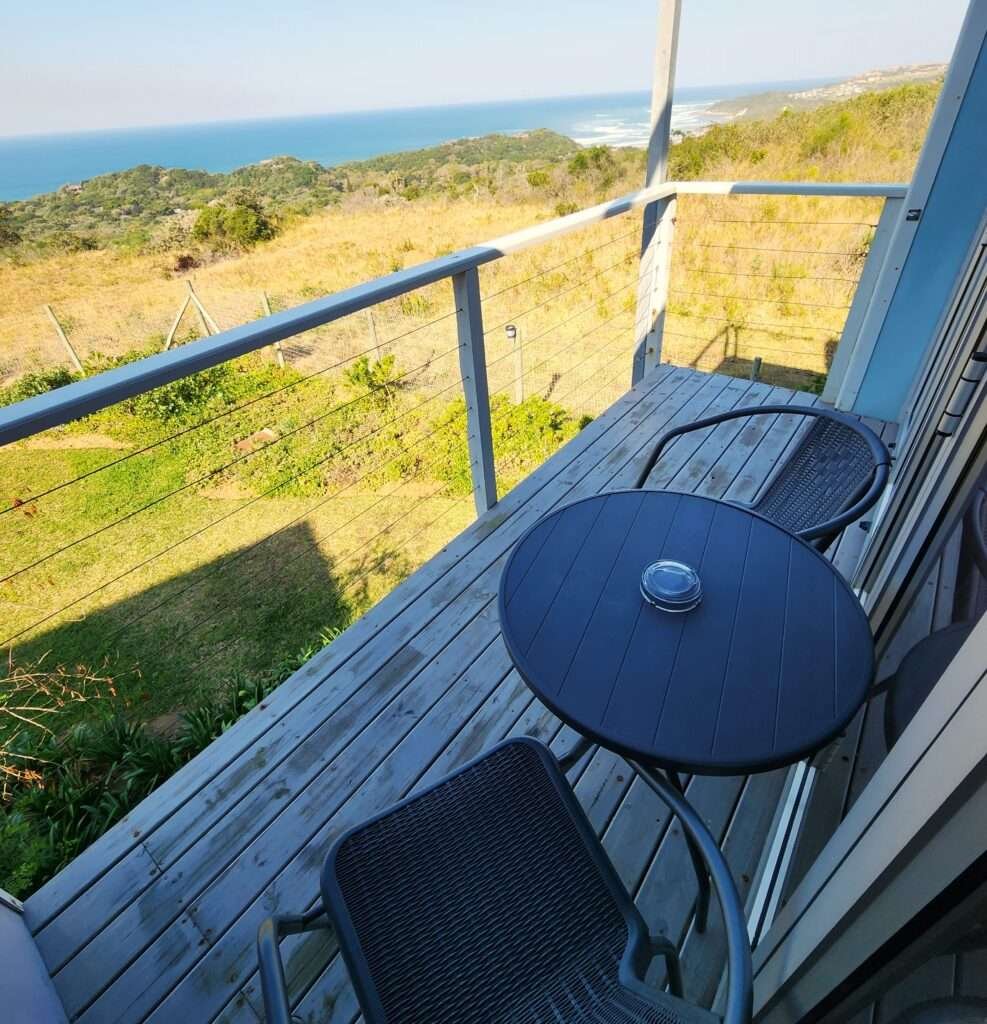 That night we ordered pizza from Yellow & Blue Beach Bar and enjoyed a beautiful sunset from the communal roof area. With very little light pollution, it's quite amazing how many stars you can see from the roof. We spent a couple of hours on the roof just enjoying the quiet and staring at the stars.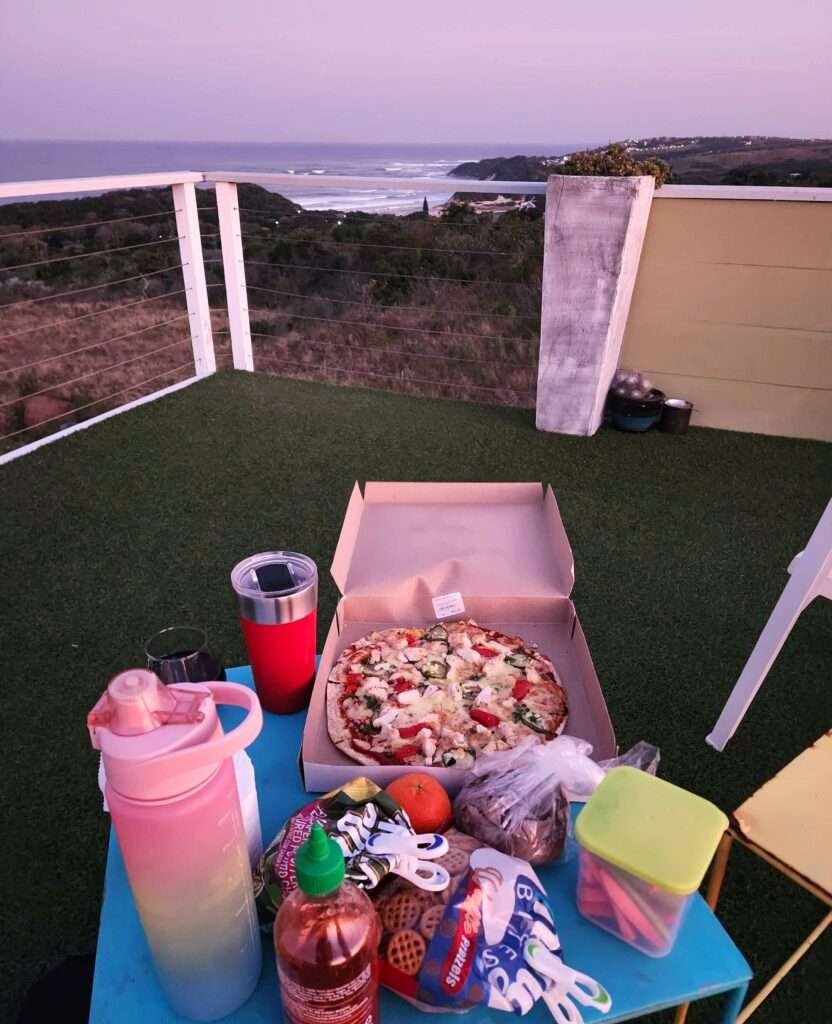 Another thing I really loved about Purple Haze, is that you also get sunrise views from the balcony. It's not often you stay at a place where you get to enjoy both sunrises and sunsets. The sunrise was spectacular and it was a perfect start to the day ahead.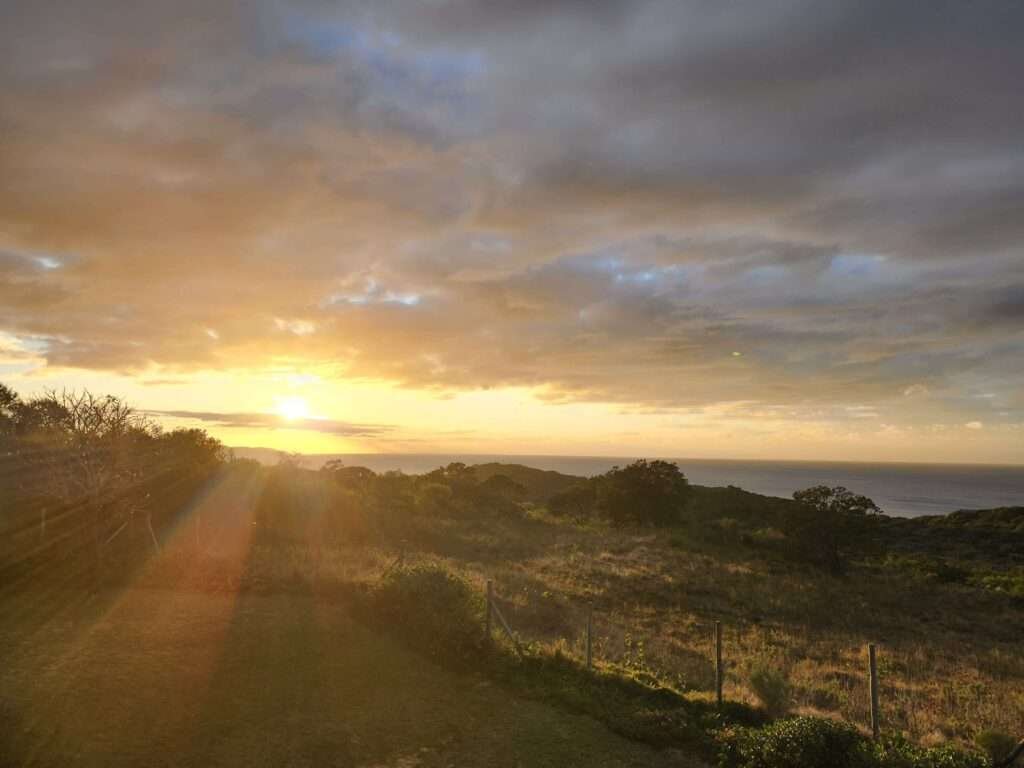 Overall, Purple Haze Eco Lodge in Chintsa, is a comfortable stay with the loveliest views and atmosphere. If you're looking to immerse yourself in the tranquility and beauty of Chintsa, this eco lodge is undoubtedly the right place to make your stay truly special.
Where to find Purple Haze Eco Lodge
Address: 570 Dolphin Drive, Cintsa, South Africa
Reservations and contact for Purple Haze Eco Lodge
Reservations for Purple Haze can be made through booking.com. Alternatively, you can contact Loaf directly through Facebook, email, or WhatsApp.
E-mail: info@purplehazeecolodge.com
Watsapp: +27 81 820 9920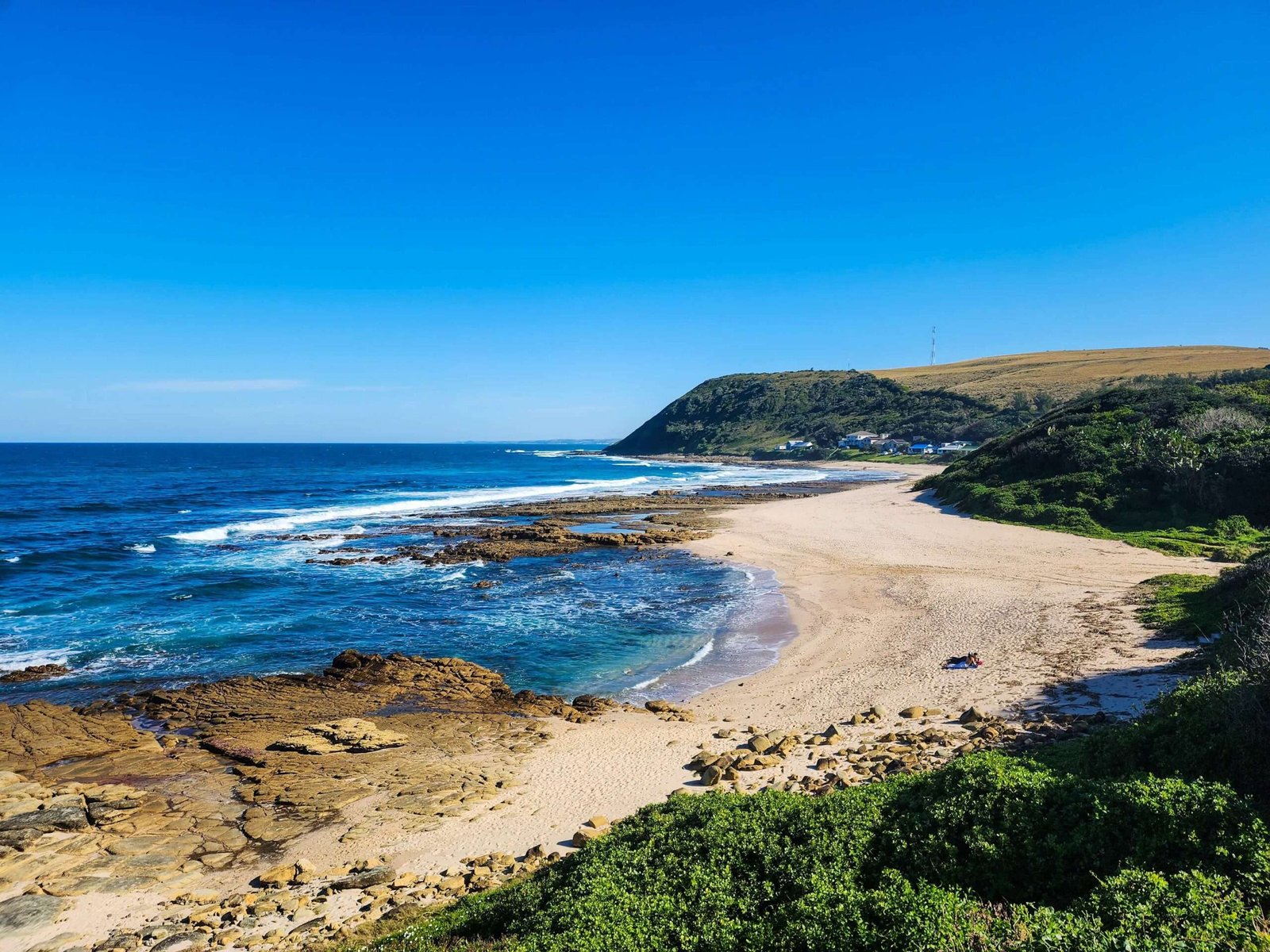 A little off the beaten track, these easy-to-reach places along the Wild Coast are beautifully...