Natures Way Farm Stay: It's Udderly relaxing!
Natures Way Farm Stay is nestled in the Nature's Valley section of South Africa's Garden Route. The accommodation is set on a family-run dairy farm, surrounded by animals, gardens and pastures, and incredible views of the Tsitsikamma mountains. This hidden gem is not just any farm stay; it's a working dairy farm where guests can get up close and personal with the farm's operations while also enjoying a restaurant and farm stall on the property. In this blog post, I'll share my experience at this beautiful and charming accommodation.
A picturesque location
At Natures Way Farm Stay, there are 6 accommodation options, including two stunning campsites. As a couple, the choice for us was obvious: The lovely Nature's Way Farm Cottage has a cute and romantic history. It was the first home for the farm's newlyweds in the '80s. Plus, it's right by the Dairy and Farmstall & Bakery, making it easy for us to grab some tasty fresh treats. We also loved watching the cows grazing in the fields around the cottage every morning and evening.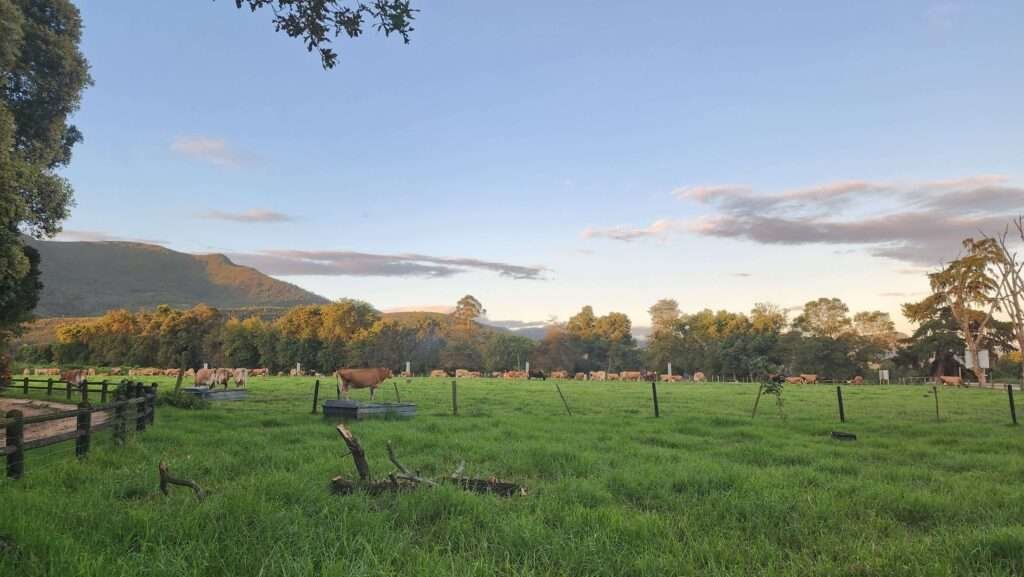 The Working Dairy Farm
Nature's Way Farm Stay is unique because it's a working dairy farm. In fact, the farm workers encourage you to watch the cows being herded and milked daily. Everyone was eager to answer our questions and share knowledge, which was both interesting and fun for us.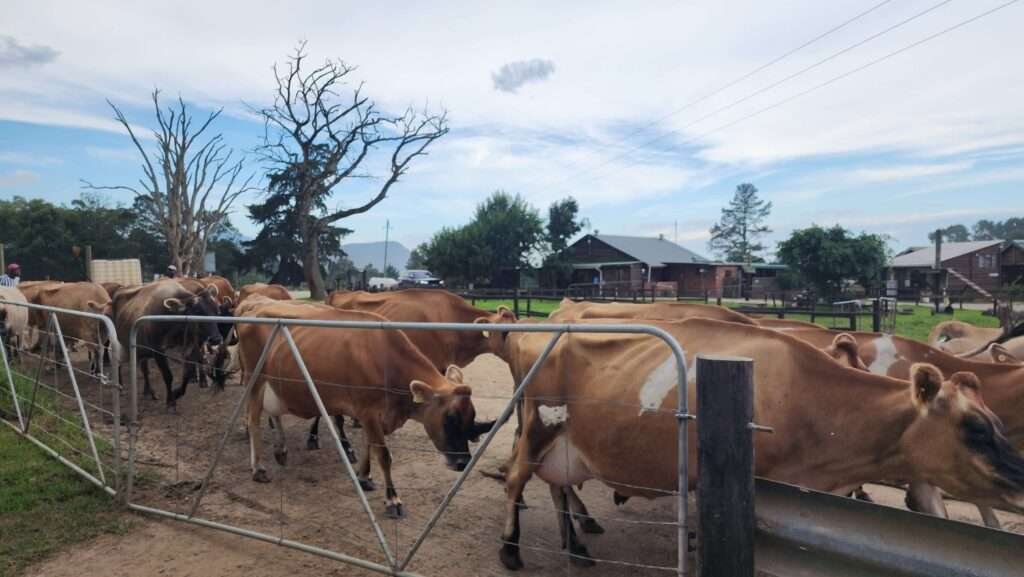 Fresh Farm Produce at Natures Way Farm Stay
At Nature's Way Farm Stay, farm-to-table isn't just a concept; it's a way of life. The on-site farm stall has a range of freshly harvested produce, including fruits, vegetables, and dairy products. Whether you're looking for ingredients to cook your meals in your cottage's fully equipped kitchen or simply want to taste the freshest farm goodies, this stall has you covered. We absolutely loved being so close to the farm stall. This let us carry our basket daily to get some delicious treats for enjoying back at the cottage.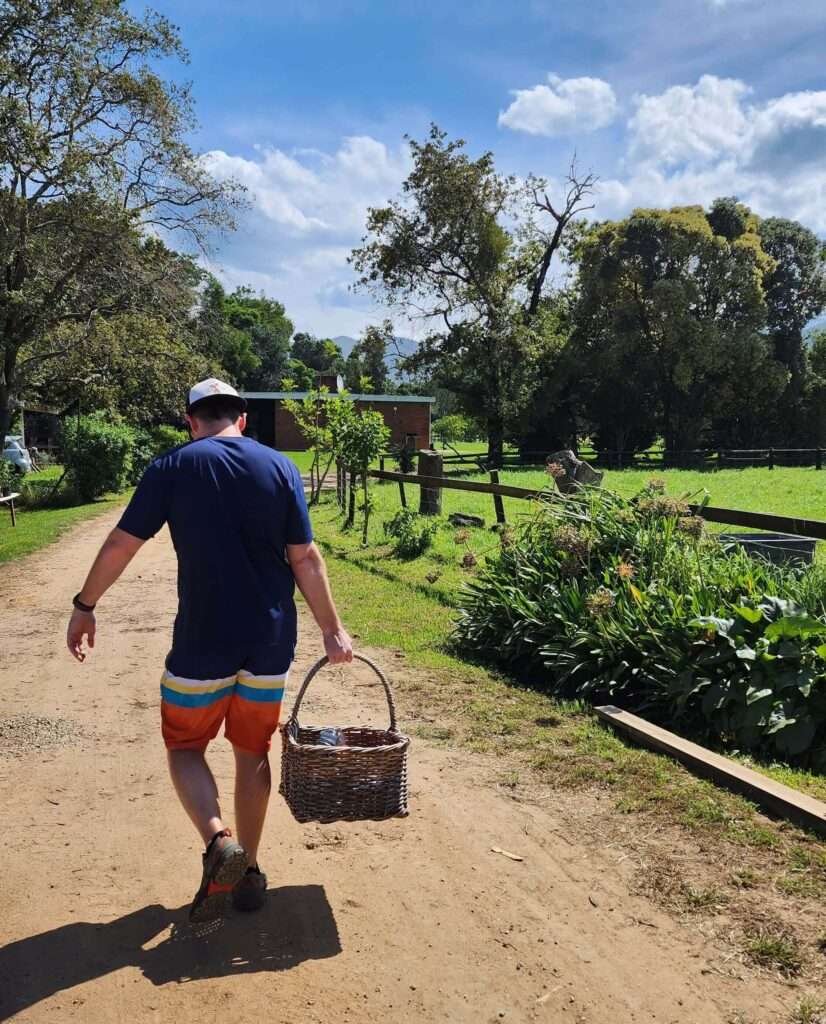 Everything they bake is delicious, but the carrot cake is the absolute best!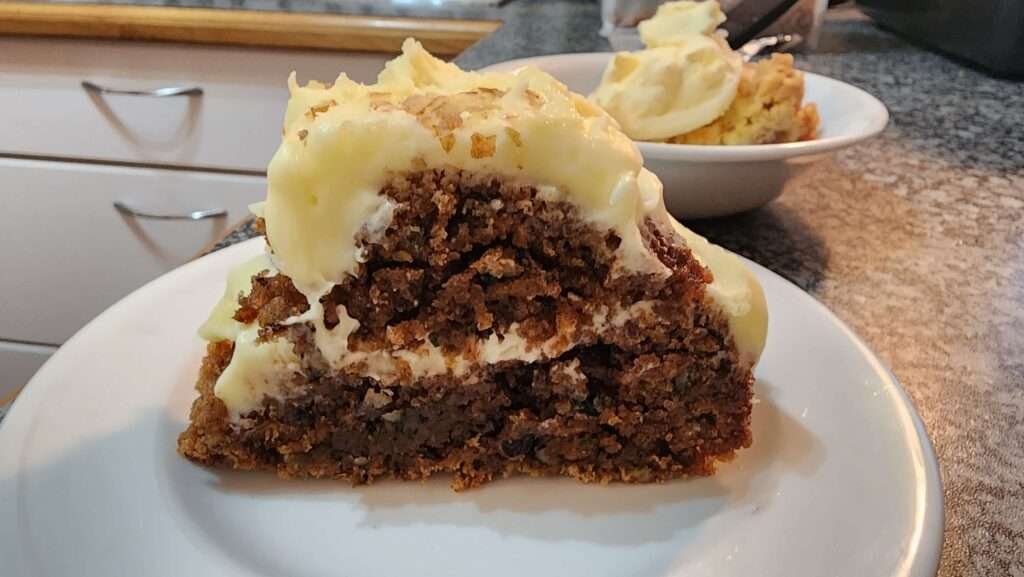 When we got to the cottage, there was a free carton of farm milk in the fridge for us. It was really creamy and tasty! We thought that was a nice and thoughtful touch.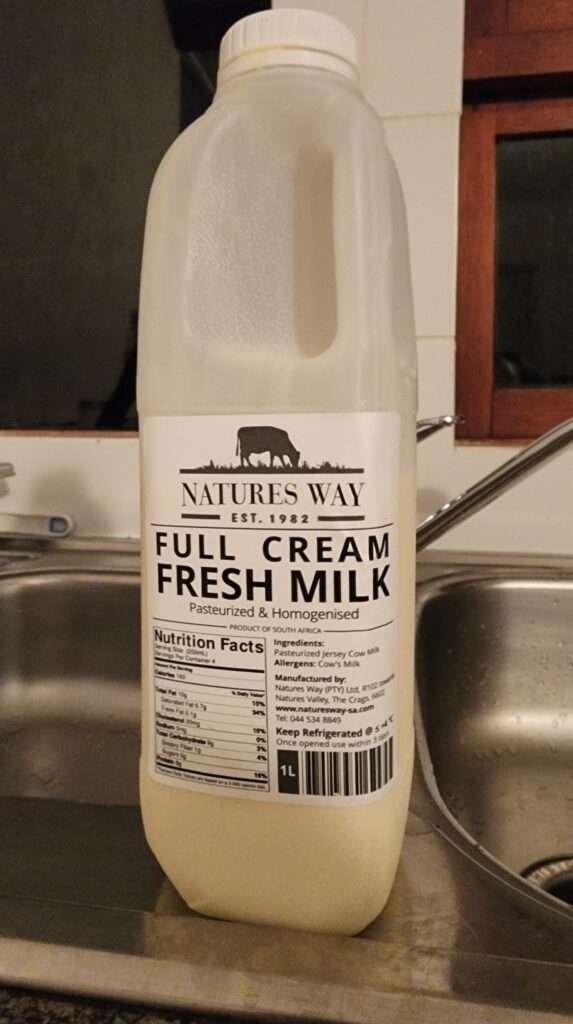 Natures Way Farm Stay Cottage
The place is great, inside and outside! The kitchen was super useful, especially for cooking up the stuff we got from the farm stall every day.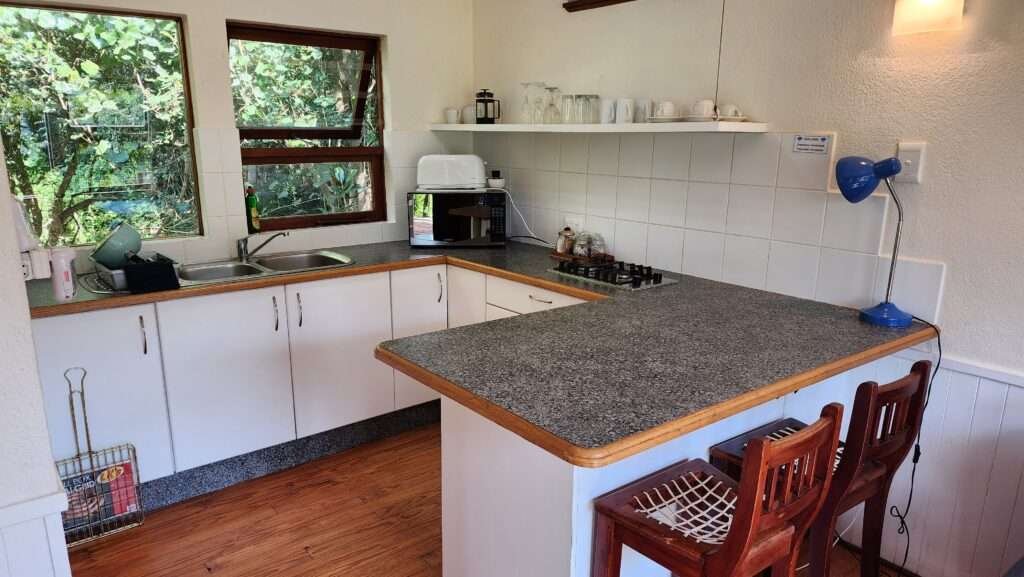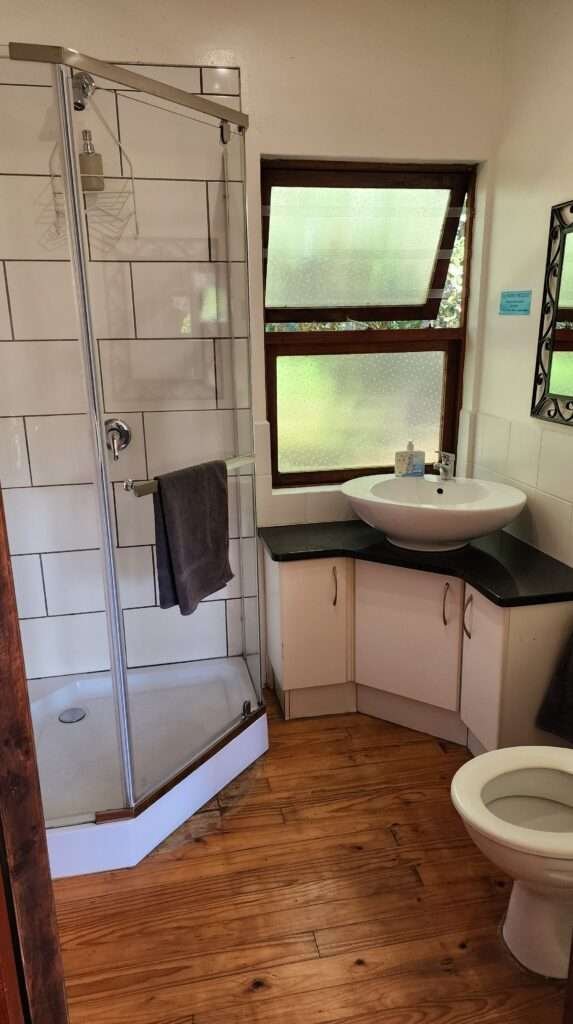 There's a fantastic braai area, perfect for enjoying a traditional South African braai while surrounded by the beauty of the countryside.
It was really exciting watching and listening to a thunderstorm from our cottage! There's just something magical about hearing thunder and seeing bright lightning away from city light pollution. After the storm, we were lucky to see a beautiful rainbow over the pastures with the sky in these pretty shades of orange and yellow. The farm felt all calm and peaceful once the storm was done.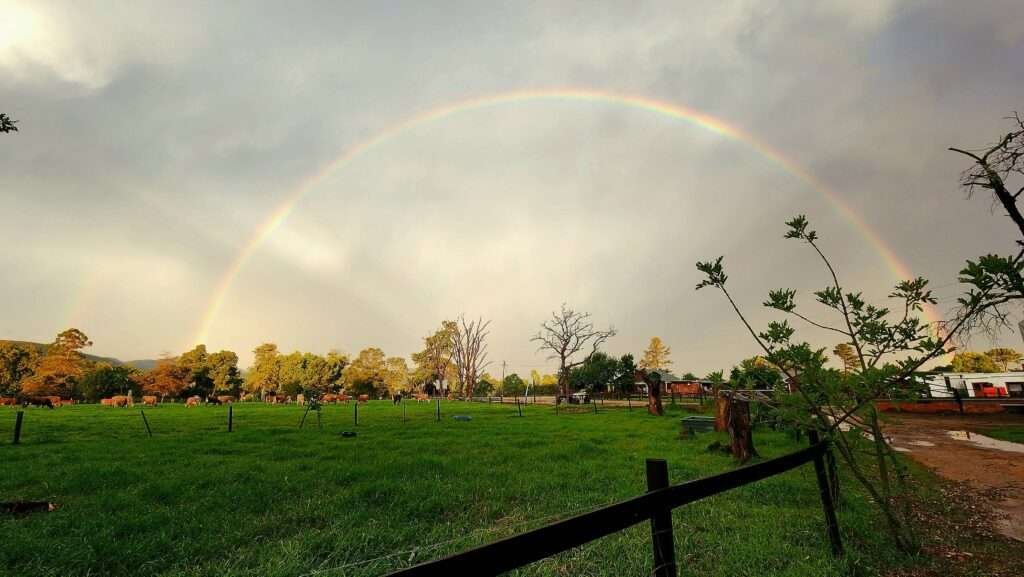 Our good luck kept going, and we got to see a new-born calf! It was such a heartwarming sight, watching this little, wobbly guy taking its first steps in the world. It made our already awesome stay even more special.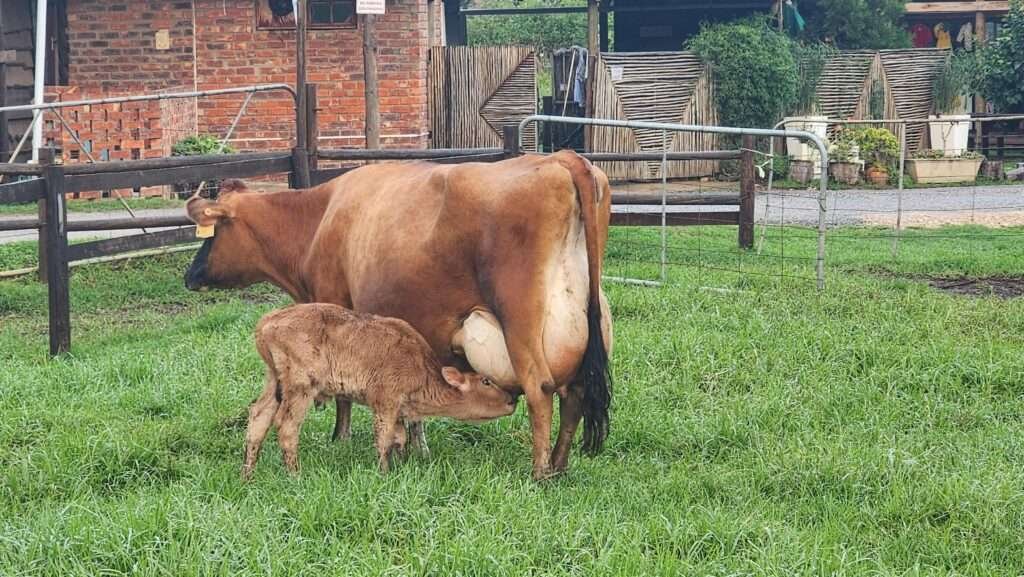 The Farm Stall Restaurant
For a true farm-to-table experience, Nature's Way Farm Stall is just a 3-minute stroll from the cottage. The restaurant serves dishes made from the farm's own produce. Their menu is all about celebrating local flavors, and they use only the freshest ingredients.
Having the restaurant nearby is especially convenient when you just don't feel like cooking. So on our last morning at the cottage, we enjoyed a good breakfast at the farm stall.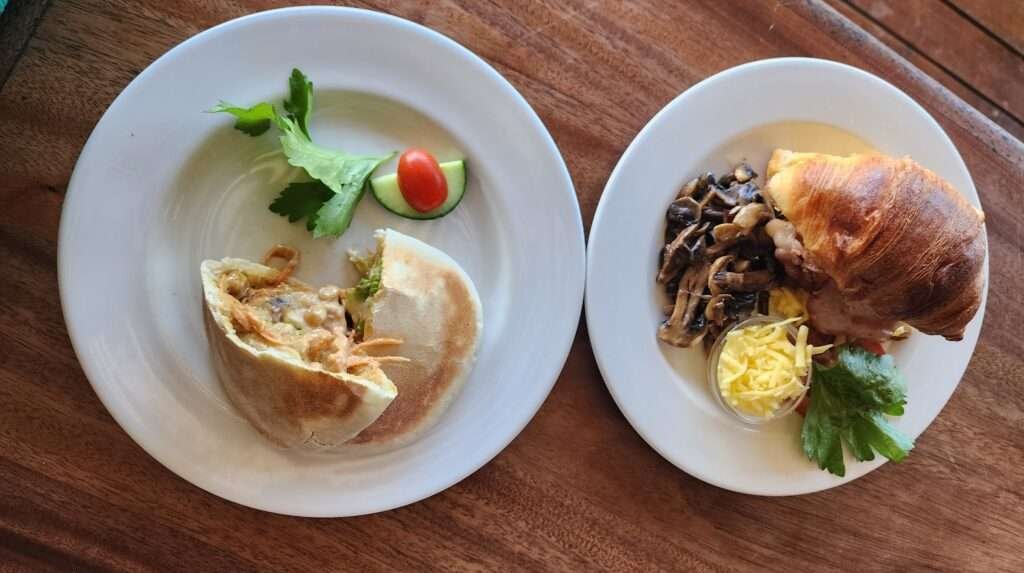 All in all, Nature's Way Farm Stay is more than just a place to stay. If you're looking for a unique getaway that combines the tranquility of South Africa's farm lifestyle, with an immersive dairy farm experience and only the best fresh farm produce, Nature's Way Farm Stay should be at the top of your list.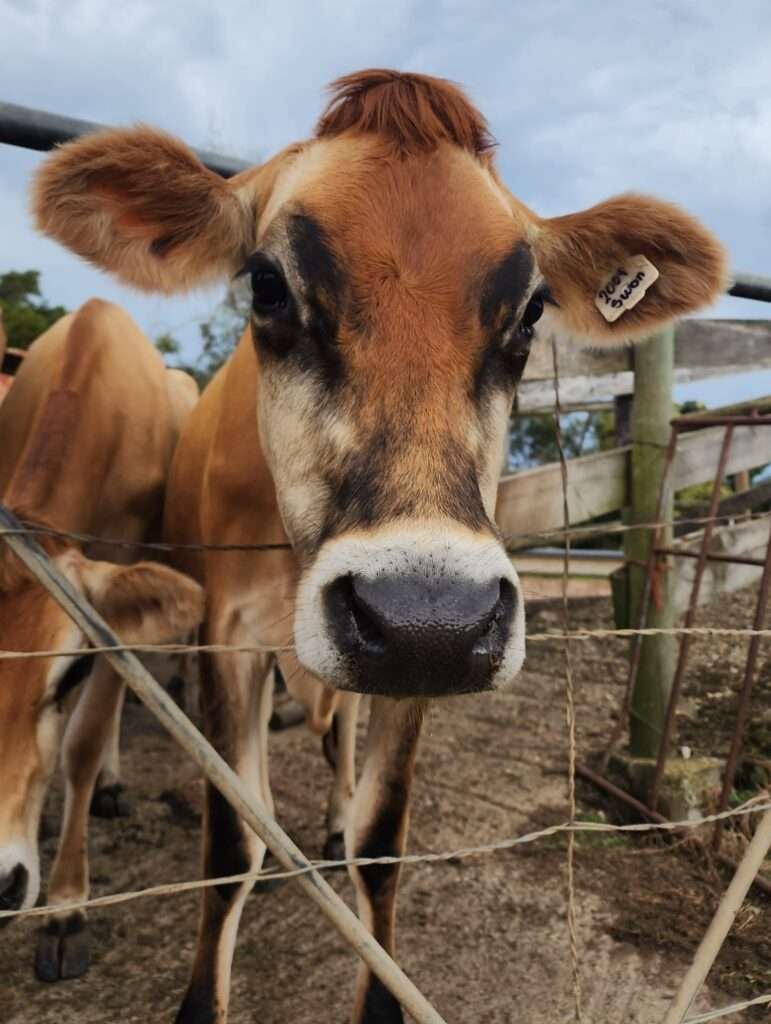 How to get to Natures Way Farm Stay
Natures Way Farm Stay Accommodation lies 9 kilometres from Nature's Valley in The Crags, Plettenberg Bay. It is located 2.5 km along the R102 to Natures Valley (off the N2).
Contact Information & Reservations
Guests can make reservations either directly with the property through their website or through booking.com.
For Enquiries, email them at natureswayfarmstay@gmail.com or call them at +2744 534 8849 or via watsapp / phone at +27 73 565 6400.
More things to do near Natures Way Farm Stay
Birds of Eden and Monkeyland are two other popular attractions within a 10 minute drive of Natures Way .
You can also reach Nature's Valley within 9 kilometers. Natures Valley is home to a beautiful beach, often considered one of the most scenic in South Africa. The beach is surrounded by lush forests, making it a great place for walks and hikes. There are two awesome hiking trails starting right from the beach – the short Pig's Head Trail and the longer Salt River Mouth Trail.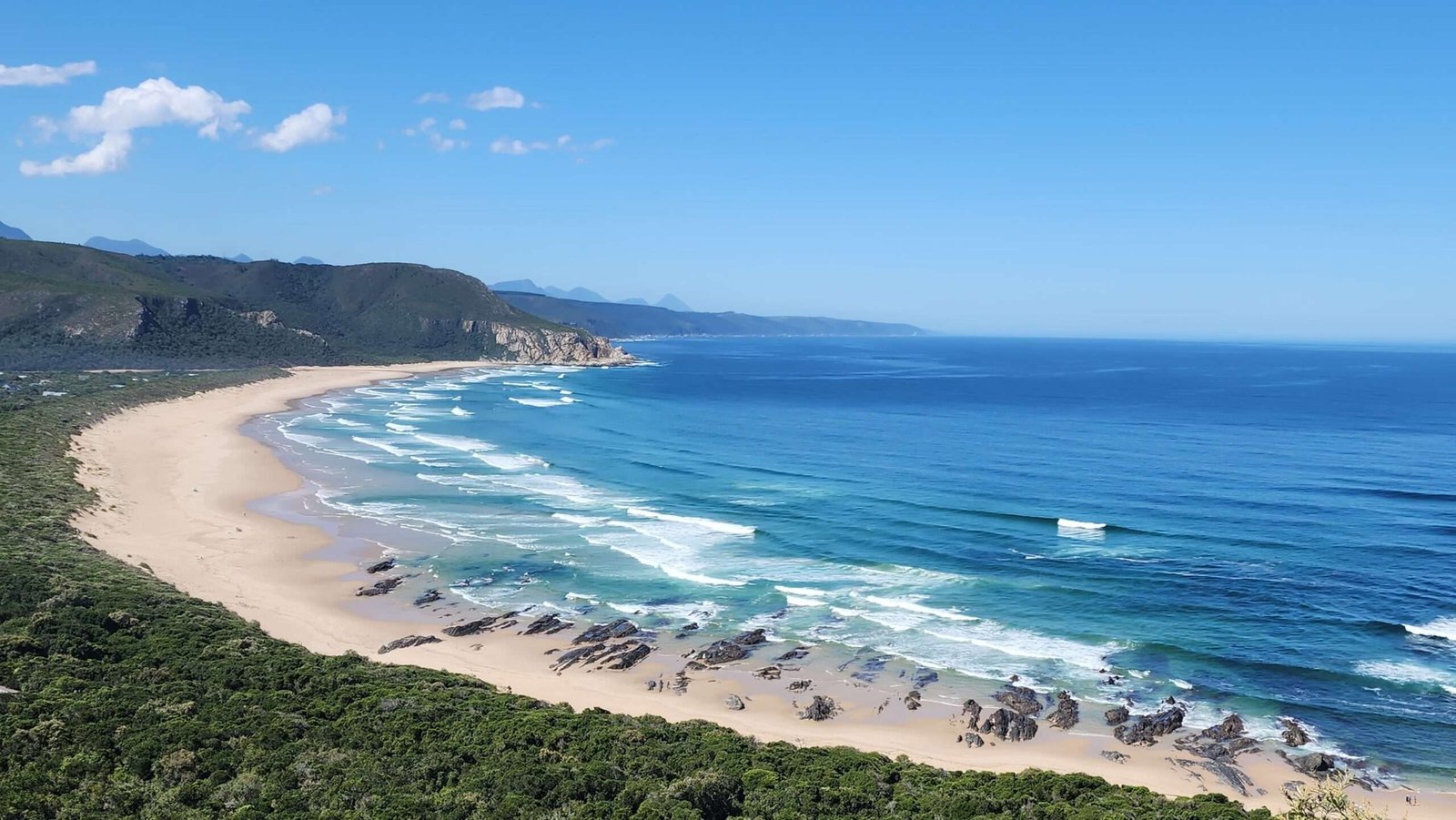 Natures Valley, a small and beautiful seaside village on South Africa's Garden Route, charms with...
Plettenberg Bay lies only 25km west and has a plethora of accomodation options, while the Storms River Village is about 45km east. The village itself is a wonderful place with hikes, restaurants and accomodation as well as nearby adventure activities.
Hikes near Natures Way Farm Stay
Check out one of our other favorite hikes in the region, the Salt River Mouth hiking trail.
Robberg Nature Reserve isn't too far from Natures Valley either, just a 45km (44 minute) drive in a Westerley direction towards Plettenberg Bay.
The trails at Storms River Mouth are some of my favorite in South Africa. Be sure to check them out here.