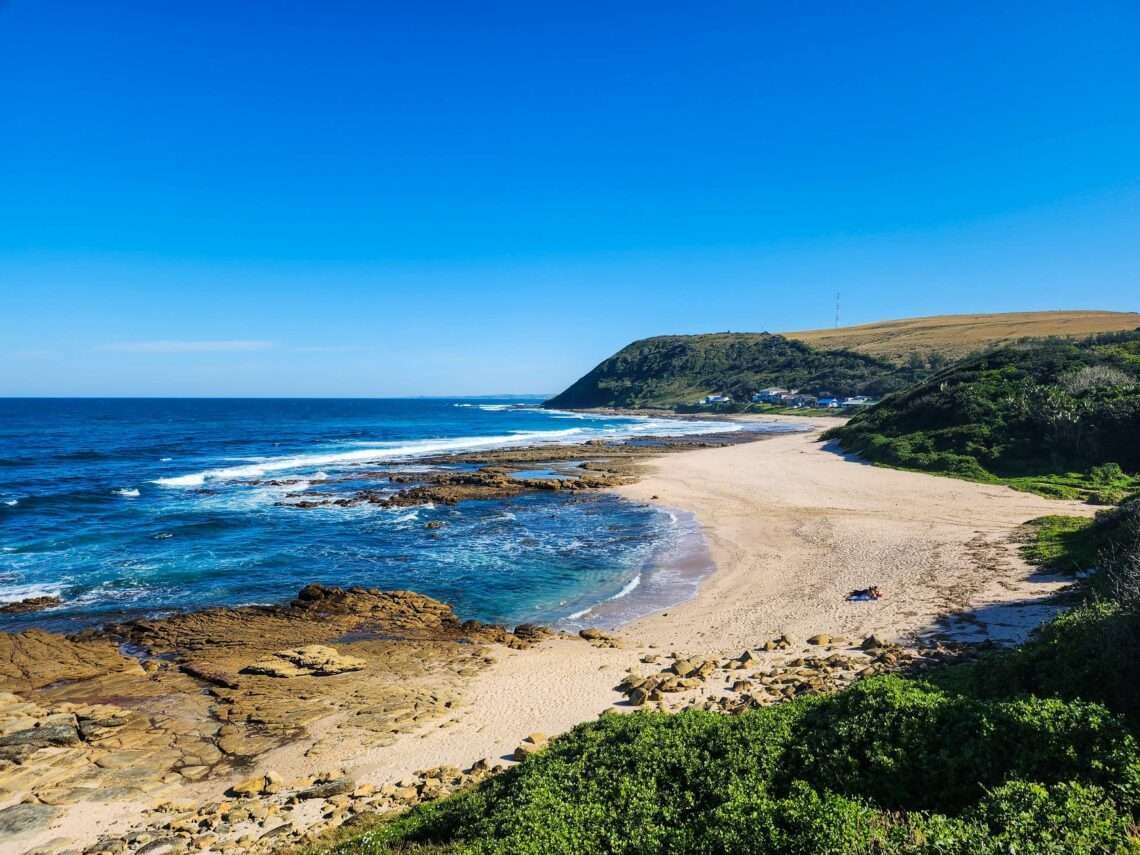 Haga-Haga: A Weekend Off the Beaten Track
Haga-Haga is a charming coastal village situated on the scenic Wild Coast, about 70 km north of East London in the Eastern Cape province of South Africa. Other nearby attractions include the Morgan Bay Cliffs and the village of Kei Mouth.
The origin of the village's unique name possibly traces back to the days when farmers brought their livestock to the coast for winter grazing, a practice lasting up to four months. To navigate the beach, they would unspan one team of oxen and connect them to another team, giving rise to the term 'haka haka' in Xhosa, meaning 'to hook on.' Alternatively, some believe the name is inspired by the relentless pounding of the surf on the shore, mimicking the sound of "Haga Haga."
Haga Haga and its neighboring areas have been designated as a nature and marine conservancy, recognized for its rich diversity of indigenous plants and wildlife. Within this sanctuary, one can find a variety of fascinating species, including the Cape Clawless Otter and the Blue Duiker, as well as a colorful array of flora such as Millwood trees, Wild Irises, Hibiscus, and Orchids. Over 300 indigenous wildflower species have already been identified, with ongoing efforts to discover even more within this thriving natural haven.
Although Haga-Haga does have one hotel, a small shop, library, and a small museum, it's all about peace and relaxation here. So kick off your shoes, grab a book, admire a sunset and enjoy the tranquilIty.
A Safe Swimming Beach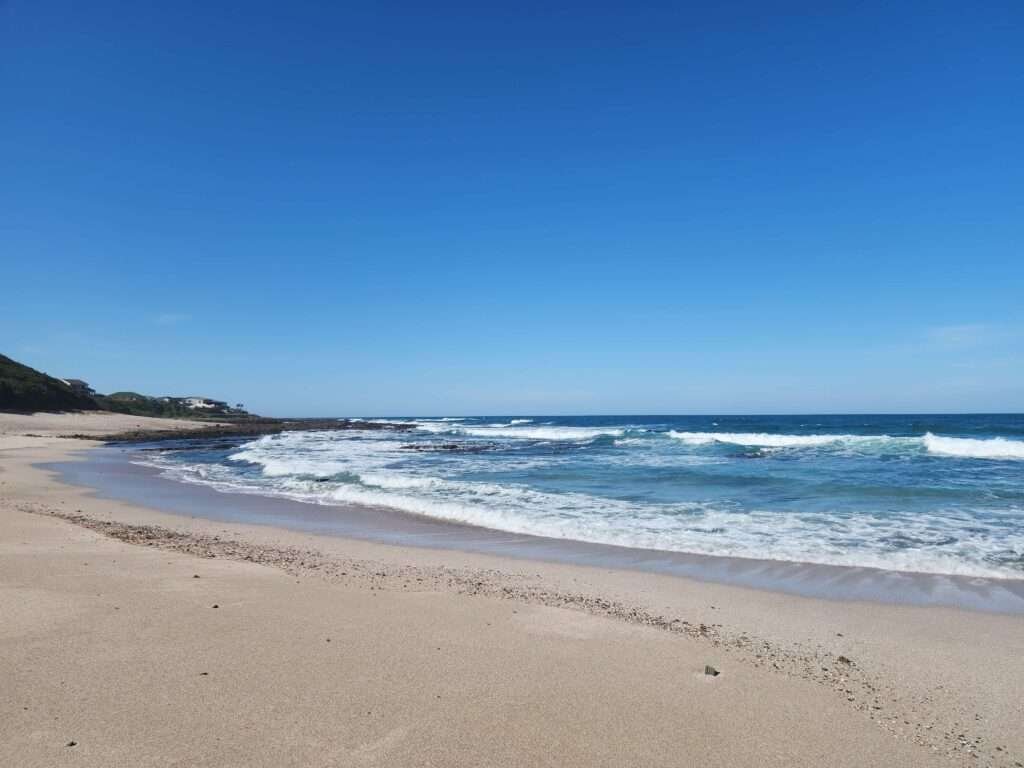 Haga Haga boasts a safe and splendid swimming beach nestled by the warm waters of the Indian Ocean, offering a serene destination for relaxation and aquatic fun. There is also a sheltered lagoon, where families can enjoy themselves in the shallow waters. For those with an interest in fishing, the area also offers the chance to try rock and surf fishing.
A Bird Watching Paradise
For avid bird watchers, Haga Haga offers an enthralling experience with its wealth of birdlife. Sightings include Narina Trogons, Long Crested Eagles, Fish Eagles, Forest Weavers, Woodpeckers, African Black Oyster Catchers, Water Dikkops, Greenshanks, Kingfishers, and a diverse array of Plover species.
Whale Watching Wonders
Every year from July to early December, the waters surrounding Haga-haga are rich with marine life, including both whales and dolphins. These beautiful creatures frequently frolic in the waters in front of the Haga-Haga Hotel.
Hiking at Haga-Haga
Put on your hiking boots and explore the various hiking trails that traverse the conservancy – the Krantz Garden Walk to Pullins Bay, the Otter Creek Walk and the Whale Point Trail. For a more challenging hike, explore the 10 km trail along the beach to Double Mouth. At treasure / bead beach lying near Double Mouth you can search for pieces of Ming China and carnelian beads washed up from a shipwreck.
Exploring Haga-Haga's Coast
The coastline surrounding Haga-Haga is spectacular. You can walk quite far along the rocky edge of the coast until you reach a secluded beach. Rather than following a designated trail, we leisurely strolled along the coast, heading towards Pullens Bay. The scenery is so pretty, with shallow rock pools to explore, even as the tide was coming in.
As you keep walking along the coast, the scenery becomes even more captivating with the towering cliffs serving as a beautiful backdrop.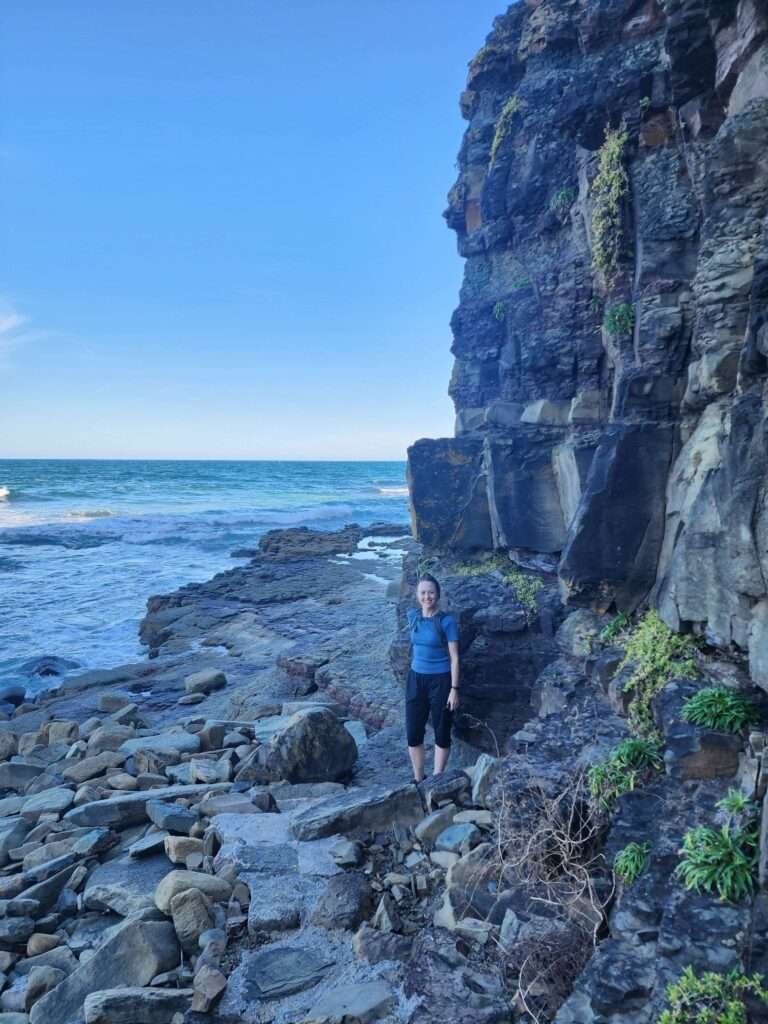 The Scenic Whale Point Hike
Whale Point hike is an approximate 4km circular route that takes you up and across a viewpoint. After that, the path then leads back down to the beach. Well-placed benches with great views offer a perfect spot to rest along the way. From the high vantage point of whale lookout, it's easy to spot the gentle giants in the vast ocean below.
Be Mesmerized by a Sunrise and Sunset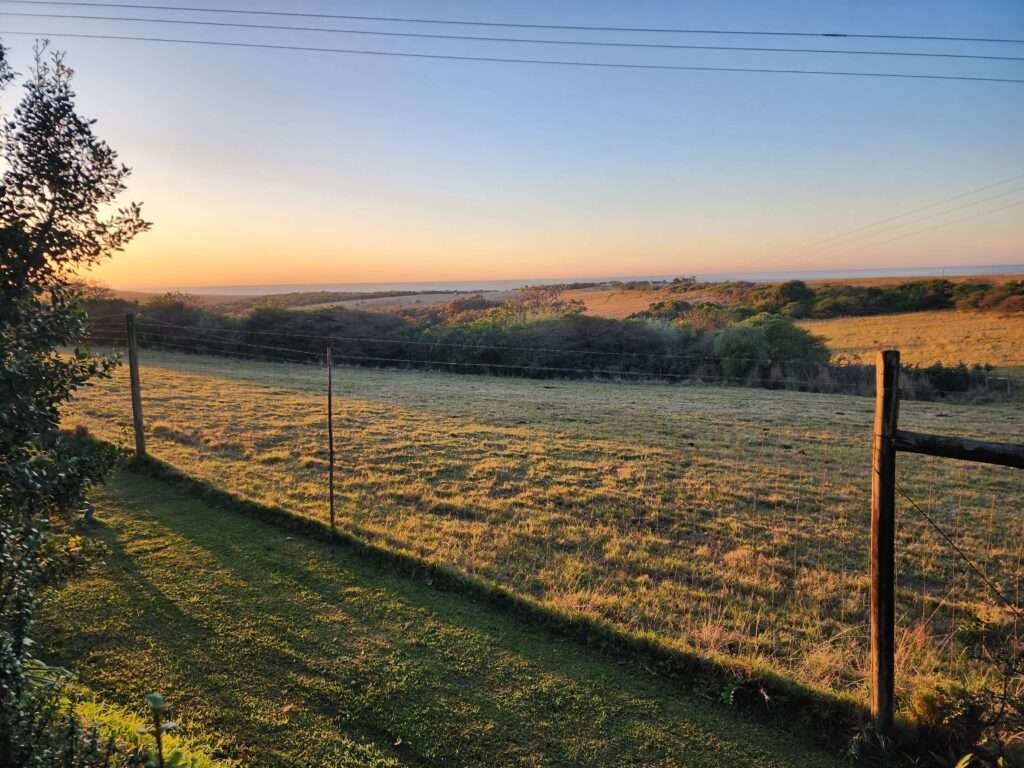 Experiencing a sunrise or a sunset is always a magical moment. Haga-Haga is no exception. It's beautiful watching the sun paint the sky in various hues, both in the morning and evening.
Haga-Haga is a place where time seems to slow down, allowing you to unwind and reconnect with nature. In this small coastal haven, the simple joys of life take center stage. There's no need for excessive luxury or constant hustle. Instead, Haga-Haga offers a chance to rediscover the beauty of simplicity and the joy of being present in the moment.
Where to Stay in Haga-Haga
Although Haga-Haga offers limited accommodation options, the choices available are nothing short of outstanding.
The Haga-Haga Hotel
The Haga-Haga hotel is the only hotel along the coast and remains a popular choice. It is a charming oceanfront property offering a total of 11 en-suite rooms and 10 self-catering chalets. Each room and chalet is thoughtfully and individually decorated, adding a touch of uniqueness and character to the accommodation. With its prime location along the coastline, guests have great views of the ocean. Its convenient location also allows easy access to the sandy beaches. The restaurant on-site serves delicious meals, with full breakfast in the morning and buffet-style dinners. In addition, the hotel has a well-stocked bar, an a la Carte Pub menu, a curio shop, a games room, a swimming pool, and other leisure activities.
Oppieplaas Country Estate
Oppieplaas is situated on a farm, just 2 km from Haga-Haga beach. Accommodation is provided in 2 self-catering units and 2 bed and breakfast rooms.
OppiePlaas Country Cottage is a cozy, self-catering cottage with two bedrooms, a bathroom, a lounge, a dining area, and a kitchen. It stands freely in a beautiful garden, offering lovely views of the farm dam.
The Hadeda Self-Catering Studio is a contemporary and spacious open-plan apartment. This modern gem features a comfortable bedroom with a queen-size bed, a stylish bathroom, a relaxing lounge area, and a fully-equipped kitchen complete with all the essentials you'll need.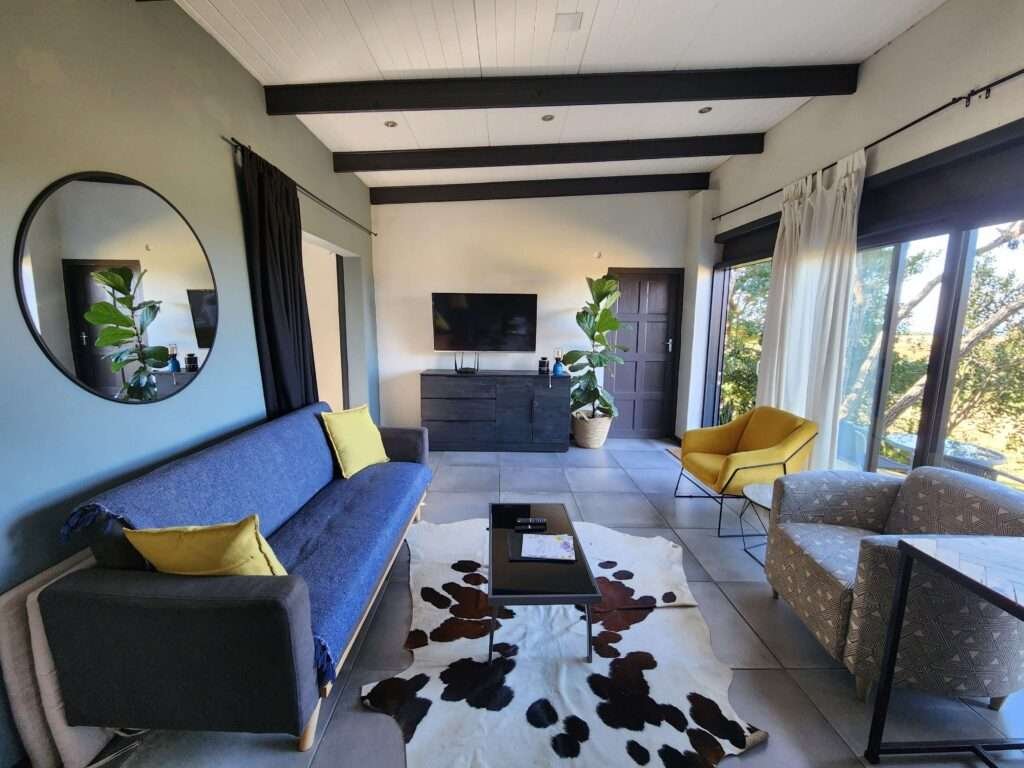 The bed and breakfast rooms are furnished with a queen-size bed and each offers an en-suite bathroom. These rooms are located in the farmhouse. They feature private entrances, verandahs and panoramic views of the game farm and the sea.
In addition to beautiful accommodation options, there is also a farm restaurant and a licensed bar on the premises.
How to get to Haga-Haga
If you're coming from East London, take the N2 highway heading northeast. Continue on the N2 until you reach the exit for the R349, which leads to Haga-Haga.
Alternatively, click on the following GOOGLE MAPS DIRECTION.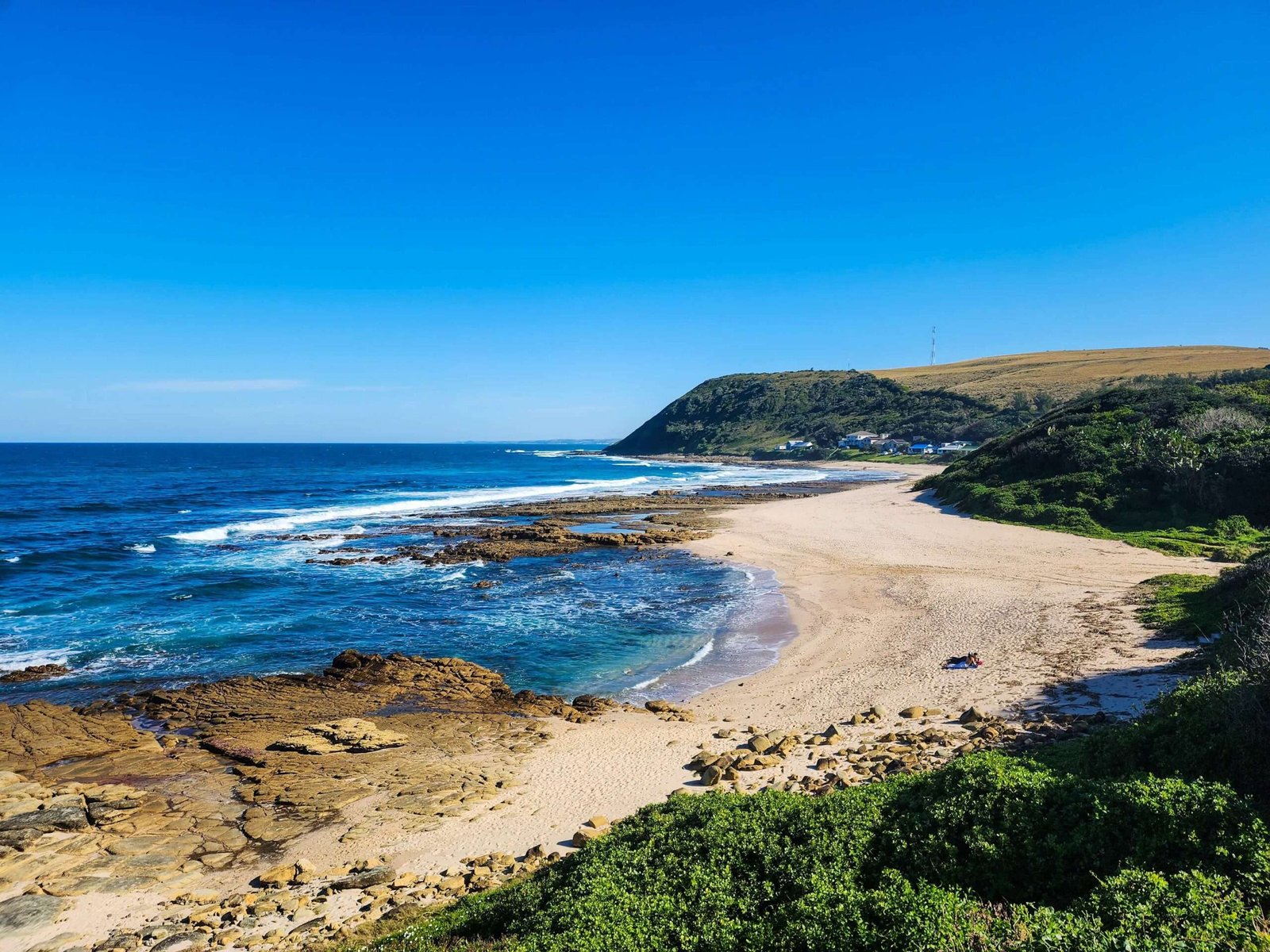 A little off the beaten track, these easy-to-reach places along the Wild Coast are beautifully...