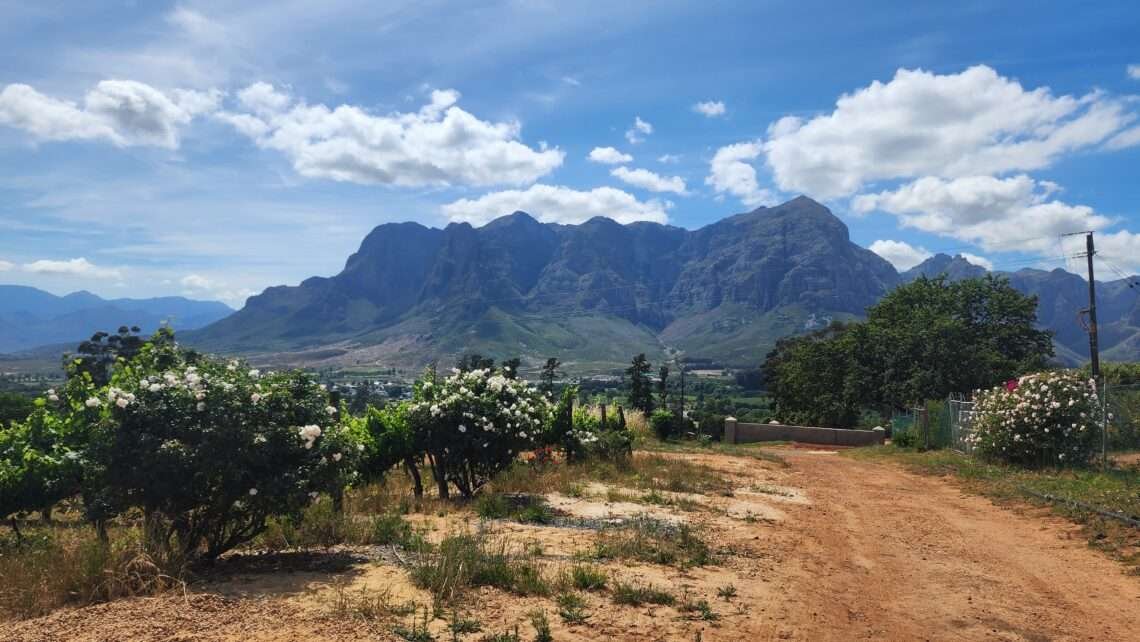 Camberley Wine Estate, situated in the Cape Winelands region of South Africa, is a boutique, family-run estate that prides itself in a homely, intimate feel. Importantly, it's also a place where you can feel the heart and passion that goes in to the wine production.
We visited Camberley as part of our Franschhoek Wine Tram tour on the navy/burgundy wine route. Alternatively, if you are self-driving, look out for the Camberley Wines sign along the road.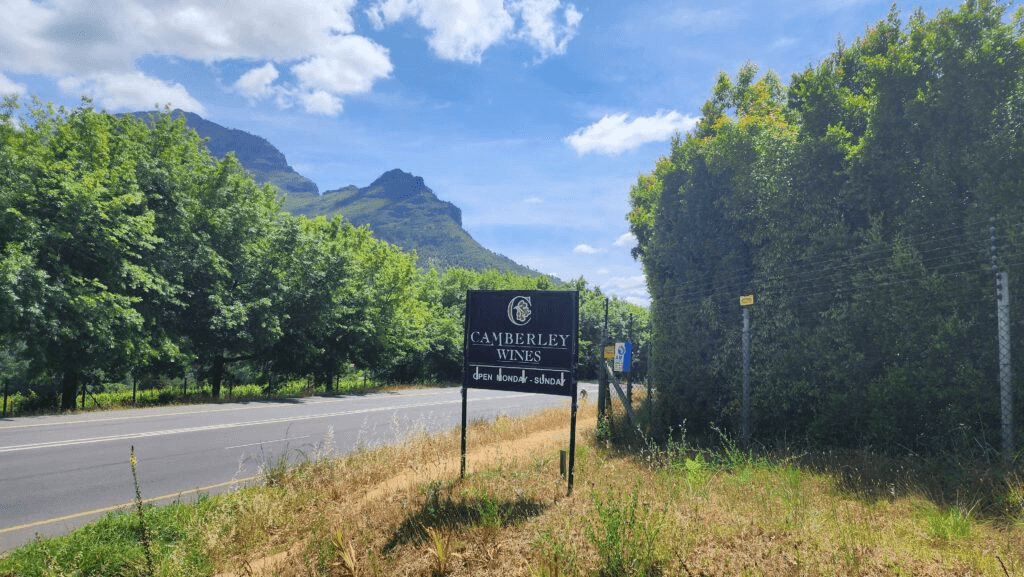 Highlights of Camberley Estate
Plenty options for red-wine lovers
Pinotage tastings, a uniquely created South African wine
Cheese platter
Intimate, homely, boutique style estate not yet overrun with tourists
Serene setting, scenic mountain view and a lovely rose garden
Accomodation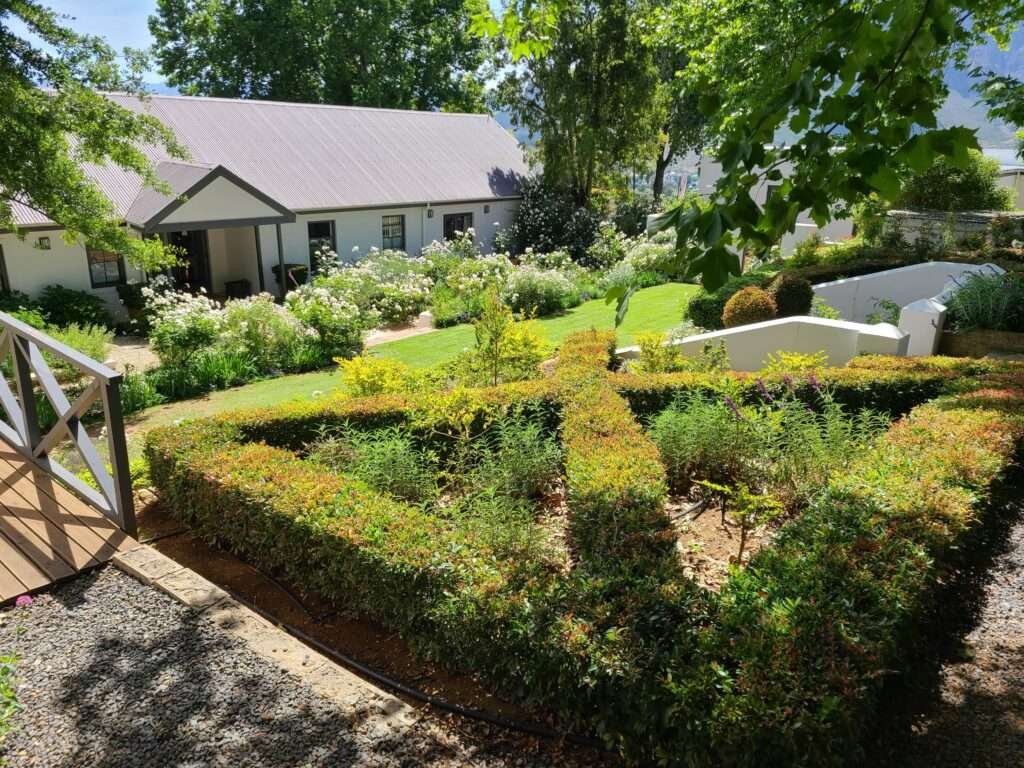 Wine tasting at Camberley
The personal wine tasting experience can be enjoyed inside the tasting room building or on the small patio just outside. The big bold red wines here are fantastic! In fact, we chose this estate as our first stop owing to the combination of our love of red wine and the less touristy vibe of it.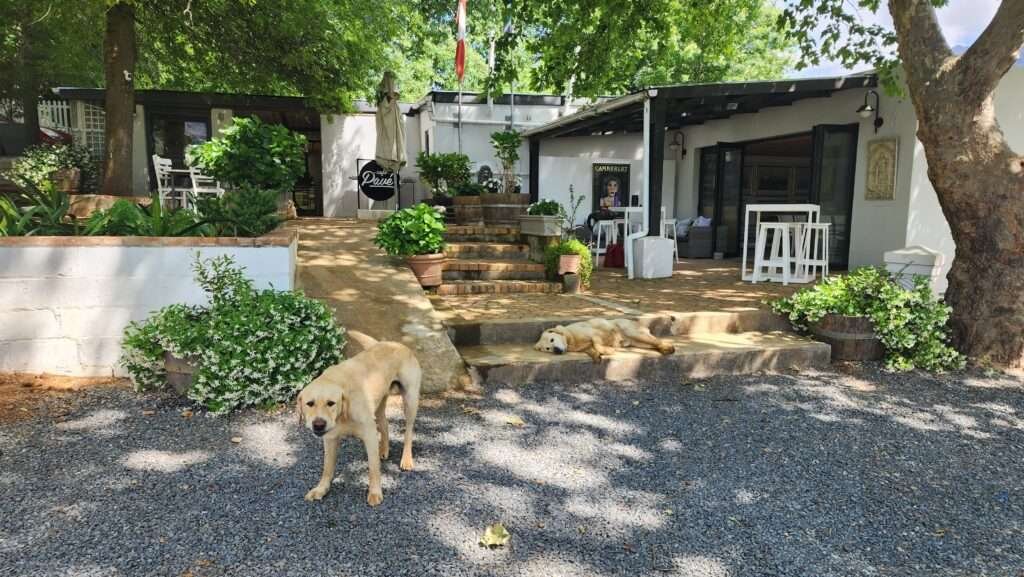 Our personal favorite, the executive tasting, provides a perfect combination of Cabernet Sauvignon, a Merlot/Cab Sav blend and a Pinotage. Interestingly, Pinotage, which is a cross between the Pinot Noir and Cinsault grapes, is unique to South Africa. Not only a unique wine but also a worthy addition to a tasting! To pair with your wine tasting, the restaurant also provides some light snacks and a small cheese platter for two.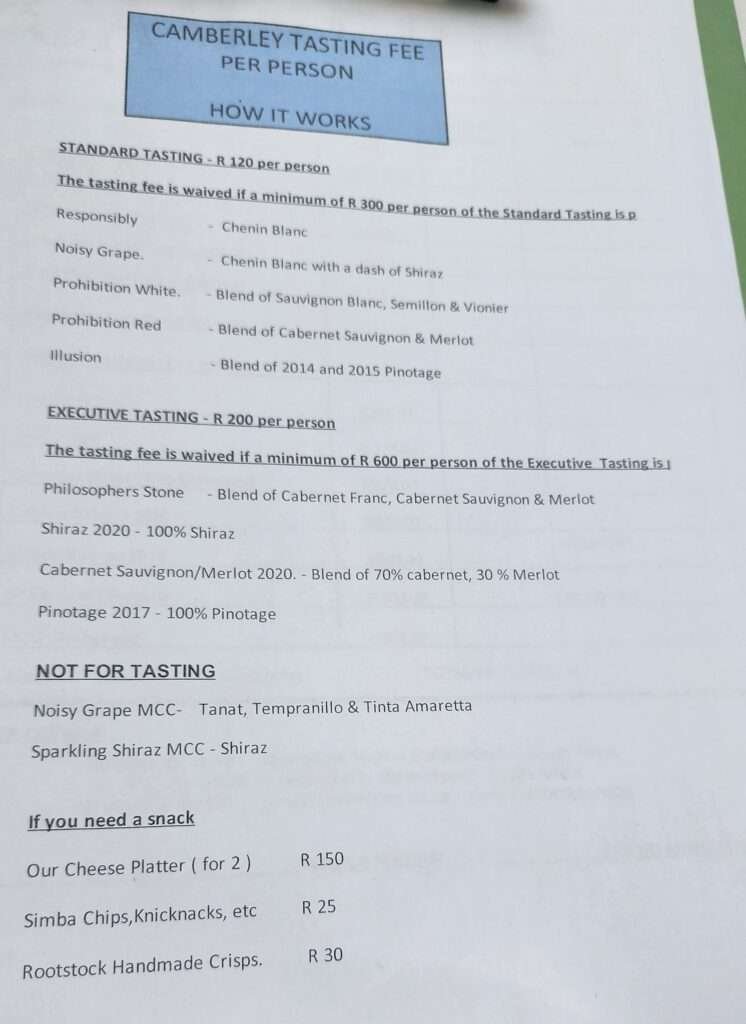 The picturesque rose garden
I absolutley love flowers also! The rose garden is stunning and makes a very pretty backdrop for wine tasting. Furthermore, it adds a little romance to this lovely estate, making Camberley a perfect spot for singles or couples!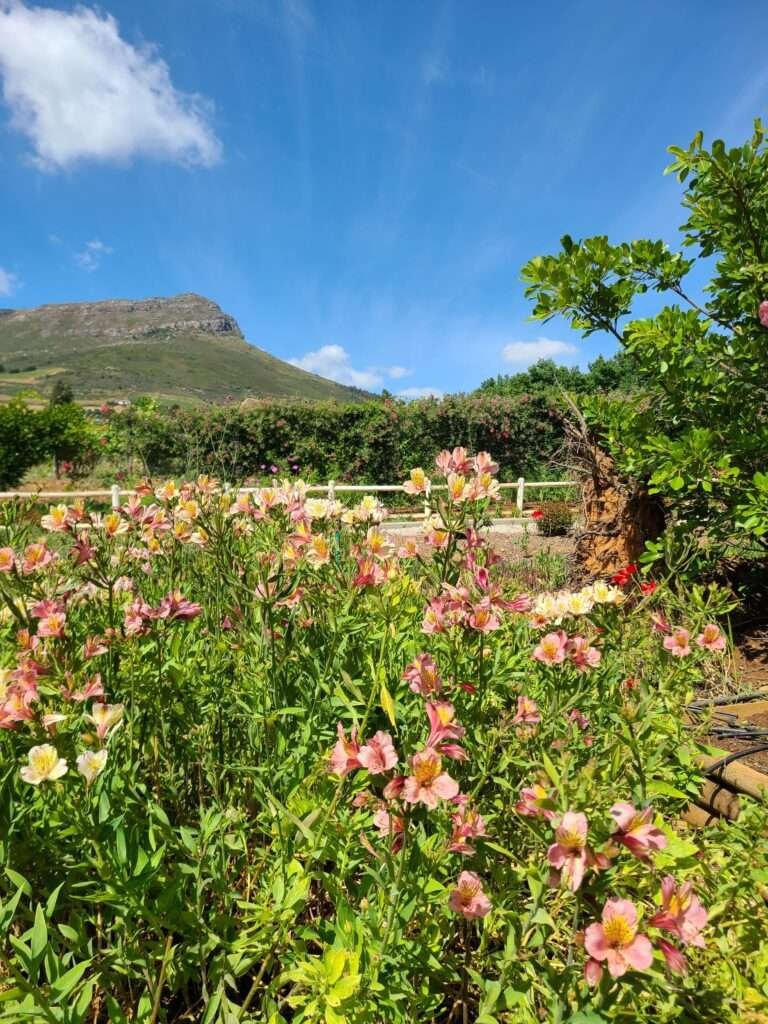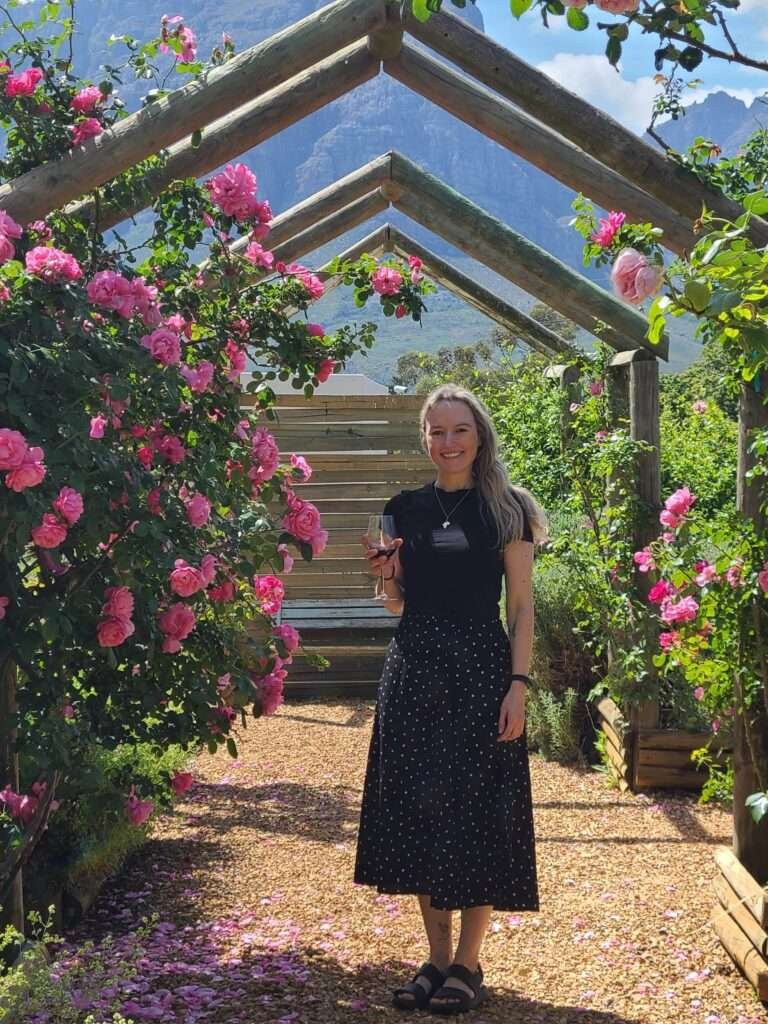 Friendly dogs
In addition to my love of flowers, I think that the next best aspect of the estate is their dogs! The two resident golden labs that live on the property are friendly and make great company to hang out with while you sip on a glass of wine.
Unquestionably, the combination of friendly pups, delicious wine and magnificent scenery makes this estate an absolute winner in my eyes!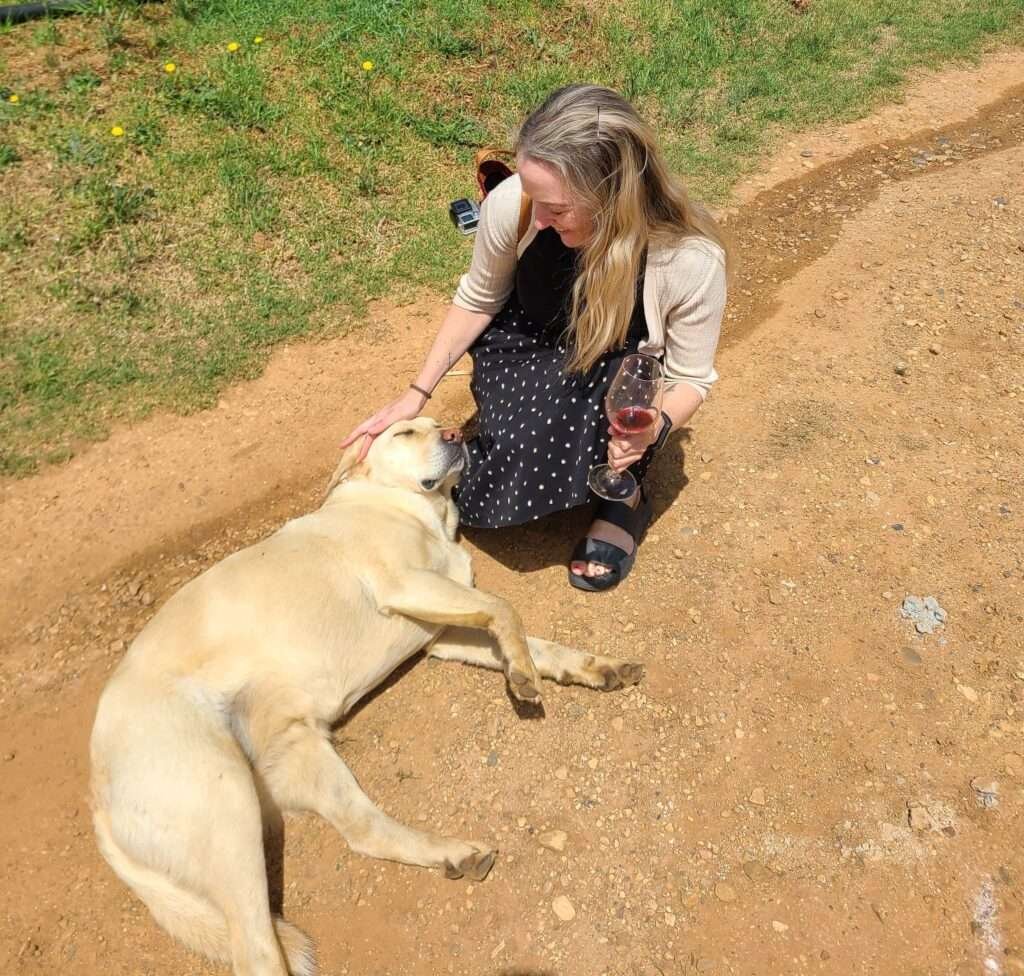 Accomodation at Camberley
Camberley Wines has three beautiful private apartments on the farm where you can stay.
How long should you spend at Camberley Wine Estate?
I feel that an hour is sufficient time to fully enjoy everything on offer at Camberley. Spend your time wandering the rose garden, admire the gorgeous scenery and have friendly conversations with your hosts.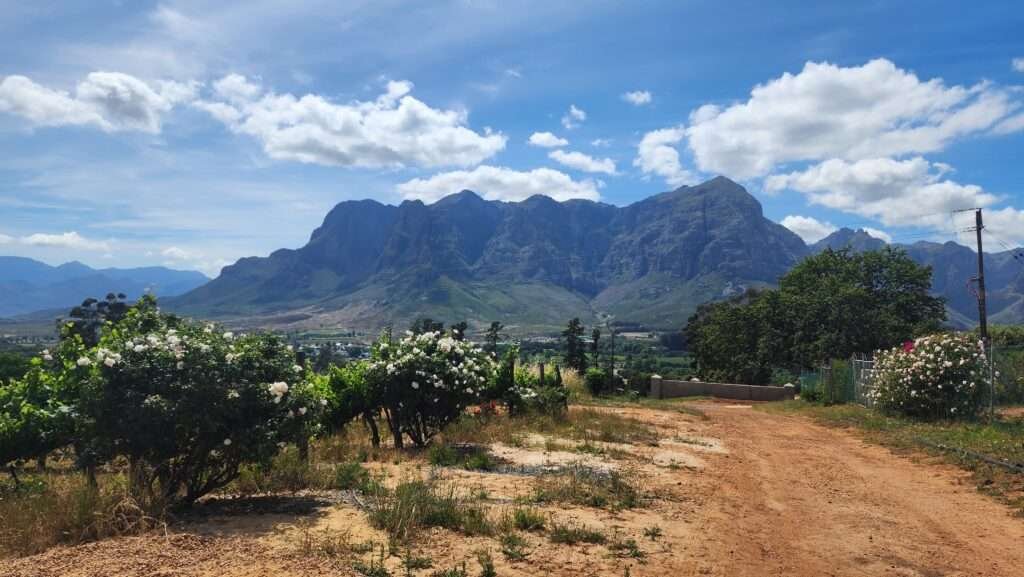 Its charm definitely lies in the fact that it has retained its intimate feel while still producing high-quality wine. Not yet overrun by tourists, Camberley is a favorite stop for me in the Franschhoek/Stellenbosch region. Although sometimes overshadowed by more well-known estates, trust me when I say that it is a very worthy stop on a Cape Winelands Tour.
To read more about some of my other favorite Boutique Wine Estates inthe region, click here.
Looking for even more wine estates to visit in the region? Click on the links below.