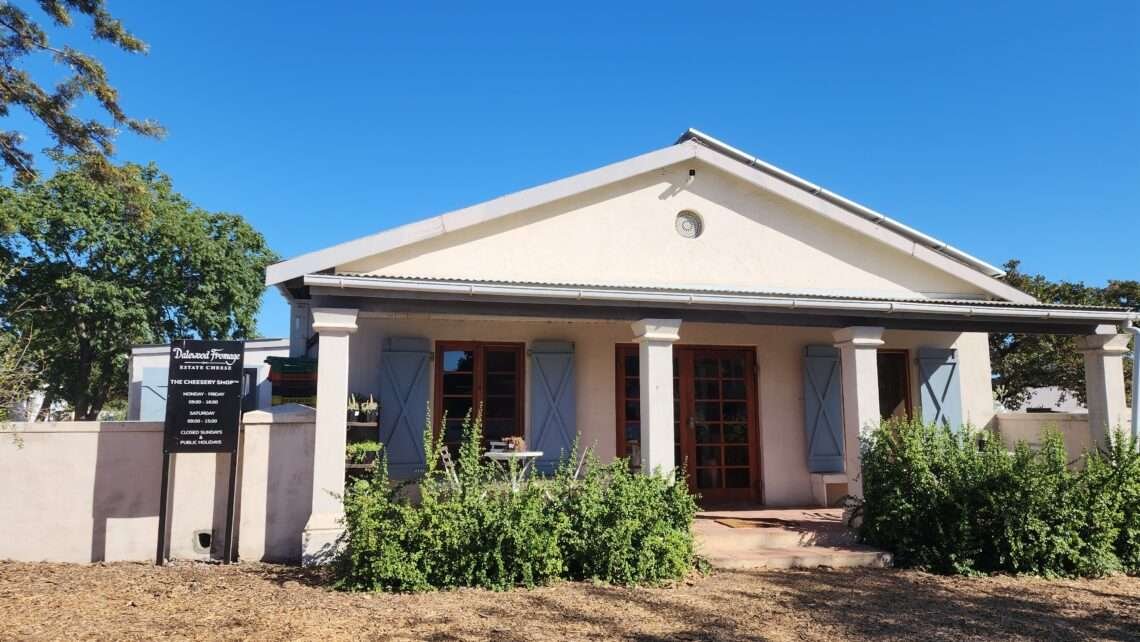 Dalewood Fromage near Paarl
I LOVE cheese, so I was delighted to discover the Dalewood Fromage shop near Paarl in the Cape Winelands region of South Africa. I first sampled Dalewood's cheese at Eikehof Estate, and knew that I had to get my hands on this cheese ASAP!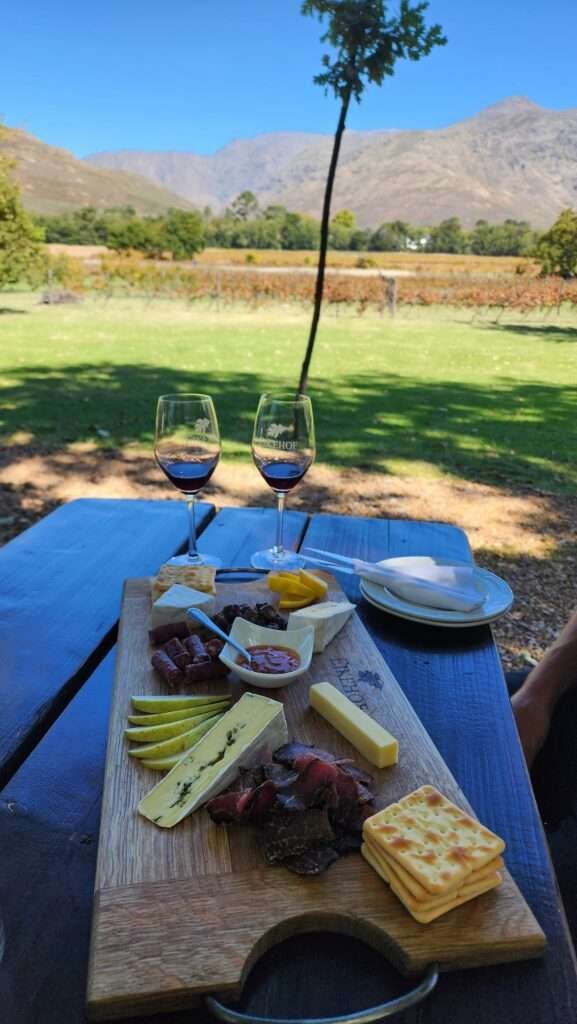 What makes Dalewood Fromage cheese so good?
Dalewood cheese is produced with milk from the Jersey cattle herds on the farm itself. The farm has a regenerative approach to farming, which is essentially farming in harmony with nature. Rotational grazing practice of their cattle herds results in less damage to the pastures. Importantly, there's no artificial fertilizers, insecticides or weed killers used on the grazing areas. This results in beautiful, organic milk which in turn produces the mouth-watering cheese you taste at Dalewood.
The Cheesery Shop
Don't let the small size of the shop fool you. Inside is a great selection of cheese to choose from! The range of speciality cheese includes Brie, Camembert and Blue. In addition, they produce Huguenot®, Boland™ and Lanquedoc™, uniquely South African cheeses.
For contact information and opening / closing hours, click here.
Packed with flavor, the cheese seems to melt in your mouth with every bite! Their regenerative approach to farming results in a completely natural product. In other words, their cheeses have no preservatives, colourants or flavourants and are suitable for vegetarians.
In addition to their variety of cheeses, they also make other dairy products including milk, feta, yoghurt and real farm style butter.
Purchasing Dalewood cheese
I was very happy to hear that not only can you buy products in-store, but there's also an online shop that delivers to various locations around South Africa. Furthermore, you can pre-order any of their cheeses on request for your special occasion.
Dalewood Fromage is the place to visit if you love decadent cheese varieties. In addition, their cheeses pair beautifully with any of the wine from the Cape Winelands region.
An alternate to visiting the Dalewood Fromage cheese shop is to enjoy the amazing Dalewood cheese-wine platters at Noble Hill or Alto Wine Estate.