Kong Coffee, a Hidden Gem in Port Alfred
Kong Coffee, located in Port Alfred, Eastern Cape Province, offers more than just coffee – it houses a Vintage Jewellery shop, a plant nursery, and a gift shop. With both a unique and refreshing vibe, Kong is a great place to enjoy a coffee, browse the merchandise or grab a convenient quick on-the-go meal.
The Gound Floor
KONG got a whole new look, and it's pretty cool. They added soft lights and comfy seats all around, making each part of the place unique.
Kong Coffee is also attached to the Aviators Club, a popular bed and breakfast in Port Alfred.
Reflecting the aviation theme, the room next to the cafes entrance features displays of airplane models on the walls. Scattered coffee table magazines invite you to just sit back and relax.
The Aviators Club, a popular bed and breakfast in Port Alfred, is also attached to Kong Coffee.
The room near the entrance has airplane models on the walls, tying in with the aviation theme. It looked like a nice place to chill with a drink, while browsing the magazines.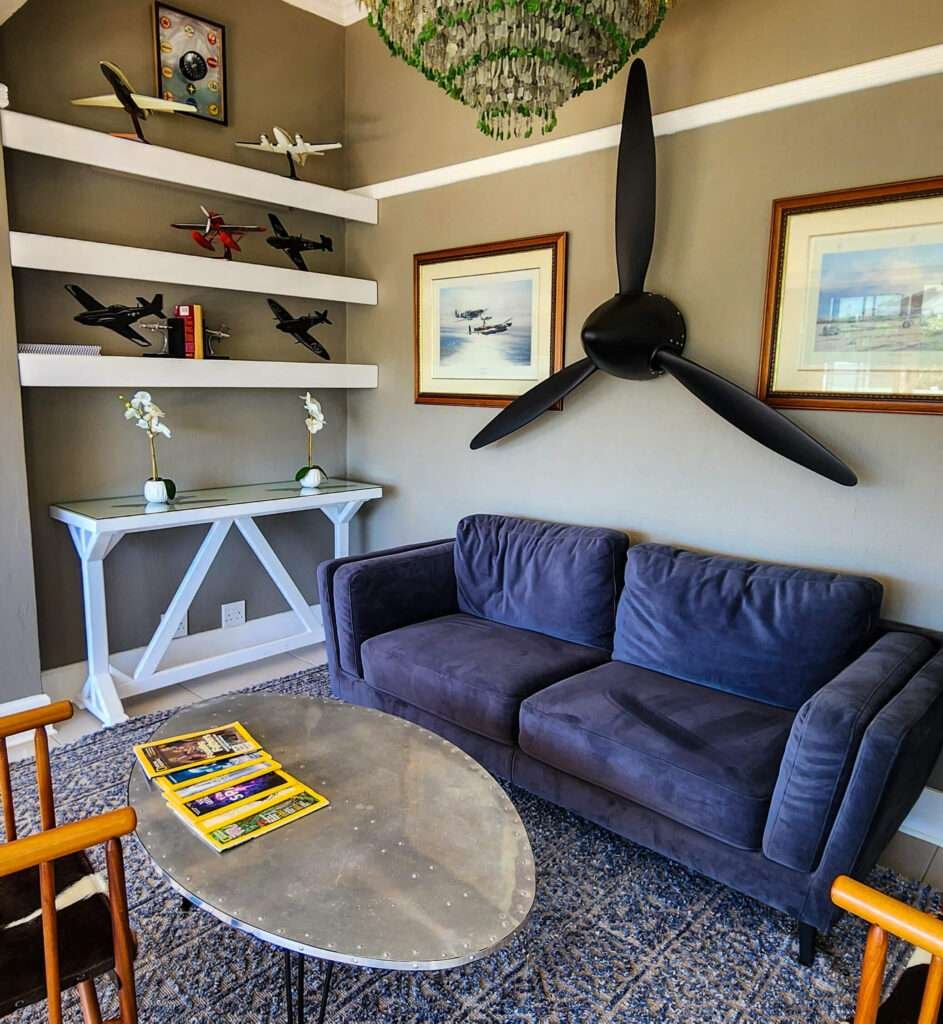 Kong's menu is fantastic! They've got all kinds of drinks like coffee, tea, milkshakes, and smoothies. And since it's a licensed cafe, they even have cocktails. The food is made fresh and includes quick options like pies, sandwiches, and bagels.
Kong's decoration is modern but also warm and cozy. There are plenty of plants, making the café feel fresh and lively.. I bet the fireplace area is super cozy in winter. I'd imagine the cozy fireplace section to be lovely in winter.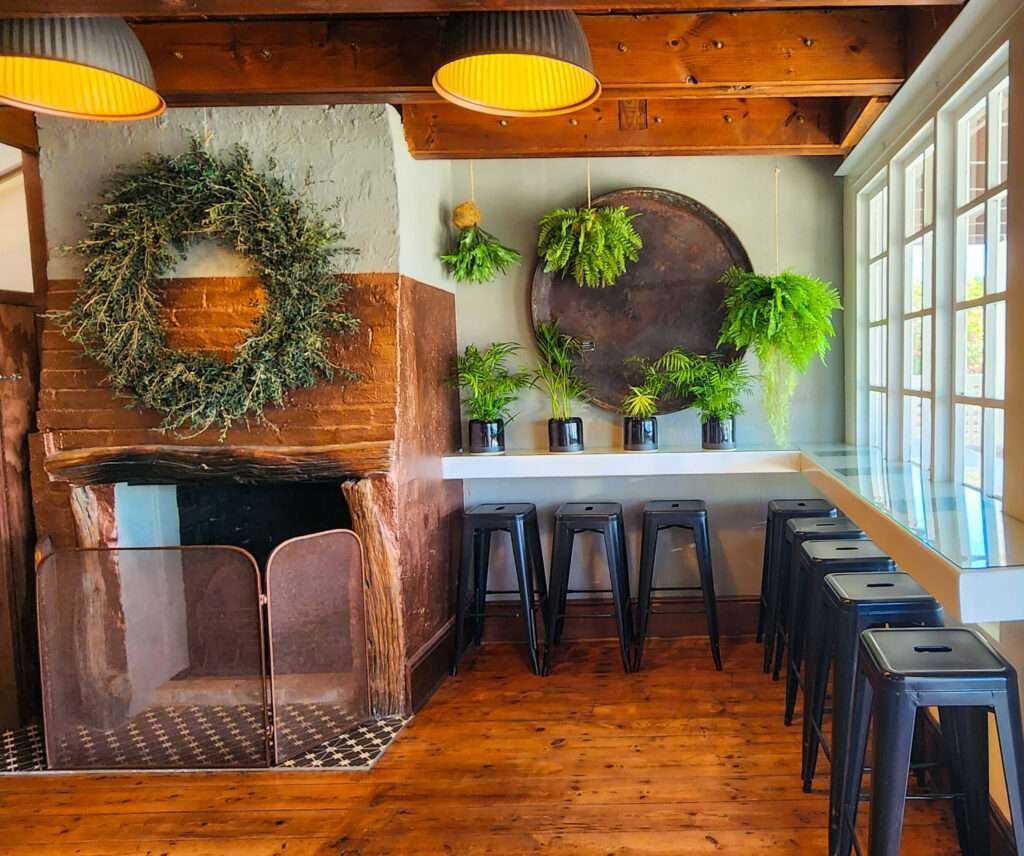 Downstairs in the café, there are two cool places to check out: the plant nursery and the shop. The shop has all sorts of interesting stuff, like candles, handmade baskets, and wine. On the other hand, the nursery has a great selection of plants and seeds to purchase.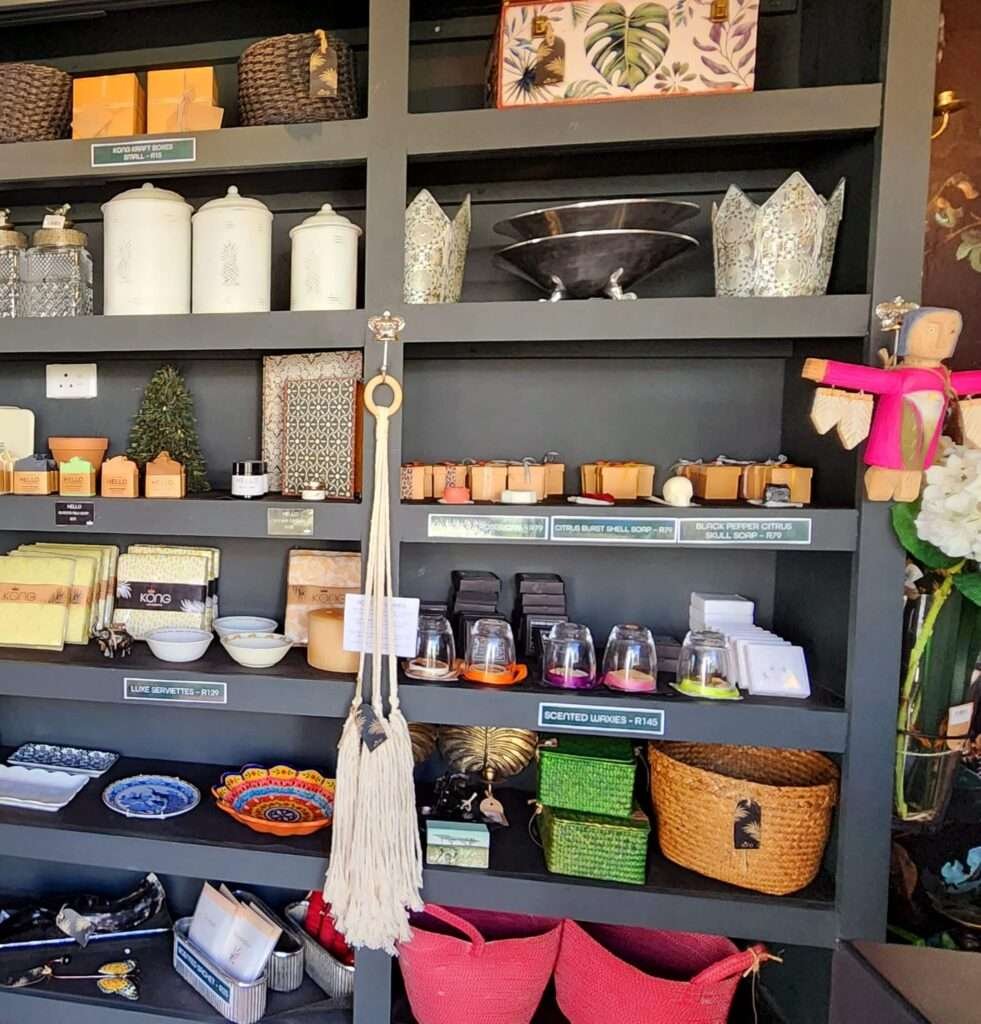 The Second Floor
Going up from the downstairs, there's a cool spiral staircase leading to the second floor at Kong Coffee. Halfway up, you'll spot a colorful abacus on the wall. What's more, if you like any of the paintings or decorations, you can buy them – just ask!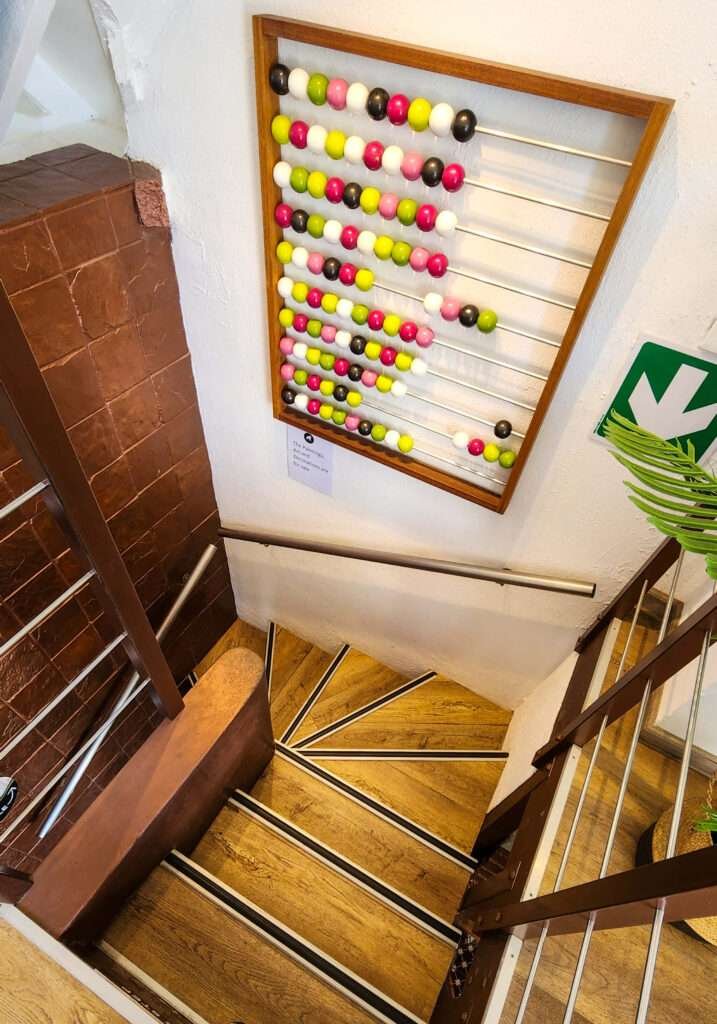 Upstairs, there's a beautiful open area with a cozy nook at the back, where you'll find an A-shaped bookcase. You can grab a book to read at the spacious tables spread around the room. If you'd rather take a book home, they're also available for purchase.
The Outdoor Space at Kong Coffee
From the second floor, there's a cute deck that opens up to a lovely shaded outdoor area. With views of Port Alfred in the distance, it's a great place to soak up the sunny weather.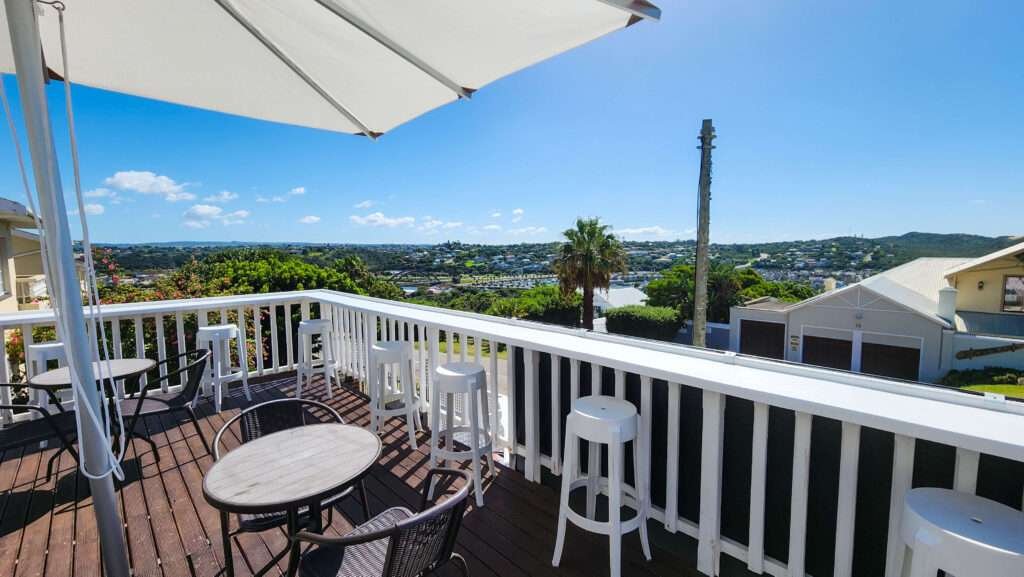 All in all, Kong Coffee stands out as a one-of-a-kind café in Port Alfred, offering a wide selection of drinks and food. The unique decor, coupled with the small bookshop, plant nursery, and gift shop, adds even more charm to this special spot.
Where to find Kong Coffee: 14 Wesley Hill St, Port Alfred, 6170. Alternatively, click on the GOOGLE MAPS DIRECTION
Port Alfred is an ideal coastal destination thanks to its stunning beaches, diverse outdoor...