Discovering Hogsback: A Fairytale Escape
South Africa is known for its diverse landscapes, but few places capture the imagination quite like Hogsback, a quaint village perched on the slopes of the Amathole Mountains in the Eastern Cape Province. Stepping into Hogsback is like entering another realm, where misty forests and whimsical landscapes whisk you away to a world straight out of a fairytale. In this blog post, I will take a look at some of the best things to do in Hogsback and why it is such a beautiful, magical place to explore.
Chasing Waterfalls in Hogsback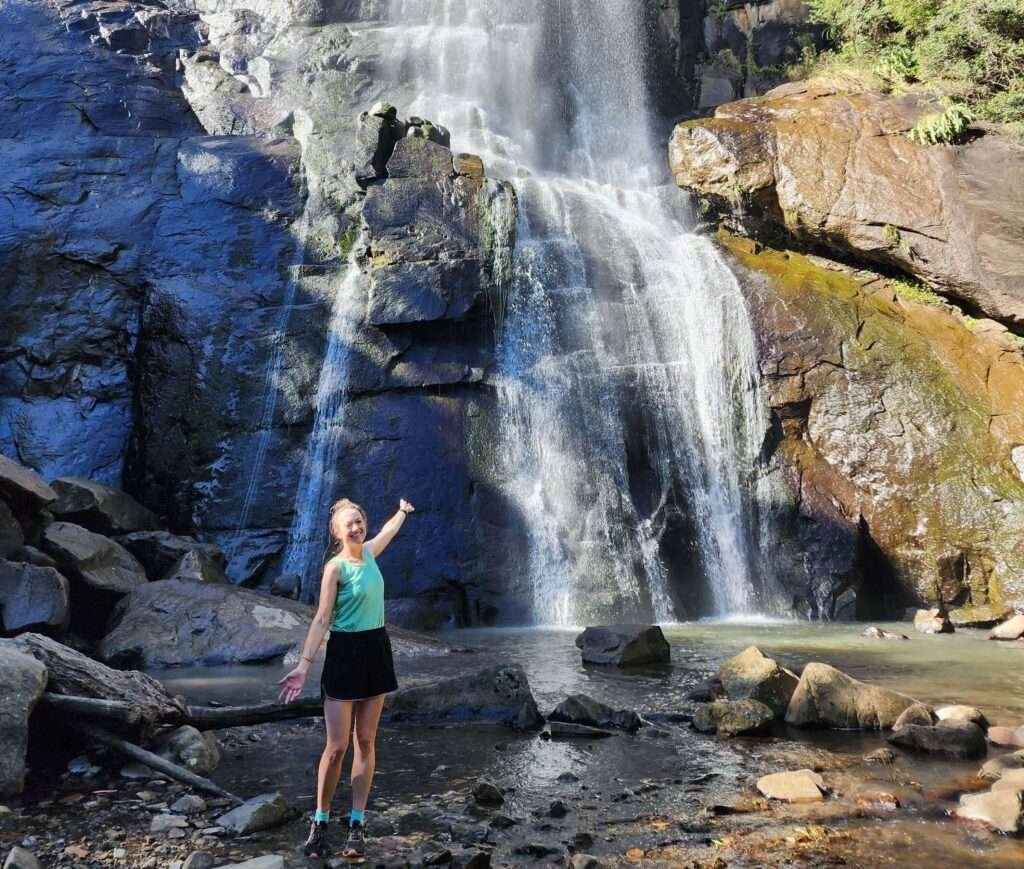 Hogsback is a hiker's paradise, offering a range of hiking trails suitable for all levels. Many of these trails guide you through forests that are home to a variety of wildlife, including monkeys and the Kynsna Turaco. What's more, most of the trails also take you to pretty waterfalls, adding to the forest's overall beauty.
The Madonna and Child Waterfall is one of the most well known hiking trails in Hogsback. The name comes from the rock formation beside the waterfall, which is said to resemble a mother holding her child. The waterfall itself is a beautiful cascade, while the pool below it is perfect for a refreshing swim.
Spectacular Views At The Edge Mountain Retreat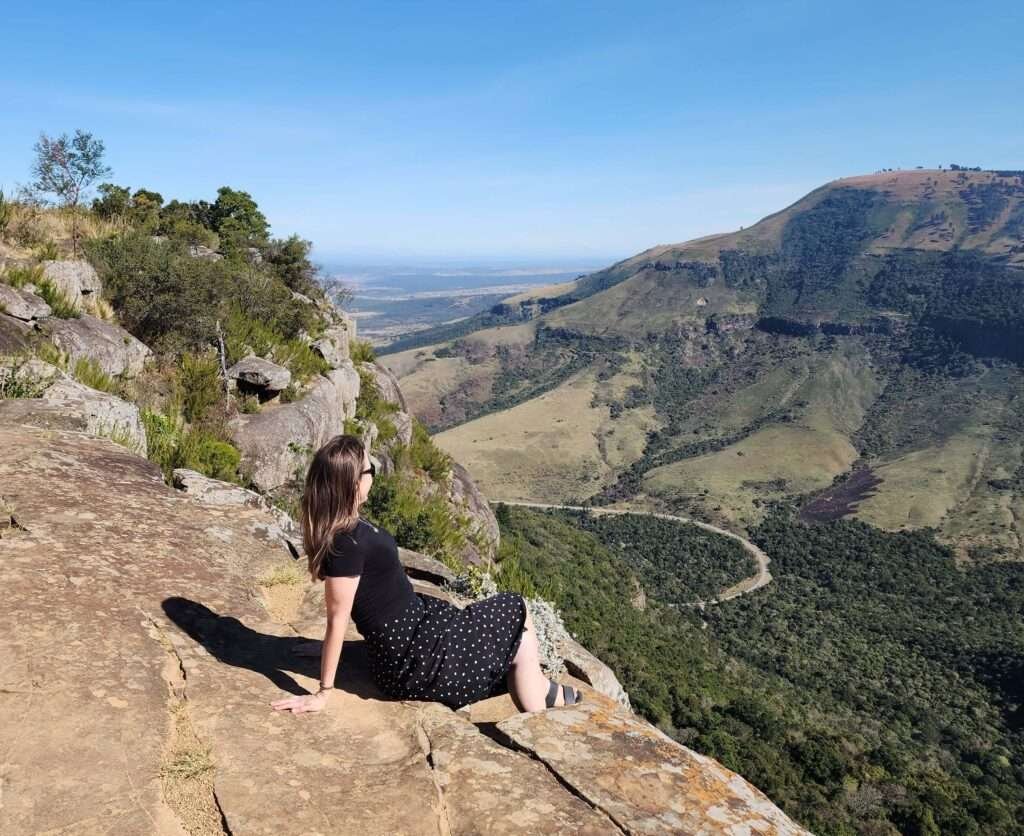 The Edge Mountain Retreat is a truly special place. Surrounded by mountains, it offers accommodation and a restaurant filled with warmth and charm. Visitors are free to take a peaceful walk along the labyrinth for moments of reflection. The views from the edge of the property are absolutely spectacular, adding to the tranquil atmosphere that defines the Edge.
Tranquility & Reflection at St. Patricks Chapel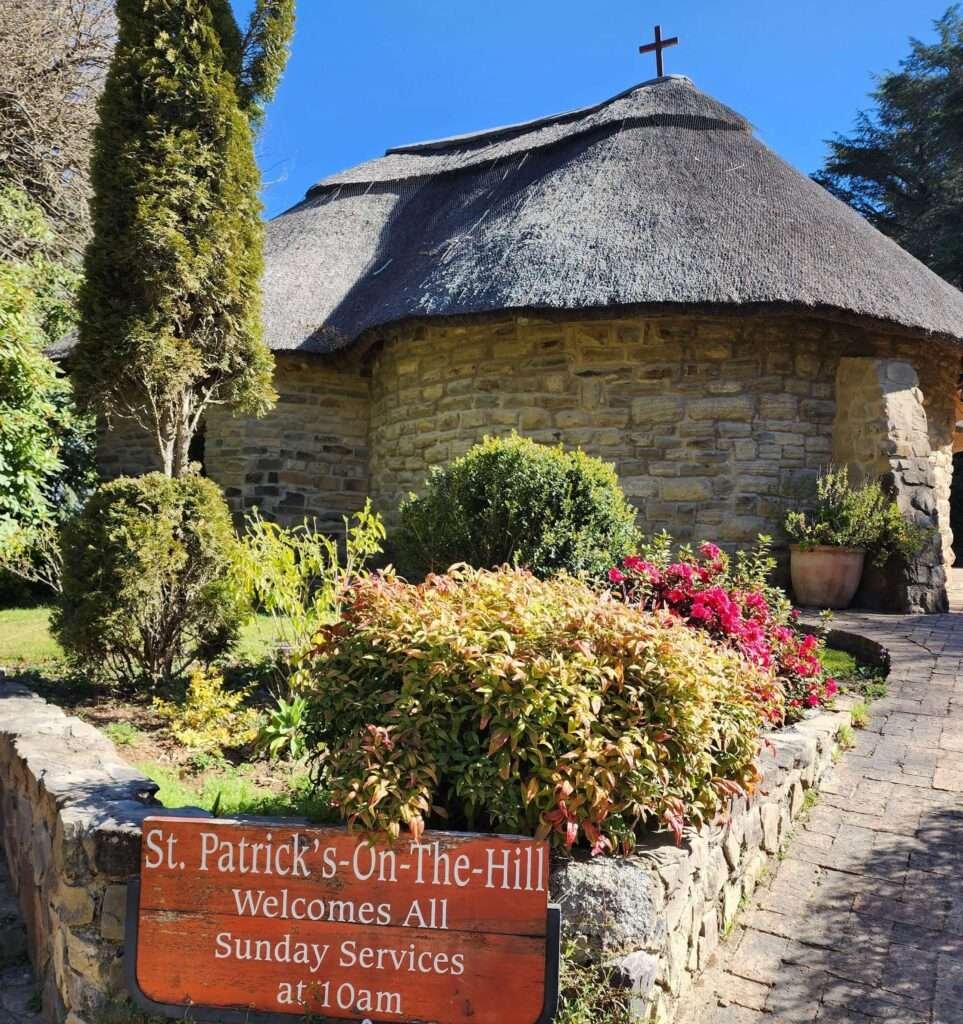 St. Patrick's Chapel is a lovely church with a history dating back to 1935. It was built by Kenneth Hobard Houghton for his wife, Cherrie (lucky lady, eh?). Despite a fire in 2010 that almost destroyed it, the community came together and rebuilt it quickly. Inside, the chapel boasts beautiful stone walls and a library, open 24/7 for visitors. The grounds feature a historic stone arch, a sundial dating back to 1687, and a security gate that survived the fire. A prayer trail meanders through the garden, offering moments for reflection with Bible verses and artifacts from the fire. With stunning views of the valley and pretty flowers in spring, St. Patrick's Chapel embodies the charm and spirit of Hogsback, where nature, history, and community thrive.
Human-Earth Interconnectivity at the Hogsback Eco-Shrine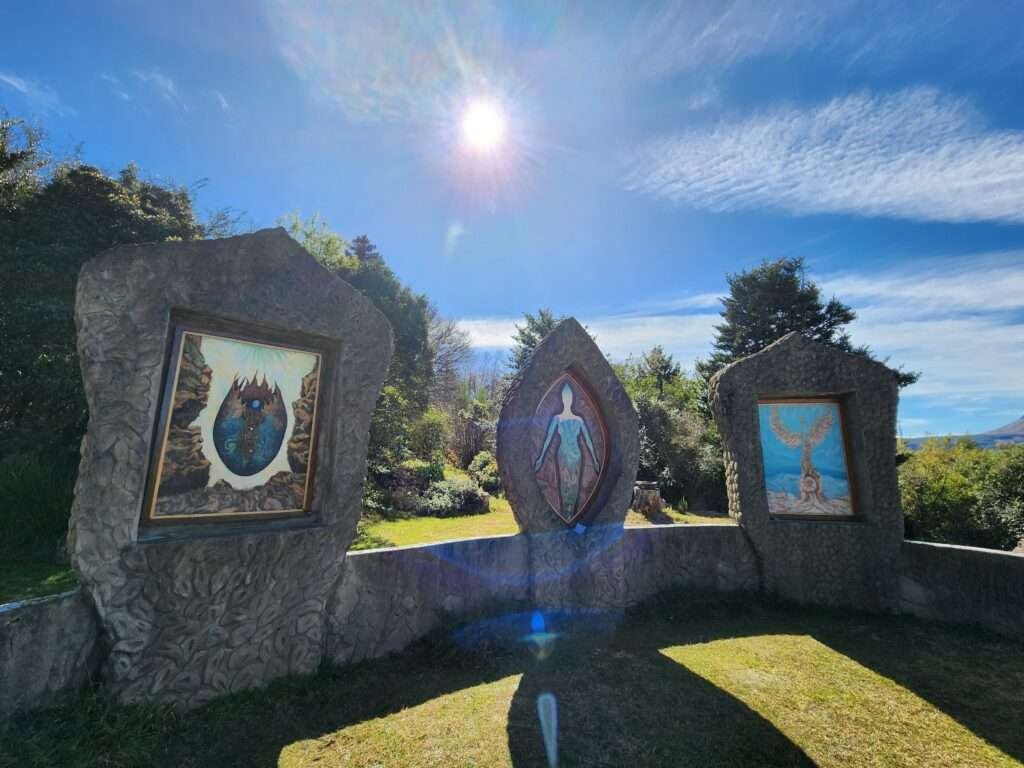 Created by Diana Graham in 1995, the Eco-Shrine is a unique art display on her private property. The art represents the interconnectedness of all life on Earth with humans playing an integral role. She also challenges the discord of our capitalist system with ecological harmony, which she subtly showcases through her art. Diana personally guides visitors through her intriguing sculptures, mosaics, and paintings. The shrine also offers stunning views of the "Three Hogs" mountains and features an art gallery displaying Diana's remarkable works.
Craft Beers & Gin at the Hogsback Brewery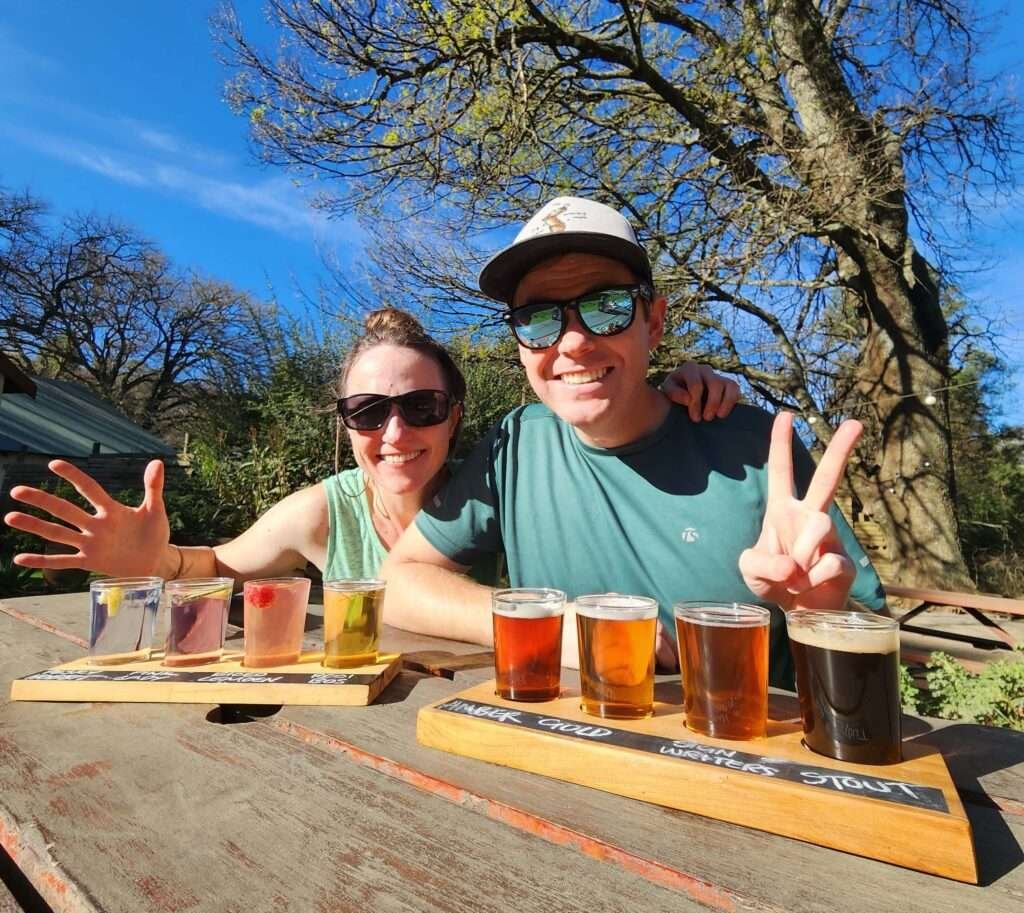 The Hogsback Brewing Company is situated at the corner of Main & Wolfridge Road. The brewery's interior exudes simplicity with red bar stools, wooden tables, and a chic chalkboard menu offering a range of beverages, including gin and beer tastings. However, the brewery's standout feature is its beer garden, where long benches, dreamy string lights, and overhanging trees create a wonderfully relaxing setting.
Whimsy and Magic at Away with the Fairies Nature Lodge
Away with the Fairies is not just a regular hostel; it's more of an experience. The name itself suggests a whimsical and otherworldly vibe. The hostel lies within the indigenous forests of Hogsback, and its surroundings are said to be reminiscent of a fairytale setting, hence the name.
Known as the "Bath with a View," the outdoor bathtub at Away with the Fairies is a highlight for guests. It is set in a stunning location that offers visitors the opportunity to soak in the tub while enjoying views of the surrounding forest and mountains.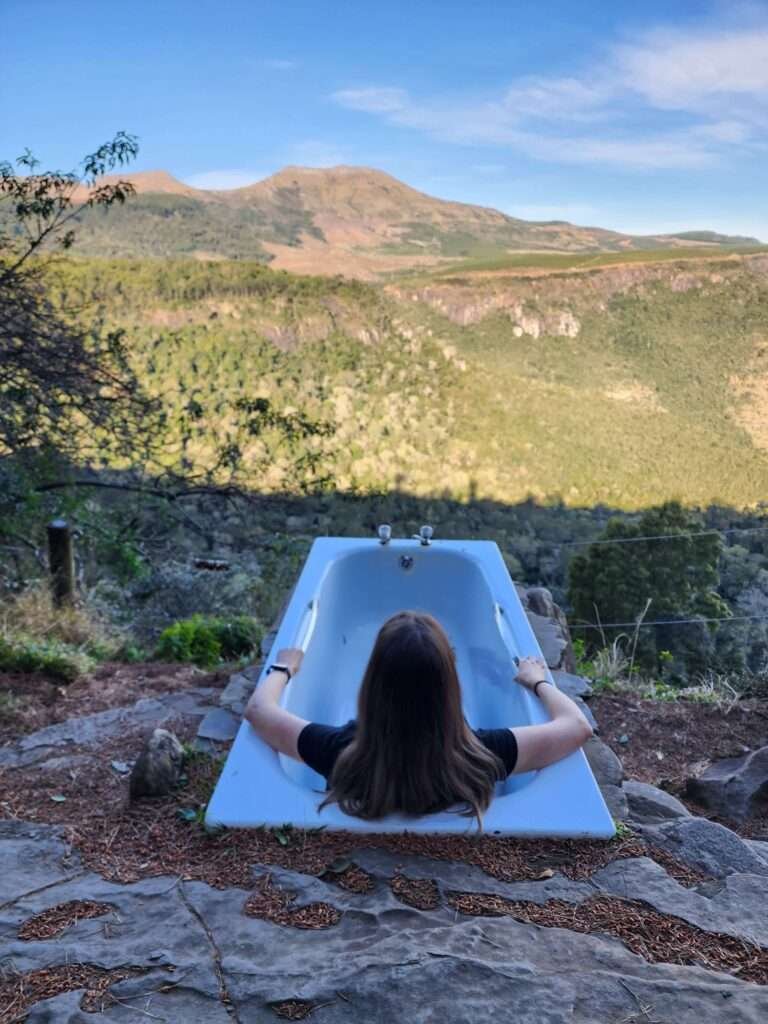 Hand Crafted Chocolate Delicacy at the Chocolate Shop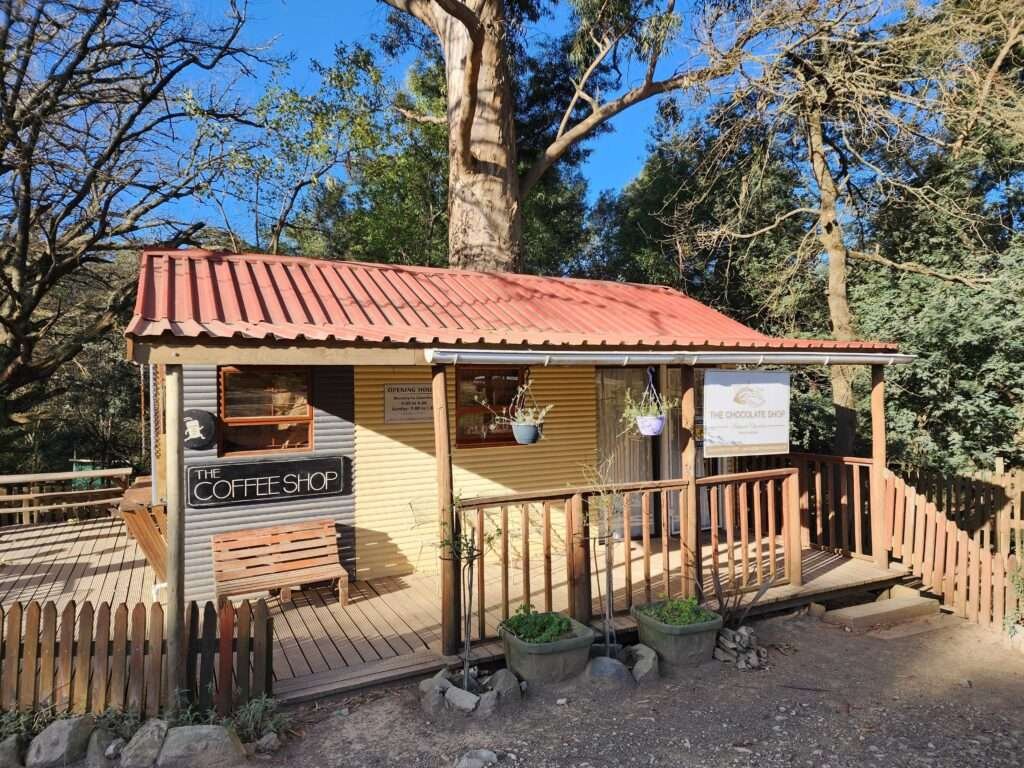 The chocolate shop offers a selection of handcrafted chocolates made with natural ingredients. There is also a small café next to the shop that serves a variety of both hot and iced beverages.
Feast your senses at the Red Clay Cafe and Restaurant
This cozy restaurant is the perfect spot to enjoy breakfast or lunch when you're visiting Hogsback. Their menu includes light meals such as toasted sandwiches, salads, and burgers as well as the most delicious cakes and sweet treats. The staff are also welcoming and friendly, creating a comfortable space for you to enjoy a great meal!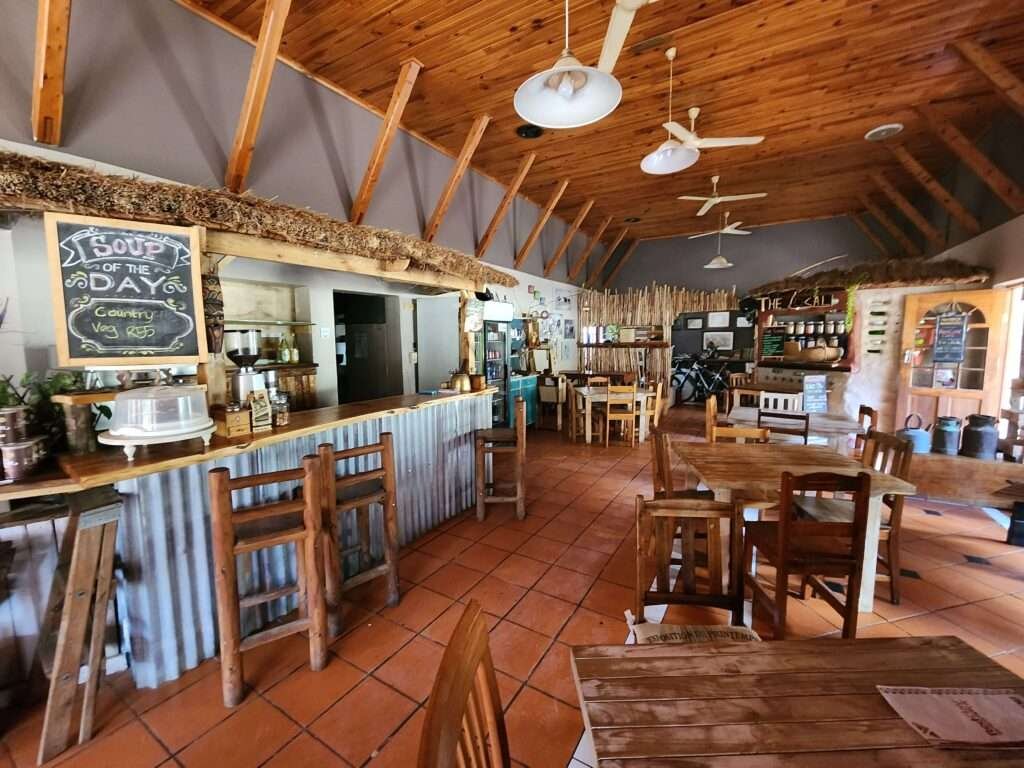 Overall, Hogsback is a destination that truly feels like a page torn from a fairytale. Whether you're exploring the forest, hiking to waterfalls, pondering human-earth interconnectivity at the Eco-Shrine, or savoring craft beers and gin at the Hogsback Brewery, this beautiful village has something for everyone.
Where to stay in Hogsback:
There are many excellent choices when it comes to places to stay in Hogsback. One of my personal favorites is Maple Grove Cottage.
Run by warm and welcoming hosts, Peter and Lindsay, this open-plan studio has a cosy interior featuring a king-size bed, a living space, and an indoor fireplace that adds a touch of romance and warmth. The well-equipped kitchen and outdoor braai area provide the convenience of self-catering. Surrounded by a beautiful garden, Maple Grove Cottage is a peaceful retreat, making guests feel right at home in this natural paradise that is Hogsback.
How to get to Hogsback
From the city of East London, you can reach Hogsback either via Alice or Stutterheim. The route via Alice comes most recommended, although driving via Stutterheim takes you along a gorgeous route at the Cathcart turn-off. Please remember that road conditions can change, especially in bad weather, so it's a good idea to check the weather and road conditions before you start your journey (Particularly for the Stutterheim/Cathcart route which has a fairly long section of gravel road).
For more precise directions, click on this GOOGLE MAPS LINK.