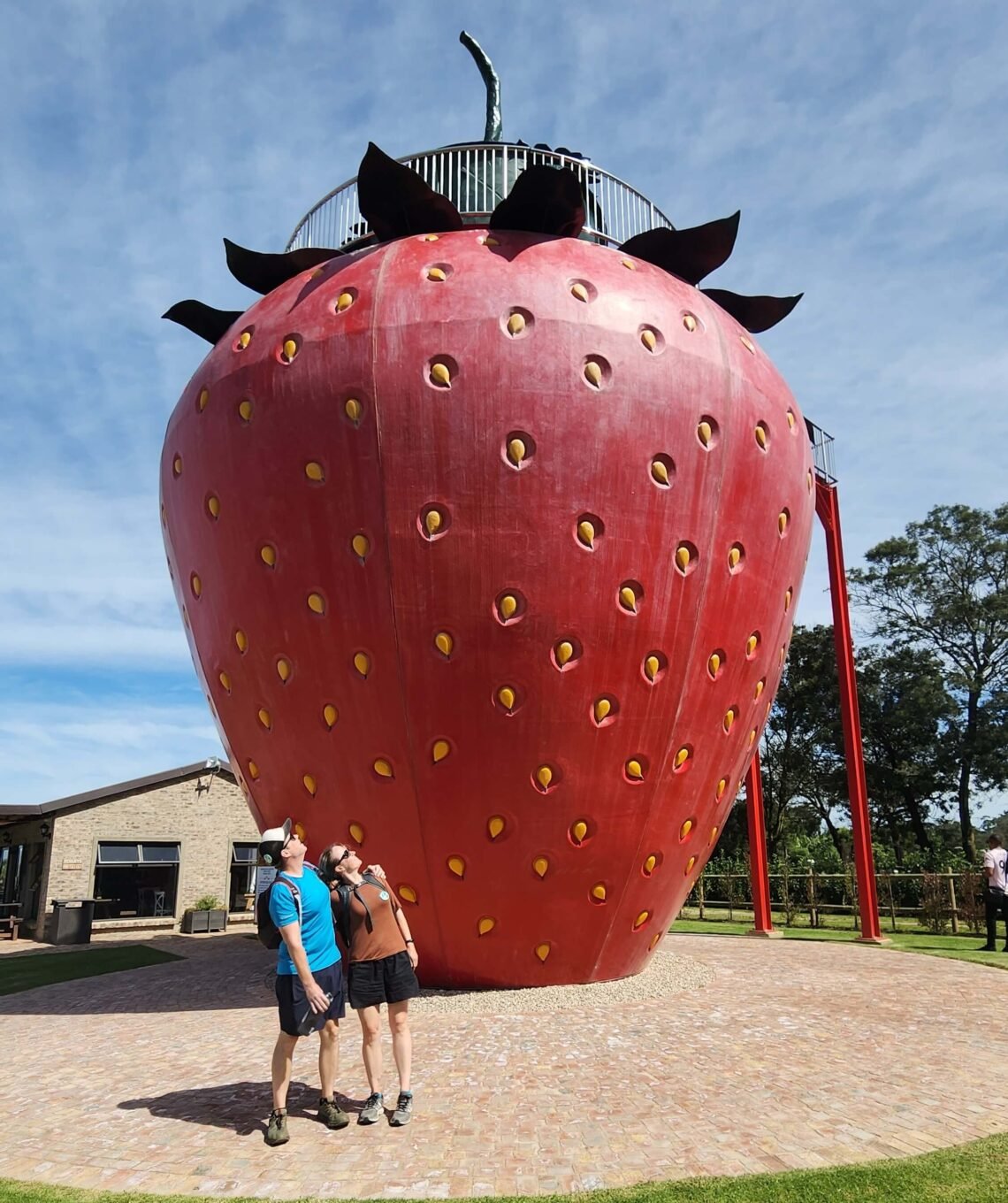 Redberry Farm: A Unique Activity in George
Tucked away in the city of George along the scenic Garden Route area of South Africa is a wonderful treasure: Redberry Farm. Framed by the magnificent Outeniqua Mountains, Redberry farm is filled with fun, family orientated activities, including strawberry picking, go-karts, a maze, and pony rides. However, it extends beyond merely providing family entertainment. You'll also find the Boplaas Wine and Craft Beer Tasting area, along with several restaurant options, shops, a delightful tea garden and a handcrafted ice-cream store.
Climb to the top of the Giant Strawberry
One of the most eye-catching features of Redberry farm is the giant strawberry near the entrance. It stands at 14.5m high and 8m wide and holds the record as the 'world's largest strawberry structure'. For a small entrance fee, visitors can climb to the top of the Giant Strawberry and enjoy the view of the Outeniqua mountains, strawberry fields and farm surrounds.
Enjoy fun activities for kids
Don't let the title fool you. Adults can have just as much fun as some of these places. Primarily aimed at kids, however, these activities require individual payment at the Farm Stall. There are also weight / size limits for some of the activities. From bumper boats, to bubble balls, mini trains and pony rides, there's enough variety to keep even the most active children busy for a whole day!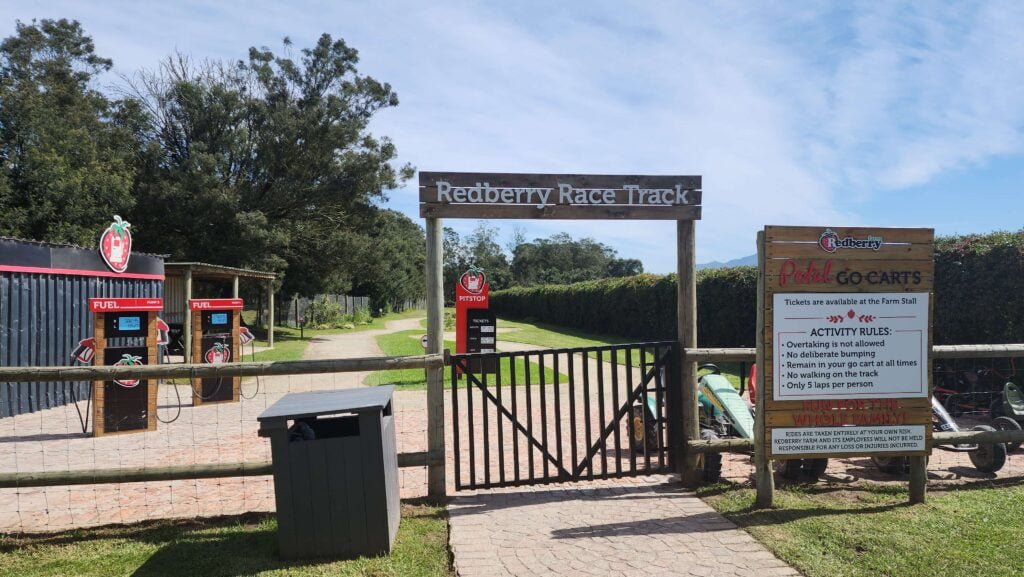 Get lost in the Hedge Maze
The Hedge Maze definitely bought out my inner child! The maze consists of a whooping 10km of pathways. Along the pathways are seven strawberry stations, a 25m underground tunnel and a lookout point.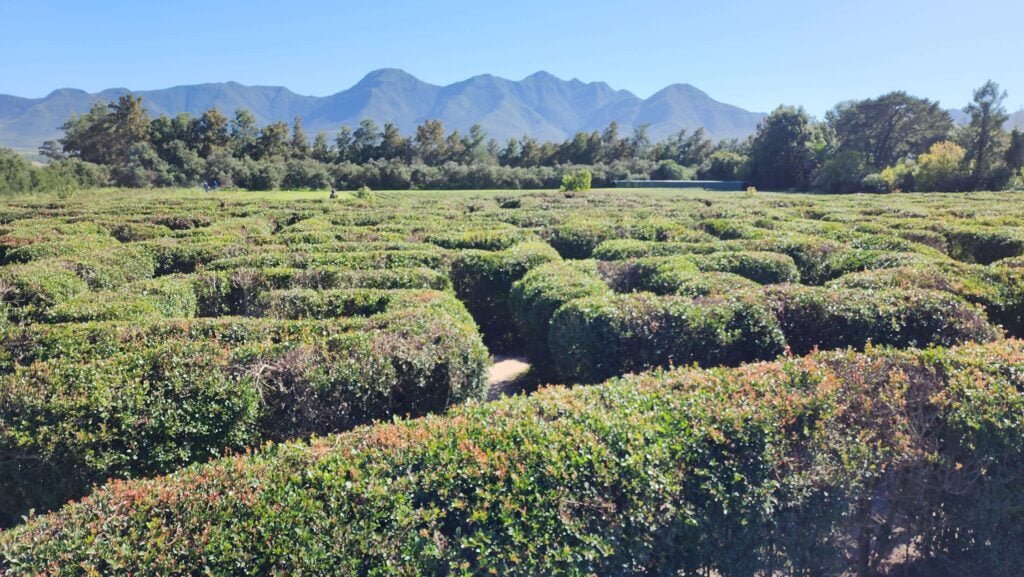 After paying, you will receive a stamp card. Unlike a traditional maze, the goal is not to come out the other side. Rather, you need to find all seven strawberry stations hidden inside and stamp your maze card with the unique icon at each station. As we visited around April, the theme was Easter. The theme, however, changes with the seasons or for specific events.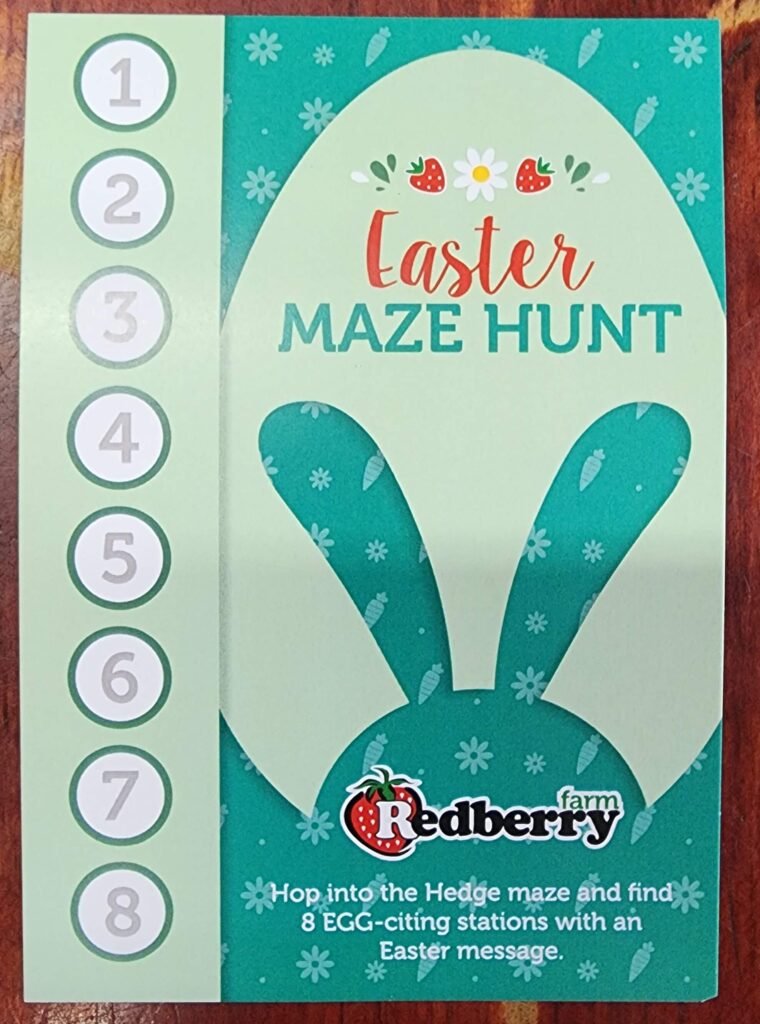 After snapping a silly picture and with card in hand, we set out on our mission!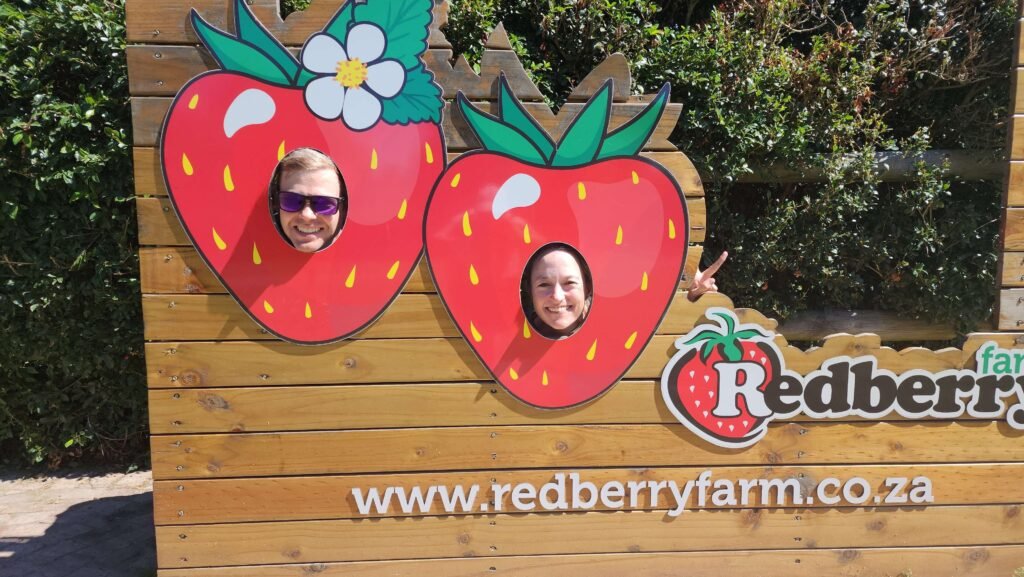 I'm a little embarrassed to admit this, but we spent about 3 hours in the maze trying to find all the stations to get our stamps. We were determined to finish! Eventually emerging triumphant, we were very excited to receive a badge for our efforts!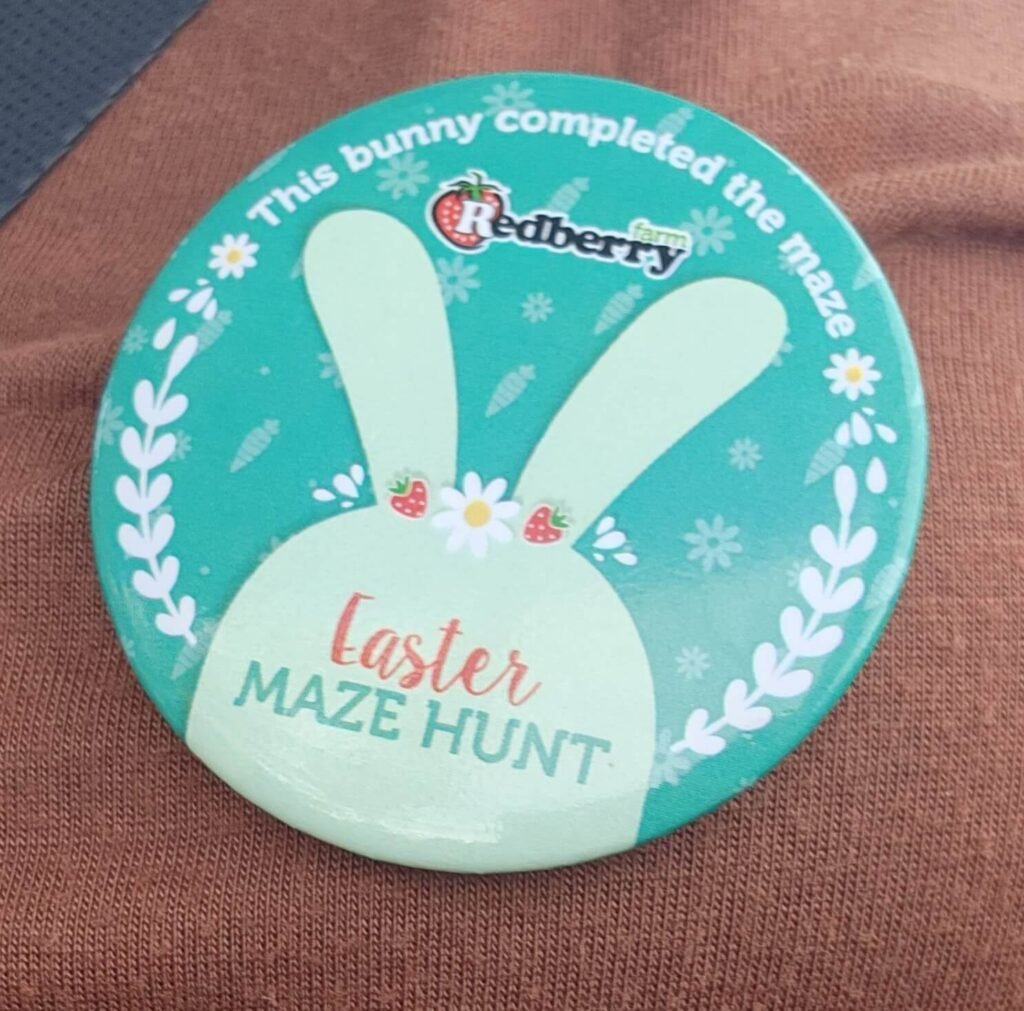 Eat at one of Redberry's restaurants
After working up quite the appetite running around the maze, it was time for some food. While Redberry Farm has a variety of eateries to choose from, it was the Bounty Eaterie's menu that caught our eye. Their wraps were enormous and really tasty, too!
Go Wine and Craft Beer Tasting
The Boplaas Family Vineyard wines have a tasting room, right here at Redberry. A simple indoor and covered outdoor area are great places to gather with friends and try some of their interesting pairings. The pairings range from a brandy and fudge pairing to whisky and chocolate.
Indulge in Handcrafted Ice-cream
The Framboos Handcrafted Ice-cream store serves soft serve, ice cream sandwiches, milkshakes, waffles and more. You can even customize your choice by adding extra toppings and sauces from a selected variety on display.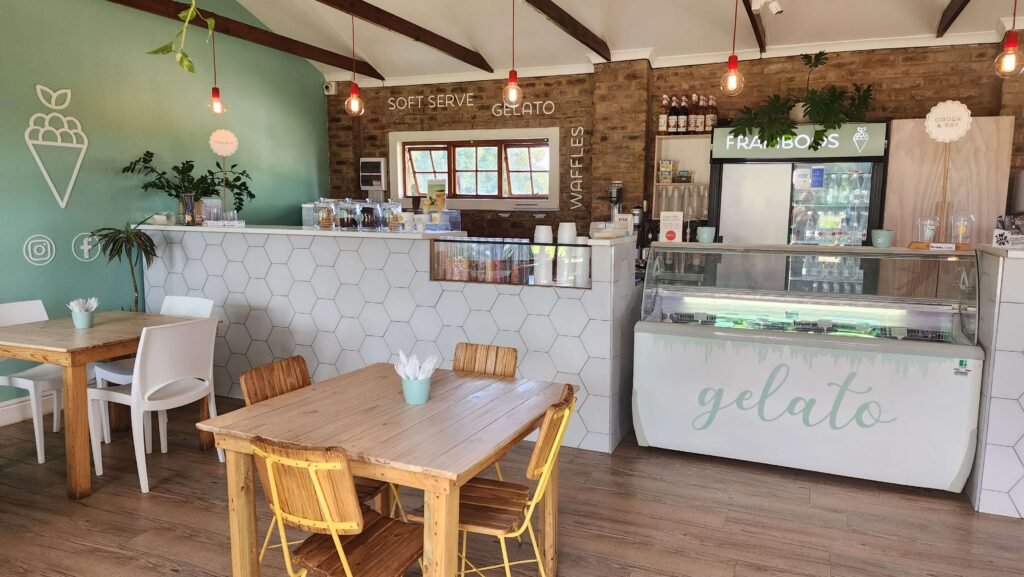 Browse the Redberry Farm Stall
If you didn't get the chance to pick your own strawberries, the Farm Stall sells freshly picked strawberries daily. They also sell various strawberry products such as strawberry jam, syrup, salad splash and dried strawberries. When in season, their kiwi range is amazing, also. It includes Golden Kiwi jam, Kiwi Berry jam and dried golden kiwis.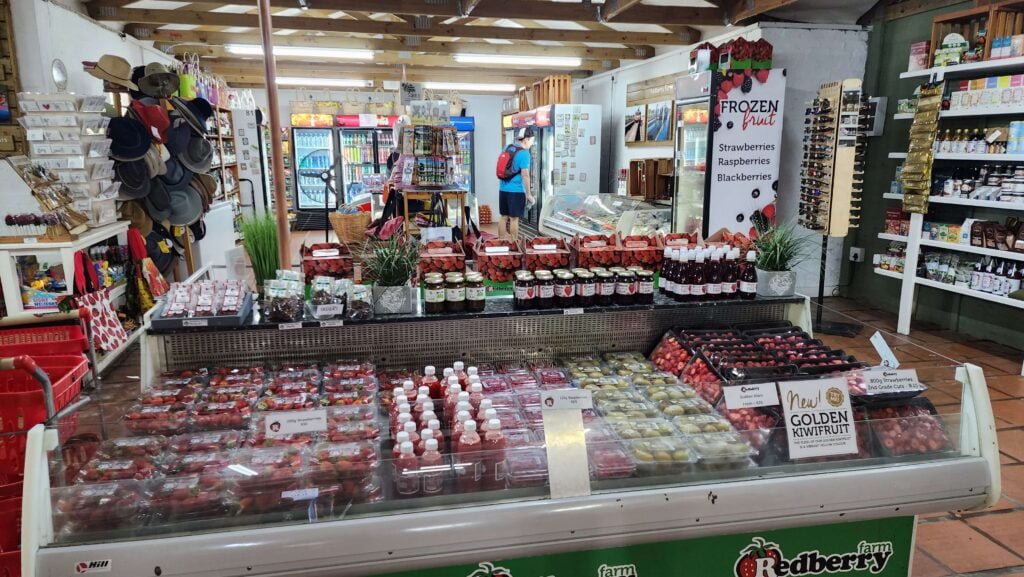 The deli has an excellent selection of cold meats, farm butter, yoghurt and my personal favorite, gourmet cheeses.
In addition to food products, the farm stall also features a diverse array of one-of-a-kind, handcrafted gifts, some of which have a strawberry theme.
Redberry Farm is a place of boundless fun and flavors, set against the backdrop of the stunning Outeniqua Mountains. Whether you're picking strawberries, navigating the Hedge Maze, eating delicious food, or exploring the handcrafted gifts in the shops, Redberry farm has something for everyone.
Where to find Redberry Farm: Geelhoutboom Road, Blanco, George, 6530
If you enjoyed this post, check out another unique activity in George below:
George Power Van
The George Power Van is a spectacular rail car journey through the Outeniqua Mountains with...