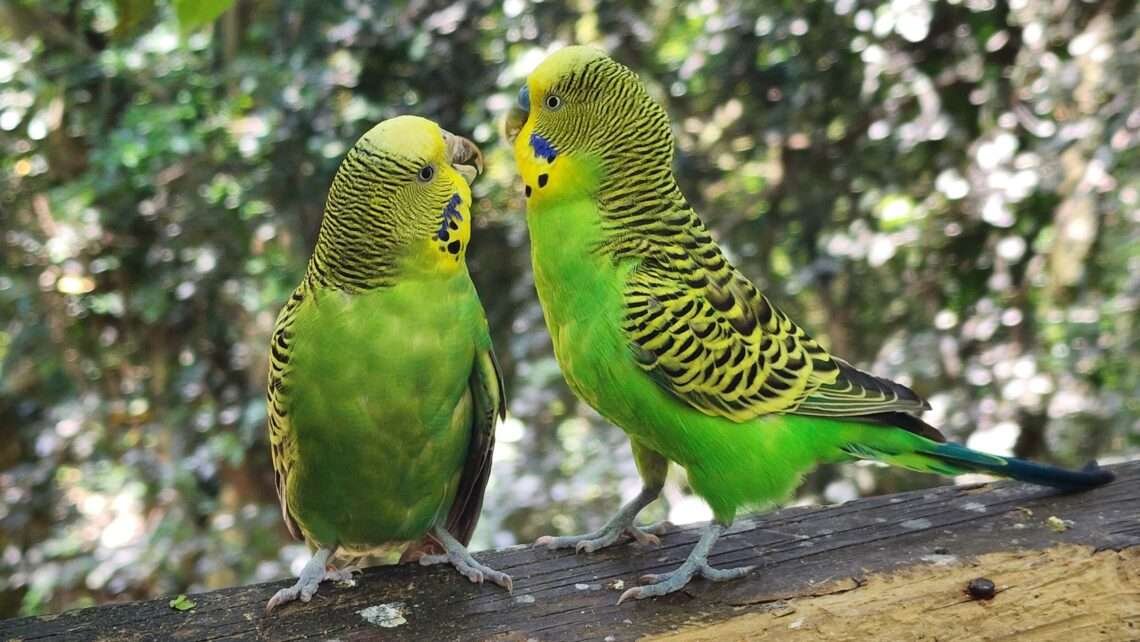 Birds of Eden – Exploring a Feathered Paradise
Birds of Eden is located in Plettenberg Bay along South Africa's Garden Route. This bird lovers paradise, spanning two hectares, is in fact the largest free-flight bird aviary in the world. This vast enclosure is home to over 3,500 birds representing more than 220 species. The entire sanctuary has been designed to replicate the indigenous forests of the Tsitsikamma region. This is in an attempt to provide the birds with as natural an environment as possible.
Where do the birds come from?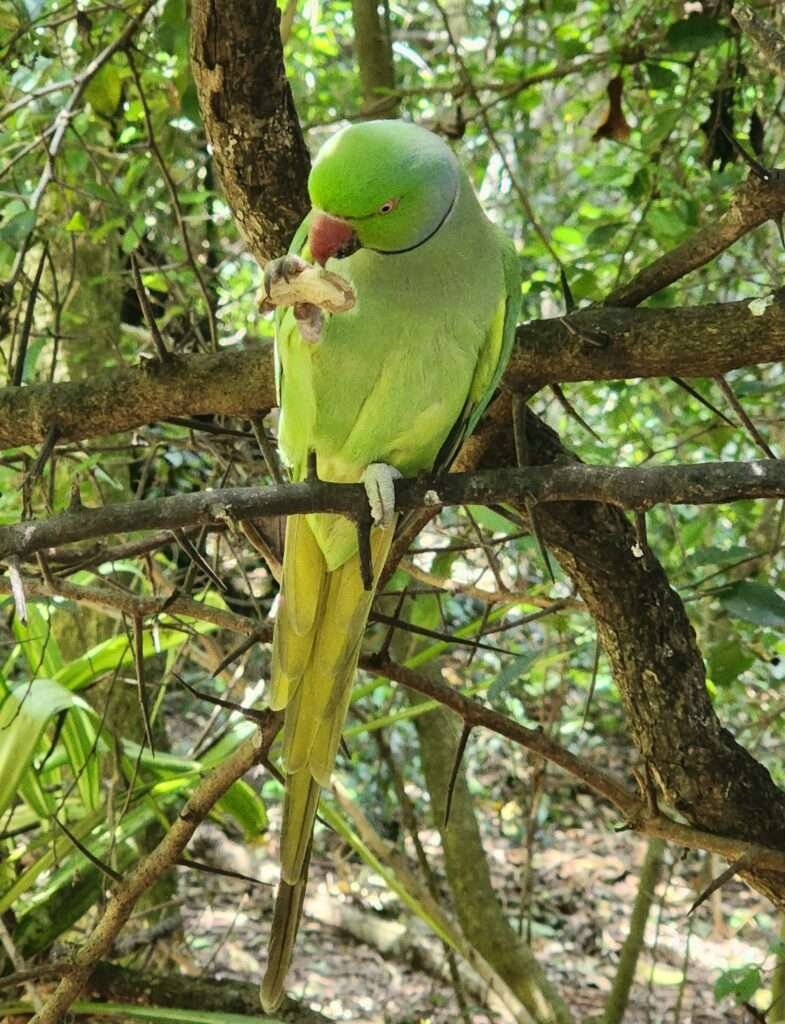 The aviary houses a mix of exotic and African birds, including those that were once kept as pets or hand-reared. This is why some of the birds, especially the 60 different species of parrots, seem unafraid of humans. All new birds at Birds of Eden go through rehabilitation before joining the main aviary, as many of them were previously kept in small cages.
Conservation and Education at Birds of Eden
Birds of Eden is also a center for education and conservation. The sanctuary plays a crucial role in the preservation of endangered bird species and works tirelessly to promote avian welfare. At Birds of Eden, visitors can learn about these efforts and how they can contribute to the conservation of these beautiful creatures.
A walk through Birds of Eden
Your walk starts through a series of elevated walkways as the birds move and fly freely around you. You'll quickly notice some of the less shy birds sitting on the wooden walkway, curiously watching you. Since many of these birds are used to people, they may come close to you. However, it is a no-touch sanctuary so it's best to let the birds be.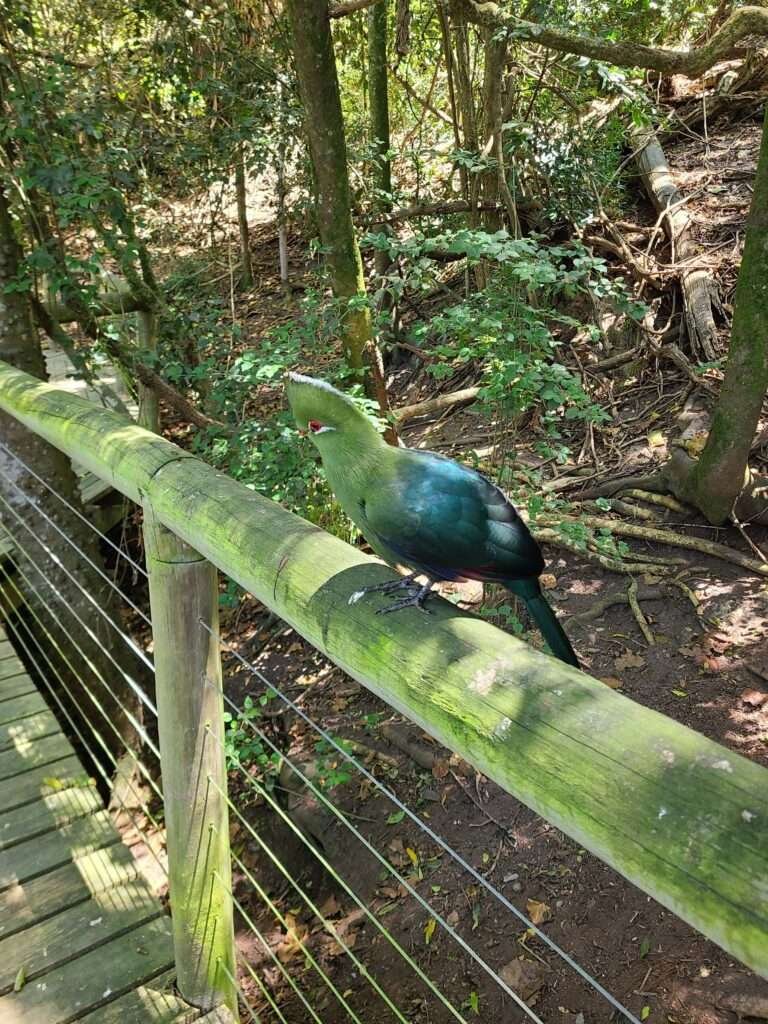 While they do naturally search for leaves, berries, and fruits in the forest, the sanctuary also provides additional nourishment in the form of sliced fruit, vegetables, and nuts.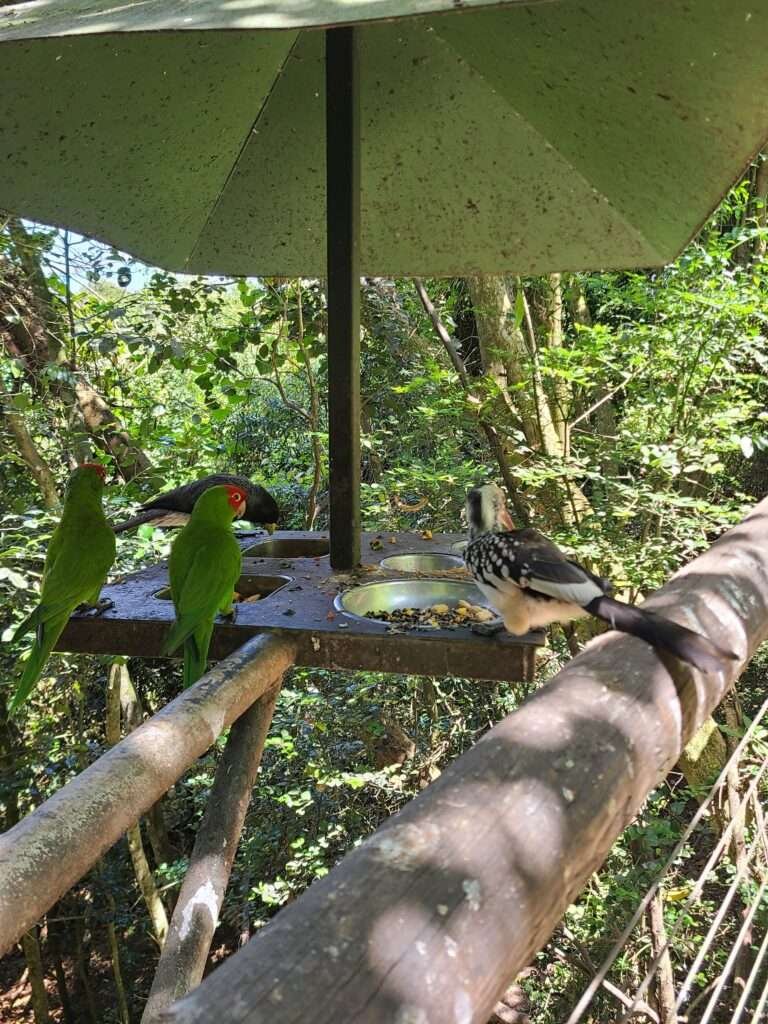 The wood-slatted walkway eventually leads to a brick pathway, where you can see many birds cutely waddling along the ground.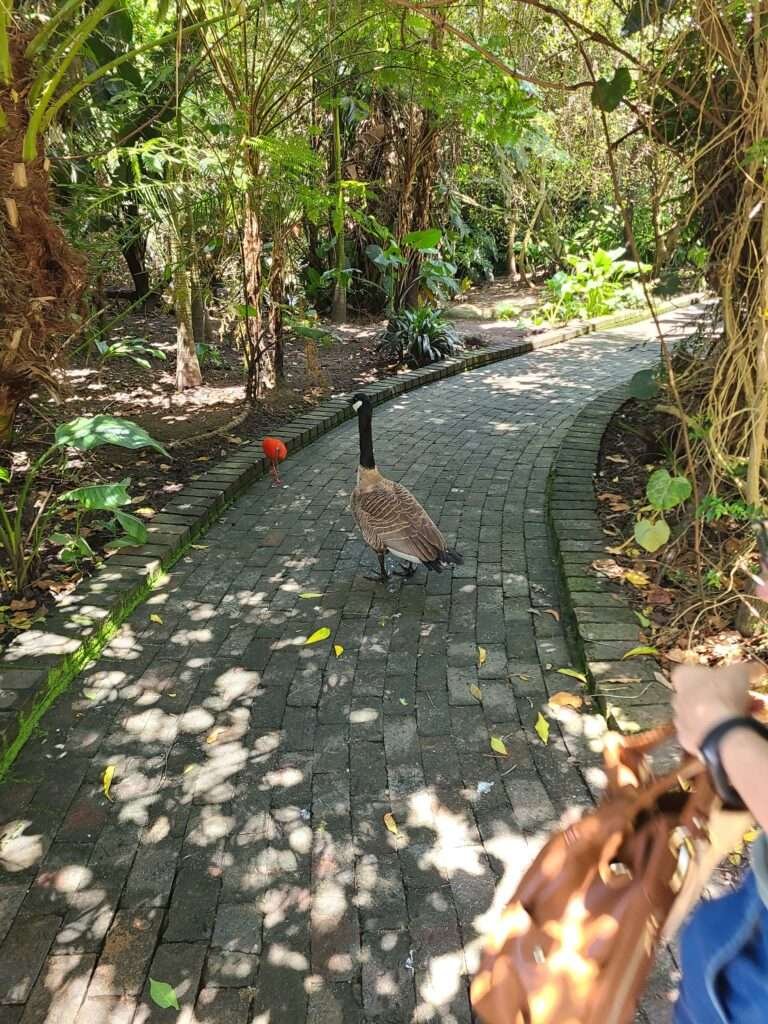 Throughout the sanctuary, you'll come across some natural nesting areas. These spaces are where certain bird species build their nests, lay eggs, and rear their young. It's an opportunity to see the nesting behavior and, with a bit of luck, you might spot fluffy chicks in their nests.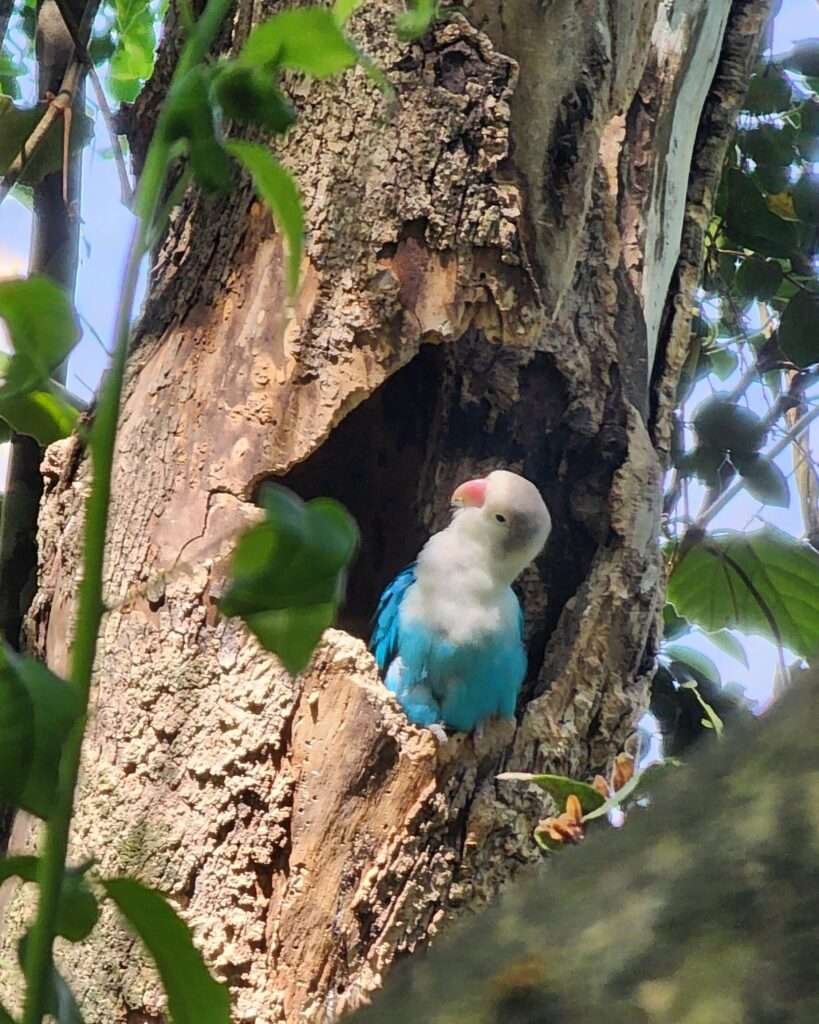 Finally, the path meanders through the water bird section. It then ends with a cozy cafe where you can grab a snack or some coffee, which watching the birds go about their business.
While walking, keep an eye out for the blue duiker, South Africa's smallest antelope species.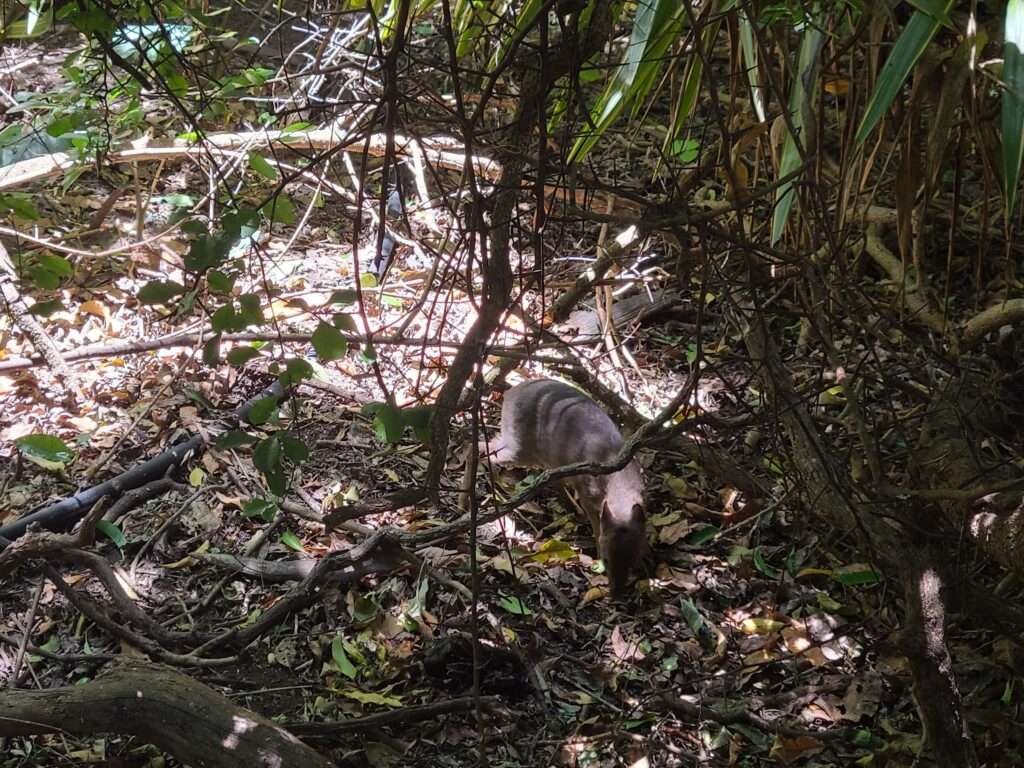 Useful Information for Birds of Eden
Where to purchase tickets for Birds of Eden
Upon arrival, you have the option to buy a ticket at the store's counter at Birds of Eden.
Alternatively, you can buy tickets online through their official website.
To view current rates, visit Birds of Eden's official page.
Combined ticket savings!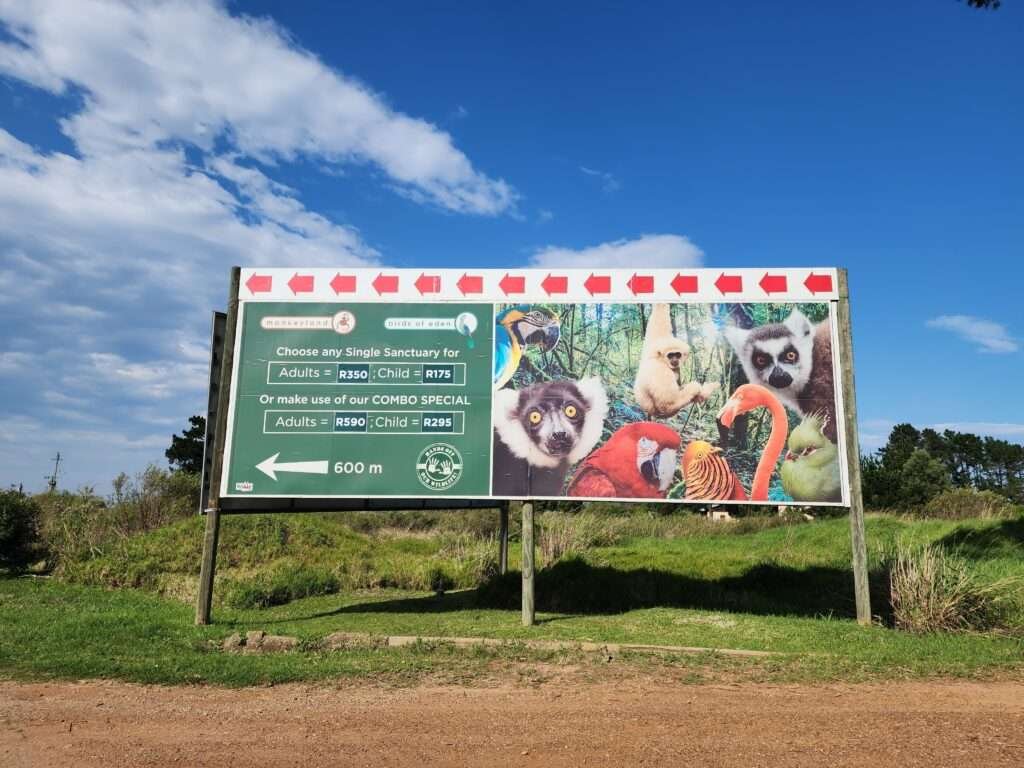 When you bundle your entry ticket with either Monkeyland or Jukani Wildlife Sanctuary for R590, you'll enjoy a savings of R110. Moreover, purchasing a ticket that covers all three sanctuaries – Monkeyland, Birds of Eden, and Jukani – for R700 will yield a whopping R350 in savings. Essentially, one of the venues becomes practically free!
When to visit Birds of Eden
Birds of Eden is open seven days a week, and the best time to visit is during the morning or late afternoon when the birds are most active. Birds of Eden is an amazing place and it's easy to spend 3 or 4 hours there if you love your birds. The more patient you are, the more species you will see!
---
While you're in the area, why not head on over to Monkeyland just a 5 minute walk away. Just like with Birds of Eden, Monkeyland is a lovely primate sanctuary that is also enjoyable and a great stop along the Garden Route of South Africa.
Check out more things to see and do along South Africa's Garden Route by clicking here.