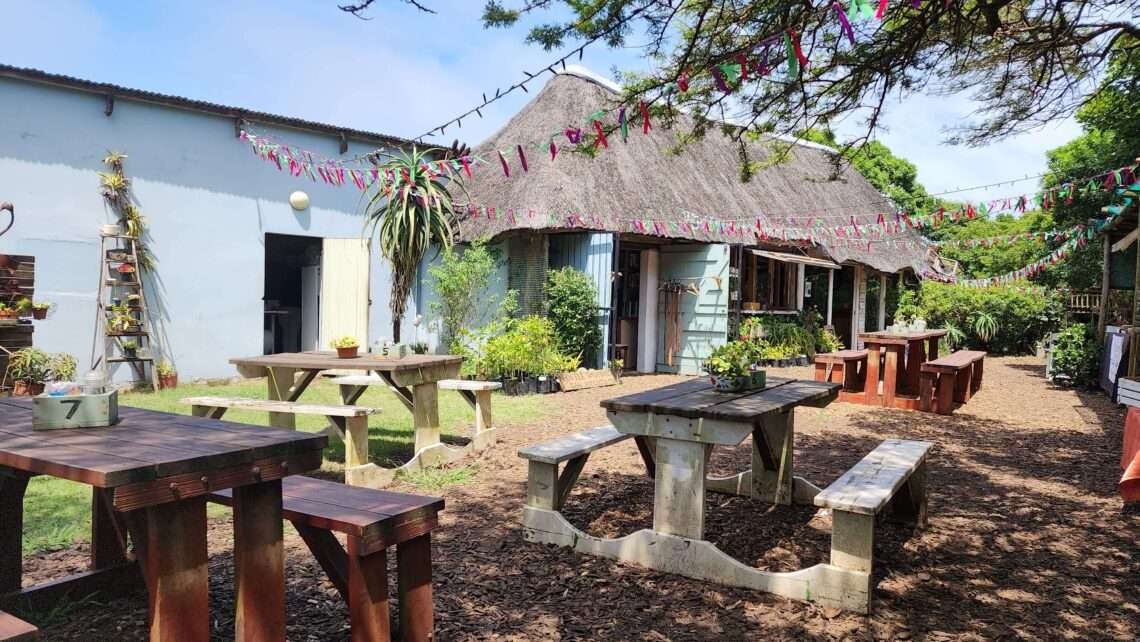 Tea in the Trees, a hidden gem in Chintsa
Tea in the Trees is a lovely restaurant and events venue located near Chintsa, just 25km away from East London. Beyond its restaurant and events, though, it also holds a small market on the first and last Sunday of the month. There's even a short walking trail on the property, making it an ideal destination for a morning or afternoon trip.
Outdoor Seating
Tea in the Trees offers two lovely outdoor seating options: One out front under the shade of trees and another on the back patio. Every time I have visited here, their food has been exceptional. Their menu has a variety of options and everythings is freshly prepared daily.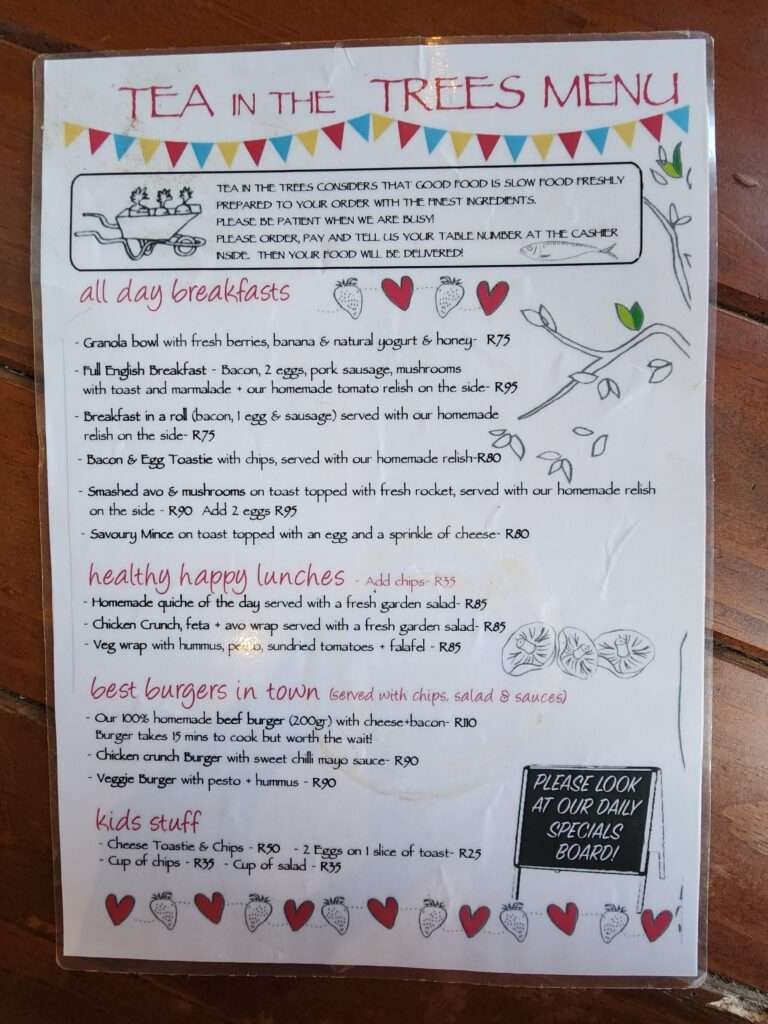 The spinach feta quiche is one of my favorites! The flaky crust and creamy spinach feta filling is a perfect combination. At the time of our visit we also had the most delicious French toast, topped with bacon strawberries and banana.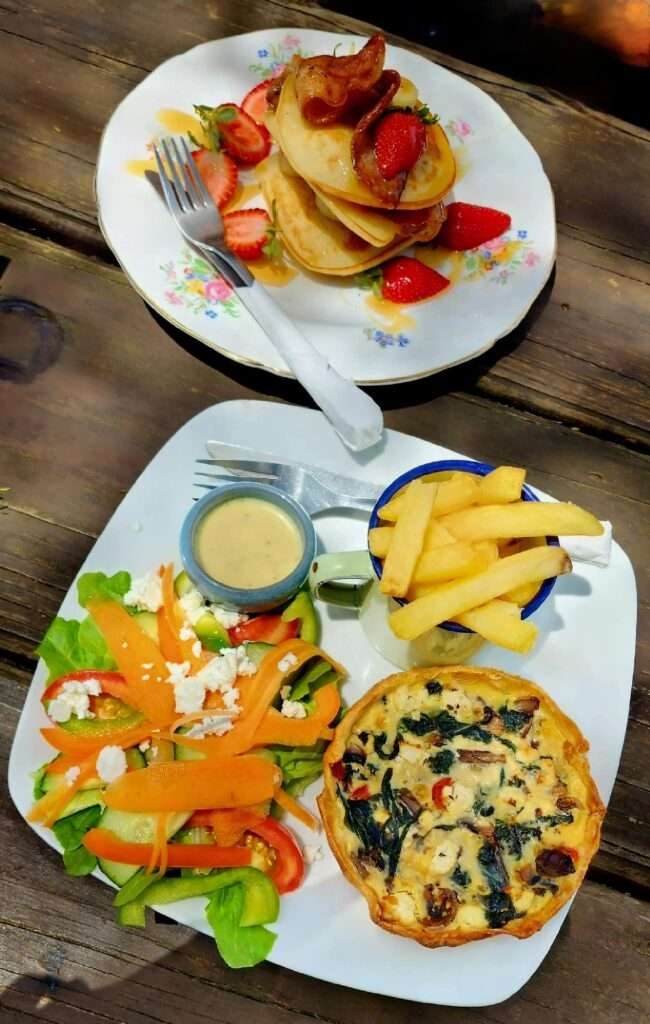 The Indoor Area
I love their indoor area just as much as the outdoor sections. The wooden interior has overhanging fairy lights, casting a soft glow on the room. There's plenty of seating for either large or small groups.
At the back of the restaurant, a small art gallery showcases lovely artwork, that is also for sale.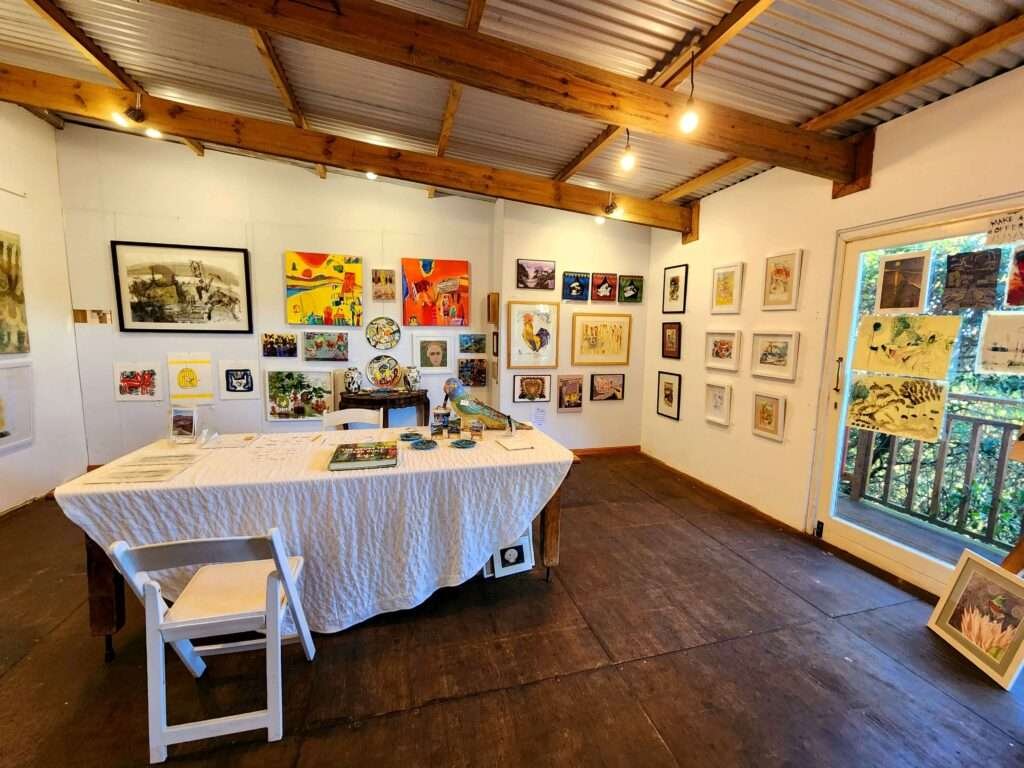 I'm really fussy when it comes to my coffee, but Tea in the Trees doesn't disappoint here either. The coffee not only tastes great but it's also so prettily presented. The flower display on the table adds a touch of romance to the overall vibe.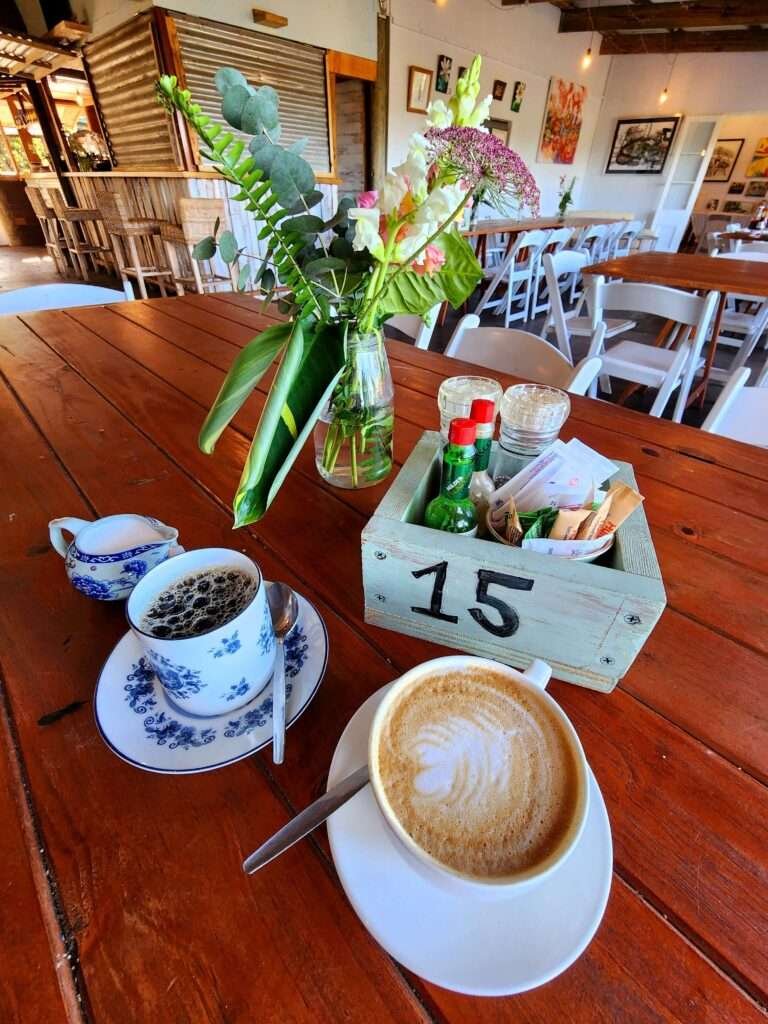 Tea in the Trees truly is a hidden gem in the Chintsa area of the Wild Coast. With its relaxing atmosphere delicious food options, and friendly hospitality, it's a must-visit spot for both locals and travelers.
When to visit Tea in the Trees
The restaurant is open Wednesdays to Sundays from 09:00 – 14:00.
Where to find Tea in the Trees
Chintsa west road, Chintsa West, Amatola, 5279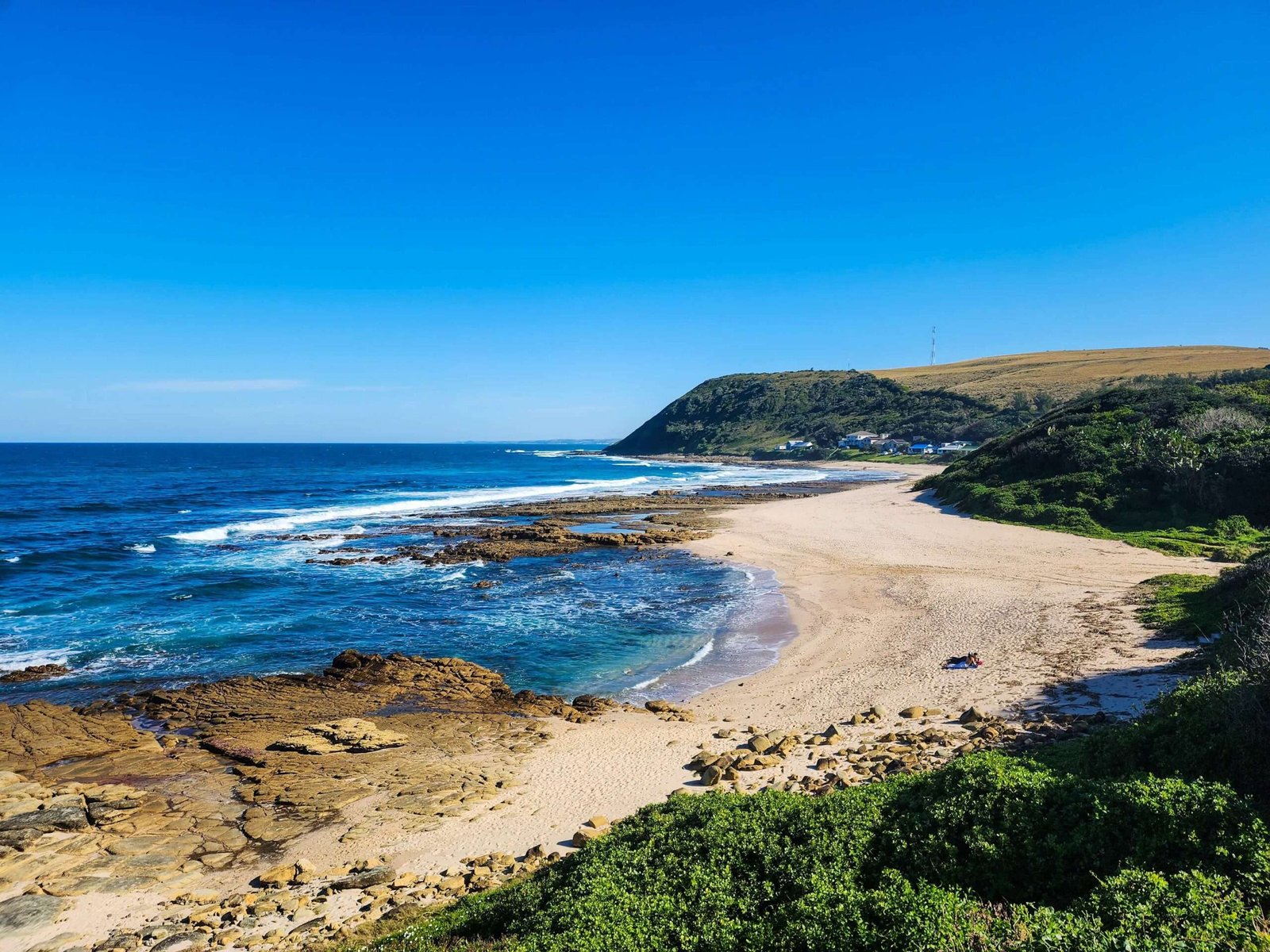 A little off the beaten track, these easy-to-reach places along the Wild Coast are beautifully...