Exploring the best farm stalls along the Garden Route
Tucked away on the southern coast of South Africa, the Garden Route is a breathtaking stretch of natural beauty, known for its forests, pristine beaches and dramatic cliffs. Although the route is well-known for its natural wonders, the farm stalls along the Garden Route often go unnoticed. Yet, these stalls are more than just places to buy fresh food and handmade items. In these charming spots, you can also enjoy a fusion of traditions that showcase the nation's history and diverse people. Whether you're sampling local treats or browsing handcrafted items, these farm stalls offer an authentic taste of South African life. This blog post aims to introduce you to some of the best farm stalls along the Garden Route that are definitely worth a visit.
1. Natures Way Farm Stall, a hidden gem along the Garden Route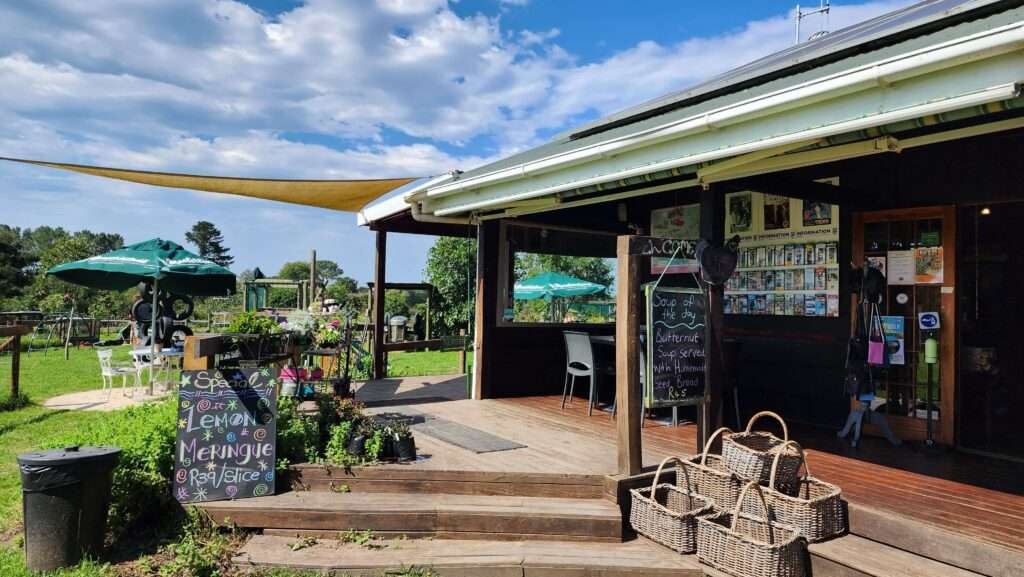 Nature's Way Farm Stall, situated conveniently off the N2 in Nature's Valley, is more than just a typical farm stall. Offering a diverse experience, it includes a plant nursery, a restaurant, a souvenir and boutique clothing shop, and accommodations. The farm stall sells a great variety of local and homemade goods, including freshly baked bread, pies, pastries, and exceptional dairy products made on-site. The veranda is a perfect spot to enjoy meals, coffee, or handmade cakes while taking in the peaceful surroundings. Families with kids can take advantage of the great play area. There's even a little shop nearby where you can buy souvinors, clothes, and Rain natural skincare products. And if just a stop-over isn't enough, they also have the most gorgeous farmstay accommodations. The cottages have beautiful views of green fields and the Tsitsikamma mountain range.
Address: The Crags, R102 to Natures Valley, Plettenberg Bay, 6602
2. Shabby Fufu, a quirky little farm stall along the Garden Route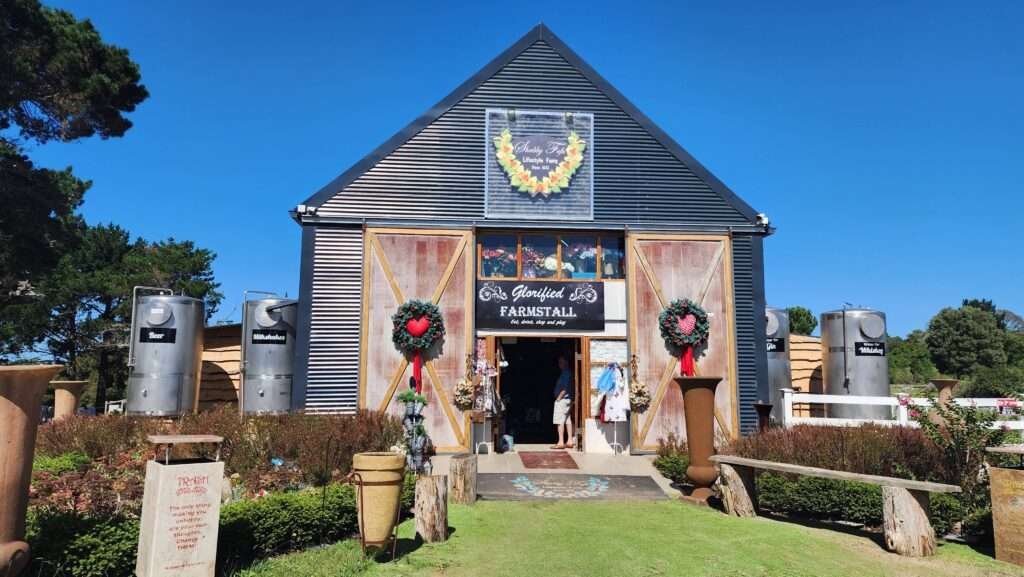 Shabby Fufu is a quirky but gorgeous farm stall in Plettenberg Bay with a great selection of homeware, decor, clothing and trinkets. The restaurant serves both light meals and cakes indoors and outdoors. The outdoor tables have a view of a large children's play area and a small pond. The inside, with its diverse and eclectic design is a fun place to browse. This unique farm stall certainly has a quirky and entertaining edge.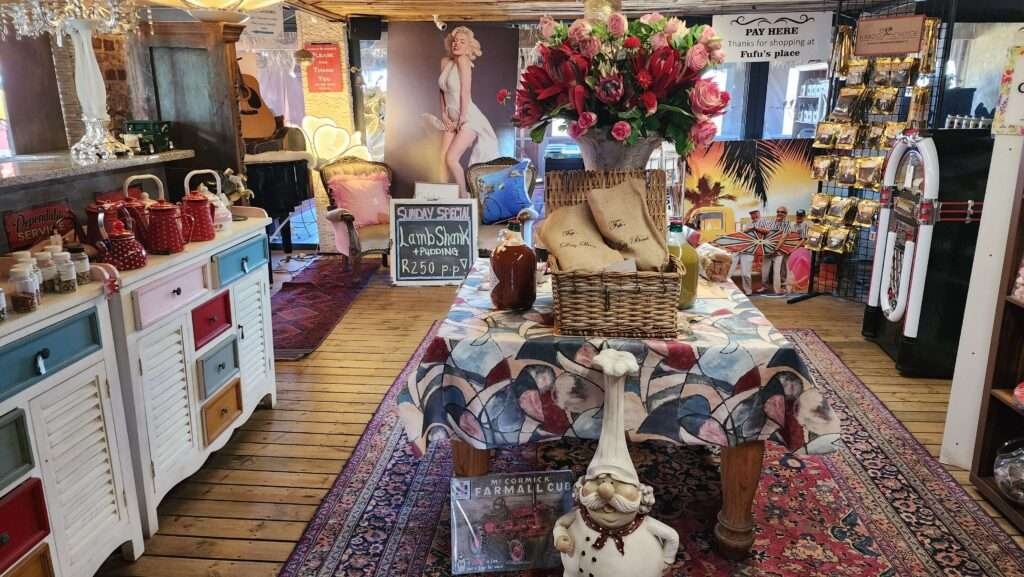 Address: Shabby fufu lies 10.1km from the centre of Plettenberg Bay in Greater, Plettenberg Bay, 6600
3. Thyme and Again, a small and intimate farm stall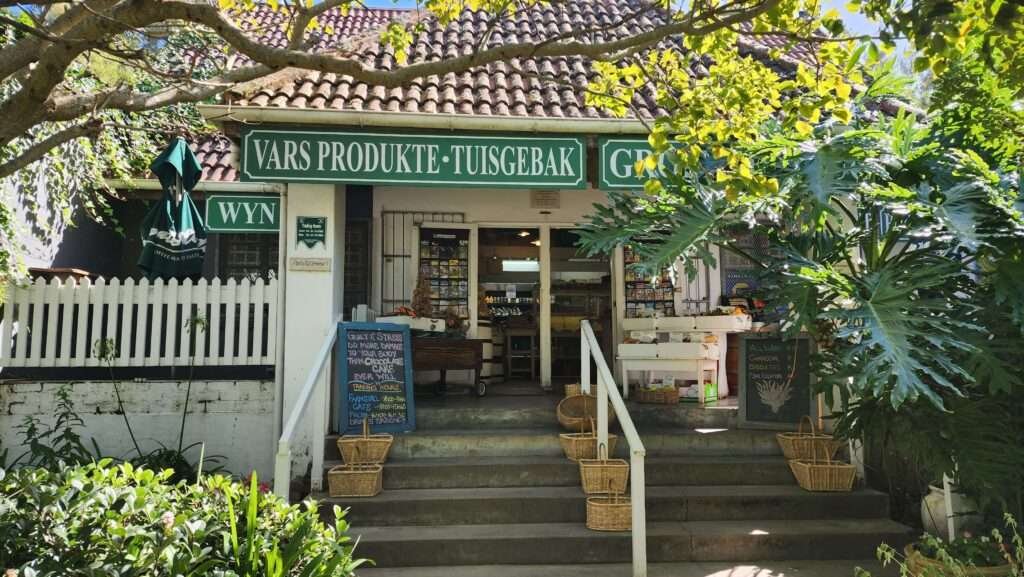 Thyme & Again Farm Stall is a small country restaurant and supermarket in Plettenberg Bay that sells a variety of goods, from sweet and savory delicacies to handcrafted bags and baskets. In the small deli section, you'll find a selection of fresh farm produce, along with cheeses and meats. Right next to it, there's also a room filled with a fantastic selection of liquors. These include brandies, nougat cream liqueur, and a range of red, white, and sparkling wines. The coffee shop, which offers free wifi, is a great place to stop and recharge during a road trip.
Address: N2, Plettenberg Bay, 6600
4. The Heath Complex: Books, cheese and raptors!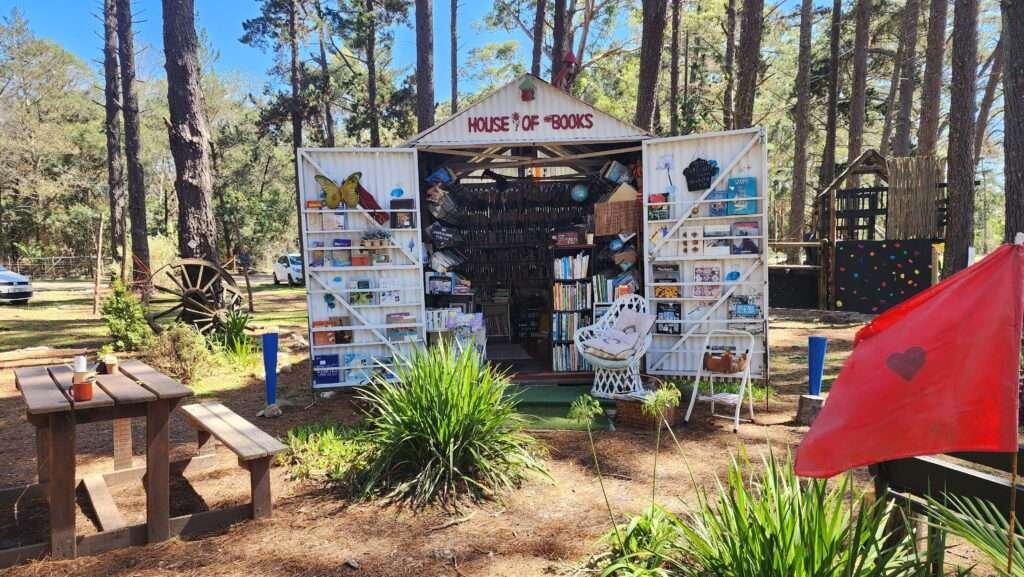 Conveniently located along the N2 route between Knysna and Plettenberg Bay, The Heath is a beloved destination perfect for the entire family. There's a little something of everything, from a raptor center, food stalls, locally made crafts, a plant nursery, a labyrinth, and even a boutique clothing store. Notably, a highlight is 'The Cheeseman' store. Paul Page, the founder of the original Cheeseman, started selling cheese from the white bridge trading station on the Knysna lagoon road in the early nineties. Building a strong reputation for quality cheese along the Garden Route, Paul later moved his Padstall to the Heath. It sells a range of cheeses, along with a variety of preserves, biltong, jams, and sweet treats.
Address: N2, Plettenberg Bay, 6600
5. Mosaic Village and Wild Oats Market
The Mosaic Village in Sedgefield is a really fun stop! The Table Bistro, Deli and Craft Bar has a huge range of products such as olive oils, artisanal mustards, pastas, pâtés, cheeses, vinaigrettes, olives, home-baked packaged meals and more. Their sweet treats are also out of this world, from homemade double thick ice-cream, organic fruit juices, honey and a selection of jams. Eye-catching animal figures created from recycled metals line the lawns at the entrance. Furthermore, the quirky little octopus garden features (well, you guessed it!) a giant and colorful mosaic octopus and a whale sculpture. The Scarab Art and Craft village has authentic, handmade products from clothing to a paper and craft center. Additionally, there's also a playground area for the kids. For the adults, the Sedgefield Craft Brewery is a favorite!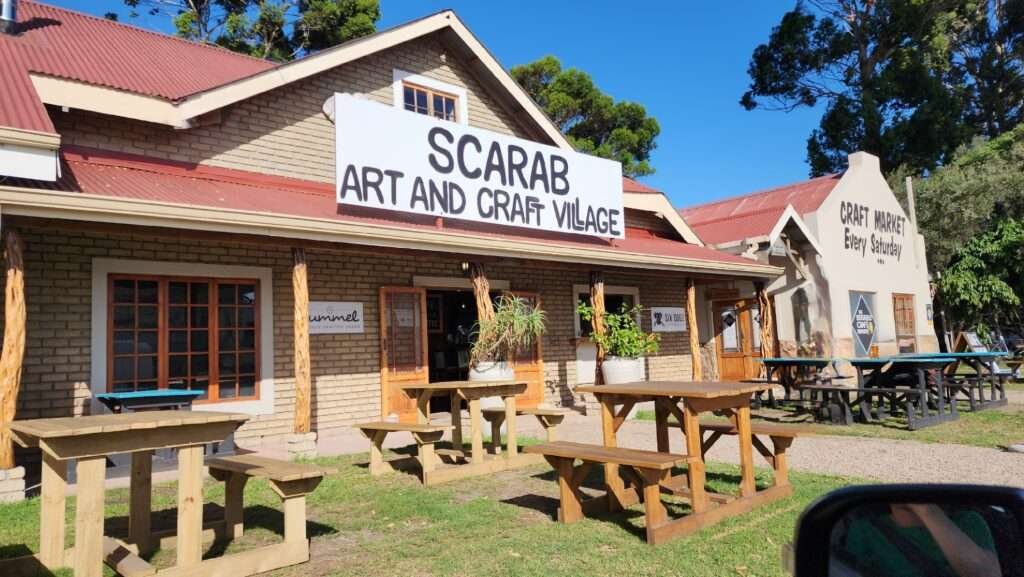 Every Saturday morning throughout the year (from 7:30 – 12 noon summer, 08:00 – 12 noon winter), the Wild Oats Market is open to visitors. The market features locally-produced foods including free-range meats, chicken, lamb, dairy and cheese. The market is also known for its farm-fresh vegetables, freshly baked and preserved products, as well as a diverse selection of breakfast options cooked right off the grill.
Address: Mosaic Village, Paul Kruger St, The Island, Sedgefield, 6573
6. Timberlake Village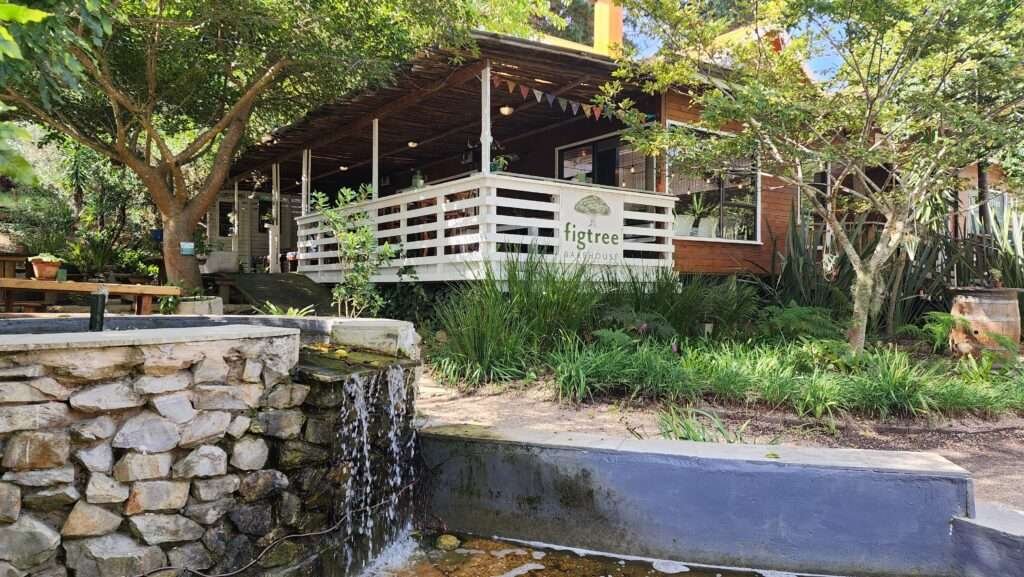 Timberlake Village was initiated back in 2006 with the enduring vision of highlighting small, locally-owned businesses in a relaxing outdoor environment. Their four eateries have a range of incredible offerings, from bread at the Fig Tree Bakehouse to delicious coffee and home-baked cakes at the Naughty Monkey Cafe. At Timberlake, there are also plenty of shopping opportunities. For example, NAVA Apparel specializes in leather products, handmade in South Africa by local artisans. The stunning Oak Barrel boutique wine shop stocks a range of fine wines, artisanal spirits and craft beer. There's even a jewellery, mohair product store and art galleries to browse.
Address: N2 halfway between Wilderness and Sedgefield, Wilderness, 6560
So, be sure that you don't miss out on these unique farm stalls as you wind your way along the beautiful Garden Route. Each of them contributes its own special touch to your journey.