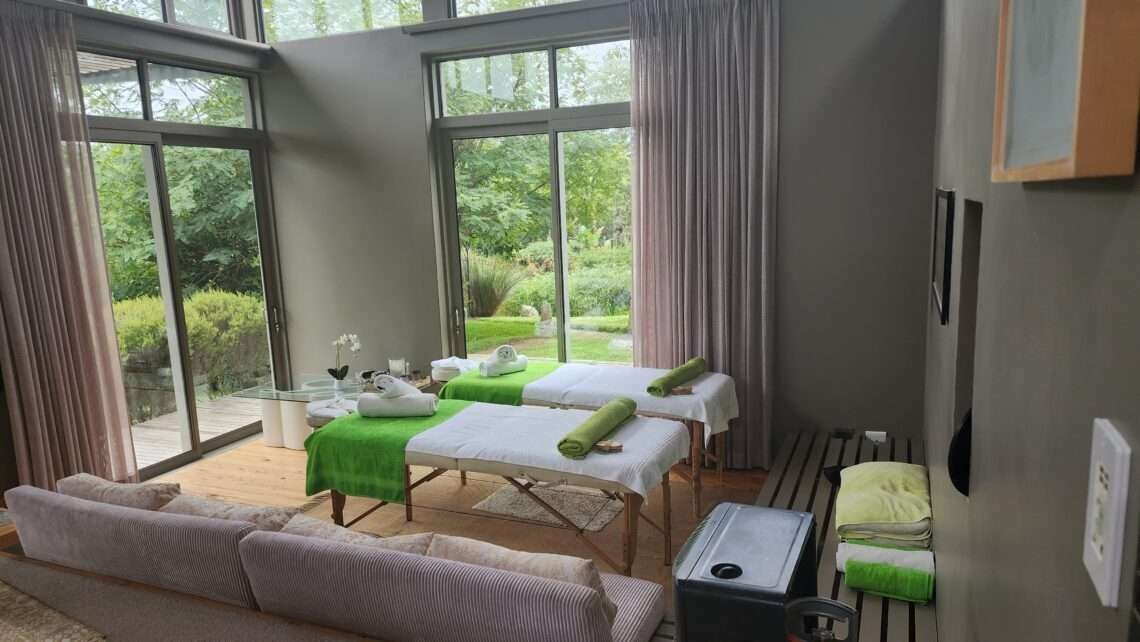 Forest Nature Spa: Ultimate Relaxation in Natures Valley
The Forest Nature Spa, near Natures Valley, is a boutique, Bali-inspired spa tucked away in a calm and quiet forest setting. The building that houses the spa was originally designed as a dream home by the owners. Named the 'Barefoot Palace', the vision was to create an off-the-grid self-sufficient home. The building design is stunning and the years of hard work to create it in perfect harmony with nature really paid off.
Another remarkable aspect of the Spa is its central mission of empowering and supporting women from the local communities. In 2010, the Spa secured funding for the training of 15 women in bodywork. What's more, six of these women have stayed with the Forest Nature Spa and continue to improve their training to an excellent level.
Reconnect with nature at the Forest Spa
The essence of the Forest Nature Spa is rooted in the idea that a profound connection with nature is vital for our overall well-being. As you step into the spa's eco-friendly facilities, you'll see plenty of plants and trees in and around the property. In fact, the entire design effortlessly blends with nature, creating a true 'oasis experience'.
Signature Treatments
Forest Nature Spa offers a variety of treatments inspired by the healing power of nature. Treatments can be customized and include massages, private baths, body brushes, lunch and bubbly.
The packages range in price from about R1440 to R4150 per couple. Individual treatments ranging in price from around R700 – R1440 are also available.
For more information on the specific packages, follow this link.
Our blissful experience at Forest Nature Spa
As we approached the Spa's imposing black metal gate, a sense of anticipation filled the air. The Balinese-inspired design was already quite noticeable, making it feel like we were stepping into a faraway retreat.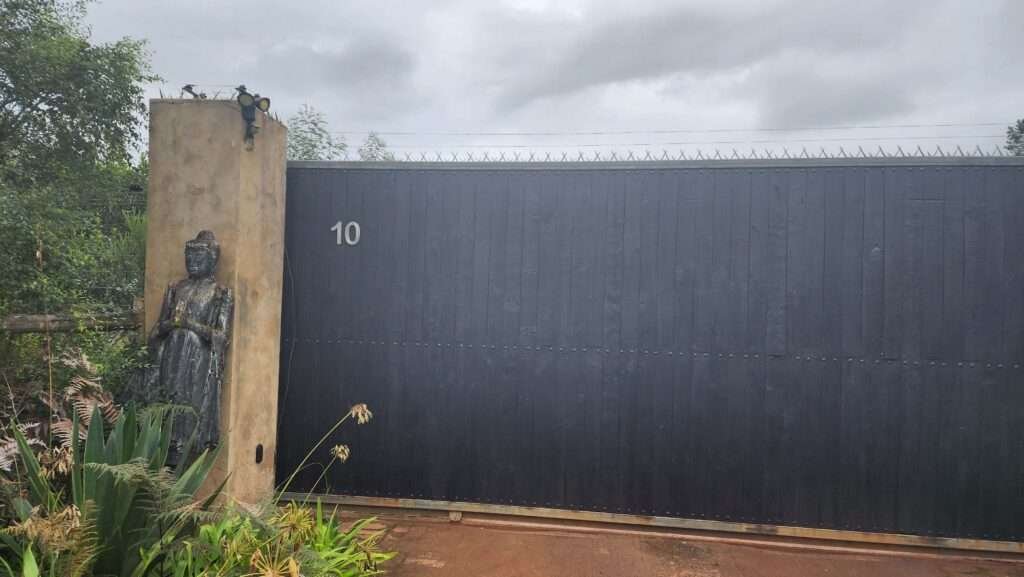 Additionally, it was a nice surprise to find our names displayed on the board, signaling our arrival. This small gesture added an extra layer of warmth, making us feel truly special.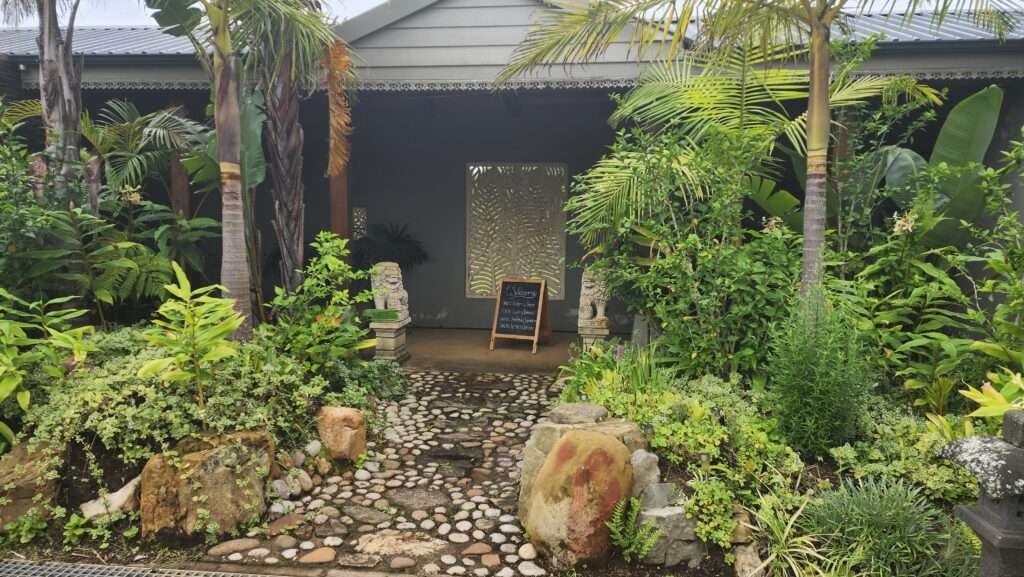 My partner and I chose the half-day couples package, priced at R3650 per couple. This package encompassed a 30-minute foot massage, a 15-minute body exfoliation, a 45-minute full-body massage, and a 30-minute head, neck, and shoulder massage. To make it even more special, a two-course lunch and a bottle of MCC bubbles at the lodge were included as part of the experience.
After changing into indoor slippers at the entrance, we were guided to a room that struck a perfect balance between comfort and sophistication, complete with a crackling fireplace.
We relaxed in the chairs, enjoying the champagne included in our spa package. The main room offered a view of a forested garden and a still pond, evoking a sense of serenity and calm.
A relaxing foot massage at Forest Nature Spa
When we were ready, our host led us to another part of the spa. Then, we changed into robes in a private walk-in closet.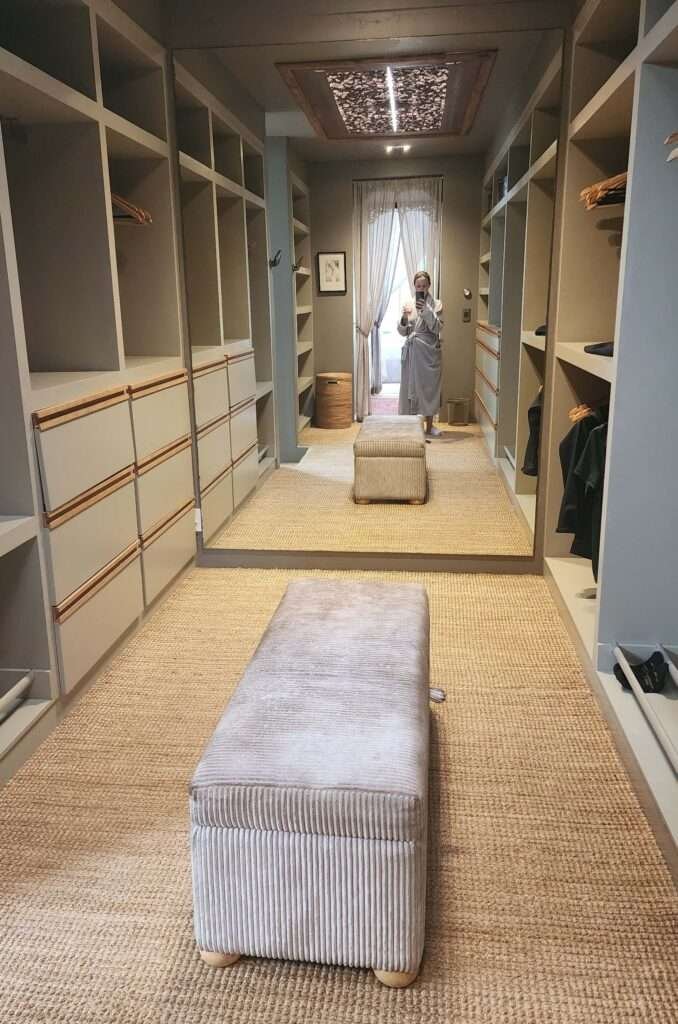 Enjoying champagne and receiving a fantastic 30-minute foot massage and scrub while reclining on the sofa beds is pure bliss!
A full body massage at Forest Nature Spa
Following the foot massage, we moved to the adjoining room to prepare for our body brushing and massage. You have full control over the massage pressure, so you can choose what suits you best. The beds were incredibly comfortable, and the masseuse skillfully worked on all the muscle knots, so we left there with a lot of tension relieved .
A delightful lunch and bubbly!
Once our relaxing massage was over, we went back to the main lodge room to enjoy a simple yet satisfying two-course lunch. The spinach salad and tomato pasta hit the spot, and we continued to unwind with the remaining champagne from our bottle.
A peppermint tart was the sweet ending to our meal.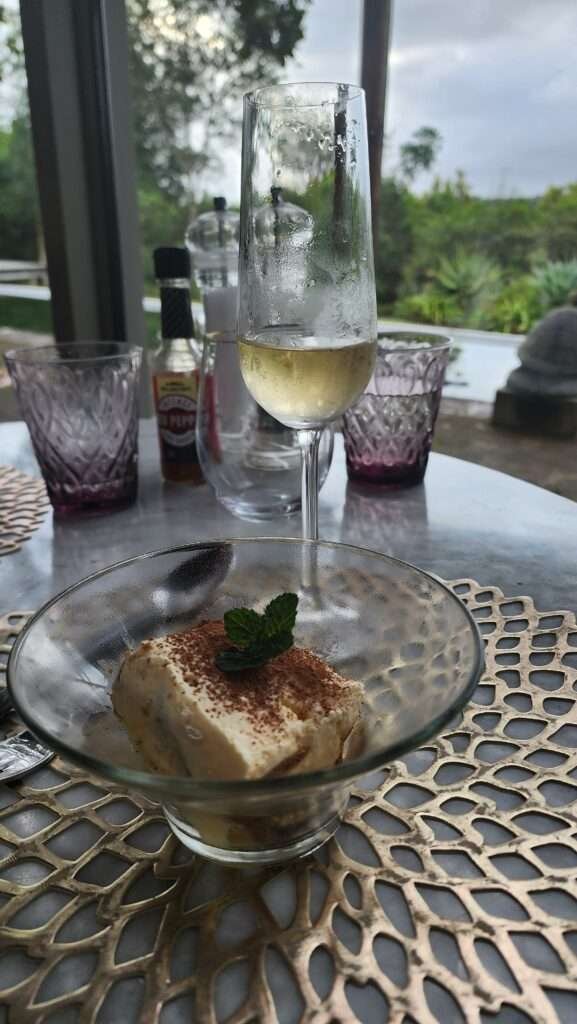 Following several days of hiking in Natures Valley, Forest Nature Spa was a fantastic indulgence and pampering experience. Don't hesitate to spoil yourself! It's also conveniently located near Monkeyland and Birds of Eden, two other prominent attractions along the Garden Route.
Contact Information and Reservations
Email: forestspabooking@gmail.com / louise@forestnaturespa.com
Phone: +27 60 547 4977 / +27 83 675 7161
For a full description of Payment terms and conditions, click here.
How to get to Forest Nature Spa
The Forest Nature Spa is located about 25 minutes from Plettenberg Bay town in The Crags, Western Cape, South Africa
Address: 10 Forest Hall Road, the Crags, Plettenbergy Bay, Western Cape, South Africa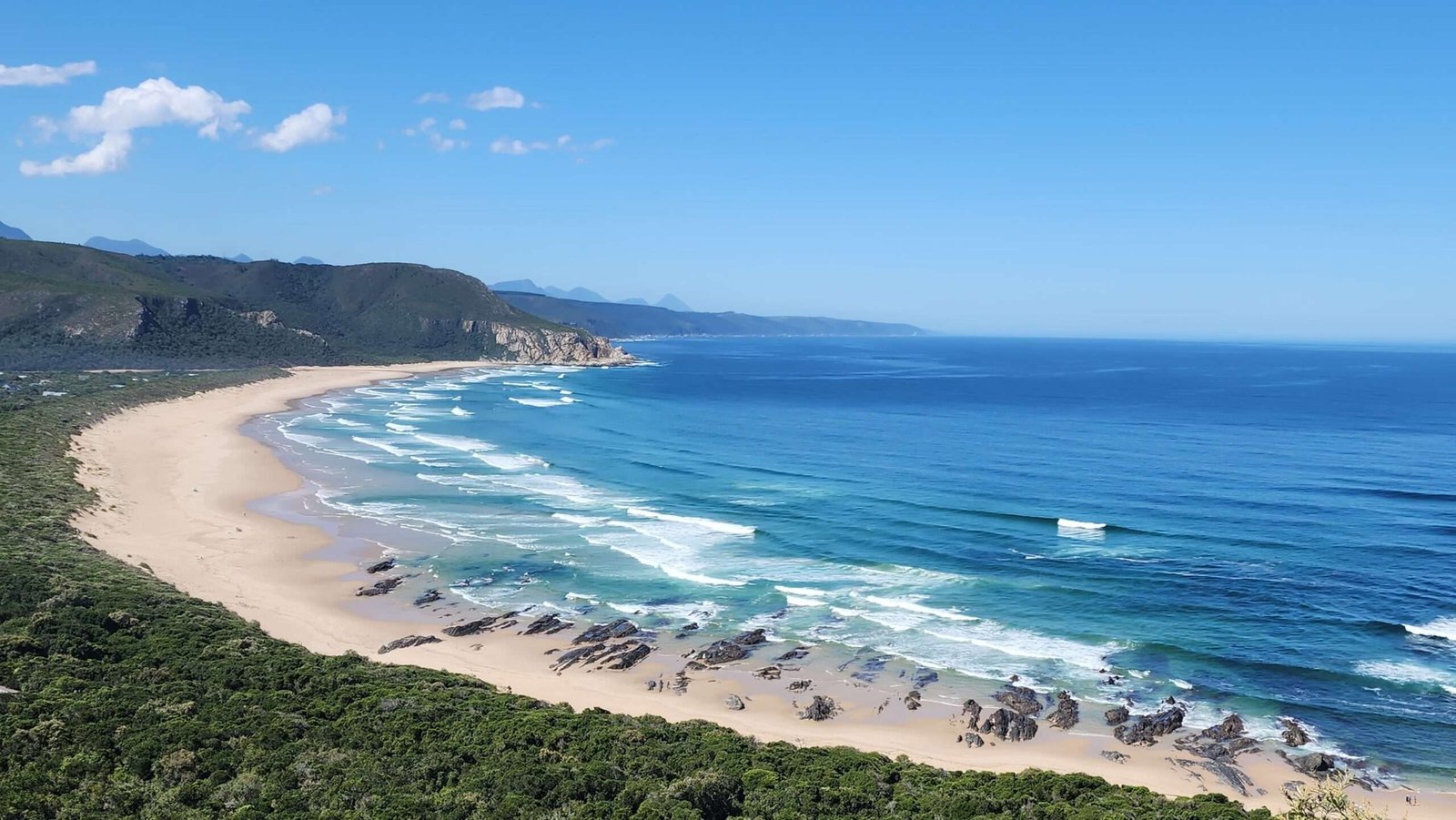 Natures Valley, a small and beautiful seaside village on South Africa's Garden Route, charms with...