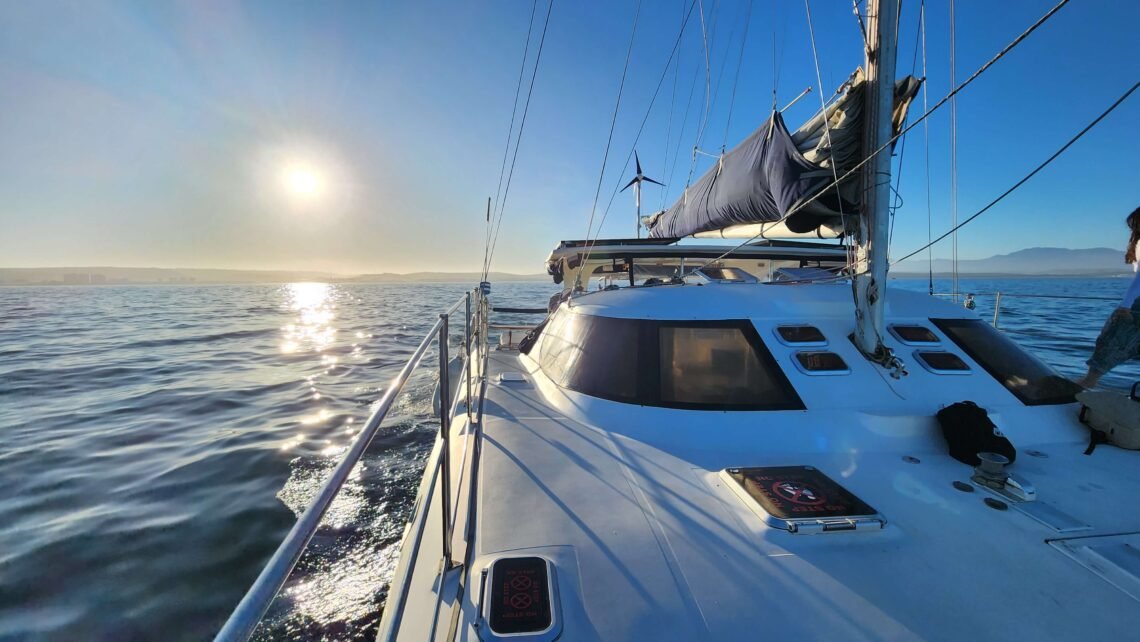 Romonza Boat Trip: Sailing into the sunset in Mossel Bay
Mossel Bay is a beautiful coastal town along South Africa's Garden Route. To enjoy Mossel Bay's stunning coastline and waters, there's no better way than taking a Romonza Boat Trip to Seal Island.
Although several companies provide trips to Seal Island, we chose Romonza on a friend's suggestion. What sets them apart as a tour operator for this excursion is their friendly staff, straightforward reservation process, and flexibility.
Reservation for Romonza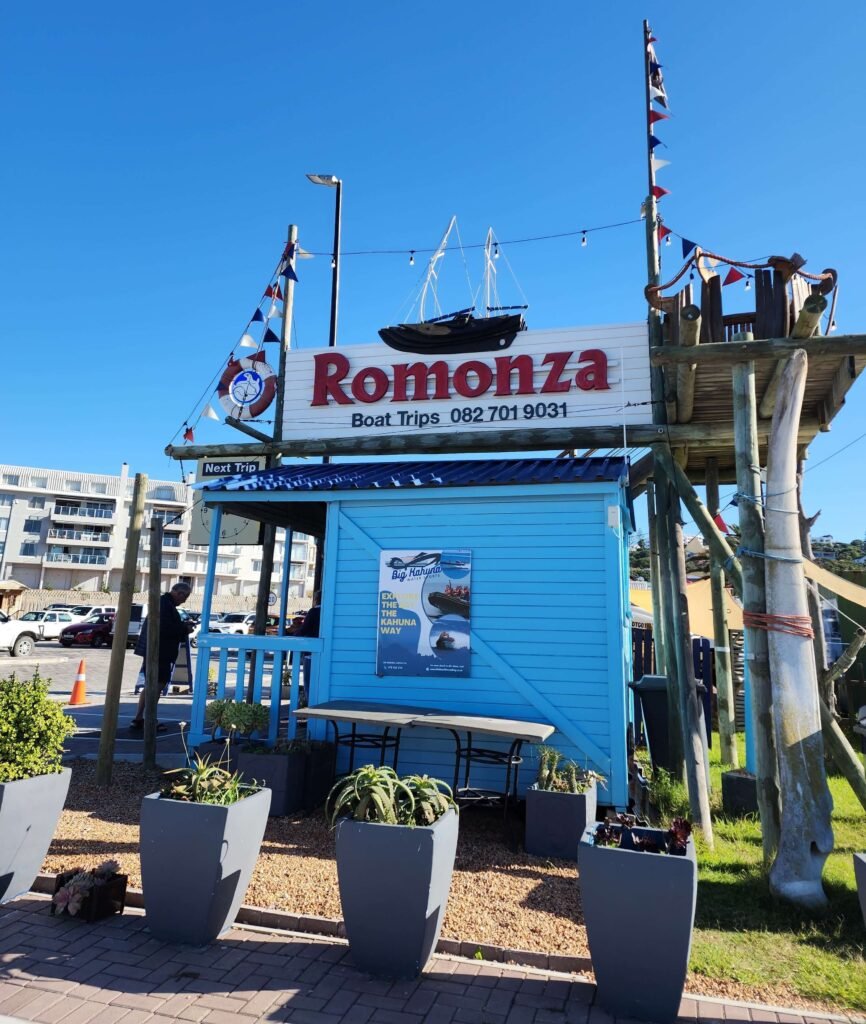 Reservation was quick and Easy! We found their small office at the Mossel Bay Harbor and made a reservation to set sail the next day. It is, however, advised to book in advance during the busy season (December / January).
Alternatively, you can make reservations online or via calling/watsapping Romonza Boat Cruises at +27 82 701 9031.
Setting Sail with the Romonza Boat
We started our trip and it seemed like luck was on our side, as it appeared only two other people had booked for this day and time. So, we basically had the boat to ourselves as if it were a private charter!
The boat ride to seal island is really something special. The views across the Mossel Bay harbor are gorgeous and the ocean stretches endlessly ahead. It felt very relaxed and unhurried.
Seal Island: You smell it before you see it!
Most people set sail from Mossel Bay because they want to see Seal Island. The Island, which is a small, rocky land mass, is home to over 2500 Cape Fur Seals. Heads up, though – you might catch a whiff of these seals before you even spot them. They're real stinky! You can watch them sunbathing on the rocks and splashing around in the water. And if you're lucky, you might see their big enemies, the Great White Sharks, swimming around. Especially in the winter, these sharks are known to jump out of the water, chasing after the seals.
While I loved seeing the lively colony of Cape Fur Seals up close, it was really the sunset (and accompanying moon rise) that stole the show for me.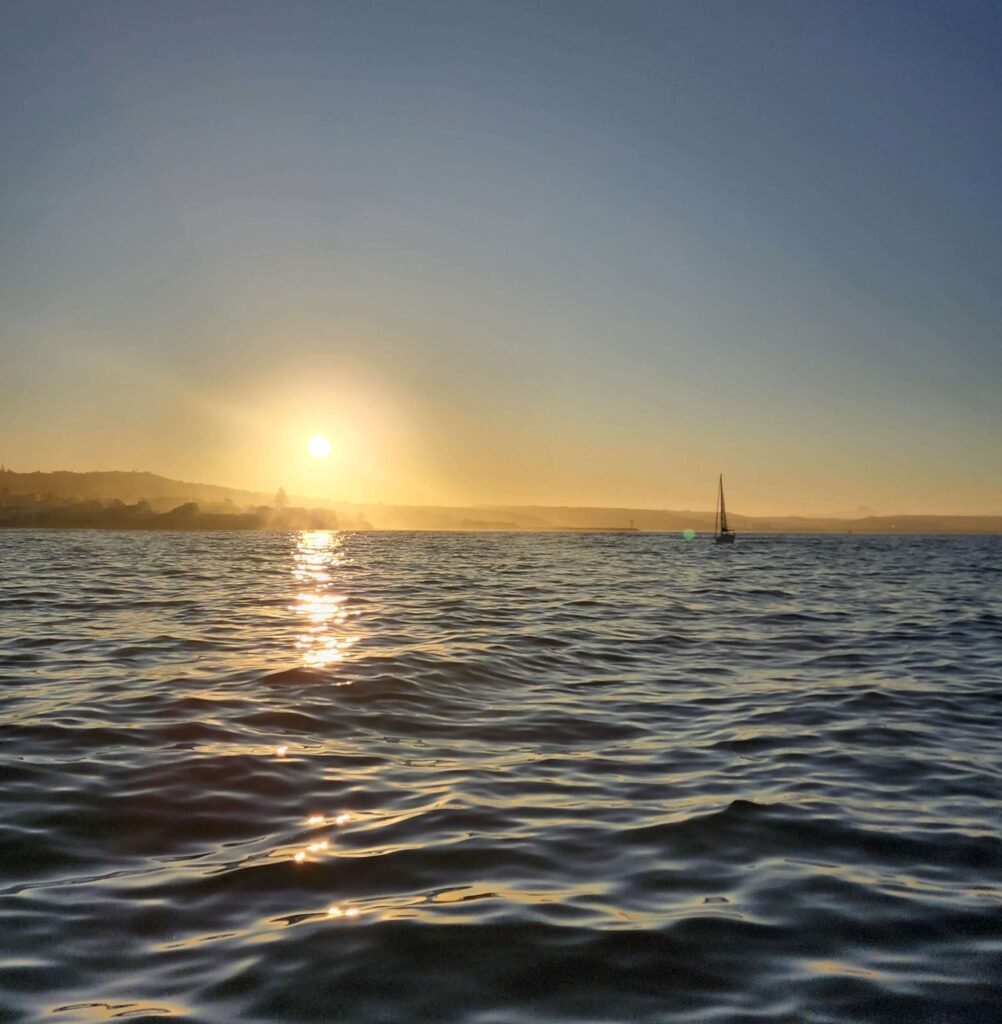 The sun beginning to set over the choppy waters was a spectacular site. Then, just when we thought it couldn't get any better, the moon began to rise. The sky changed from hues of orange and yellow to the softest and most beautiful pinks and purples.
Another awesome things about the Romonza Boat Cruise is that you're allowed to bring drinks on board. Enjoying sips from our bottle of wine while watching the sunset and moonrise was a really special moment for us.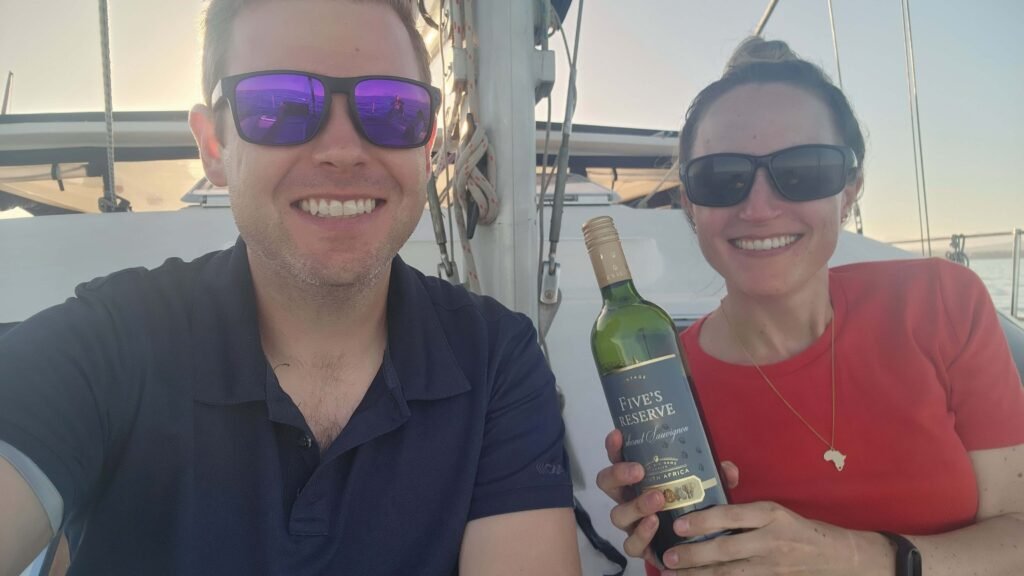 Wrapping up the Romanza Boat Cruize Experience
Sadly, all good things have to eventually come to an end. As we made our way back to the harbor, we were blown away once again by the colors in the sky.
To sum it up, a Romonza Boat Cruise to Seal Island in Mossel Bay is an unforgettable experience. You'll enjoy beautiful views, get to see Cape fur seals and maybe even some Great White Sharks, and be awed by the incredible sunset. It's a trip that is really worth every single cent!.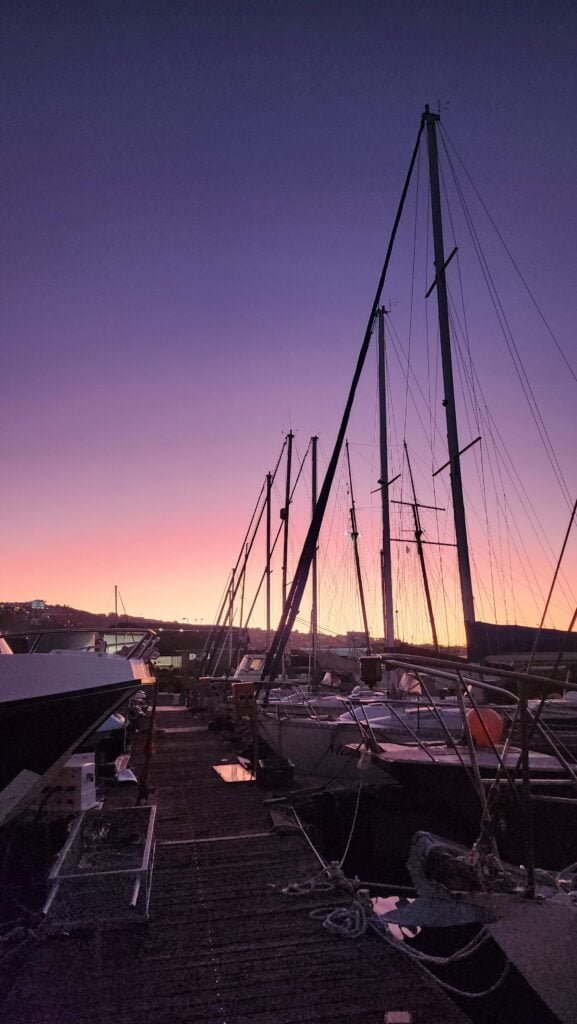 Practical Information for the Romonza Boat Cruise
Location: The Romonza Boat Cruise departs from the Mossel Bay Harbor, which is easily accessible from the town center. See the following GOOGLE MAPS LINK for precise direction
Duration: The length of the cruise can vary depending on the package you choose, but most last around 1 to 2 hours.
What to Bring: Sunscreen, a hat, comfortable clothing, a warm jacket and your camera are essential.
Booking: It's advisable to book your Romonza Boat Cruise in advance, especially during the busy tourist season.
Tours: The Romonza Boat Cruise also offers tours outside of seal island, each tailored to cater to different preferences. These includea an adrenaline filled ride on a 12 seater speed boat, sunset cruises and whale watching tours.
Cost: Tours range from around R300 ($16) – R1000 ($55) per person, depending on the activity. Visit their official website for up to date prices and reservations.
For more things to do in Mossel Bay, click on the blog post below: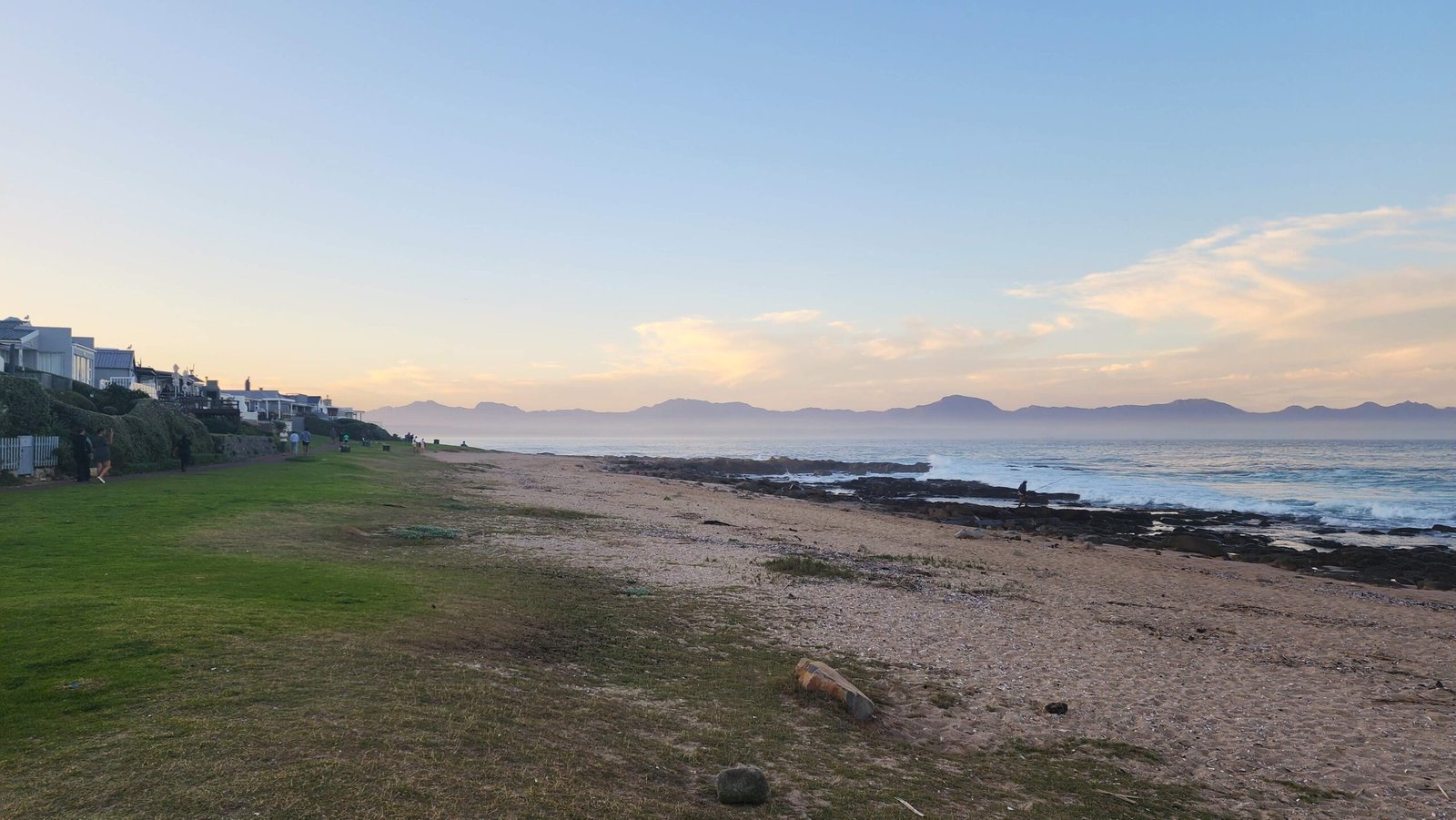 Mossel Bay is strategically located between Cape Town to the west and Port Elizabeth to...