Nautical Beach Cottage: Your Ultimate Kei Mouth Stay
Nautical Beach Cottage is located in Kei Mouth, along South Africa's Wild Coast region in the Eastern Cape. The two-bedroom cottage is comfortably furnished and sleeps up to four people. It's a beautiful little cottage set in a lovely garden, close to the beach. I loved both its fully self-catering functionality and also the outdoor patio and braai area. The hosts were super friendly and accommodating from the moment we arrived. If you're visiting Kei Mouth, you can't go wrong booking a stay at Nautical Cottage.
Inside the Nautical Beach Cottage
As you walk into the cottage, you'll pass through the kitchen to a living room. The kitchen has everything you need, such as a microwave, stove, fridge, and toaster. And there's a thoughtful touch on the counter – a container of rusks, which gives the place a lovely, homely feel that we really liked.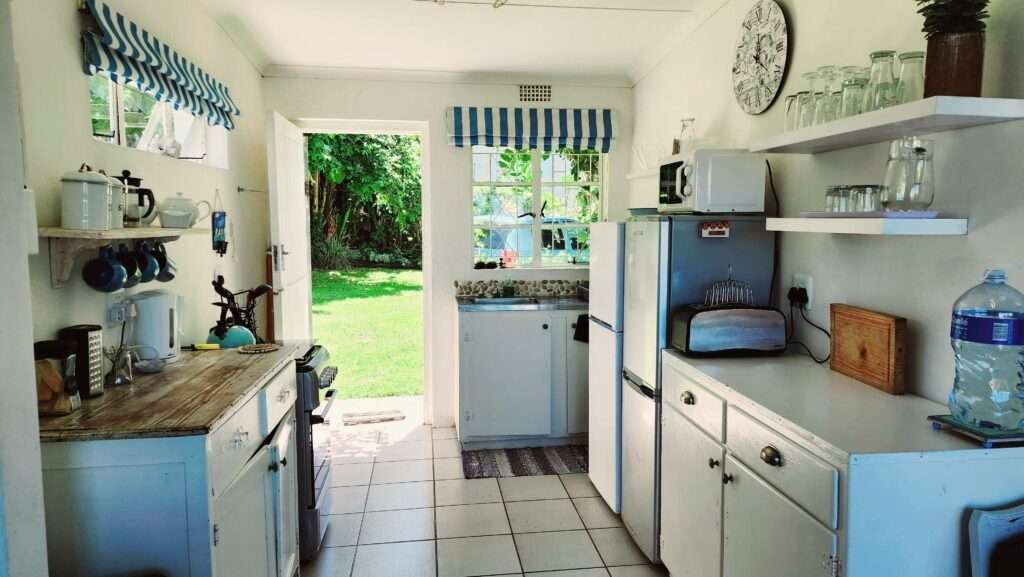 The cottage has a beachy theme, so it has a laid-back coastal vibe design. The living room is decorated with nautical colors like navy blue, white, and sandy beige. There's also some beautiful coastal artwork on the walls, keeping with the beachy feel. Plus, there are useful books and pamphlets about Kei Mouth laid out on the coffee table, making it easy to plan your days in the area.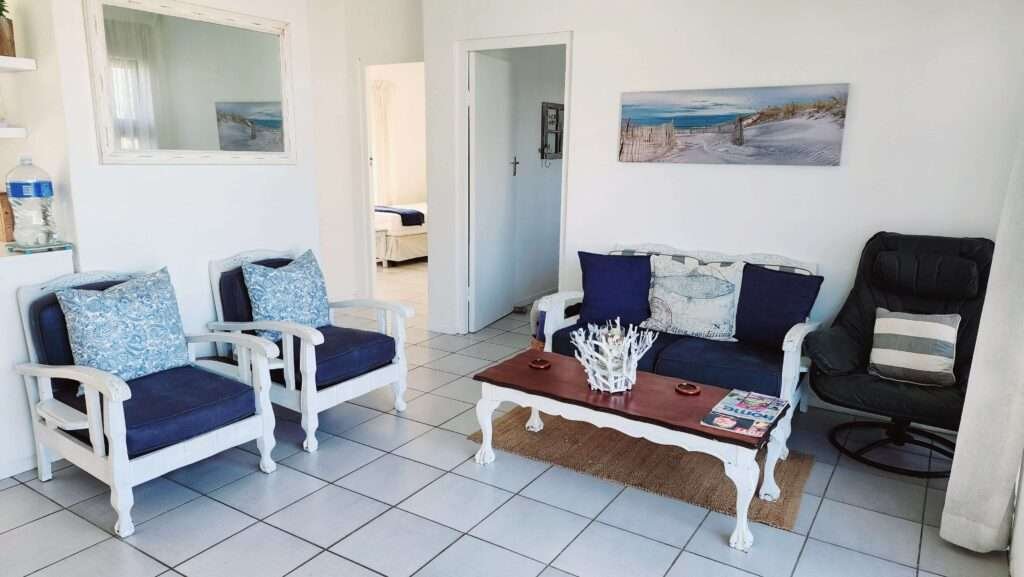 The first bedroom has a queen-size bed, and the second one has two single beds. We also found a sweet surprise in the room – a little piece of lavender and a small chocolate. Neatly folded bath towels were ready at the bottom of the bed. Besides all the essentials, the bed was super comfy and everything in the room was really clean. Both rooms share a bathroom with a shower and toilet.
The living area opens up to a veranda with a built-in braai area and Weber grill. The hosts provided all the essentials for a great barbecue, making it really convenient. Not only is the night sky in Kei Mouth breathtaking, but the area around the cottage is blissfully quiet. We spent hours sipping wine and stargazing. It was the perfect way to end our fantastic stay at Nautical Beach Cottage.
Nautical Beach Cottage, to sum up
From the hosts' warm hospitality to the cozy two-bedroom cottage, every detail made it feel like a seaside home away from home. All in all, Nautical Beach Cottage is the perfect option if you're looking for a convenient and welcoming place to stay in Kei Mouth.
Where to find Nautical Beach Cottage
Main Street, Kei Mouth. Click on these GOOGLE MAP DIRECTIONS for precise location.
Contact information
Tel : 0825782319 (Cheryl)
Tel : 0726278979 (Ian)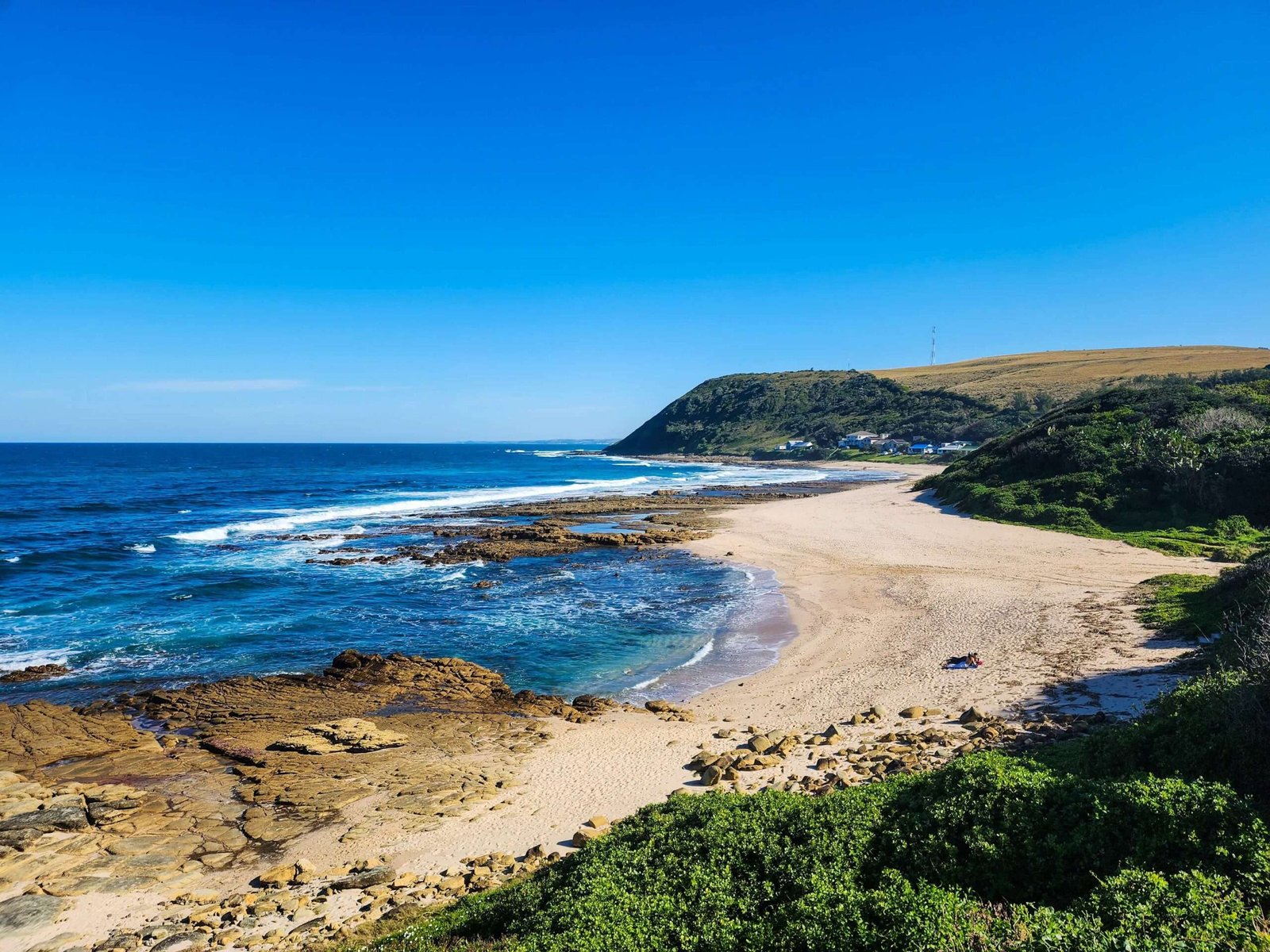 A little off the beaten track, these easy-to-reach places along the Wild Coast are beautifully...