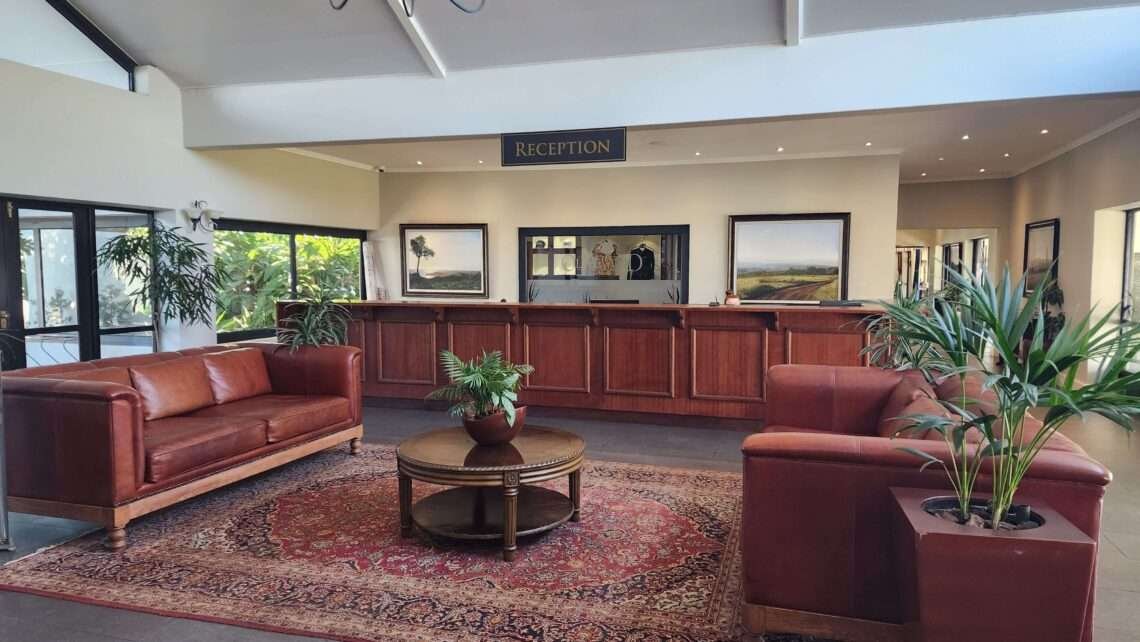 Olivewood Estate: Where Luxury & Serenity Meet
Olivewood Private Estate, just a 30-minute drive from East London, is an exclusive residential estate and hotel nestled on the western slopes of the Chintsa river valley. The estate has a luxurious and stylish vibe, and offers guests upscale hotel accommodations, an immaculate 18-hole golf course, on-site restaurants, beautiful gardens, wildlife, and opportunities for fishing, hiking, and mountain biking. It's also an excellent choice for weddings and conferences due to its lavish venues. Throughout the year, the estate also hosts various special events in its versatile spaces.
Master the Greens at Olivewood Estate
As soon as you enter Olivewood, there's an air of elegance and grandeur. The sprawling estate quickly reveals one of its highlights – the fantastic 18 hole golf course. Whether you're a seasoned golfer seeking a new challenge or a novice looking to hone your skills, the course is open to any skill levels. In addition to a team of PGA qualified coaches, there are also exciting golf days where you have the opportunity to play a round of golf in a social or competitive setting.
At the edge of the golf course, there are two restaurants: The Governor's House and the Club House. Whether you prefer the refined sophistication of The Governor's House or the relaxed atmosphere of the Club House, both venues provide a great dining experience.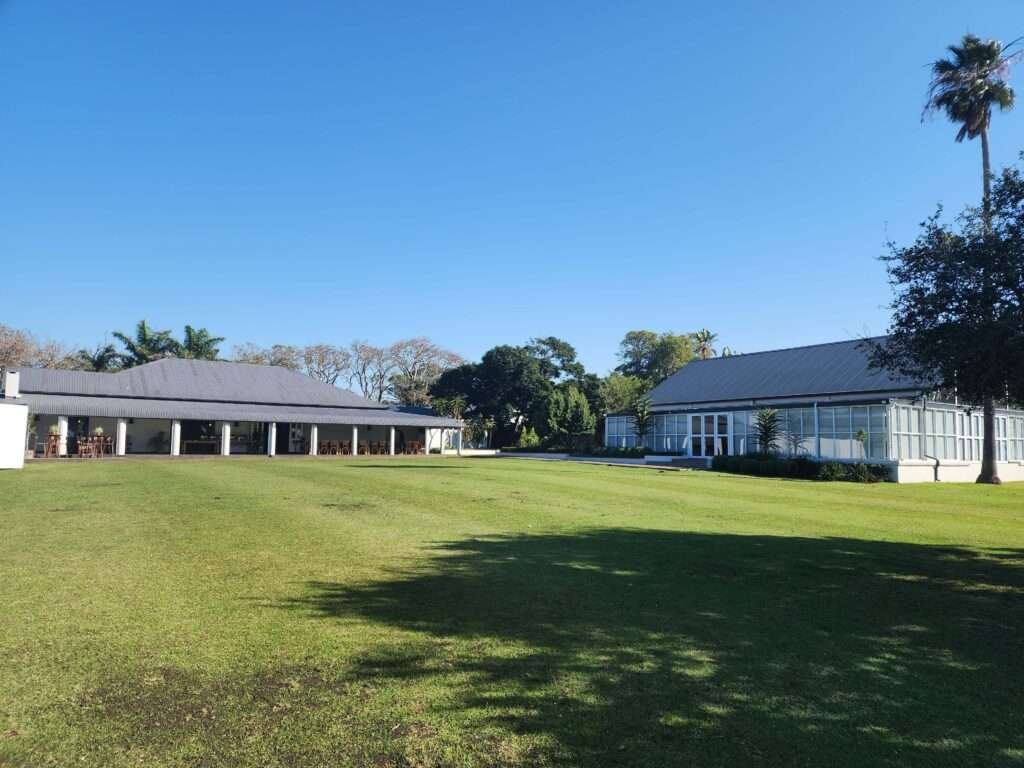 The Governor's House: Refinement and Style at Olivewood Estate
Driven by our appreciation of tapas, the Governor's House was an obvious choice for us. Housed within the historic 1920s Schafli Farmhouse, the restaurant blends old-world charm with a contemporary culinary approach. Open from Thursday to Sunday, they serve breakfast, lunch and dinner.
The Interior Charm of The Governor's House
The interior design blends sophistication and comfort, making a space that is welcoming and visually pleasing.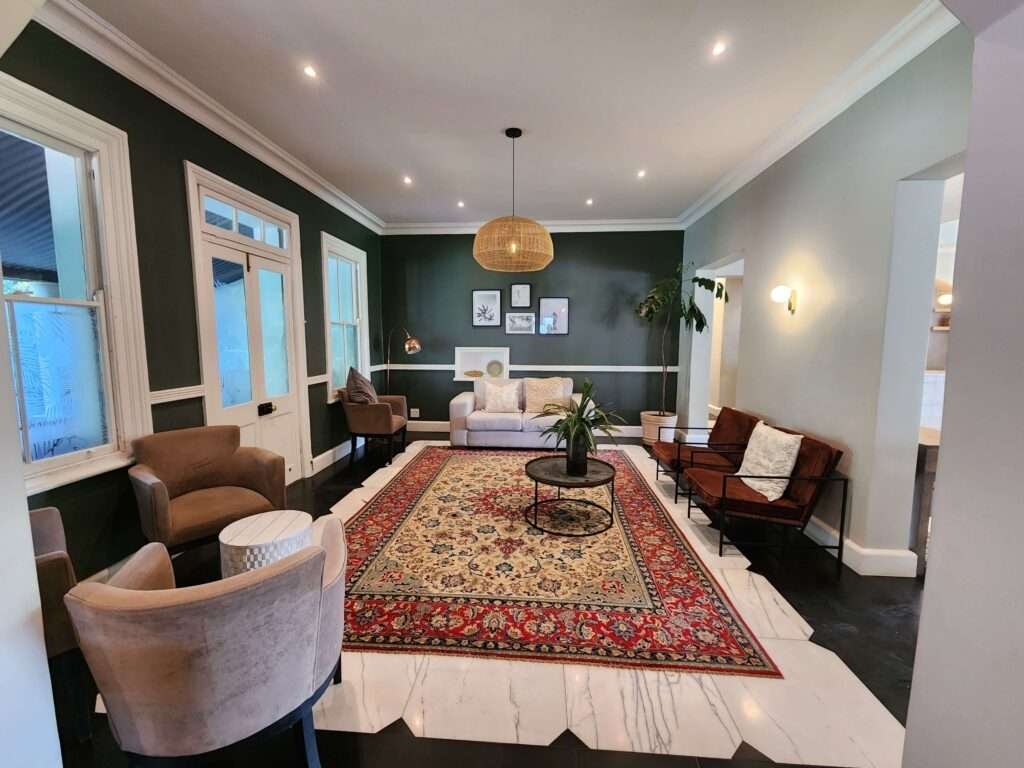 The beautiful dining area features polished wooden chairs and tables, with a simple yet elegant table setting. Additionally, the pretty lights give a soft glow, making it great for cozy gatherings or formal occasions.
Culinary Artistry at The Governor's House
The talented chef has carefully put together a menu that highlights the different dishes available at the restaurant. From tasty starters to fantastic main courses, each dish is a work of art in both taste and appearance. The dessert menu is equally tempting, so if you have a sweet tooth you will love it, too!
We picked three tapas: seared fillet steak, lamb and mint spring rolls, and goat cheese with tomato salsa. The fillet steak was super tender, melting in our mouths. We loved the flavors, especially how the tangy salsa balanced the creamy goat cheese.
To make the meal even better, the Governor's House also has a lot of wines to choose from. We recently visited the Cape Winelands and really liked the Warwick Estates First Lady Cabernet Sauvignon, so we picked that.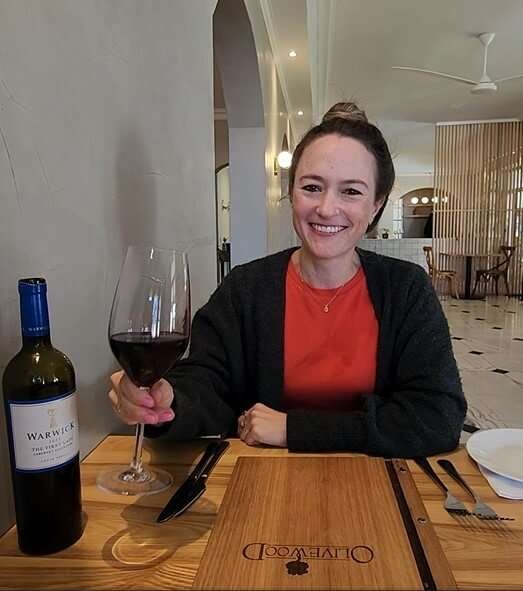 Unwind at The Governor's House Outdoor Oasis
Olivewood Estate is elegant and peaceful, inside and out. Whether you're dining, relaxing outdoors, or exploring the beautiful surroundings, there's something for everyone. With its strong dedication to excellence, Olivewood Estate makes a lasting impression.
From the stunning outdoor landscapes to the tastefully designed interiors, every aspect of Olivewood Estate exudes a sense of elegance and tranquility. Whether you're indulging in the culinary delights at one of the restaurants, unwinding in the outdoor seating areas, or simply exploring the estate's picturesque surroundings, Olivewood offers something for everyone. With its unwavering commitment to excellence, Olivewood Estate leaves a memorable mark, inviting guests to create new and wonderful moments.
Where to find Olivewood Estate
Address: Schafli Road, Cintsa East, East London
Access the precise location of Olivewood Estate by clicking on this Google Maps link.
Reservations and contact for Olivewood Estate
Accommodation reservations for Olivewood can be made through booking.com. Alternatively, for inquiries and additional information, reach out to the Estate directly via Facebook, email, or WhatsApp.
If you enjoyed this post, be sure to keep reading and discover more easy-to-reach-places along the Wild Coast.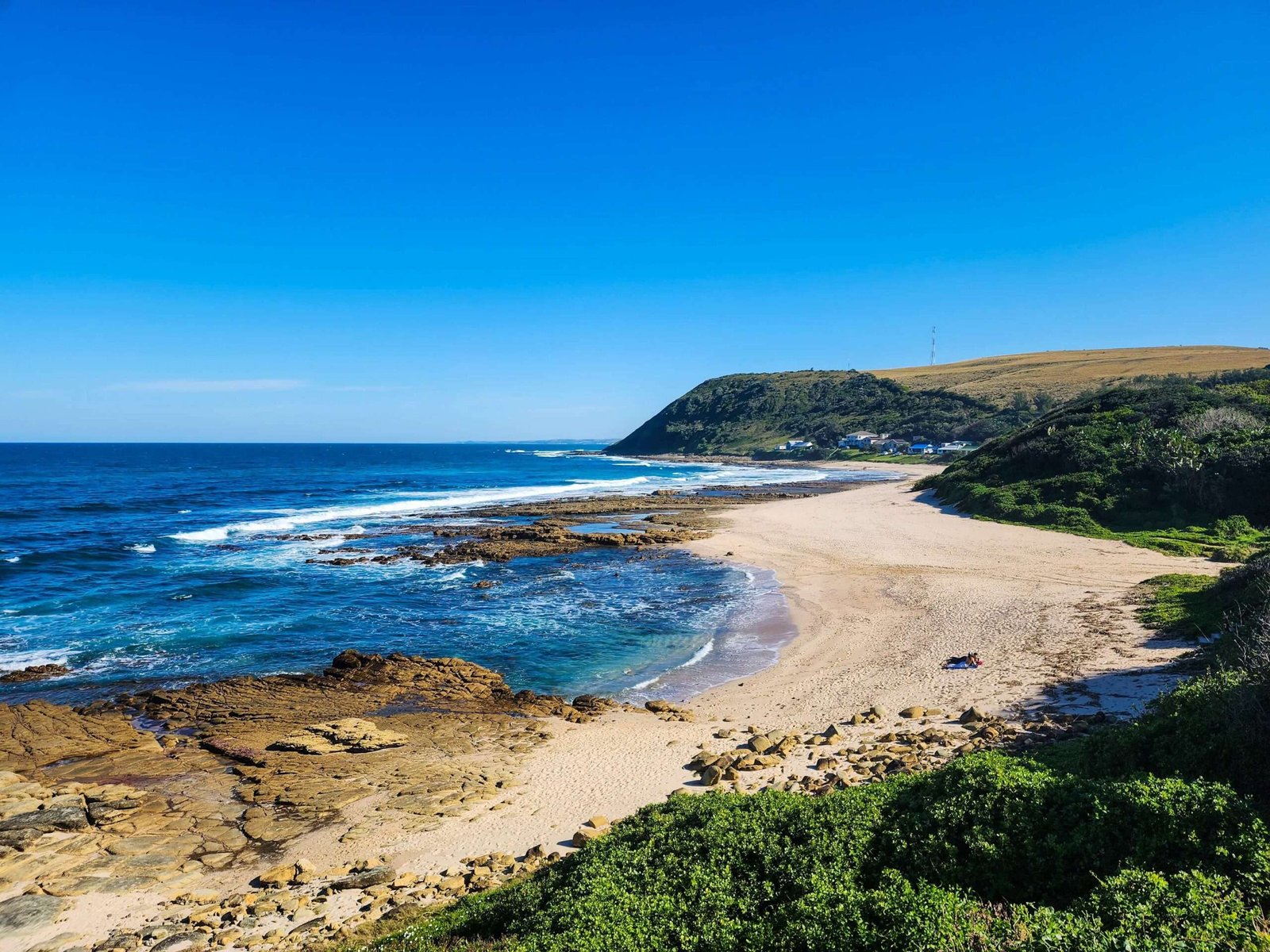 A little off the beaten track, these easy-to-reach places along the Wild Coast are beautifully...