Emerald Vale: Where Scenic Trails meet Craft Beer
Nestled on South Africa's scenic Wild Coast in the Eastern Cape Province, Emerald Vale Brewery is conveniently positioned, just a 35-40 minute drive from the center of East London.
Established in April 2012, the Emerald Vale Brewery draws its name from the sprawling 400-hectare Emerald Farm. In addition to excellent beer and restaurant facilities, the surrounding farmland has plenty of hiking and mountain bike trails for visitors to explore. Whether you're spending the day or just popping in for a quick refreshing drink, you'll find something to enjoy at Emerald Vale.
Unwind, drink and eat at the Emerald Vale Brewery
A perfect spot for various occasions, particularly after a long and hot hike, the Brewery has a relaxed vibe in a quiet farm setting. It's a welcoming and family-friendly place, with well-crafted beers, an excellent menu, and even a designated play area for children.
The inside of the brewery has simple decor with a few tables to sit at. A large chalkboard next to the bar showcases the various beers on offer.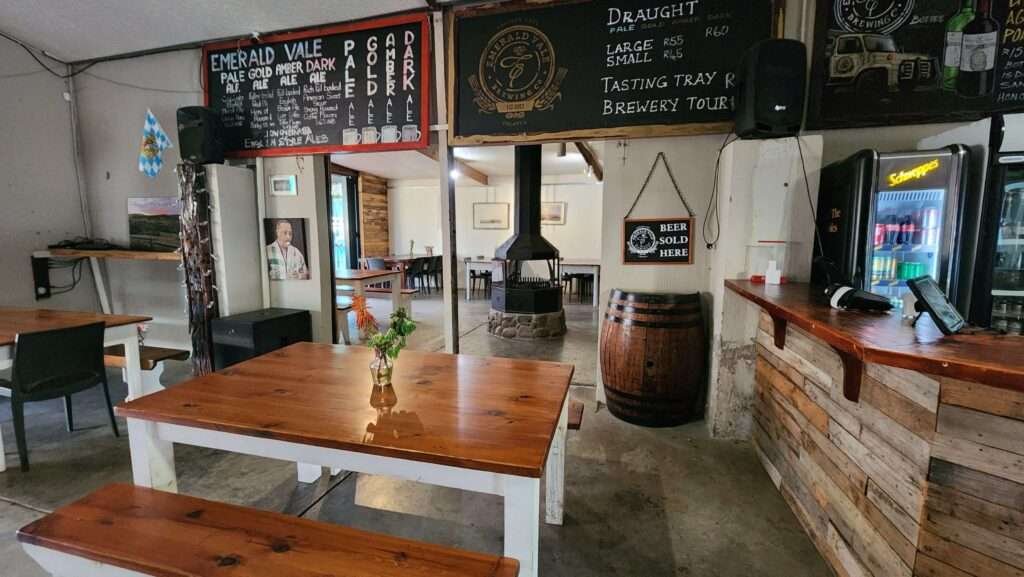 Most visitors, however, prefer to spend their time outdoors at the brewery. There are wooden benches under big trees that give plenty of shade.
Additionally, the covered area lets you enjoy the outdoors even if the weather isn't ideal.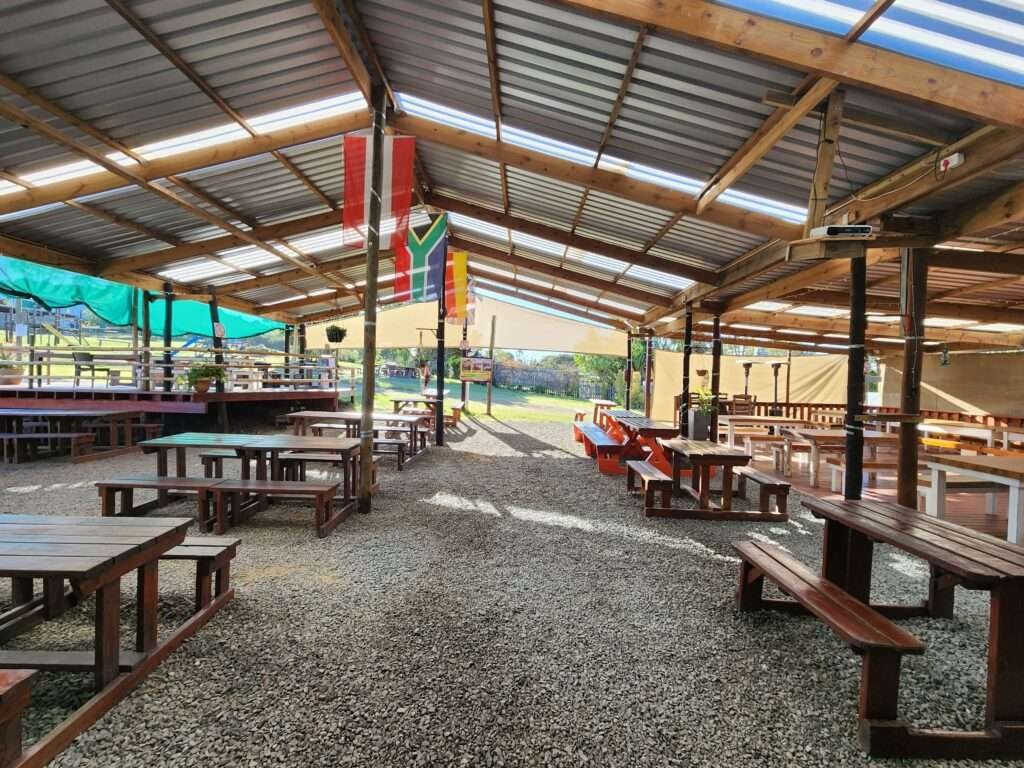 Crafted Perfection
Made with rainwater, specially chosen hops and yeast, along with malted barley, the brewery produces a range of intriguing flavors. If you love your beer, then you'll have a few choices to try. Choose your favorite between a Pale, Gold, Amber or Dark Ale. If you can't decide, then why not sample them all?
A tasting tray is likely the ultimate way to uncover your own favorite from the diverse selection of beers they have on offer!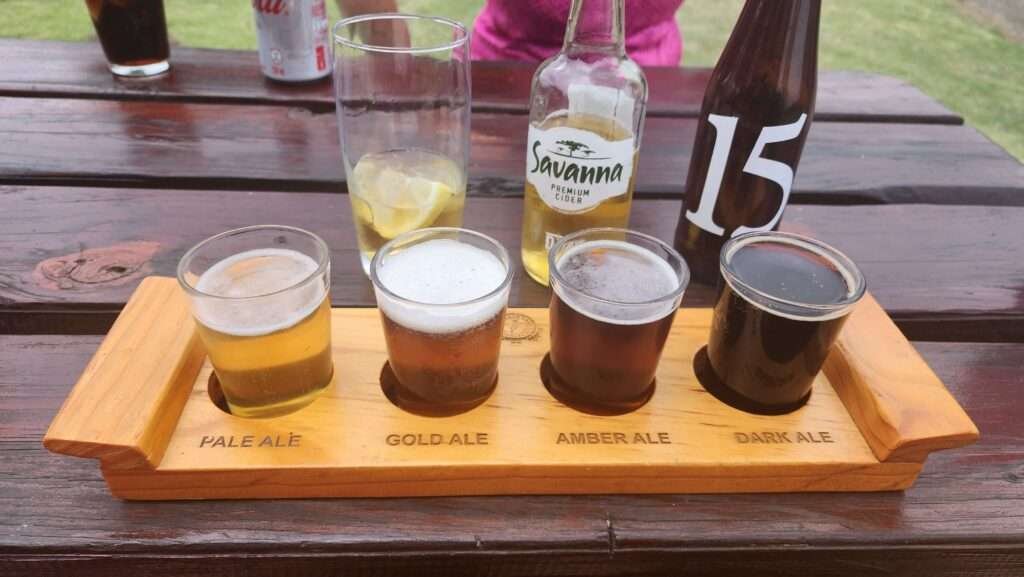 Emerald Vale Brewery goes beyond just beer. They also serve refreshing ciders, pink Gin & Tonic and other non-alcoholic drinks. Plus, the brewery restaurant has a large menu featuring breakfast, light meals, hamburgers, pizza, as well as meat and seafood dishes.
Hiking Trails at Emerald Vale Brewery
Close to the brewery entrance, you'll find the beginning of the hiking trails, clearly marked with signposts. If you decide to explore the trails, there's a fee of R25, payable in a box at the trailhead.
Tip: Remember to have cash on hand, as there are no card payment facilities available.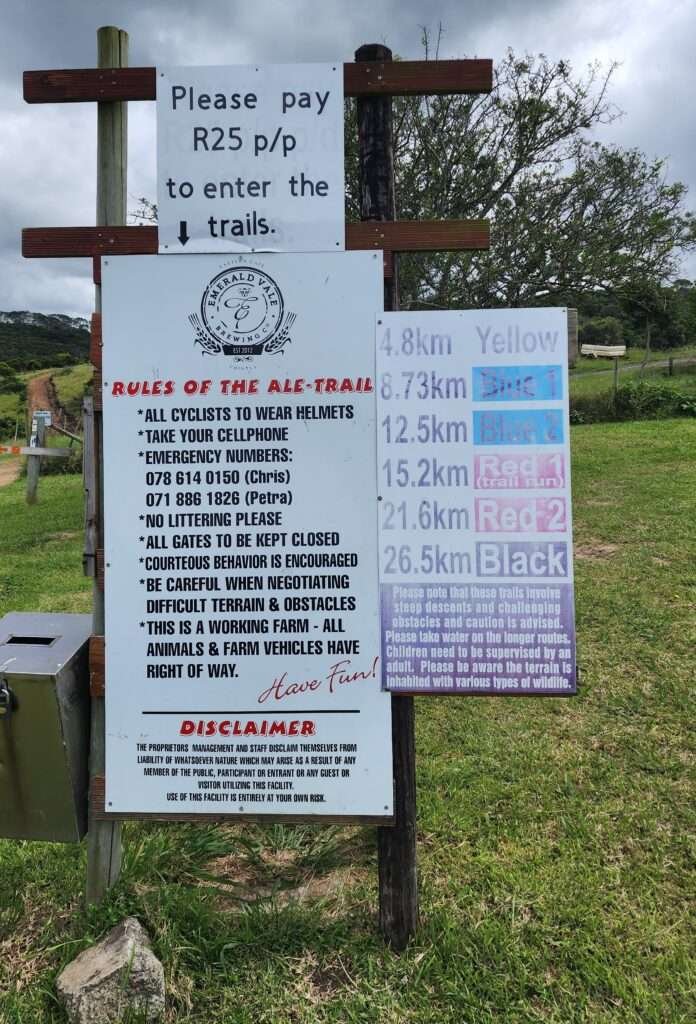 There are 6 trails to choose from, each of varying length. The trails are a little challenging at times, with some steep uphills. However, the views along the way make the effort all worthwhile.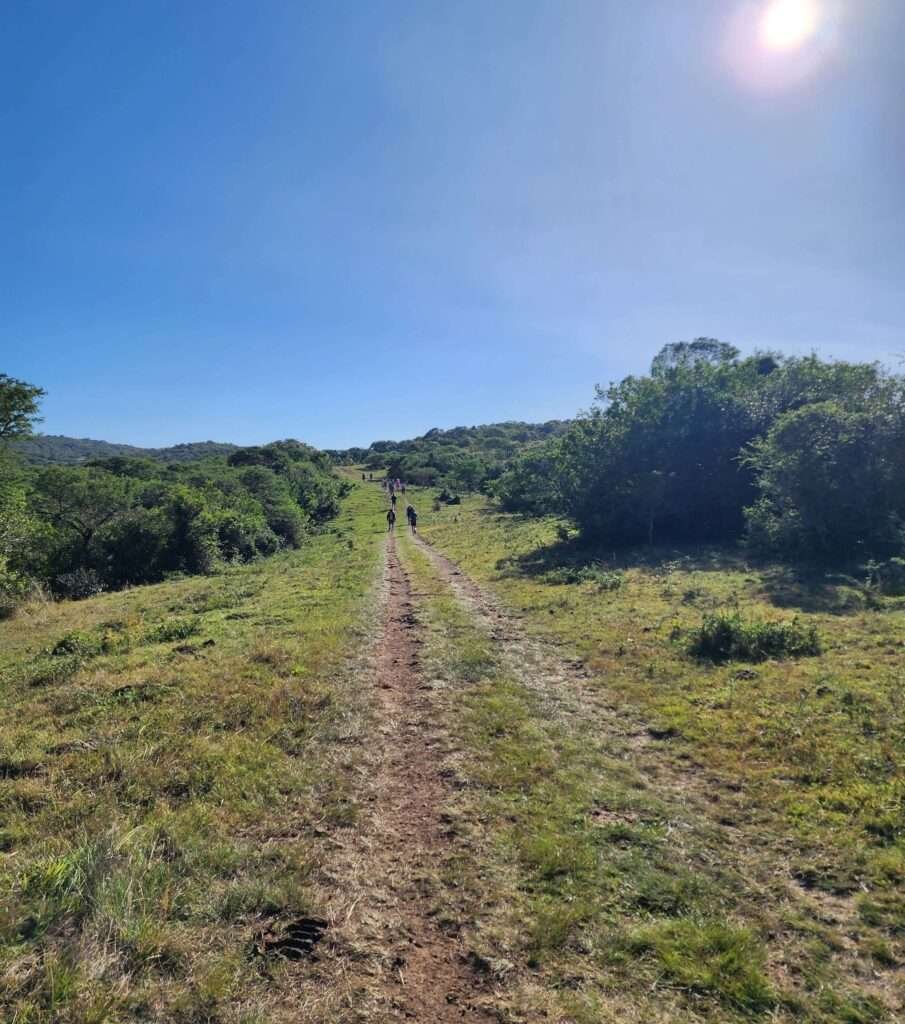 Read more about Emerald Vale's hiking trails by clicking on the button below:
Simply put, spending a day at Emerald Vale Brewery means you get to enjoy the outdoors, explore hiking trails, savor tasty beers, and indulge in delicious food—a perfect mix for a fantastic time!
Where to find Emerald Vale Brewery
To locate Emerald Vale Brewery, you can access Google Maps for precise directions by clicking on the following link: Google Map Directions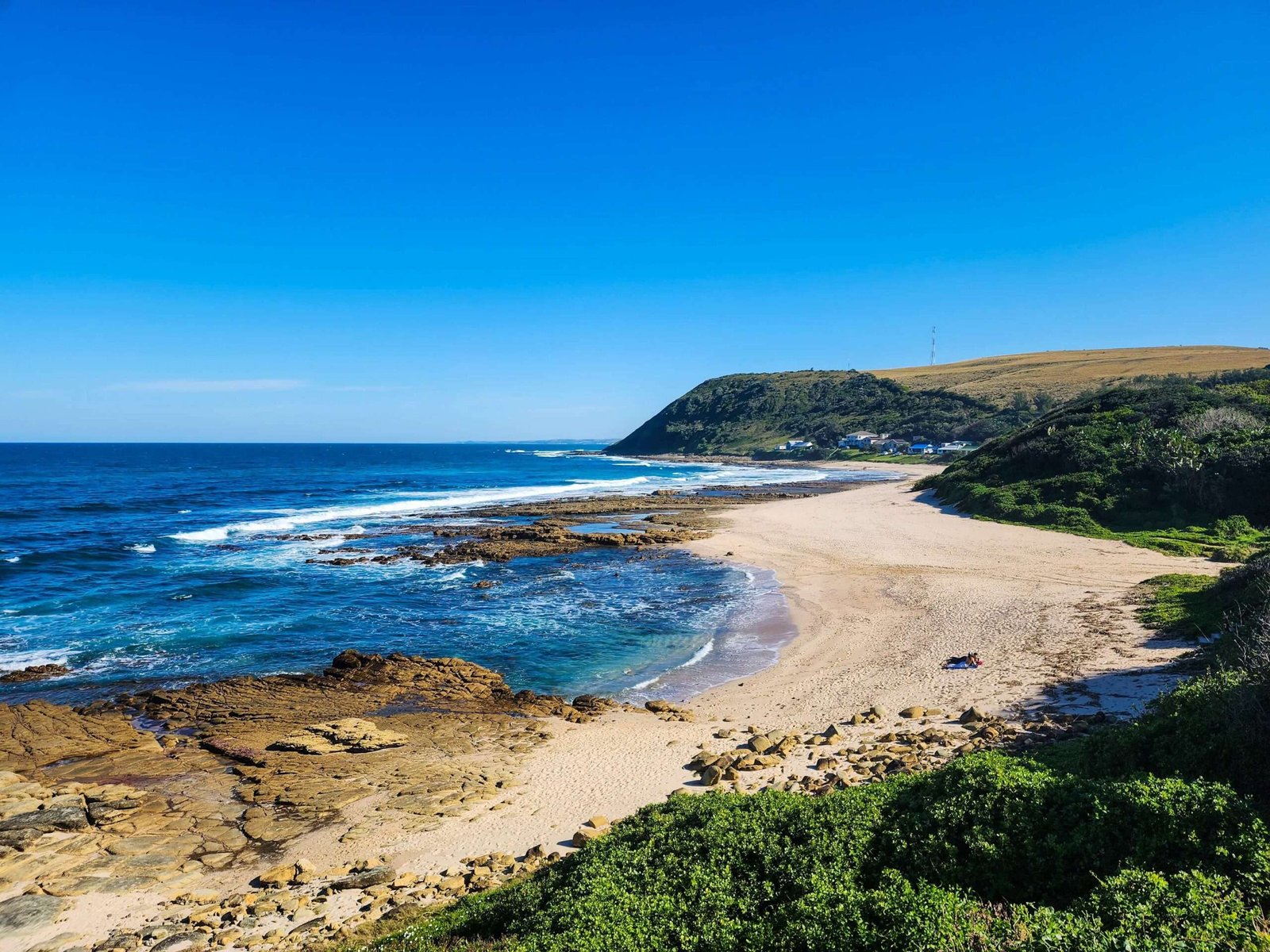 A little off the beaten track, these easy-to-reach places along the Wild Coast are beautifully...