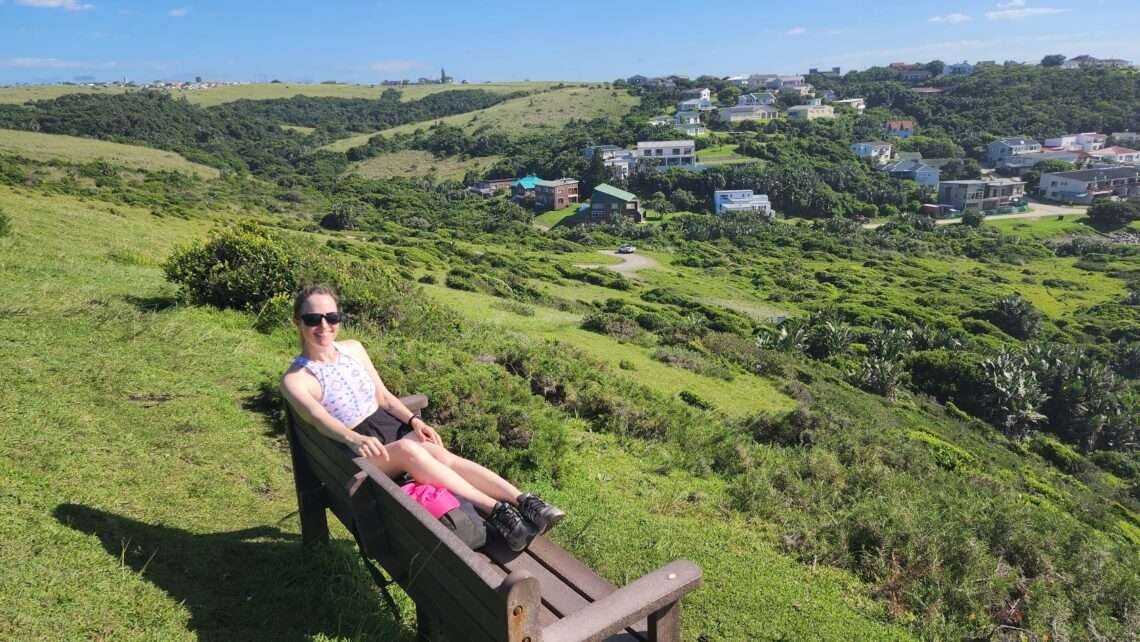 Morgan Bay: Discover the Best Things to do
Morgan Bay is a small coastal town situated about an hours drive from the city of East London, nestled between Kei Mouth to the North and Haga Haga in the South. Lying on the gorgeous Wild Coast of the Eastern Cape Province of South Africa, it's the perfect place to unwind and enjoy a seaside holiday. This blog is your guide to all that Morgan Bay has to offer – from its iconic cliffs to sun-soaked beaches, a family-friendly lagoon, local markets and hiking trails.
Explore the Morgan Bay Cliffs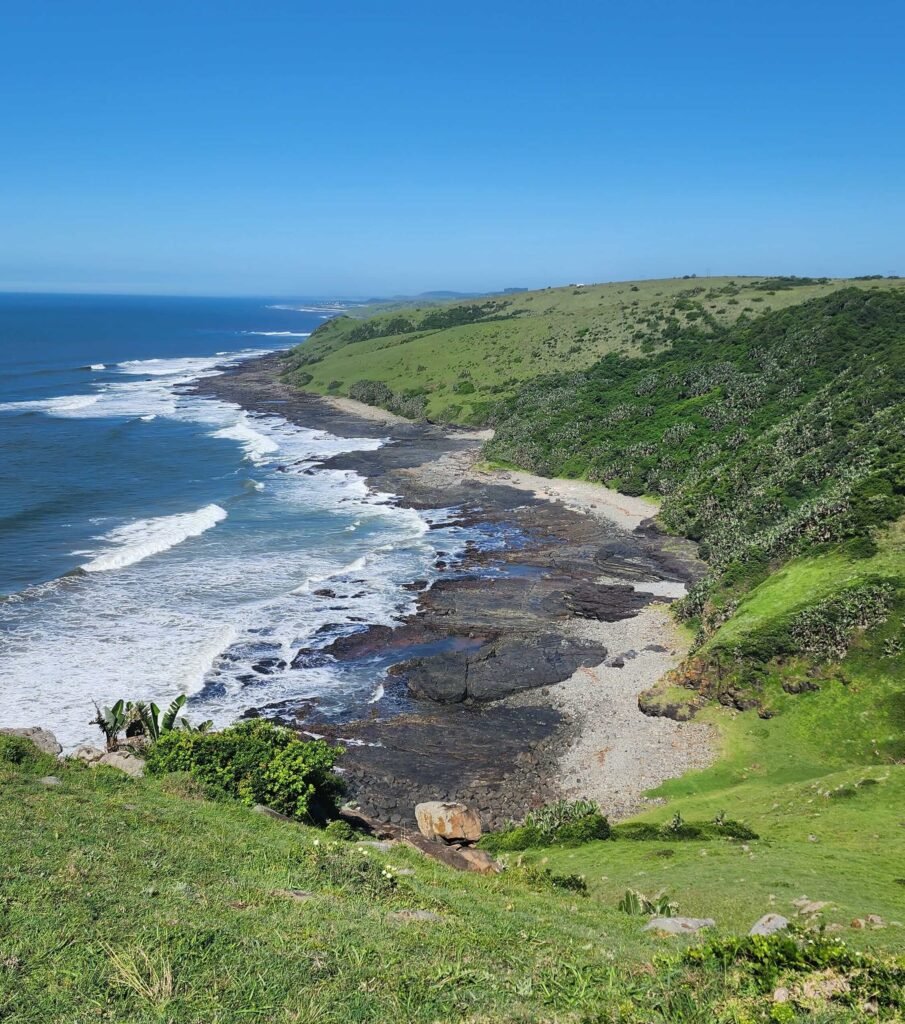 The Morgan Bay cliffs offer a stunning view of the sea and remain a favorite amongst locals. Made of dolerite, they form a beautiful backdrop against the endless blue waters. Sunset makes the cliffs even more special, painting the sky with shades of orange and pink. For the best experience, stroll along one of the trails on top of the cliffs – the views along the way are absolutely gorgeous!
Enjoy leisurely days at the Morgan Bay Beach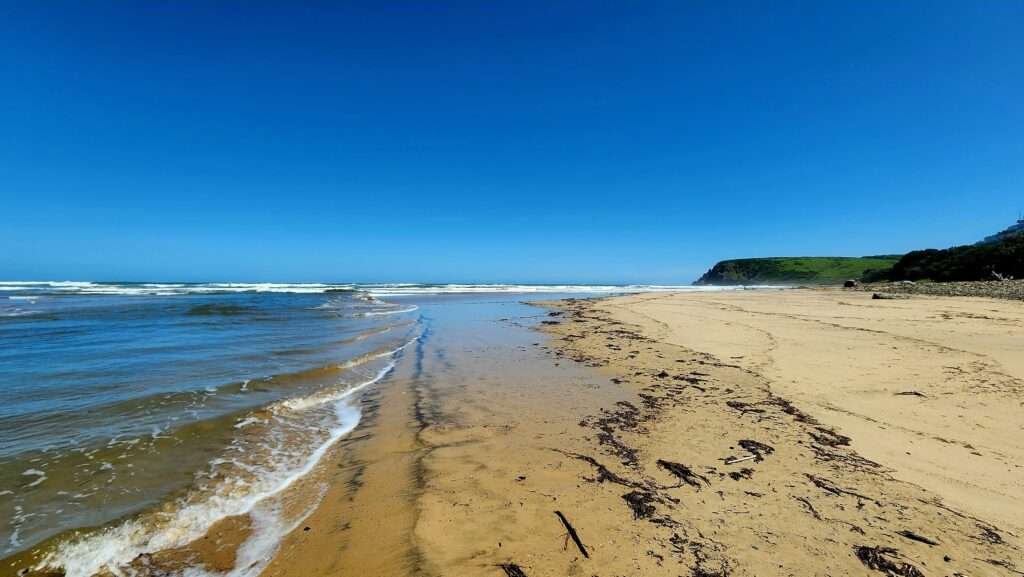 Morgan Bay Beach is a 1.6-kilometer stretch of sandy goodness, perfect for all kinds of fun by the sea. You can swim, take a leisurely walk, or hunt for shells in the sand. If you're feeling adventurous, try sandboarding on the nearby dunes. And for those who love the water, the section in front of the Mitford Hotel is awesome for surfing. As the day winds down, flying kites on the beach is another popular activity. Morgan Bay Beach has everything you need for a carefree and fun day by the ocean.
Play and have fun at the Morgan Bay Lagoon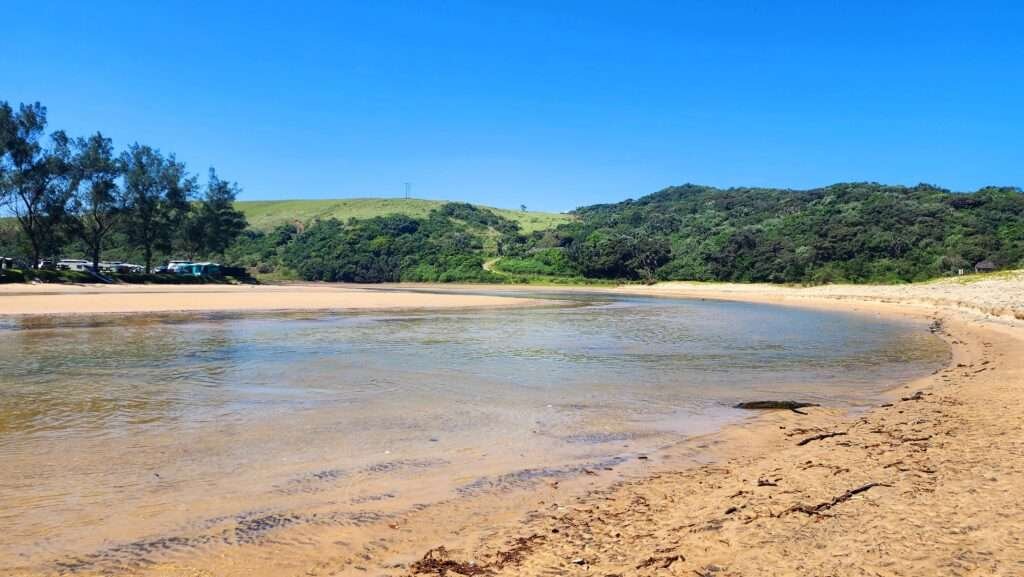 The Lagoon is a calm and peaceful place for both families and also those who love to have some active fun outdoors. The water is not too deep, so it's safe for kids to splash around. You can even rent canoes or inflatable kayaks (SUPs) from the Morgan Bay Hotel if you're up for a bit more adventure. While it might get busier during the holidays in December and January, it's a nice quiet spot to enjoy the beauty of Morgan Bay for most of the year.
Look out for dolphins and whales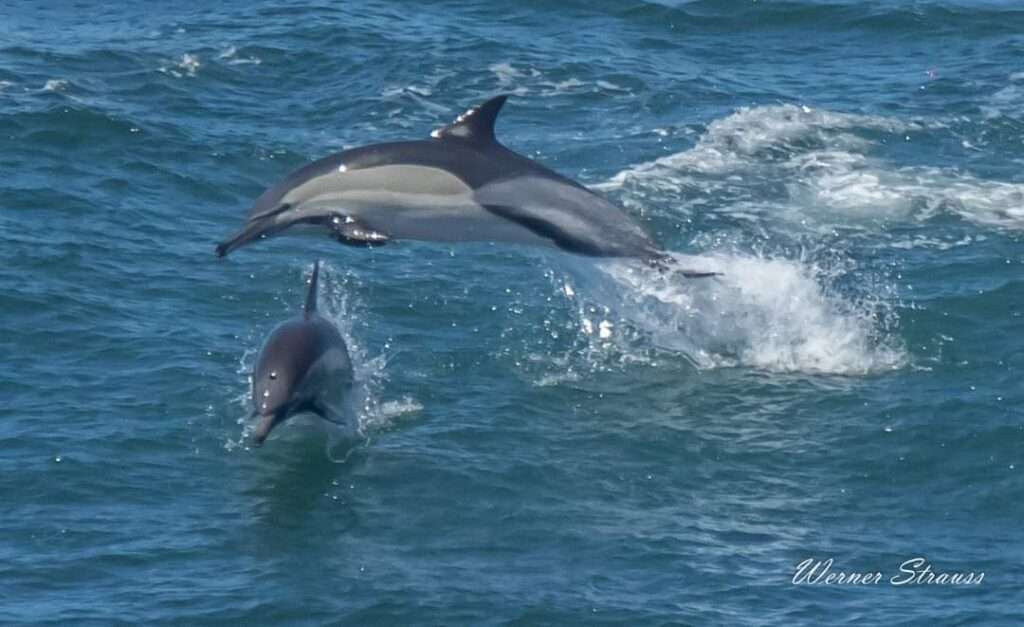 Dolphins and whales are frequent visitors to Morgan Bay, often seen playing in the waves parallel to the main beach road, particularly in front of the Mitford and Morgan Bay Hotel. The Morgan Bay Cliffs are another awesome spot, given their high vantage point and expansive views across the ocean.
Get great views and food at the Deck Restaurant and Bar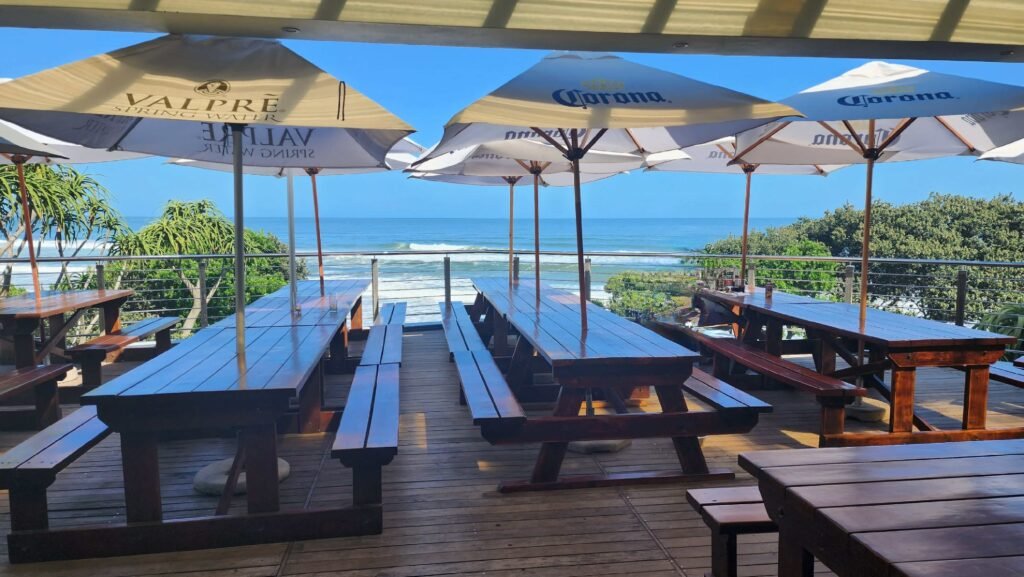 The Deck Restaurant and Bar sits right on the beach, so you have front row ocean views. Their spacious open deck is just the spot to soak it all in. And when you add a fantastic menu to the mix, you've got a real winner!
Eat and shop at the Yellowwood forest market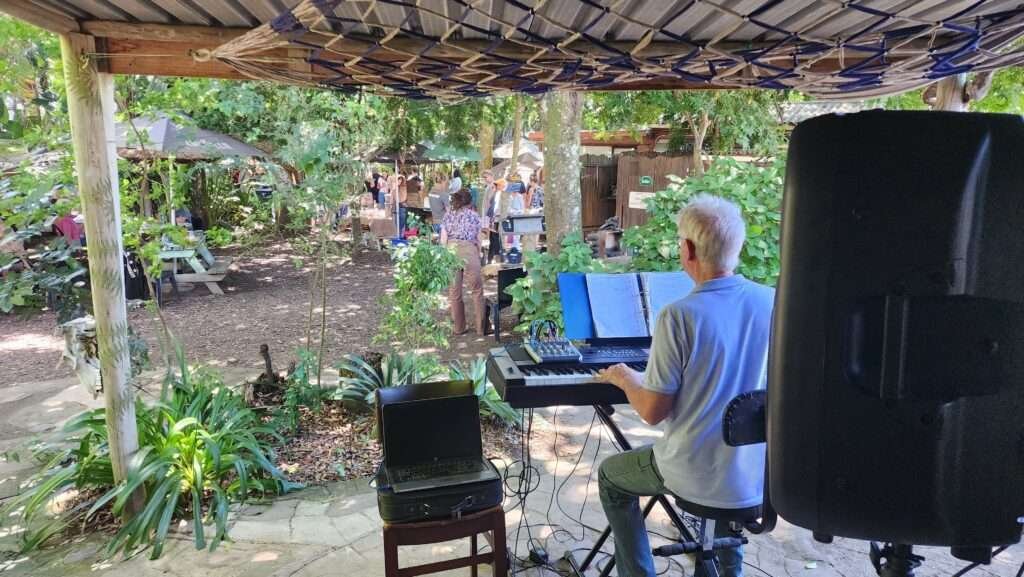 Yellowwood Forest Market is a relaxed spot nestled under the cool shade of overhanging trees, making it an ideal place to grab local goodies and enjoy tasty treats. There are craft markets on the 1st Saturday of the month and more frequently during the holidays. Also, there is a smaller Forest Fare every Saturday morning where you can buy freshly baked products, second-hand books and other small goods. The forest surroundings and live music add a nice vibe to your visit. And guess what? You can even grab Emerald Vale's craft beers at the market!
There's also a lovely little trail starting at the giant Yellowwood tree at the far end of the Campsite. The 700m walk through the forest takes you past a cute fairy grotto to a huge 'wishing fig tree'. Sit inside the trunk and make a wish before following the path back past the swamp to where you started. The trail is safe and ideal for anyone, especially families with young children.
Beyond these fantastic spots around Morgan Bay, there's a bunch of other fun stuff to do. You can go horseback riding, try abseiling, do some fishing, or take a tour of the townships, amongst other things. If that's not enough, you can explore the nearby areas. There are some hidden gems nearby that promise even more adventures.
Morgan Bay Nearby attractions
Double Mouth Nature Reserve
A quick 10-15 minute drive south from the center of Morgan Bay takes you to the Double Mouth Nature Reserve, a little haven with stunning coastal views. The name "Double Mouth" comes from two rivers joining to create a beautiful estuary that winds through gorgeous rocky cliffs before reaching the ocean. This unspoiled coastal retreat offers fantastic sea views, breathtaking sunrises, and a perfect escape from the hustle and bustle. There's plenty to do here, from whale and dolphin watching to walking trails, mountain biking, and water activities like swimming, diving, and fishing. You can even camp if you want to stay longer.
Bead / Treasure Beach
Just a short 20-minute walk from the Double Mouth Campsite, you'll find the spot where a Portuguese ship, Santo Espiritu, wrecked in the 17th century. Even now, people stumble upon bits and pieces from this shipwreck that happened back in 1608. As you stroll along Bead Beach, keep your eyes peeled on the sand and pebbles—you might get lucky and spot 'money cowries' (shells that used to be money), carnelian beads (red ones from India over a century old), and bits of Chinese blue and white porcelain. It's like taking a walk through history, with the beach sharing secrets from the past.
Important Note: Keep a close eye on the tides, as they significantly impact access to Bead Beach. During low tide, the mouth is barely ankle-deep, but it rises swiftly. We crossed just an hour after low tide, and the water was already up to our knees! For a safe journey, regularly check the tide timetable provided here and plan your exploration accordingly.
Kei Mouth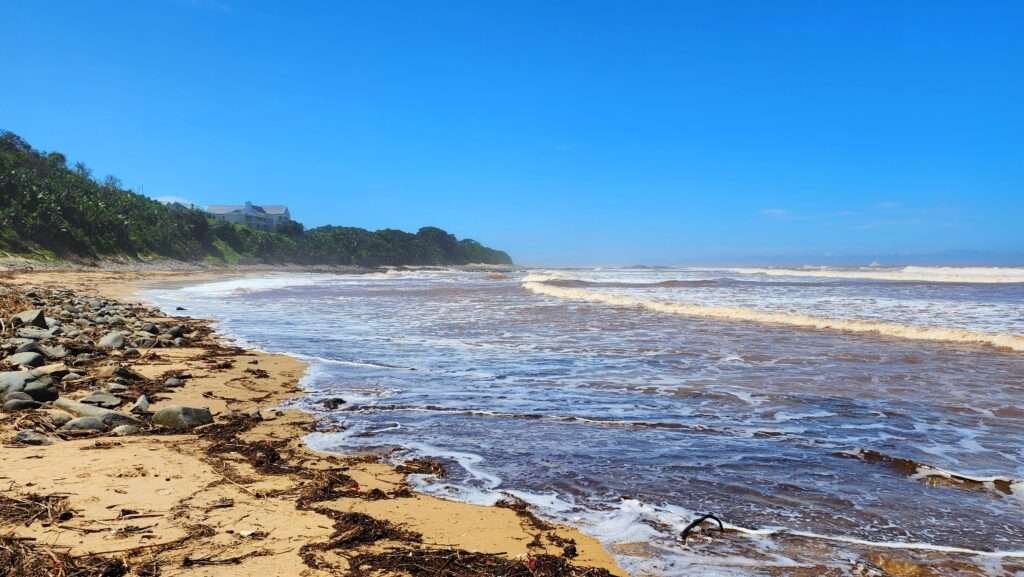 Kei Mouth, just a 20 minute drive from Morgan Bay, is another wonderful sleepy seaside village that has a unique charm. Compared to Morgan Bay, Kei Mouth is a little quiter and even more laid-back. So, if you have seen all you want to see in Morgan Bay, then head on over to Kei Mouth for your next Adventure. There's actually more to do in Kei Mouth than you may realize so don't skip this region on a trip to the Wild Coast!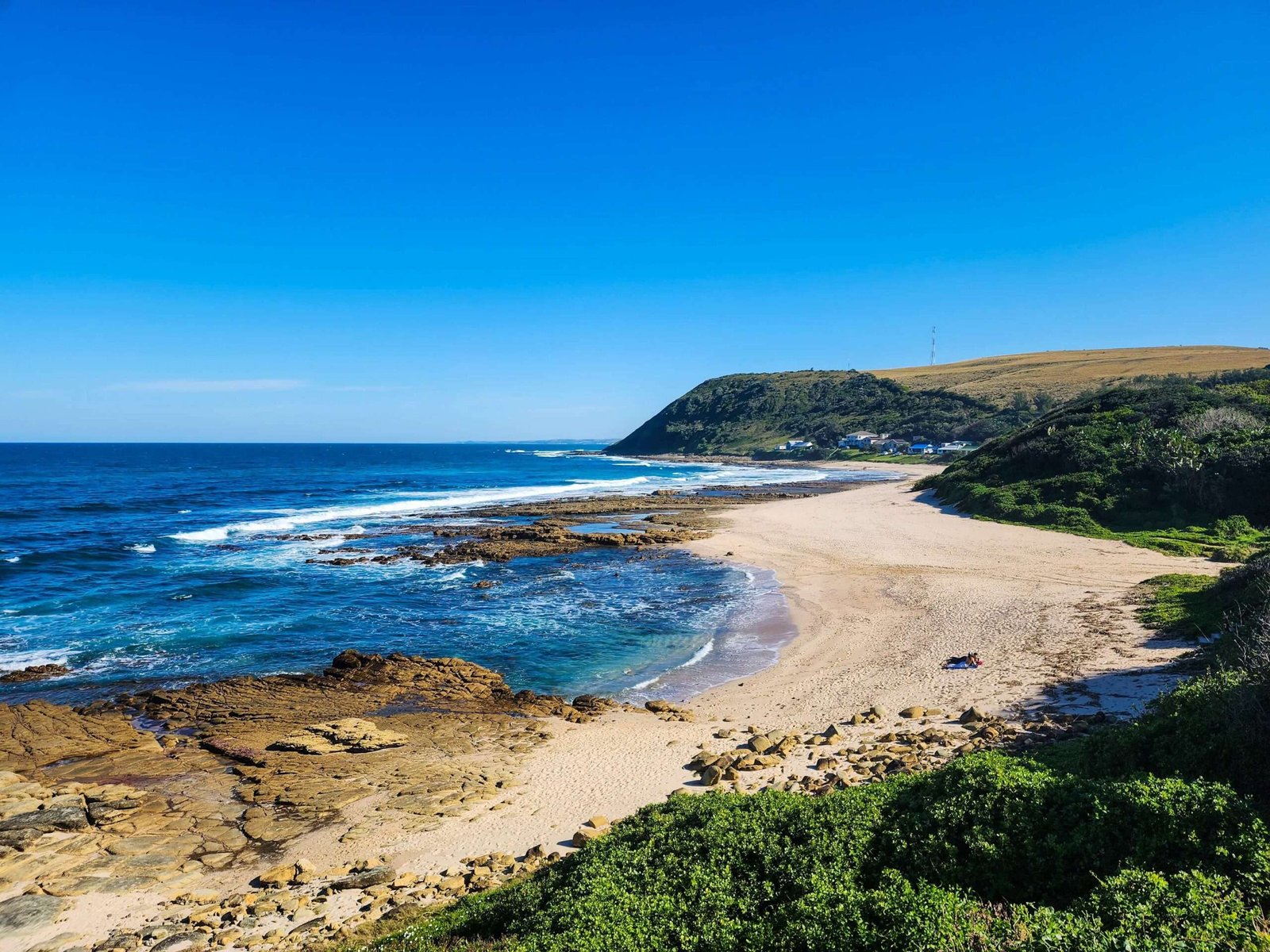 A little off the beaten track, these easy-to-reach places along the Wild Coast are beautifully...