10 Best Weekend Getaways near East London
East London, situated in the Eastern Cape of South Africa, is a city known for its laid-back feel, lovely beaches, and sunny weather. While the city has its own unique charm, sometimes a change of scenery is just what you need for a rejuvenating weekend escape. Its prime location on the edge of the Wild Coast makes it a great base for weekend trips to beautiful beach towns and their surrounds. The city is also conveniently close to some fantastic and affordable wildlife reserves. So, whether you're a beach bum or a bush baby, you'll find something near East London to enjoy. Choosing just 10 places was a challenge (there are just so many great places nearby), but here's my list of the top 10 weekend getaways from East London, as I see it:
Areena Riverside Resort: Fun & relaxation near East London
Distance from East London: Approximately 20 kilometers (25 minutes)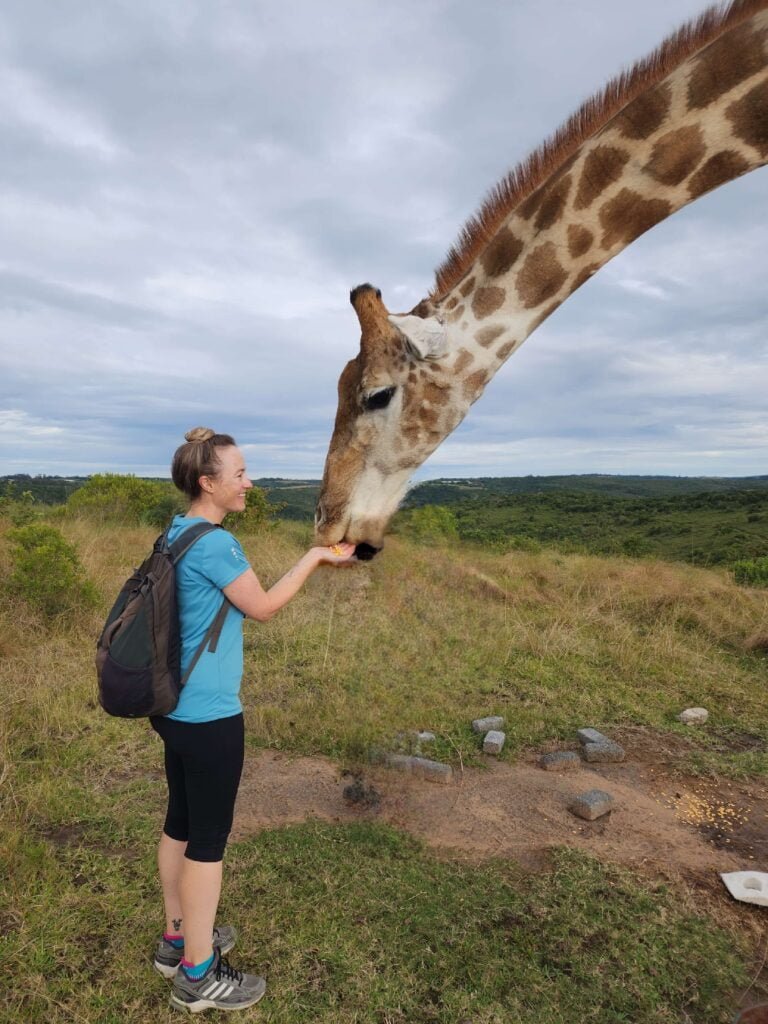 So, what makes Areena Resort a great weekend getaway? Firstly, the fact that it's only a 25 minute drive from East London is really convenient. Their swimming pool is also heavenly on a hot summer's day. That alone makes the trip worthwhile in my opinion. If you're looking for more adventurous activities, Areena Resort has that too, from ziplining to quad biking and obstacle courses. The on-site restaurant serves the most amazing Sunday lunch buffet and also has an a-la-carte menu. With lots of accommodation options to choose from, there's also something to suit different budgets. The Areena Spa is another huge draw. Their spa treatments are incredible and a very special and well deserved treat to yourself. Areena Riverside Resort's star attraction, however, is the personal interactions with Abby, the hand-reared giraffe. If you're lucky, Abby might accompany you on one of the hiking trails across the reserve!
Chintsa: A perfect beach escape close to East London
Distance from East London: Approximately 38 kilometers (30 minutes)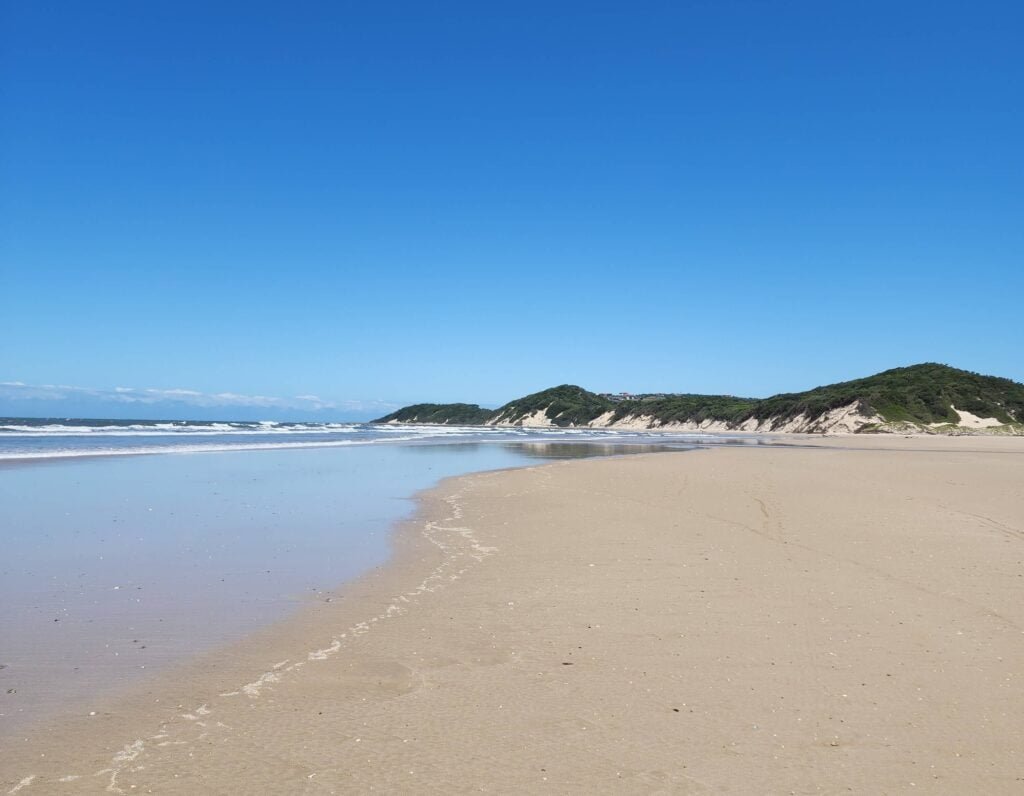 Chintsa is a 30 minute drive from East London and is situated on the edge of the Wild Coast. Chintsa has a very peaceful and relaxed atmosphere, so it's a great place to simply unwind and 'take a break from life'. The village is divided into two parts: Chintsa West, which is closer to the beach and features backpacker lodges, and Chintsa East, a more residential area. If you're looking for an amazing beach destination with long stretches of sand and warm, safe waters to swim, then Chintsa is a great choice!
Haga-Haga: Seaside paradise along the Wild Coast
Distance from East London: Approximately 65 kilometers (1 hour)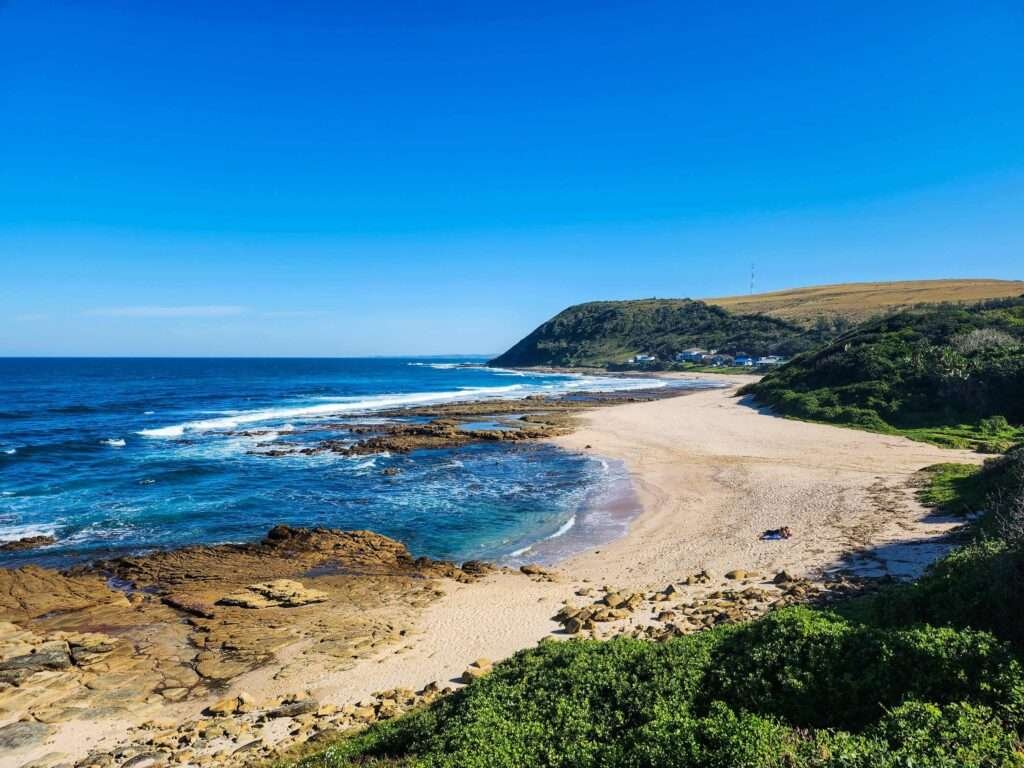 Haga-Haga is an idyllic little coastal village that is the epitome of the Wild Coast. Haga Haga and its neighboring areas have been designated as a nature and marine conservancy, preserving the region's rich diversity of indigenous plants and wildlife. Activities include swimming, surfing, fishing, hiking, bird watching and beach walks. This laid-back village is all about relaxation and quiet. It also boasts the most magnificent sunrises and sunsets, so be sure to not miss those!
Morgan Bay: Hiking, ocean cliffs and sunsets
Distance from East London: Approximately 80 kilometers (1 hour)
Morgan Bay, nestled on the edge of the Wild Coast, is a tranquil coastal village celebrated for its beautiful beaches and unspoiled nature. Outdoor activities include leisurely beach days, surfing, fishing, horse riding, abseiling and hiking. A highlight of the area is the Morgan Bay Cliffs, an absolutely gorgeous destination for hiking, sunsets, and dolphin/whale watching.
Kei Mouth: A rural seaside village and gateway to the Wild Coast
Distance from East London: Approximately 80 kilometers (1 hour)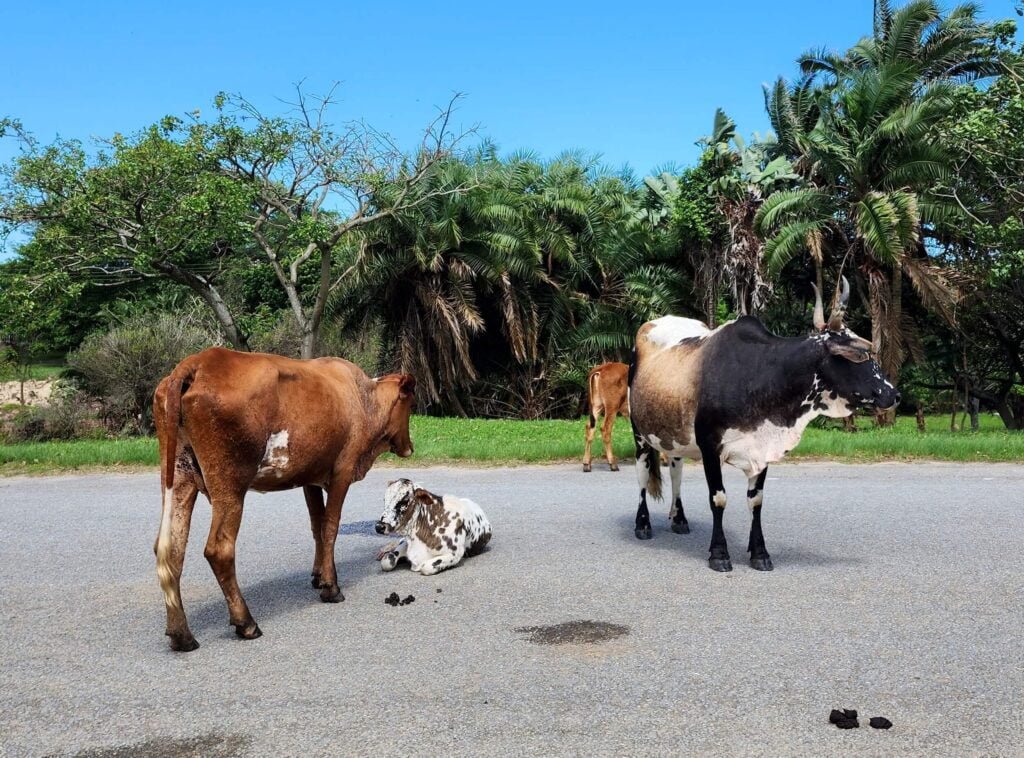 Kei Mouth is an off-the-beaten-path coastal village located at the mouth of the Kei River. With cows often lazying around on the roads or strolling along the beach, there's certainly an element of adventure during a visit to Kei Mouth. One of the unique features of Kei Mouth is the famous Pont, a pontoon facilitating the crossing of vehicles and people over the river. It also serves as an easy gateway to the true Wild Coast. The stunning coastal location of Kei Mouth offers opportunities for swimming, sunbathing, and beachcombing. Adventure seekers can take on thrilling water sports such as canoeing, fishing, and boating along the Kei River. Hiking is another great way to explore the area with fantastic views of the coastline providing a backdrop to most of the trails.
Matola Game Reserve: A hidden wildlife retreat near East London
Distance from East London: Approximately 81 kilometers (1 hour)
Nestled within the picturesque Kambusi Valley near Komga, Matola Private Game Reserve is only about a 1 hour drive (~83km) from East London. The reserve is really something special, with plenty of wildlife in a peaceful and quiet setting. The beautiful landscape of grasslands, mountains, and rivers creates an ideal environment where not only you ge to relax, but you will also have many animal sightings. In fact, the herds of antelope that race across the plains will make you feel like you're on a mini Serengeti tour! Besides marvelling at the views and wildlife, you can also enjoy hiking, bird watching, mountain biking, wildlife drives, and picnics in the reserve. The reserve has accommodation options for both large groups and couples, featuring beautiful lodgings with the most incredible views.
Double Drift Nature Reserve (Great Fish River): Hiking with Hippos
Distance from East London: Approximately 155 kilometers (2.5 hours)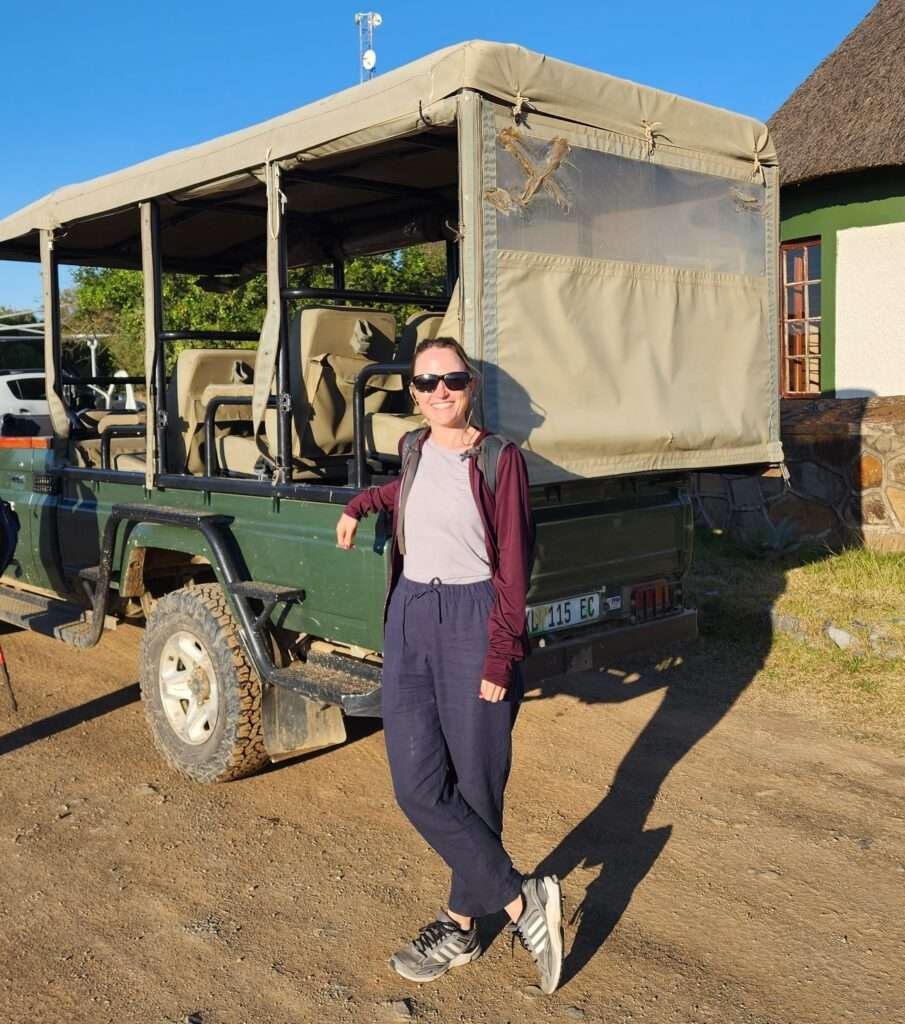 Double Drift Nature Reserve is a hidden gem that is only a 2.5 hour drive (about 155km) from East London. What I love about Double Drift is that it still remains a relatively secret spot in the province. This means that when you visit here, the chances are you may often be the only person for miles and have the entire space to yourself. Joined by an experienced guide, you can also enjoy hiking trails across the reserve where you have the chance to encounter wildlife such as hippo, rhino and buffalo on foot. Beyond its natural beauty, though, the reserve holds a rich history with several forts showcasing frontier conflicts between the Xhosa and British settlers. There are also ancient sites within the reserve where you can see original San rock art. (How cool is that?!).
Port Alfred: An old fishing-feel village with relaxed vibes
Distance from East London: Approximately 155 kilometers (1.5 hours)
Port Alfred is a popular destination for both tourists and locals alike. Lying between the Kowie River and the warm Indian Ocean, Port Alfred has beautiful beaches and pretty estuaries. Its prime location along the coast means your days can be spent swimming, surfing, and boating. The town's maritime heritage is evident in its historic wharf and harbor, adding a touch of nostalgia. Beyond the beaches, Port Alfred offers a range of attractions such as scenic nature reserves, golf courses, and quaint shops to explore.
Bathurst: Pineapples, quirkiness and history
Distance from East London: Approximately 165 kilometers (2 hours)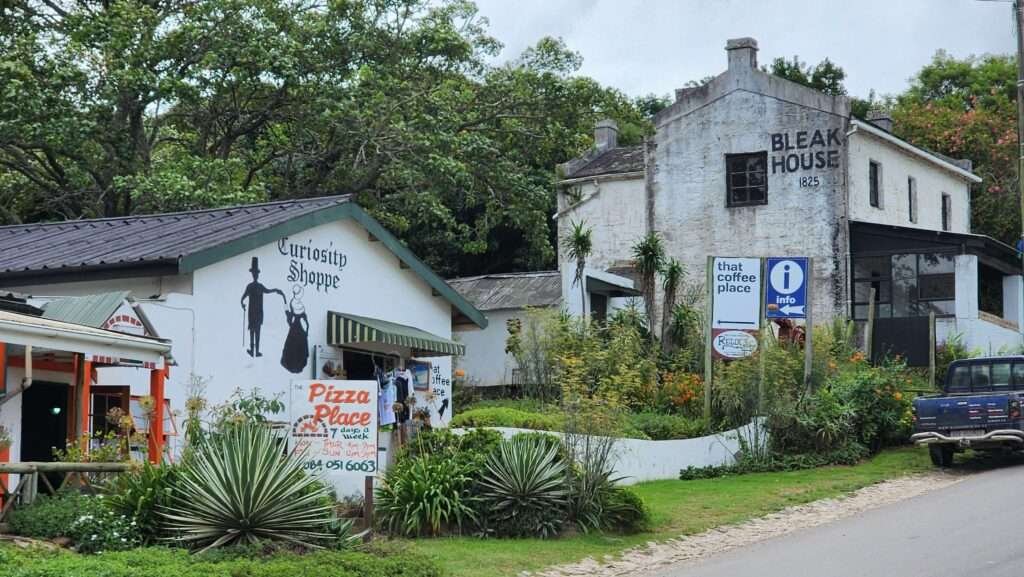 Bathurst is a delightful small town located in the Eastern Cape, exuding a captivating blend of history and charm. Known for being the oldest settler village in the region, Bathurst boasts a rich heritage showcased in its well-preserved historical buildings and landmarks. The most famous of these is the Big Pineapple, an iconic 16.7-meter tall structure that stands as a testament to the town's agricultural roots. Bathurst is also home to the world's longest continuously licenced pub, the Pig & Whistle. Bathurst's quaint streets are lined with craft shops, galleries, and cozy cafes, making it a perfect destination for leisurely strolls and exploration.
Hogsback: Discover the fairies not too far from East London
Distance from East London: Approximately 155 kilometers (2 hours)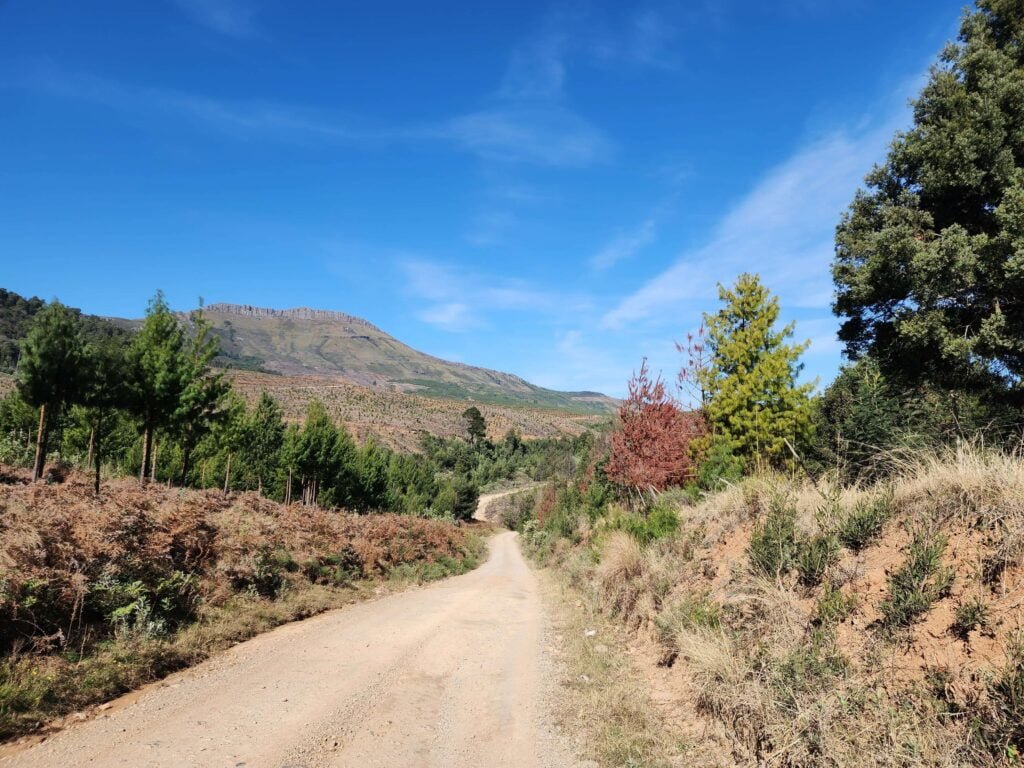 Hogsback, a pretty little village nestled in the Amathole Mountains, is a fairytale-like destination renowned for its enchanting landscapes and ethereal vibe. There's just so much to do here. You can hike to beautiful waterfalls, enjoy stunning views or find peace in the forested landscape. Stay at the whimsical Away with the Fairies Nature Lodge, where you can visit the famous 'bath on the edge'. The accommodation options are almost all stunning, set against the backdrop of mountains with cozy wood fireplaces. Once you visit Hogsback, you will definitely fall in love with the magic here!
With these diverse options, East London serves as an ideal starting point for unforgettable weekend adventures. Whether you're into history, beaches or wildlife, there's a place for you to recharge, explore, and create lasting memories just a short drive away from the city.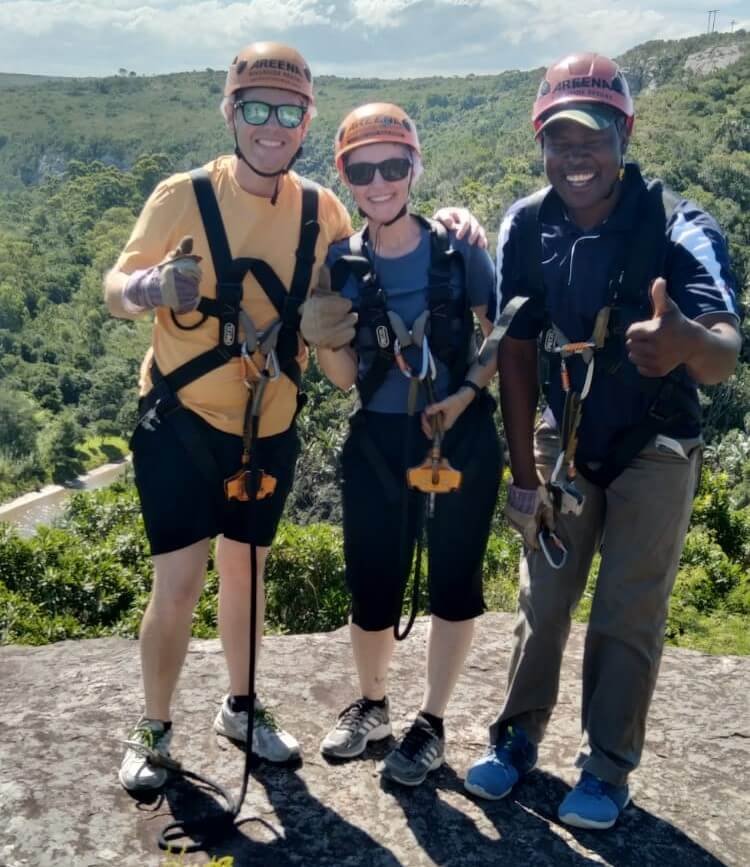 Discover fun things to do near East London. From ziplining to beer sampling, spa treatments...