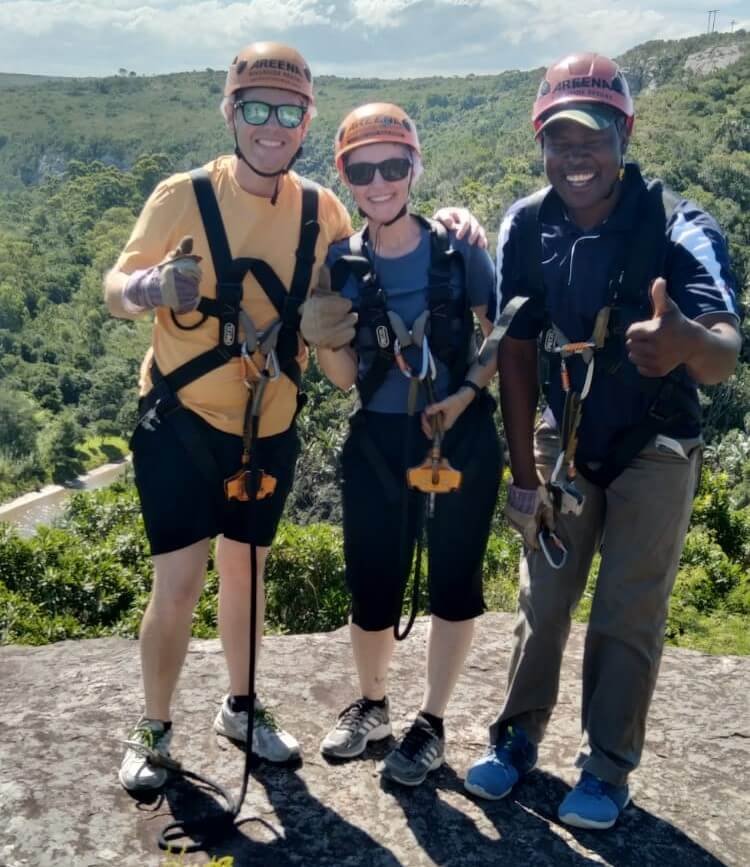 Best Things to do near East London
Located in the beautiful Eastern Cape of South Africa, East London offers a variety of exciting activities and attractions in its surrounding areas. From pristine beaches to wildlife encounters and hiking adventures, here are some of the best things to do near East London, South Africa."
Below is a Google Map, with directions to each destination.
Get adventurous with Ziplining at Areena Reserve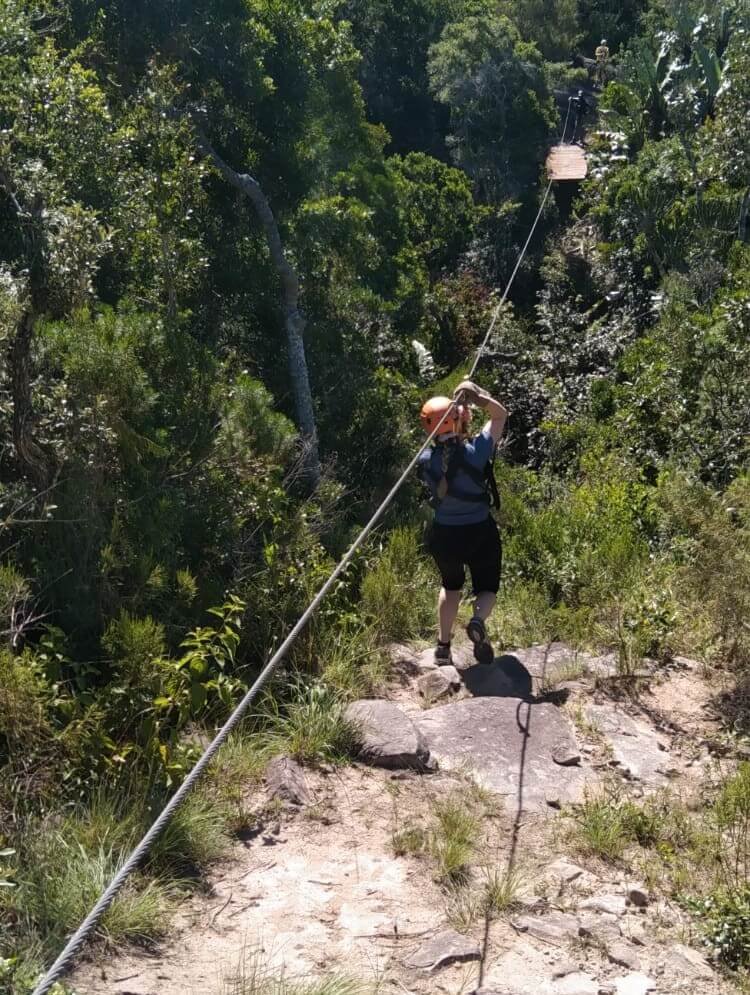 Areena is situated just a 20 minute drive from East London, along the Jikeleza Wild Coast Route. The AmaZing Zing Zip Line Tour is a really fun and exciting experience that will get your heart racing. Overall, there are a total of 10 zip lines, with the longest stretching to 153 meters and the highest at an impressive 70 meters. This two-hour adventure begins with a short drive through the reserve. If you're lucky, you might even spot wildlife along the way. On the zip lines, a team of two guides join to help you if you need it. Therefore, the ziplining is suitable for even young children or complete beginners. It's really so much fun zipping through the trees from platform to platform! As soon as I finished the course, I was ready for more!
Other activities at Areena Reserve
Areena Resort offers an exciting range of activities beyond ziplining. These include paintball, abseiling, segway tours, quad biking, obstacle courses, archery, and pellet gun shooting. After all that adventure, you can unwind at the Areena Spa or get to know Abby, their friendly hand-reared giraffe. There are also many hiking trails across the reserve. What's more, if you're lucky, Abby might even be your guide. For overnight stays, Areena has a variety of accommodation options. The resort also features a large swimming pool for its guests. Furthermore, the Areena Quays restaurant serves amazing food, located in a spot that gives you pretty views of the Kwelera river.
Indulge in a spa treatment at Crawford Cabins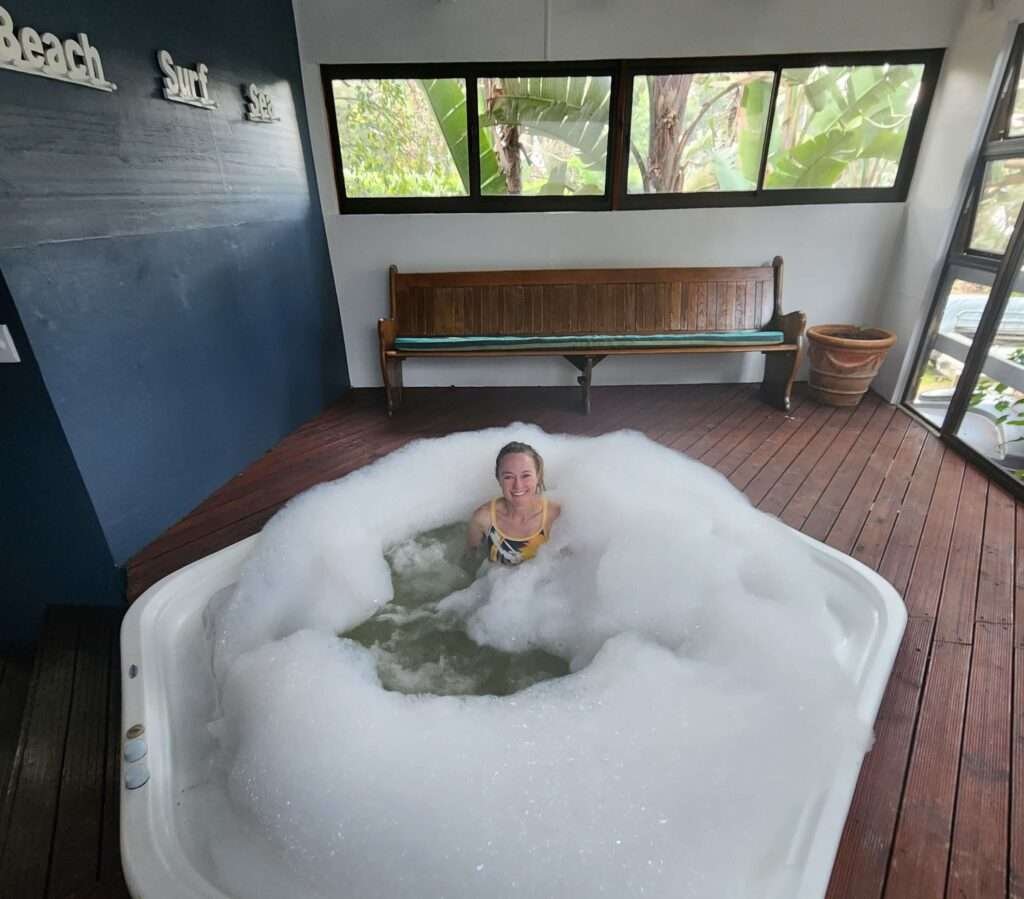 The Senses Spa is found at Crawfords Beach Lodge, tucked away in Chintsa along the Wild Coast route. Because it's only a 35 minute drive from East London, Crawford's is a good place to spend either a morning or an afternoon. If its relaxation you're after, then Crawfords is the right destination for you. The Spa menu offers indulgent packages, ranging from hand and foot care, to waxing, massages and full body care packages.
Sample beer at Emerald Vale Brewery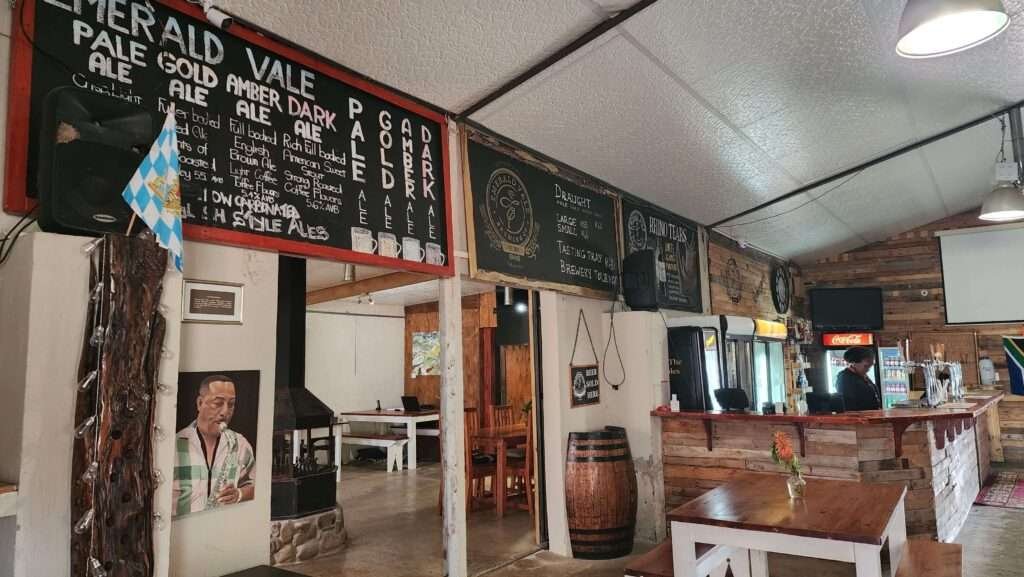 Emerald Vale Brewery is conveniently located within a 30-minute drive from the center of East London. This family-friendly destination has a warm and inviting atmosphere, with both expertly crafted beers and an extensive food menu. Beer lovers can enjoy their in-house brewed Pale Ale, Gold Ale, Amber Ale, and Dark Ale, each with a unique and distinctive taste. Apart from the brewery, Emerald Vale also has many hiking and mountain biking trails you can use. The hiking trails are absolutely stunning as they wind their way across the Emerald Vale Farm. I love just hitting up this venue to get out in fresh air. As a bonus, their food and beer is an excellent choice after a morning of hiking!
Enjoy fine dining at Olivewood Estate
Olivewood Private Estate, located within a 30 minute drive from East London, is an exclusive residential estate, golf course and hotel nestled on the western slopes of the Chintsa river valley. There are also two restaurants at Olivewood, namely the Governors House and The Club House. These restaurants each have their own special ambiance and distinctive setting. The Governors House exudes a sense of elegance and refinement, whereas The Club House, although more relaxed, maintains an atmosphere of luxury. No matter which restaurant you opt for, the food is superbly prepared and exceptionally well presented.
Walk along the beach in Chintsa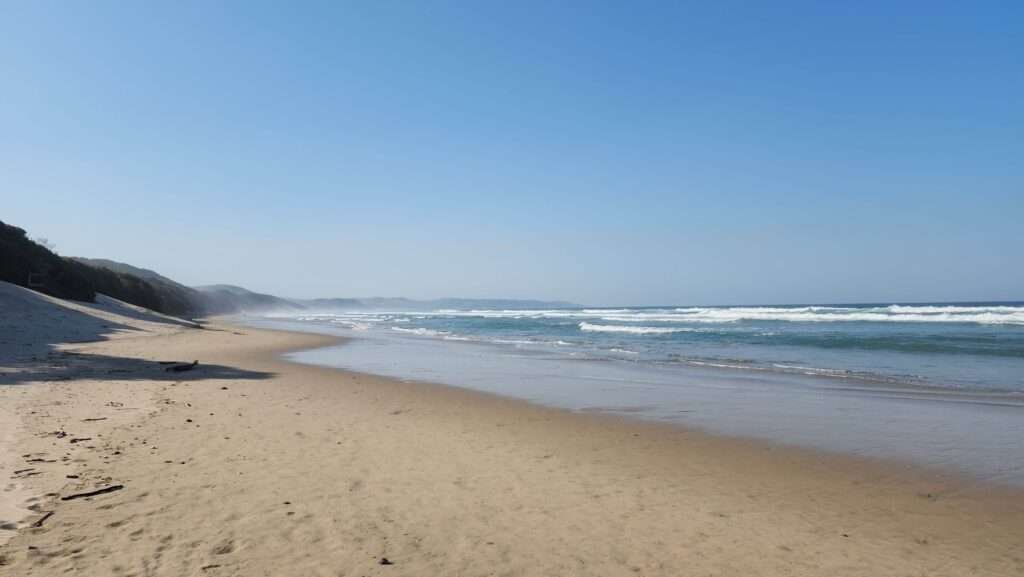 Chintsa, a small but charming coastal village on the Jikeleza Wild Coast , is an easy 30-40 minute drive from East London. The area is great for leisurely walks, surfing, and relaxation. Split by a tranquil lagoon, the town is divided into two distinct sections: Chintsa East to the north and Chintsa West to the south. On the western side, a small beach provides a splendid setting for swimming. On the eastern side, a gorgeous and uninterrupted expanse of coastline extends for approximately 17 kilometers, which allows you to enjoy long, leisurely walks.
Hike the Morgan Bay Cliffs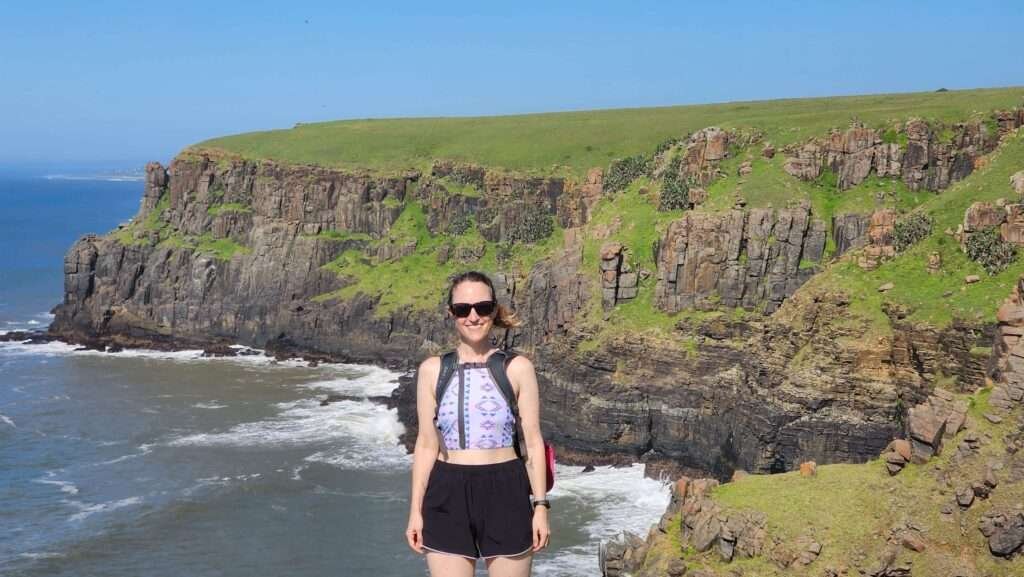 The Morgan Bay Cliffs are located on the scenic Wild Coast, only an hour's drive from East London, making them a perfect day trip destination from the city. These striking cliffs, shaped by the constant crashing of waves over time, create a mesmerizing sight. Rising up to an impressive height of 50 meters, they stretch all the way from Morgan Bay to Double Mouth Nature Reserve. The cliffs provide a range of exciting activities, from enjoying breathtaking sunsets to thrilling abseiling adventures. Nevertheless, hiking along the Morgan Bay Cliffs remains a favorite pastime.
Have a scrumptious meal at 'Tea in the Trees'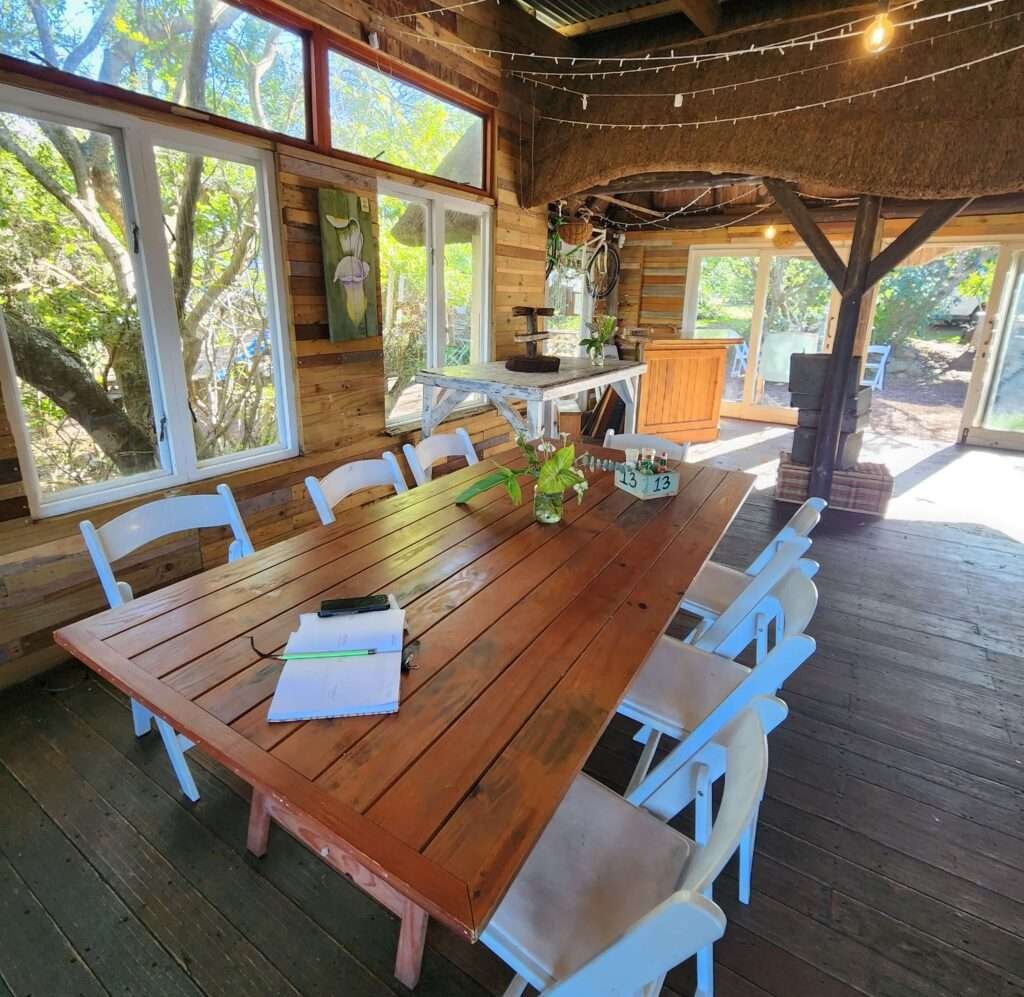 Tea in the Trees is a lovely restaurant and events venue located near Chintsa, reachable within a 30 minute drive of East London. Beyond its restaurant and events, the establishment boasts a small market on the first and last Sunday of the month. You can also enjoy a leisurely walk on a nearby trail, making it an ideal destination for a morning or afternoon trip.
Treat yourself to a Sunday buffet lunch at Inkwenkwezi
Emthombeni Restaurant, situated within Inkwenkwezi Private Game Reserve along the Wild Coast, is easily accessible by a short 30-minute drive from East London. This African-themed restaurant presents a spectacular Sunday buffet from 12:00 to 14:00. The buffet offers a lavish spread, with delectably roasted meats, grilled vegetables, hearty stews, a variety of fresh salads, artisanal bread, and a huge variety of desserts. It's a substantial buffet, delivering exceptional value for your money.
Beyond the restaurant, Inkwenkwezi also has wonderful accommodation, game drives and forest walks.
Learn about the Umtiza Tree at Inkwenkwezi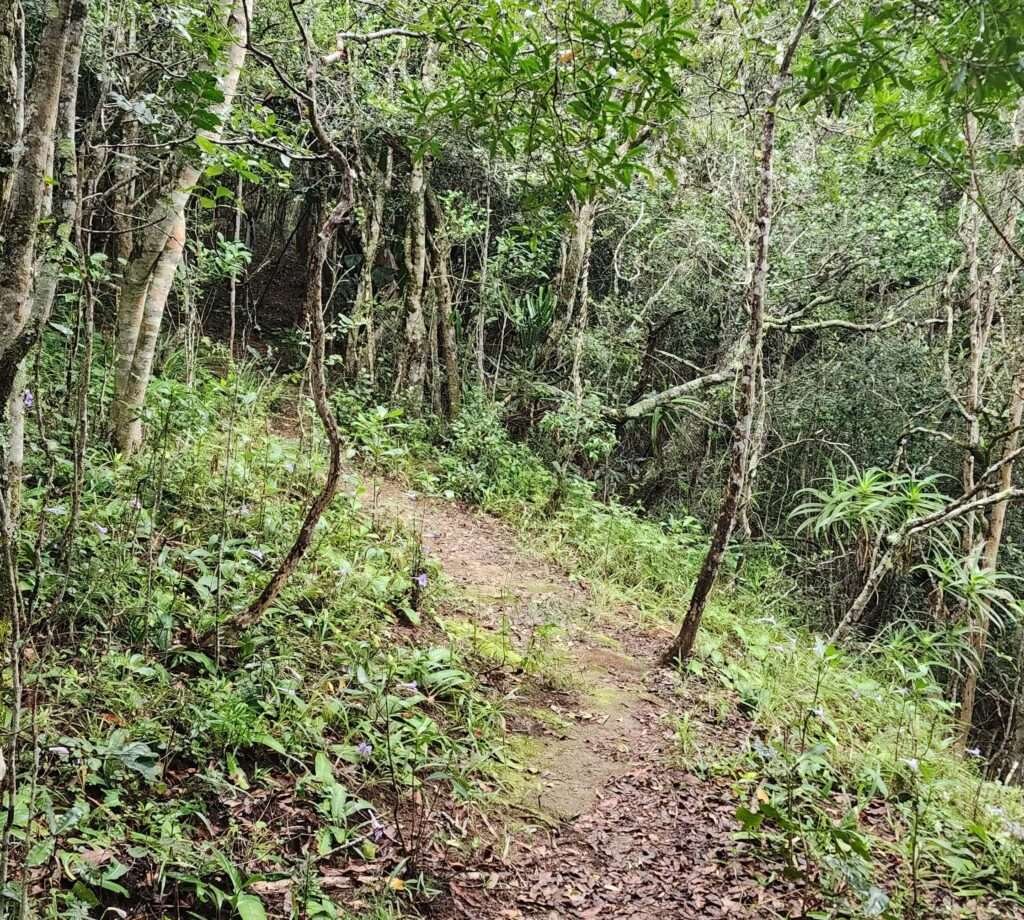 The forest within Inkwenkwezi Reserve is home to one of the last remaining populations of Umtiza trees. The Umtiza Tree, revered by the Xhosa people, has historical significance for protection and healing. The one hour guided walk through the forest further showcases incredible traditional plant uses, from toxic sap for hunting arrows to water-capturing leaves. The forest also provides a habitat for various wildlife, including birds, insects, snakes, and the elusive Nyala antelope. Also, keep an eye out for the newly discovered Veniliodes species, a cycad eating moth, which relies on a cycad within the forest for survival.
Wander the trails alongside giraffe at Horseshoe Game Reserve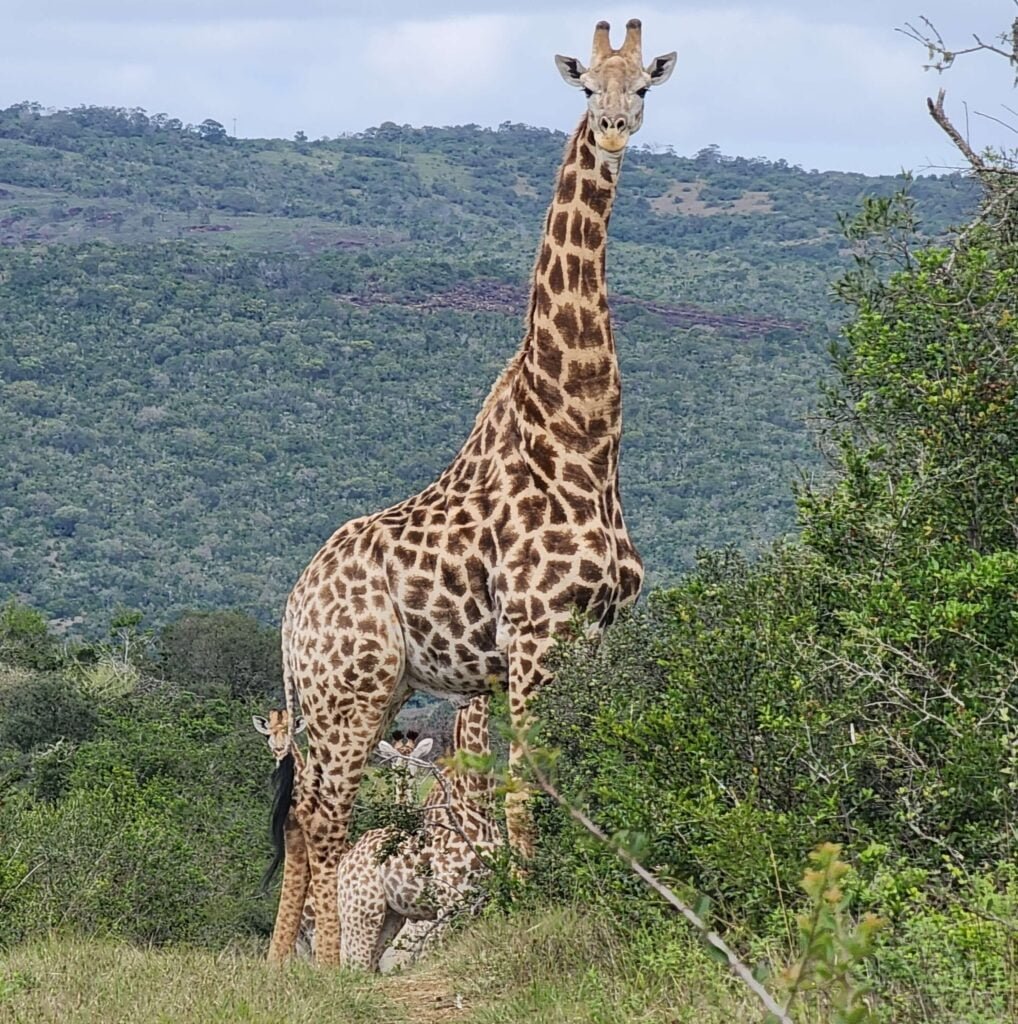 At Horseshoe Game Reserve, you can choose from three hiking paths, each offering a different level of challenge. These paths wind their way through the reserve which is home to numerous animal species. During a hike, it is likely that you will encounter a few of Horseshoes giraffe. These gentle and curious animals are accustomed to human presence, so you can get quite close to them. Moreover, Horseshoe provides excellent accommodation options, enabling you to extend your stay if you wish
In conclusion, the region near East London, South Africa, offers an abundance of exciting and diverse experiences. Whether you're looking for adventure, relaxation, or excellent food this region has something for everyone.
Plan your next unforgettable escape with these 10 beautiful and unmissable destinations near East London...